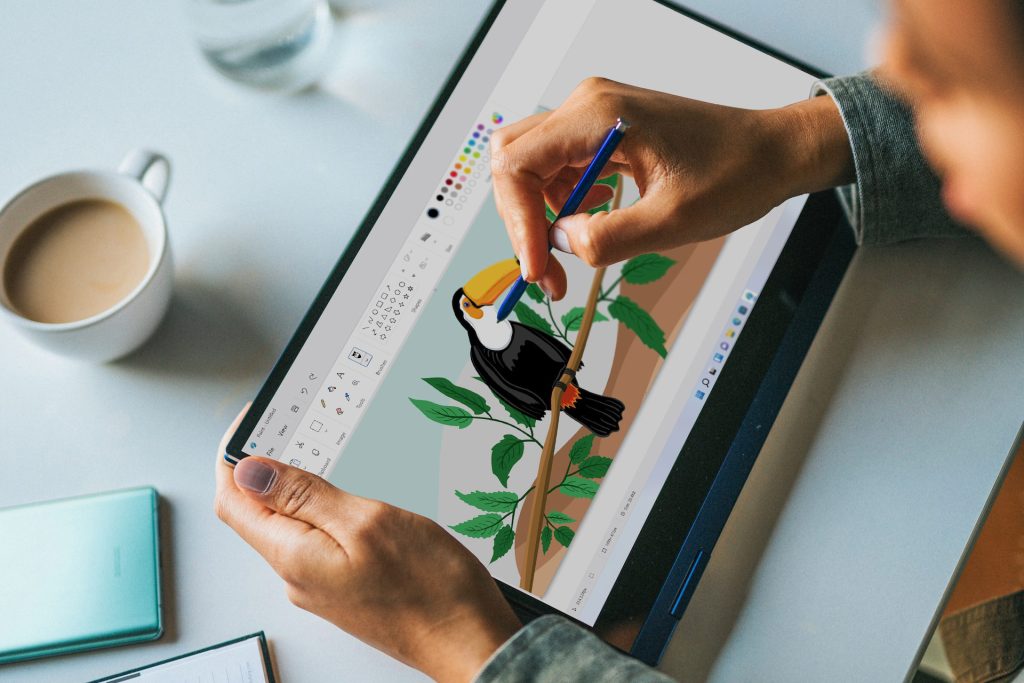 Humans are evolving with technology and rapidly changing the way an individual functions and performs. New technological advancements influence people in several ways in terms of lifestyle, development, performance, work, etc. Modern technology and devices such as graphic tablets, laptops, and VR gear have significantly impacted work for everyone, especially architects and designers.
Graphic tablets are one such invention that makes working convenient for architects. Graphic tablets are considered the commonly utilized devices by designers and architects to assist in creating innovative designs. It helps architects lay down their design sketches and ideations in the devices. It helps designers sketch directly on tablets, and with newer devices and innovation, the process is more enjoyable for architects.
The graphic tablets help improve the work productivity of the architects in terms of ideations, creating designs, and presentation processes. The work can be completed with efficiency by utilizing a lesser amount of time. The process of purchasing a graphic drawing tablet involves considering the budget, battery life, performance, graphics performance, screen size, and available technological features.
Listed below are the 8 such best graphic tablets for architects available in the market:
1. Apple iPad Pro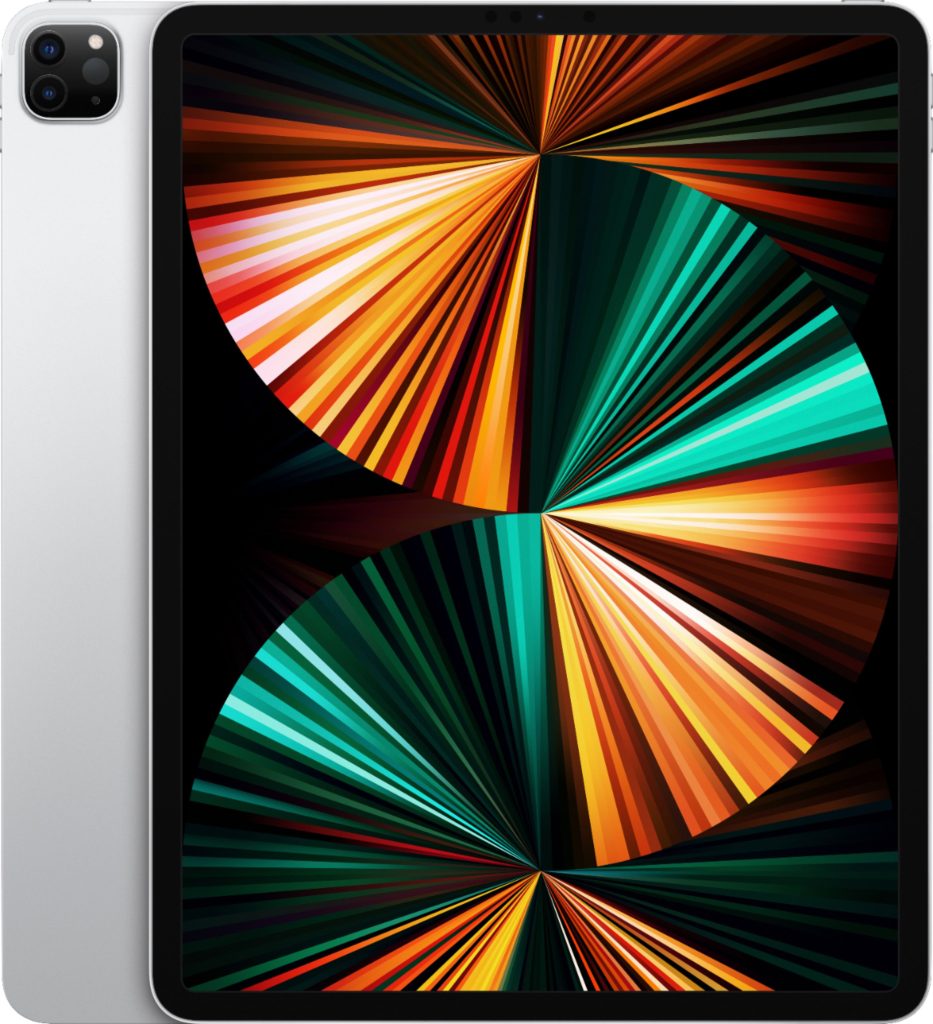 Apple iPad Pro is considered an effective drawing tablet for people looking for high performance and features in their devices. The new iPad is a game change for architects due to increased graphic performance for architects. The device has improved performance, storage capacity, screen size, graphics enhancement, and additional new features that will help designers with their designs and drawings. The tablet also has improved battery life, which is helpful for designers' work efficiency. The tablet is versatile in usage, from creating presentations to creating ideas or designs.
An architect's work is often associated with high graphics. Their software requires high graphics for better outputs, which has been enhanced in the brand-new iPad Pro. The graphics-enhanced iPad Pro can provide 360 times more improved graphics than a regular iPad. The display is one of the advanced displays developed (Retina 5k display). The essential enhanced accessories are ideal for several users; for example, one can create sketches with the fine-tip Apple pencil, keyboard, etc.
2. Wacom Mobile Studio Pro 16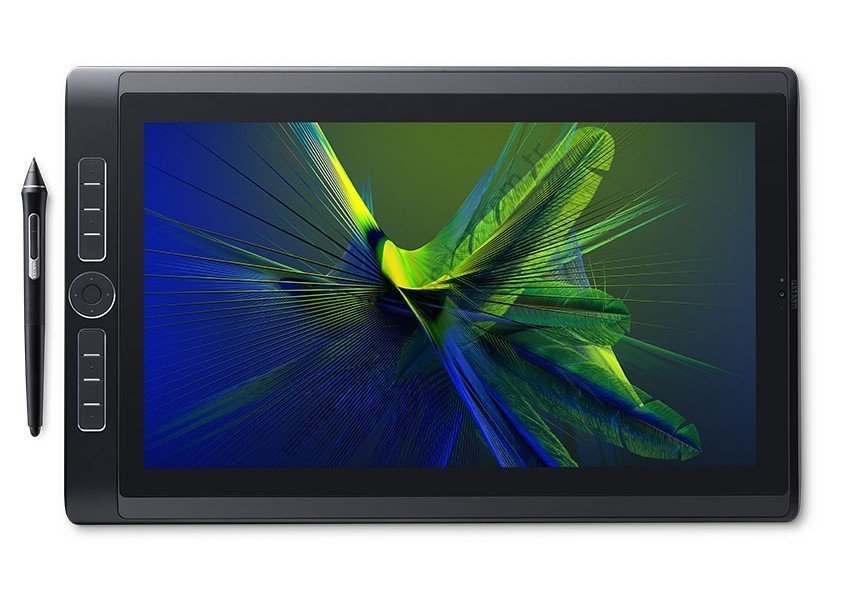 Wacom Mobile Studio Pro 16 is a graphic tablet considered one of the most efficient tablets since it contains all the features that assist designers and architects. The tablet acts as a drafting table with tools that help architects sketch and create ideas and designs. The platform is composed of media that helps architects create presentations and render designs. The tablet is used by many due to its features and updates, updated processor (i7), storage, performance, and good screen width with drawing footprint.
The Wacom tablet is considered one of the tablet's ideals for architects since it assists them in creating high-system performance tasks. The tablet is equipped and built with a powerful mobile pen that assists architects in their creative work processes. The intel-powered processor especially helps architects create 2D AutoCAD drawings and 3D models with high-quality renders.
3. Huion Kamvas 22 Tablet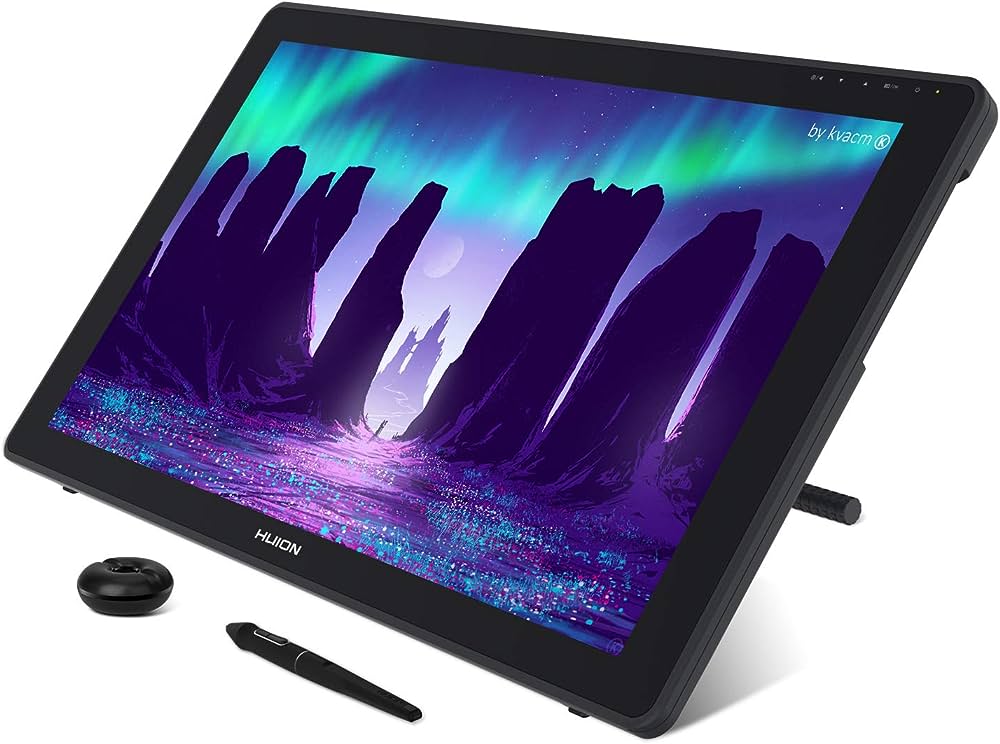 Huion Kamvas 22 Tablet is considered one of the best battery-free graphic tablets architects and creative individuals prefer. The tablet is efficient in terms of performance, like a PC, which is portable and easy to handle. The 21.5-inch HD display has a great surface for creative individuals to work on, with a full lamination display feature that helps one view from every angle. The tablet is preferred due to its compact size, high-performance screen, and fast processor.
The tablet is great for creative individuals who seek for presentations since it has 120% sRGB, offering stunning display visuals on the tablet. The fast, lightning processor and RAM offered (8/16GB) allow users to work on various files simultaneously. The tablet offers a unique feature of working on a tablet connected to a desktop/laptop, as it is a great presentation device. The device comes with a powerful S Pen, which is efficient and sensitive to pressure, allowing easy movements to create accurate drawings and designs.
4. X Pen Artist Pro 24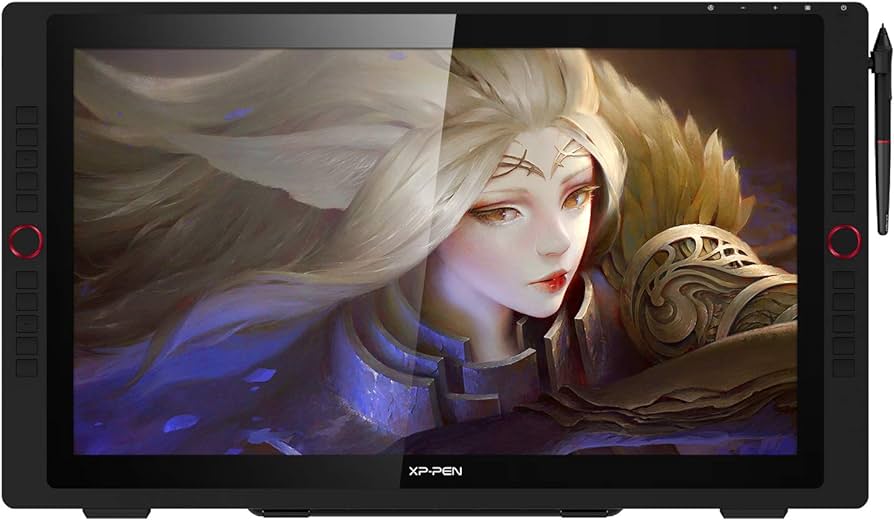 X Pen Artist Pro 24 is a tablet particularly designed with features in the device that cater to architects and designers. The device is efficient in performance and usage due to its compatibility across various platforms. It is a high-performance tablet that assists architects in utilizing software such as AutoCAD and Sketchup that helps create drawings with efficiency and precision. The powerful tablet has a large 23.8-inch screen, a 2K QHD display, and a double resolution that enhances the creative experience.
The tablet consists of a great resolution and graphics display with the latest innovation, enabling architects draw on the tablet with ease due to its improved drawing experience. The tablet comes with an accessory the PA6 pen, which is a product of latest technology (Battery-Free Electromagnetic Resonance), hence lets one draw with precision with the pen. The tablet is compatible with several design and art software like Adobe Photoshop, Blender 3D, Illustrator, Medibang, CDR, etc.
5. Microsoft Surface Pro 7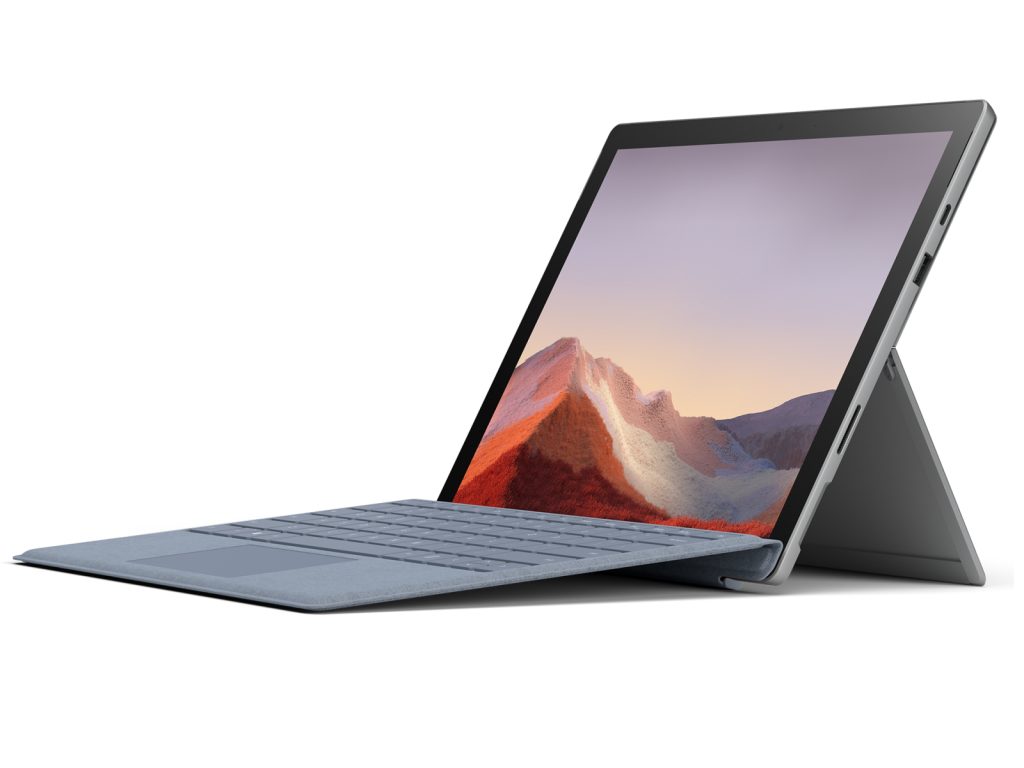 Microsoft Surface Pro 7 is a 2-1 detachable tablet designed by Microsoft and is one of the preferred tablets by architects. It is considered an ideal device for architects to create tasks in a shorter time period due to the new features offered by the tablet. It is a powerful table with a great display that offers devices with two system processors, Intel Core i5 or Core i7 processors. The tablet comes with a digital pen that is efficient which helps architects edit designs and drawings with ease.
The tablet is a perfect tool preferred by architects utilized for presentations and creating sketches designs efficiently. The device offers several features and upgrades that make it compatible for creative users in terms of usage and performance. The device offers a great display (12.3-inch pixel sense display) and graphic performance that provides a great visual and vivid experience for architects and designers. The device consists of a built-in kickstand that helps users easily tilt and convert the device from a laptop to tablet.
6. Huion Inspiroy H640P Tablet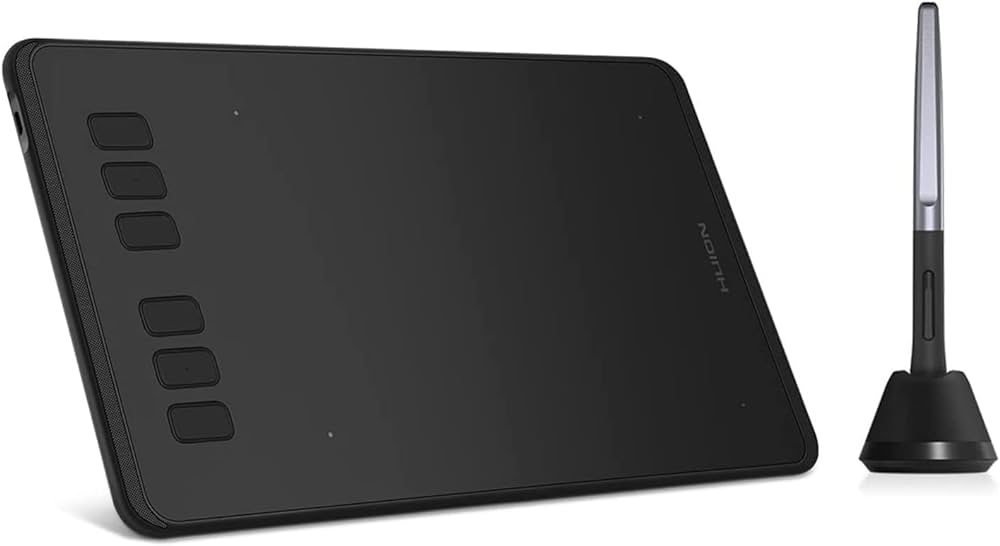 Huion Inspiroy H640P Tablet is one of the lightest and smallest graphics tablets available, preferred by several users who prefer a cost-effective tablet. A Pen tablet that is compact in size (6.3X3.9 inches), yet the device allows and assists creative architects in the designing process. The lightweight tablet allows easy usage and is convenient for users to carry. A compact tablet with great performance and graphics that utilizes Battery-free electromagnetic resonance technology.
The 8mm thickness tablet with a full lamination craft is an efficient device that enables architects to draw and work on the screen with convenience. The 16g digital pen accessory is highly efficient and accurate, helping in the presentation and in creating fine and vivid strokes. The tablet is efficient in terms of performance due to its high-speed trajectory sensing technology which helps in efficient and faster response to the digital pen.
7. Apple iPad Mini 6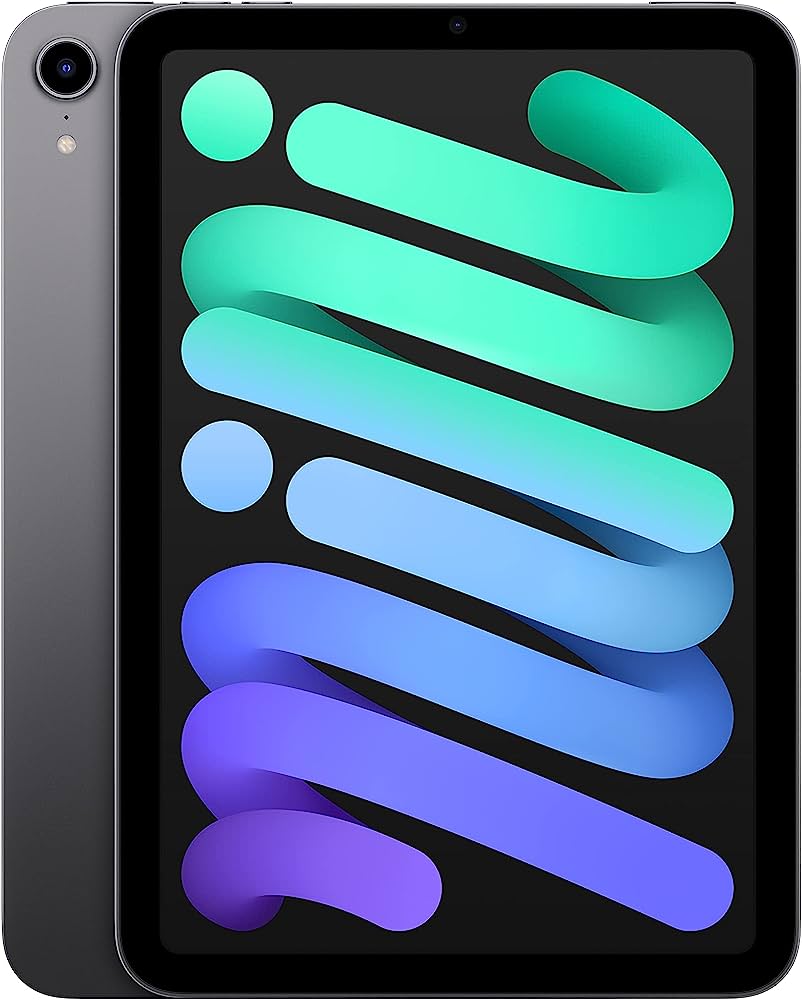 Apple iPad Mini 6 is a tiny and compact device that packs a powerful punch in terms of performance and application. The device is effectively designed with an edge-to-edge screen size with new features incorporated into it. The device is 21.08 centimeters (8.3 inches) in width and is elegant in design with rounded corners with narrow borders. The iPad Mini 6 consists of great graphics and display, a Liquid retina display with true tone, a P3 wide color, and ultra-low reflectivity providing sharp and vivid color.
The iPad Mini 6 Is a convenient, lightweight, portable tablet that makes architects and designers easy to work with. The tablet is convenient for users to carry and can be easily held in one hand to work on drawings and sketches. The powerful mini tablet is compatible with various device accessories, especially the 2nd Gen Apple Pencil, and is the perfect tool for architects and designers. The Apple pencil is compatible with the tablet and can be magnetically attached to the device for convenience.
8. Samsung Galaxy Tab S8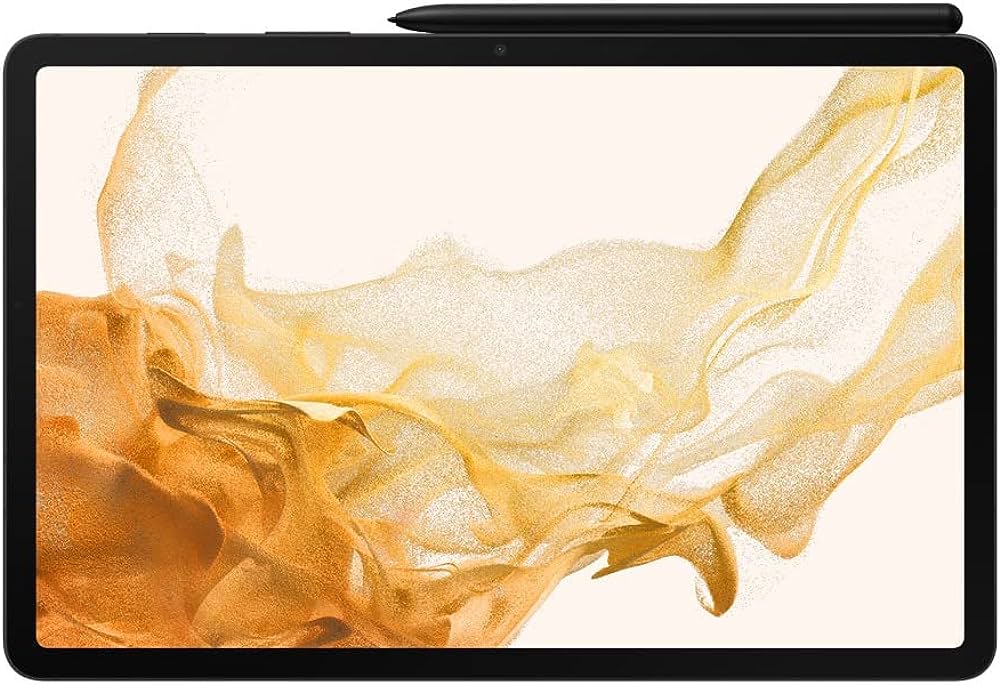 Samsung Galaxy Tab S8 is one of the premium tablets for architects and designers who prefer high-end range performance tablets. The Android operating device is one of the best graphics tablets available in the market. A device with a good storage capacity (128GB) with an SD card insert option to upgrade the storage capacity. The device is equipped with a large screen with an S pen that enhances the creative experience for architects. The elegant tablet is lightweight, sleek in design, and equipped with casing guards to safeguard from falls.
The tablet consists of 8GM RAM that enables the users to function faster and helps them multitask with various. It has a great and vivid display (AMOLED Display) that provides the best experience for their creative users. The S pen accessory is one of the latest upgrades to the pen that helps the users use it with convenience on the tablet. The device offers multiple window layouts that help architects work on multiple files simultaneously. The upgraded processor (Qualcomm Snapdragon 8 Gen 1) enables users to work on graphics demanding tasks and simultaneously.