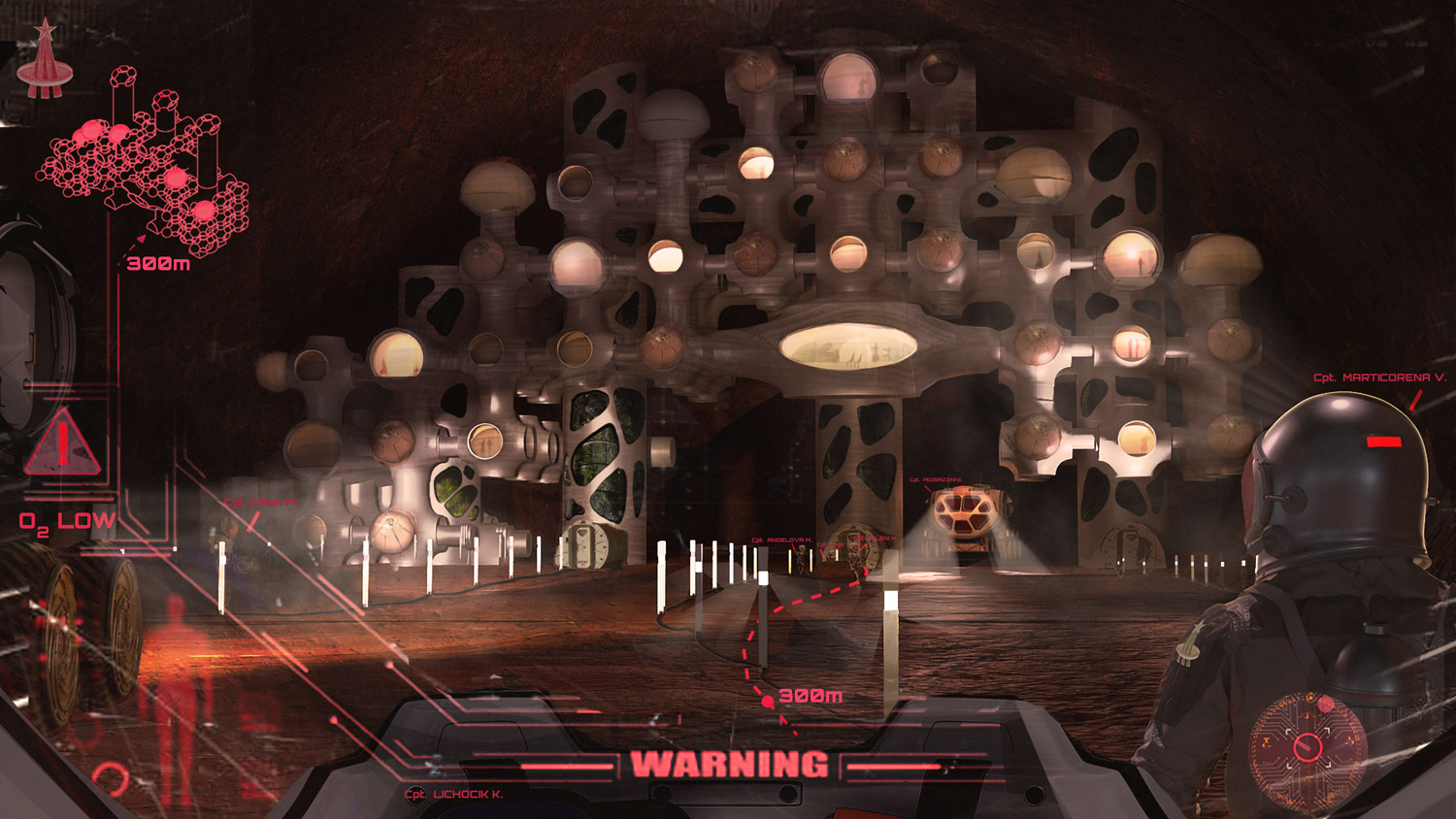 As the advancements in technology speed up, everyone's childhood dream of space exploration is about to turn into an achievable reality. "Space: the final frontier" as narrated by William Shatner as Captain James T. Kirk in Star Trek series, is the new and unlimited ocean of knowledge and discovery for our civilization. The dream of reaching other planets, start systems, and worlds will become true someday. This is the reason humanity should care about its forms of habitation and the type of architecture that it is going to build in the future. Nowadays, space architecture, and human habitations in orbit and on other planets, are becoming the most emerging topics among architects, designers, and engineers.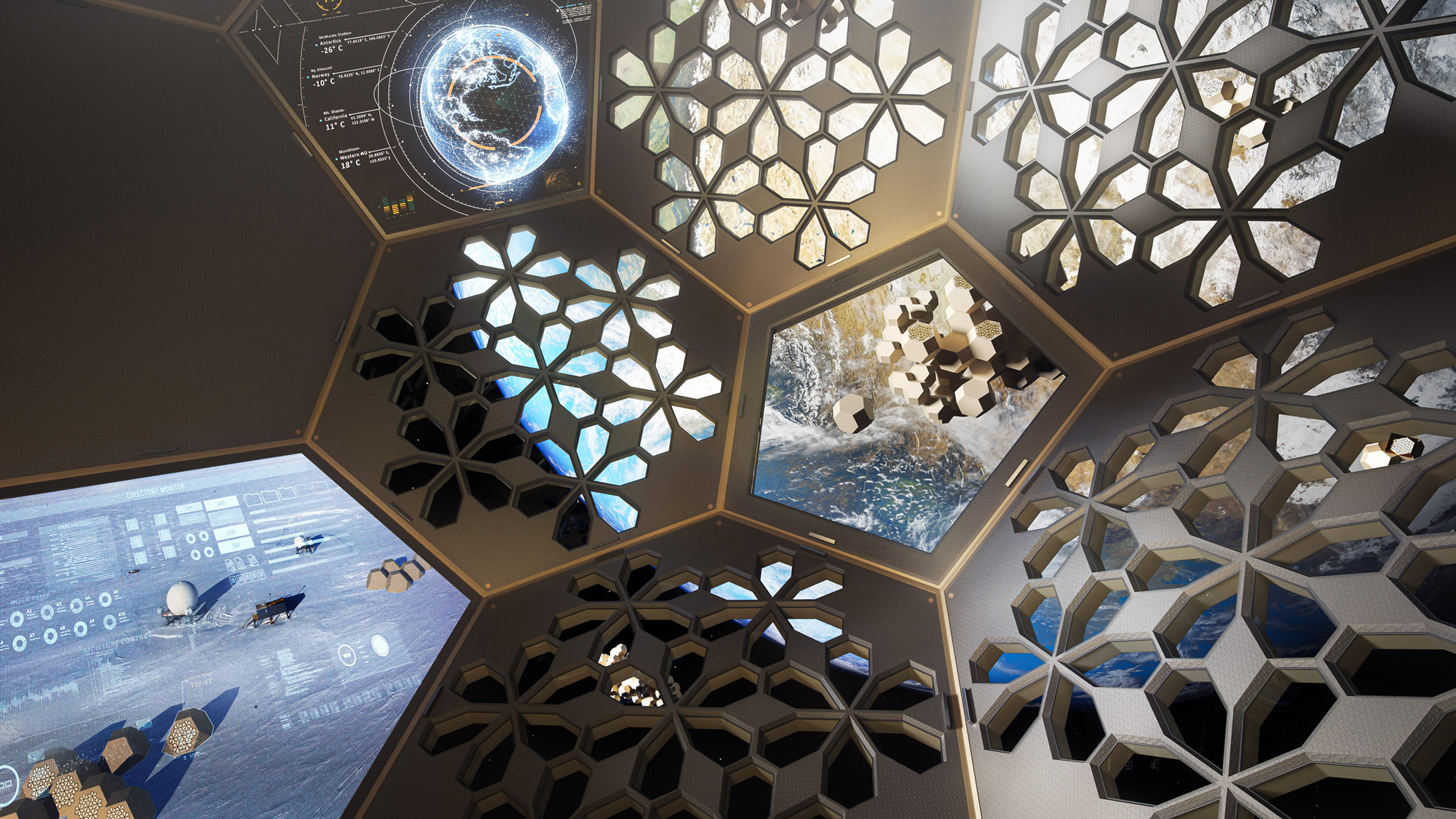 The "Mars Architecture" studio workshop by PAACADEMY, is devoted to the exploration of the computational design capabilities applied to space architecture. The studio led by MIT Space Architect, Valentina Sumini and her assistant Marta Rossi, aims to design a resilient and sustainable infrastructure for human missions on Mars. This new design challenge requires a new design holistic approach, in which computational design plays a key role. Indeed, Space Architecture relies on some fundamental pillars that are intrinsically interconnected: space sciences, engineering, industrial design, ergonomics, medicine, psychology, and art.
The sixth session of the workshop, included four lectures by some of the pioneers of the space architecture community. Ariel Ekblaw, Vittorio Netti, Thomas Lagarde, and Alessandro Angione showcased their forward-thinking research and projects in this lecture series. You can register and watch the recordings of this event and the "Mars Architecture" workshop.
Ariel Ekblaw: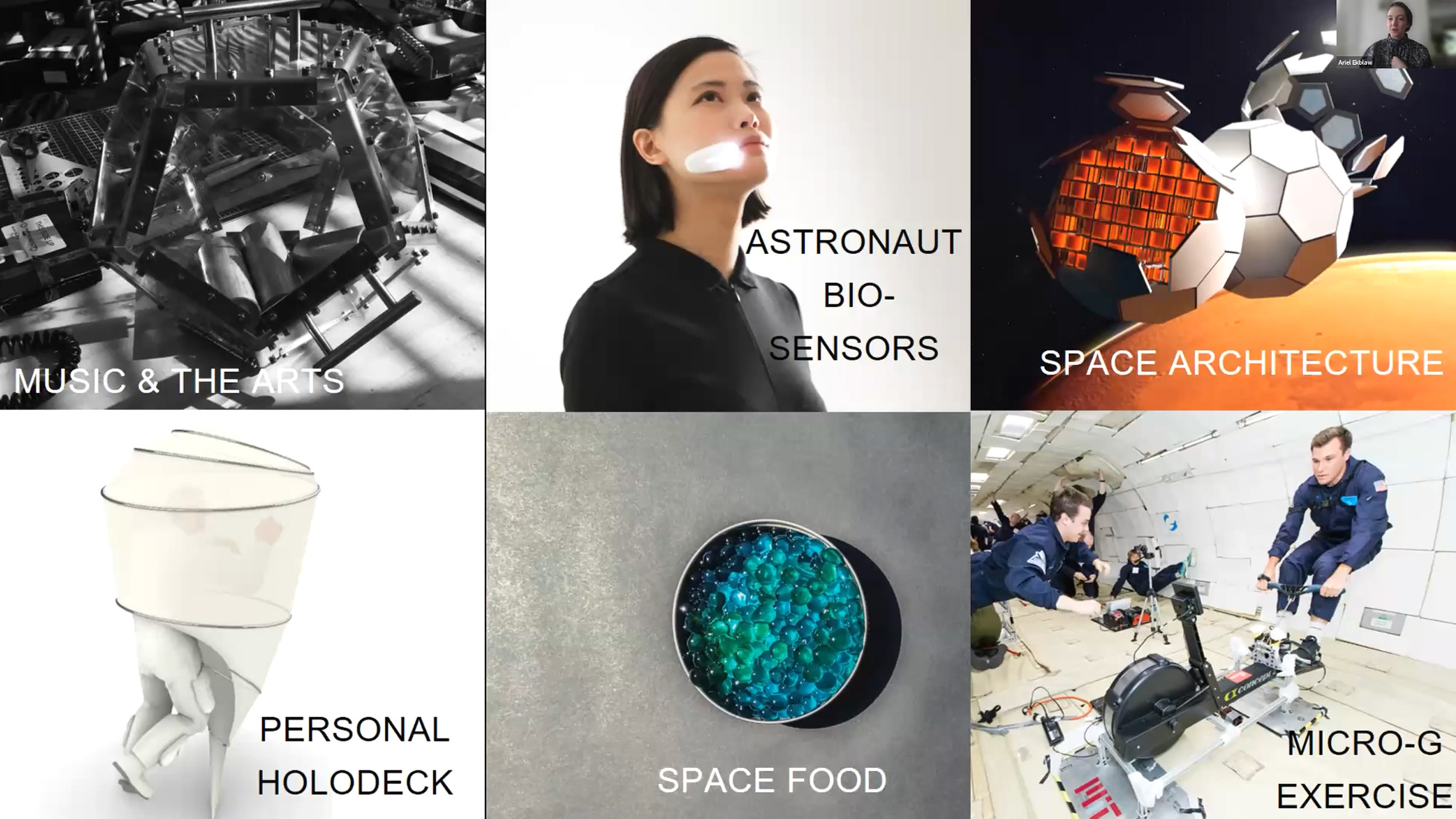 Ariel Ekblaw is the founder and director of the MIT Universe Exploration Initiative, a group of over 50 graduate students, staff, and faculty who are designing the artifacts of our future sci-fi space. Since its inception in 2016, the Initiative has grown to include a portfolio of more than 40 research projects focusing on life in space (ranging from astrobiology to space habitats), as well as an accelerator-style R&D program that supports a wide variety of payload development. Ariel leads space-related research in science, engineering, art, and design for the Initiative, and charters a yearly cycle of parabolic flights, suborbital, and orbital launch possibilities. Ariel works with MIT departments and space industry partners on this initiative, supervising Initiative research projects and providing technical advice for all mission deployments.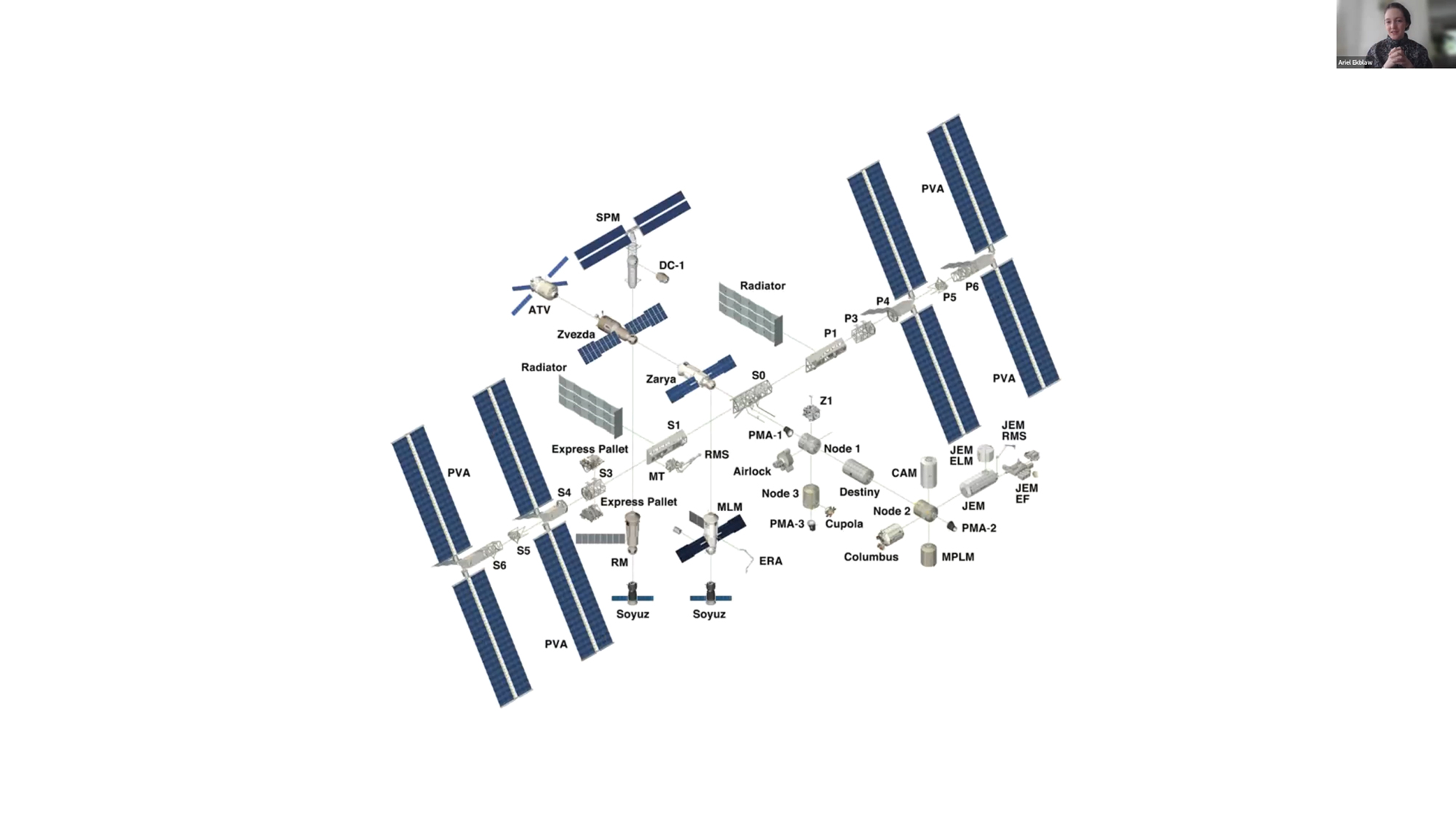 Vittorio Netti: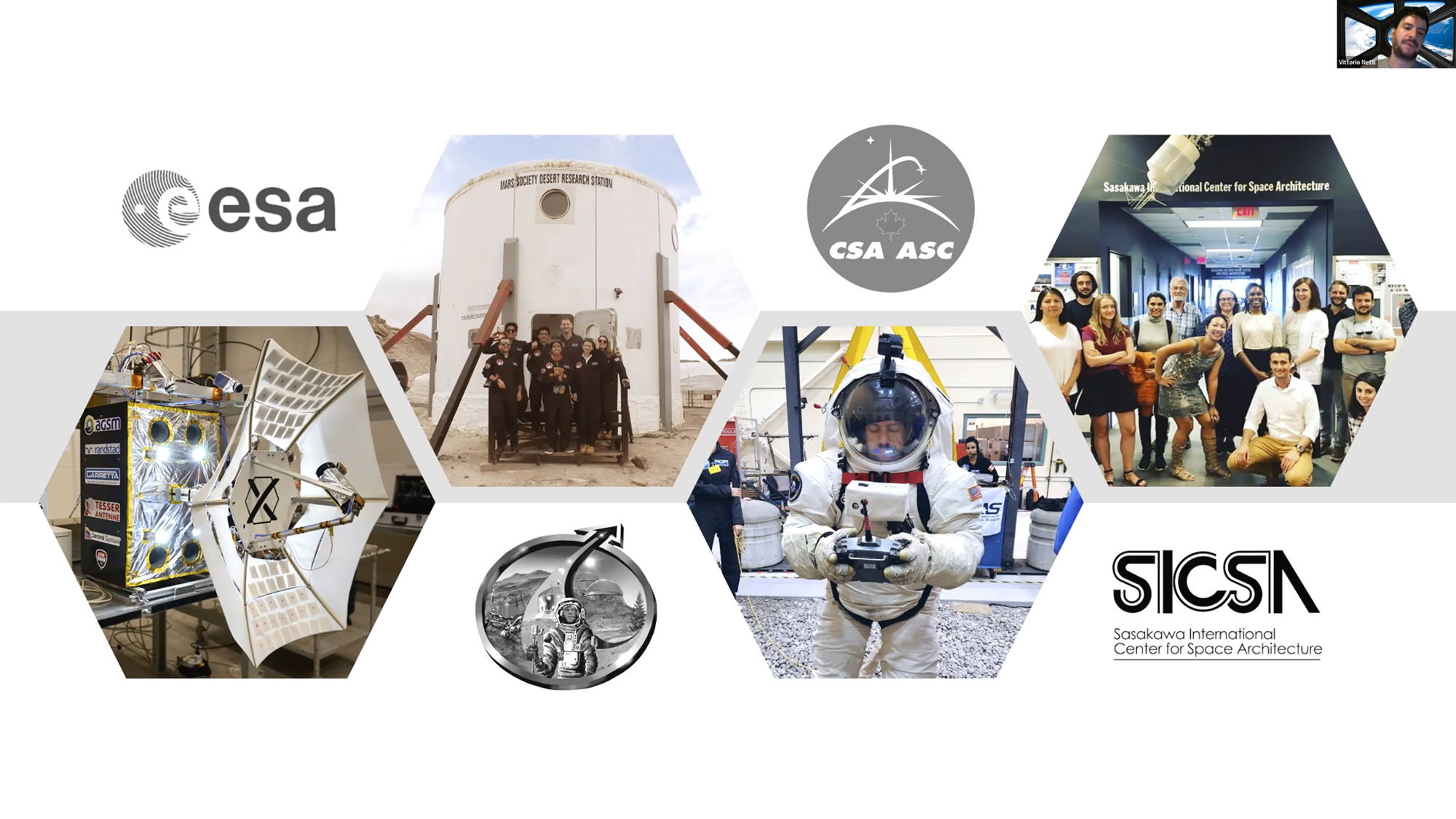 Vittorio Netti is a space architect, system engineer, and researcher at SICSA (Sasakawa International Center for Space Architecture). He works as a project manager for space institutions and companies and is a lecturer for PoliBa, UH, and other academic institutions. He's also involved with different aerospace companies as a consultant. His research is focused on Human-Robotic collaboration and additive manufacturing for off-world construction.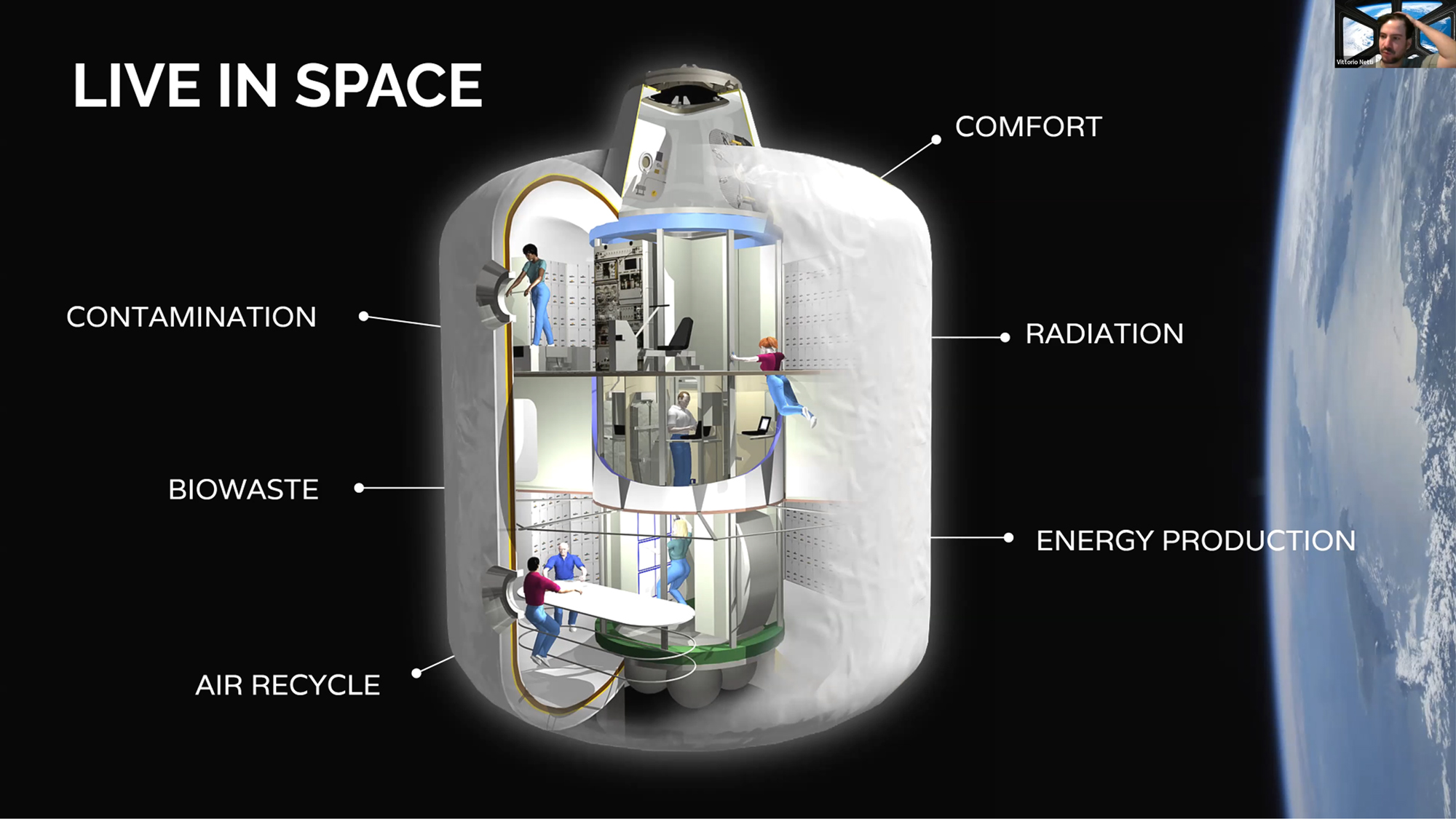 Thomas Lagarde:
Thomas Lagarde is a Space Architect and Systems Engineer for extreme environment habitats. Thomas Lagarde developed the interface between SIMOC and Grasshopper3D together with Vittorio Netti.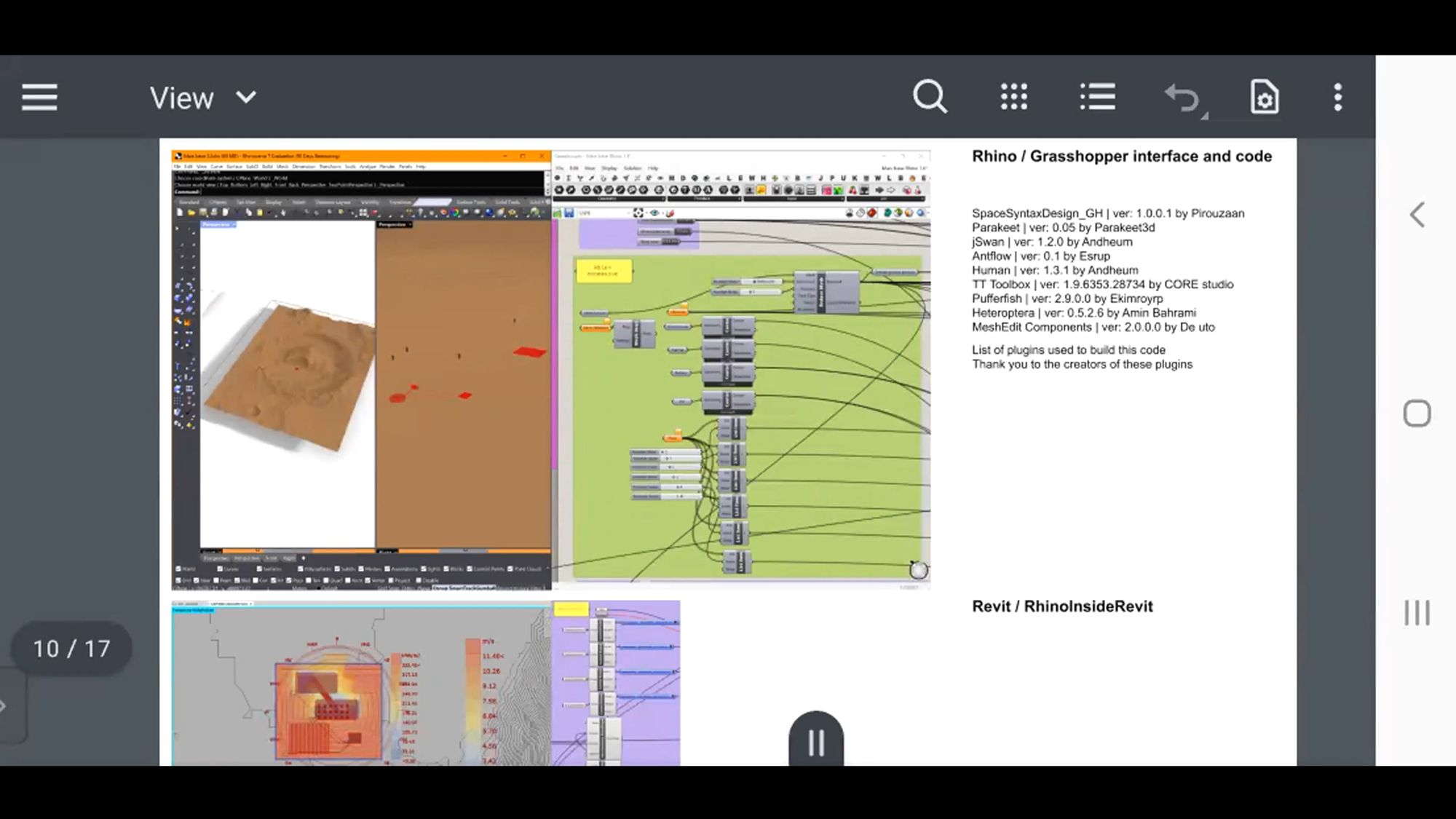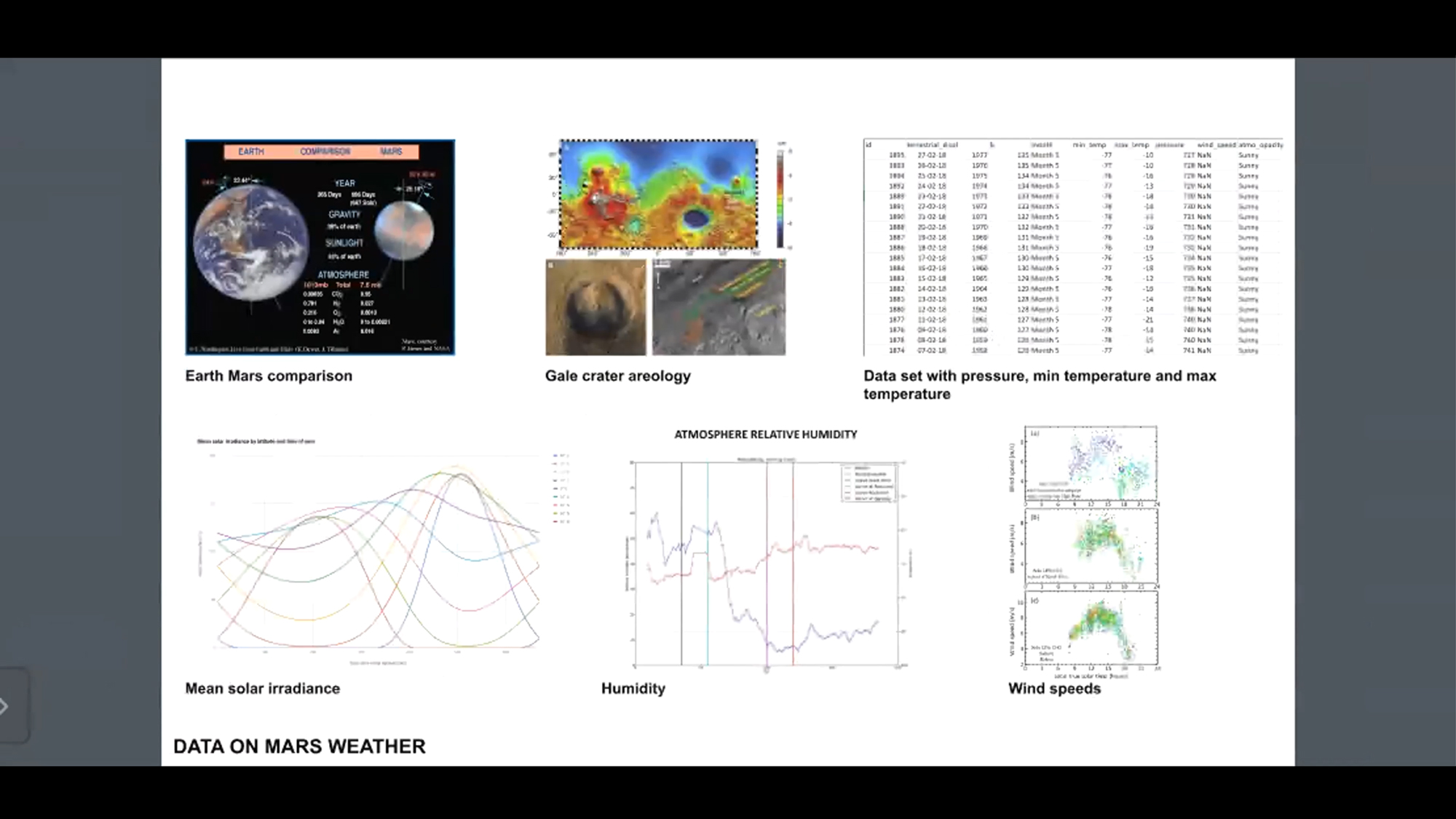 Alessandro Angione
Space Architect and Interior Designer at the Politecnico di Bari.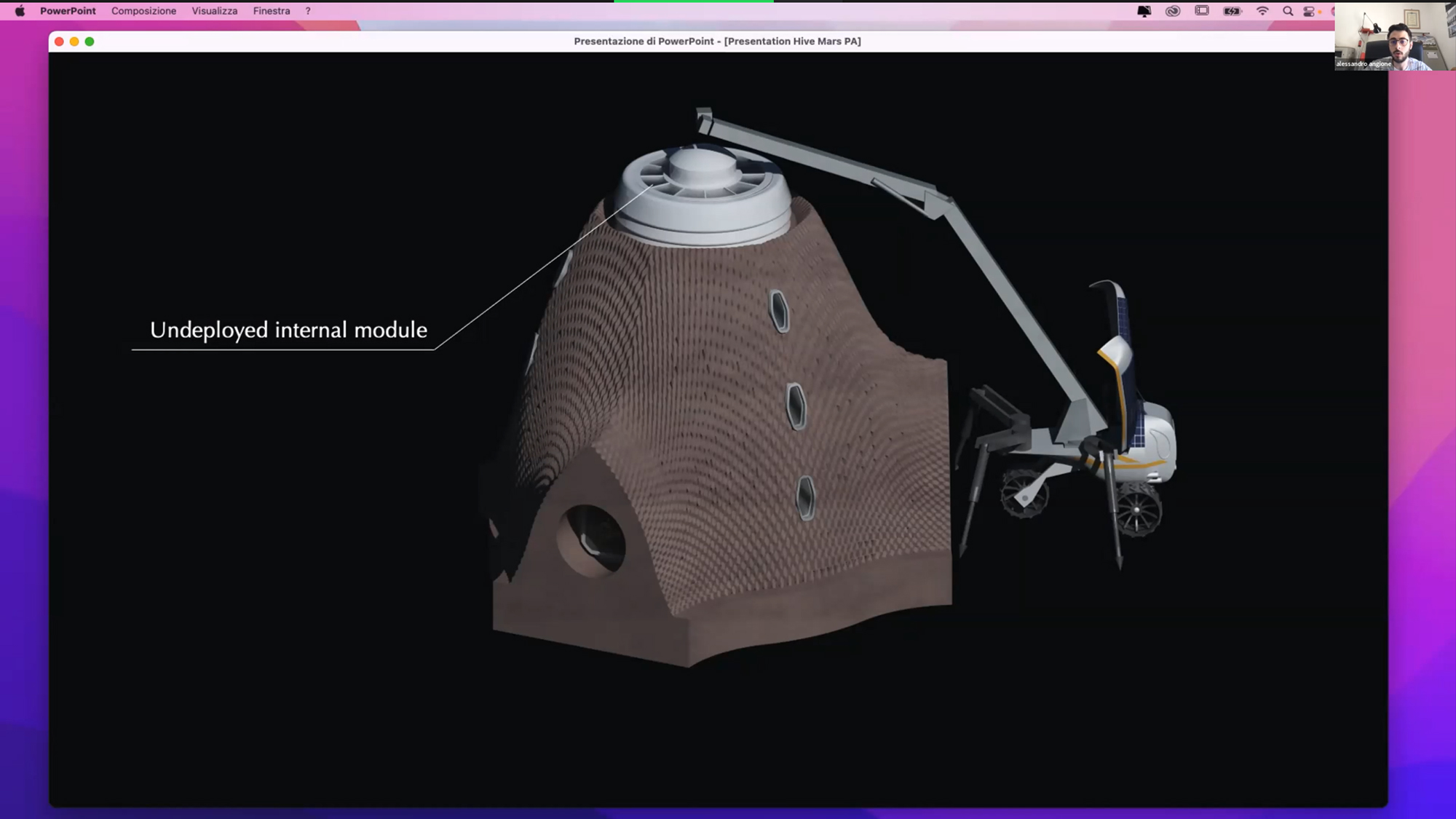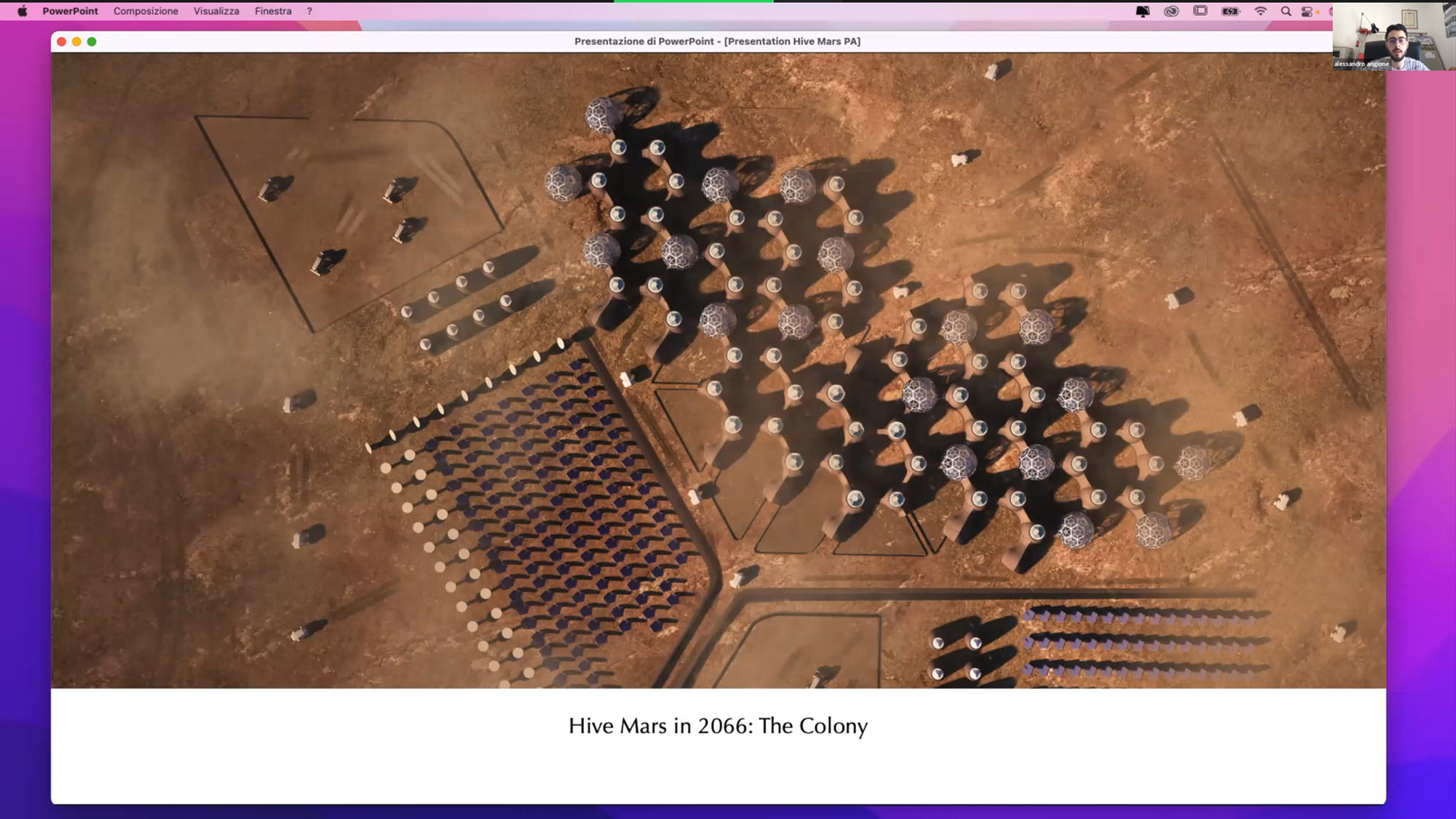 You can register and watch the recordings of this event and the "Mars Architecture" workshop.