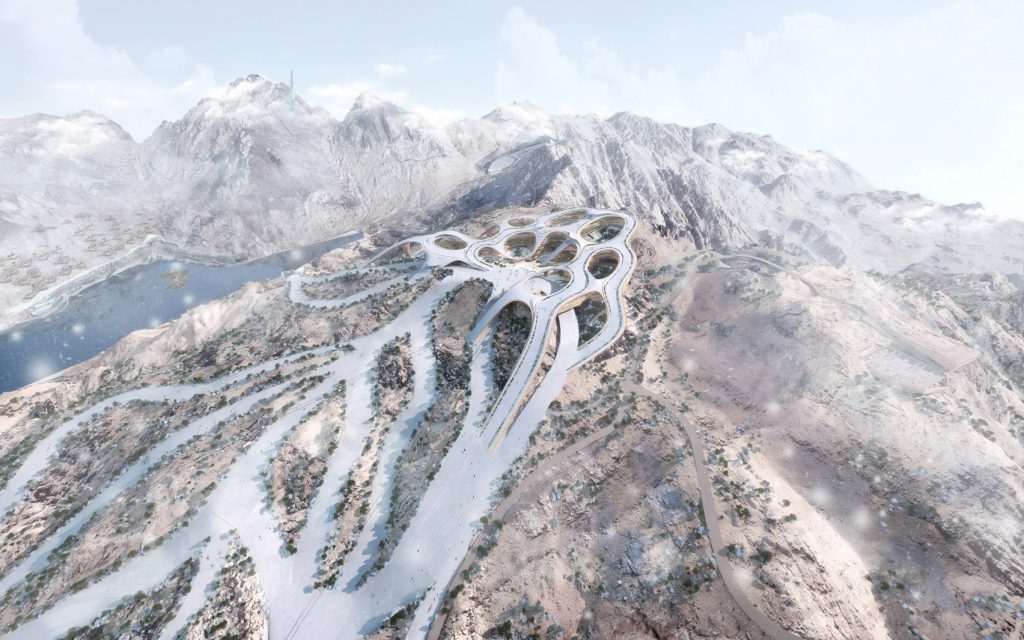 Saudi Arabia plans to hold the 2029 Asian Winter Games at a mountain resort. The Trojena project, designed by Zaha Hadid Architects, UNStudio, Aedas, LAVA, and Bureau Proberts, is set to be completed by 2026 and will offer winter sports, including skiing "year-round."
The tourism attraction will include the Gulf's first outdoor ski resort, an artificial lake, and renewable energy. There will be natural snow on the mountains, but there will also be some artificial snow.
Learn more about 170-kilometer long Saudi Arabia futuristic megacity: The Line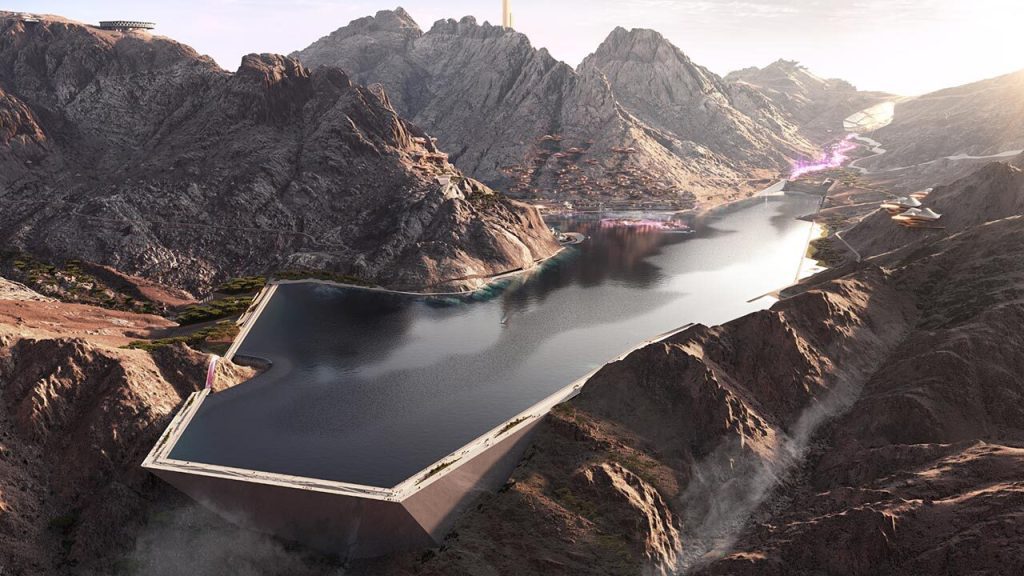 According to Saudi sports minister Prince Abdulaziz bin Turki al-Faisal, "With the unlimited support by the Saudi leadership and HRH Crown Prince to the sports sector, we are proud to announce we have won the bid to host AWG TROJENA2029 as the first country in western Asia."
The resort, which will "provide year-round outdoor skiing," is being developed around 50 kilometers from the shore of the Gulf of Aqaba in a mountainous location with heights ranging from 1,500 to 2,600 meters.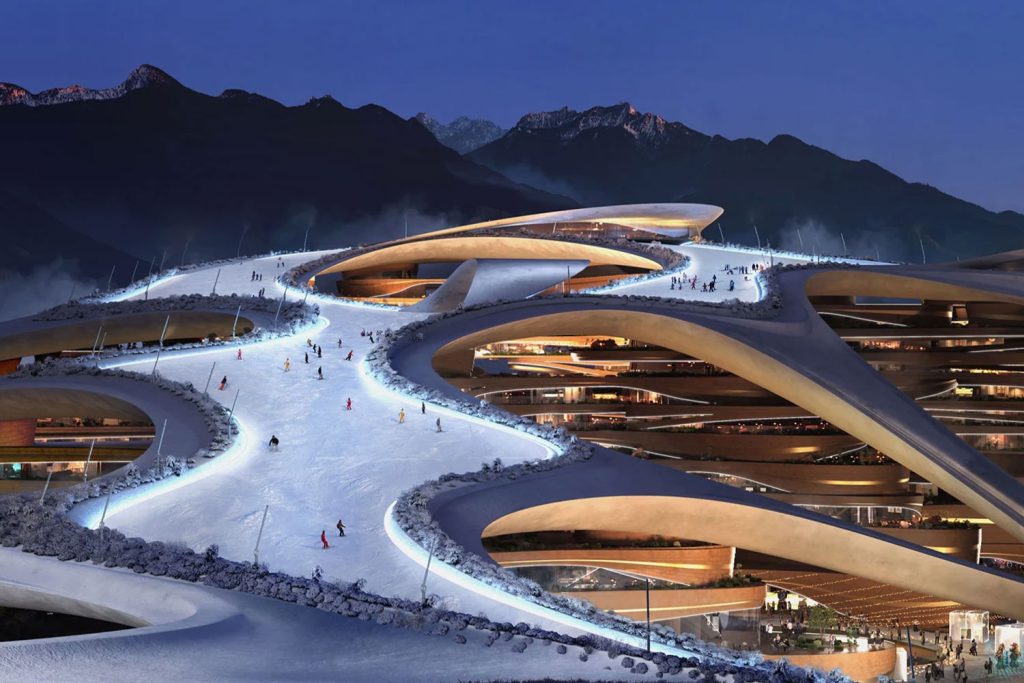 This decision has received a lot of criticism. Madeleine Orr, from Loughborough University, who works at the intersection of sport and climate change, told BBC Sport: "From a business standpoint, it makes complete sense to go to a new market and try to grow winter sport there." Also, she added: "These growth goals are antithetical to environmental goals: there's no version of a winter sports event in Saudi Arabia that will be sustainable as it will require enormous water and energy resources, indoor sports spaces, and an insane amount of travel."