The design philosophy of Rollo Bryant revolves around the embrace of craftsmanship within the context of the digital era, with a particular emphasis on advancements in materials and lighting. The Dune Collection comprises a distinctive and refined variety of lighting fixtures created through the process of 3D printing. These fixtures draw inspiration from the visually fascinating formations found in desert environments. Every lamp is intricately manufactured with 3D printing technology and meticulously chosen quartz sand, producing remarkable precision and a smooth outside texture that recalls the aesthetic allure of organic formations.
The sand element employed in the manufacturing process spreads the luminous output, resulting in an atmospheric crimson radiance that accurately mirrors the gentle obscurity of twilight within the desolate desert terrain. These lights possess dual functionality, serving both practical purposes and acting as decorative elements that elevate the visual appeal of contemporary interiors.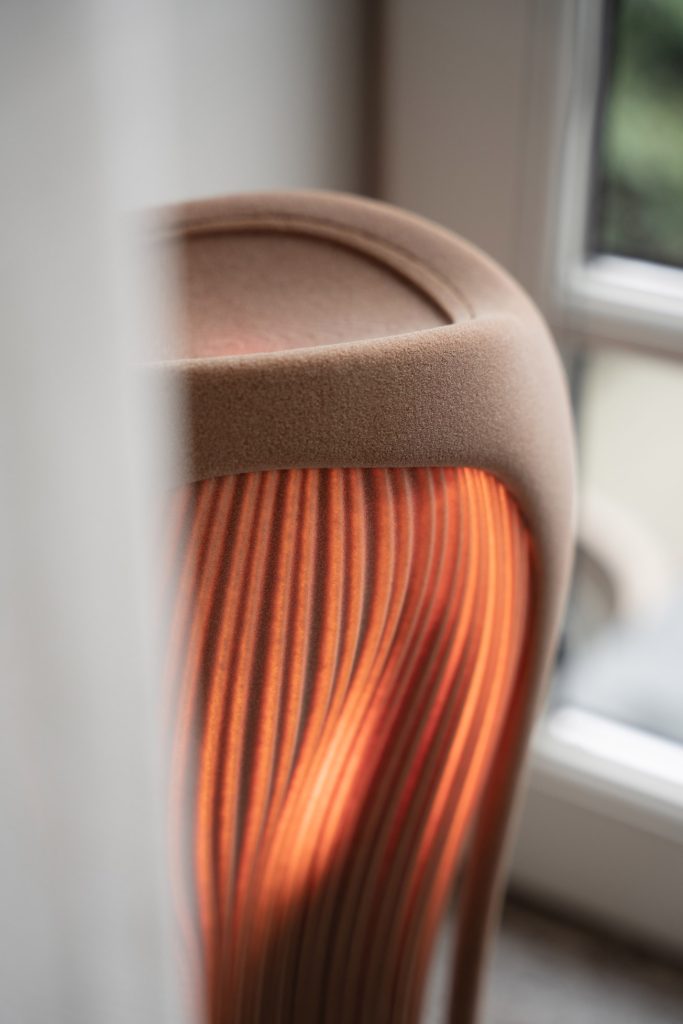 The Dune Collection, crafted by a small design studio, showcases a profound devotion to creative design and an unwavering commitment to intricate attention to detail. Each individual component within this collection serves as a tribute to the studio's relentless pursuit of innovation in the realm of lighting design. These lamps possess an organic composition and graceful designs, rendering them an ideal complement to contemporary environments. They serve as a poignant symbol of the fragile allure exhibited by natural landscapes within our present-day society. The continuous collection will encompass a variety of lighting solutions, including wall-mounted and hanging lamps, providing a varied range of options.
The artefacts exhibit remarkable durability despite their fragile look, mostly due to their 98% Bavarian quartz sand composition. Following the printing process, a natural resin binder is introduced to enhance the material's structural integrity while maintaining its initial color and texture. Despite the utilization of cutting-edge production technologies, the physical realization of these sculptures has encountered numerous hurdles. Until recently, producing items with such geometry on a large scale and using aggregate material, would have been extremely challenging.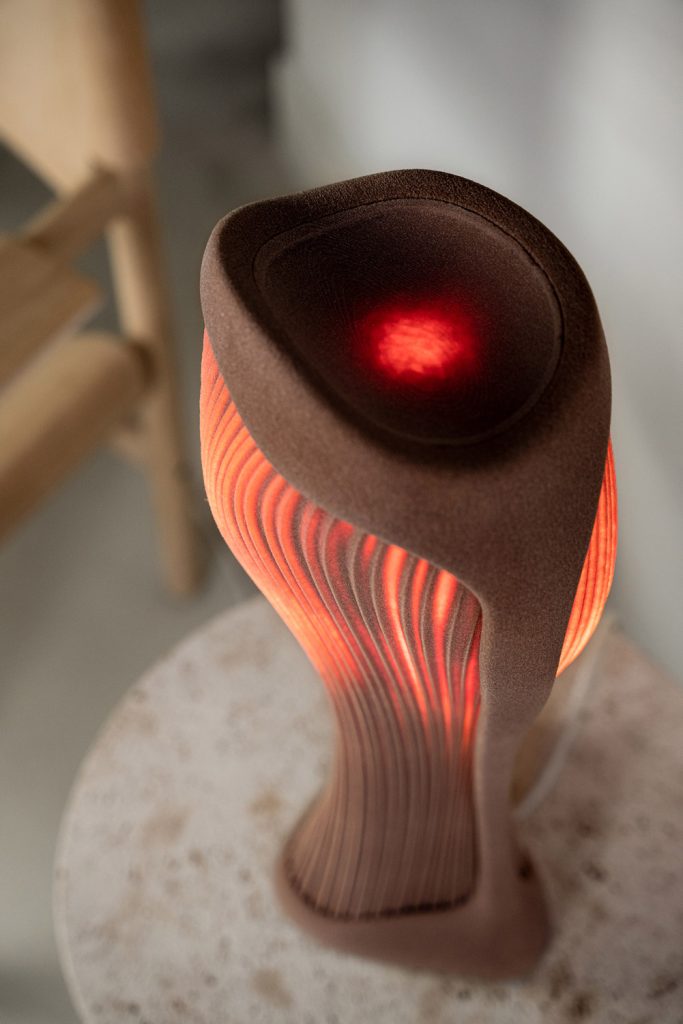 The studio is committed to producing lighting fixtures that provide aesthetic pleasure and have a strong regard for environmental sustainability. They believe that design can generate a favourable influence, encompassing the utilization of sustainable resources and production techniques. Hence, the utilization of 3D printing technology is employed in the fabrication of our lighting fixtures. This approach enables the reduction of waste by optimising material usage, hence minimizing the environmental impact by recycling surplus materials.
Moreover, using 3D printing technology enables attaining a heightened degree of accuracy and complexity that would be unattainable using conventional production techniques. They take pride in incorporating sand, a sustainable resource, in the production of our Dune Collection. By utilising sand formations' inherent aesthetic appeal, we can produce visually captivating lighting installations that pay homage to the planet and the distinctive splendour found within the natural realm.