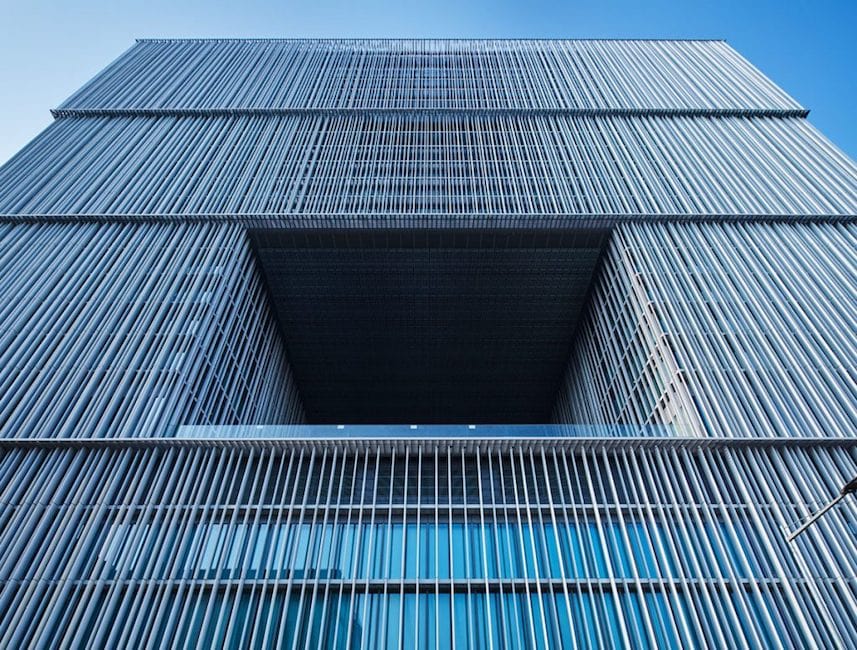 In our forever-changing world, with the change of time, one strives for efficiency and adaptability to the future. The modern lifestyle is dependent on AI technology, smartphones, smart watches, smart home devices, and new technology gadgets hence we must also evolve with technology and time. A designer strives to achieve a good design by creating a structure that is efficient, durable, and sustainable. Materials are the building blocks of any construction; the correct material choice can improve the performance and life cycle of any structure.
Smart materials are the future of efficient and cutting-edge design and construction. Future buildings design should strive to be efficient with less environmental impact hence, one must tend to have smart choices. They have a positive impact and benefits for any structure used extensively for construction purposes.
What are smart materials?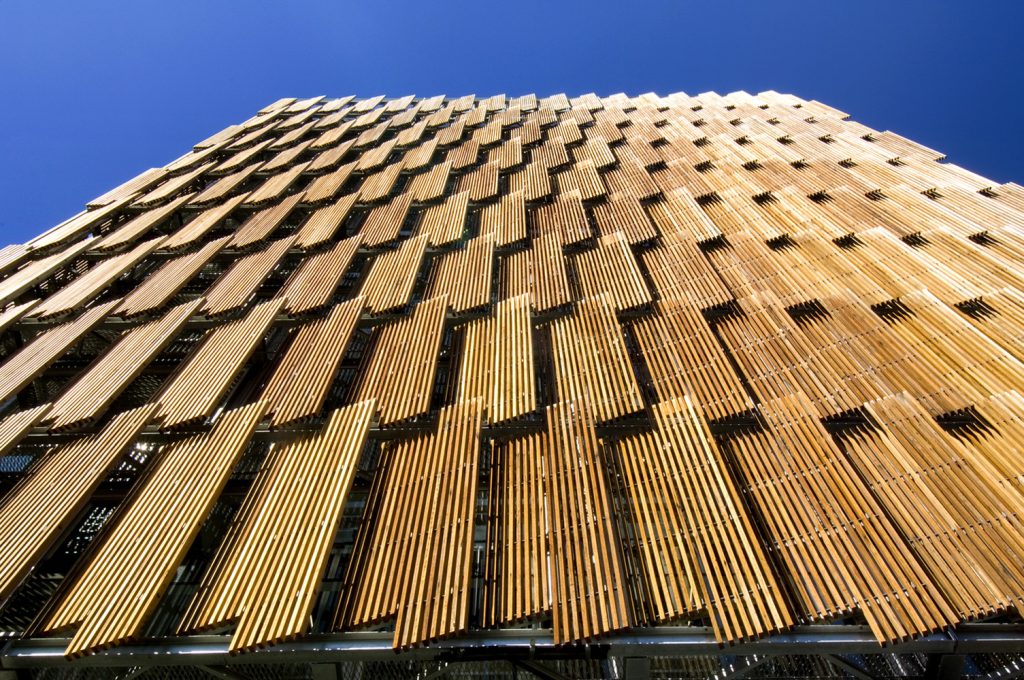 Smart materials (Responsive materials) are the latest technological invention in the material science industry. They are efficient materials designed to respond to climate change. Some materials are yet in their development and trial phase to develop durable and efficient smart materials. They are utilized for construction since they are efficient, durable, sustainable, etc.
Smart materials are the future of environment-sensitive and evolving architecture. They are responsible for creating a sustainable and energy-efficient environment. Smart materials range from concrete, glass, sensory material, and smart responsive materials.
Benefits of adapting Smart materials
Some benefits of utilizing smart building materials for construction;
a. Efficient Materials (Energy and Environment Efficient)
b. Responsive to harsh environmental conditions
c. Durable materials with a good life cycle span
d. Self-maintenance (Fewer maintenance materials)
e. Sustainable material option
f. Context responsive
g. Efficient installation and construction
Thermobiometal (Metal that Breathes)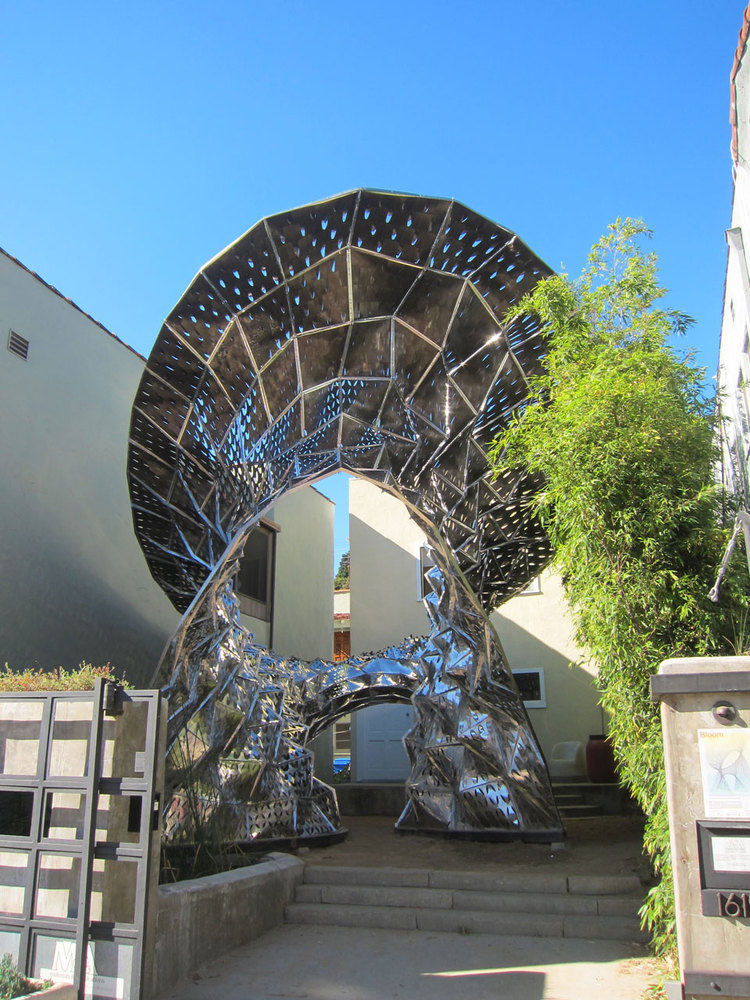 Thermobiometal is a smart material that is responsive to temperature/climate conditions. It is self-responsive to harsh sunlight conditions and can help create shaded space with the form. The materials curl up when heating and flatten when it cools. This heat-responsive material is an example of efficient material innovation.
Benefits of Thermobiometal
a. Self-Responsive (Responsive to heat)
b. Efficient and Durable
c. Lightweight and Easy to handle
An innovative example of thermobiometal structure/form is the "Bloom" Installation designed by USC architect professor Doris Kin Sung. The Bloom installation is located at the Materials and Application Gallery in Los Angeles, California. This installation was built using 14,000 thermobiometal pieces stitched together. The form curls when heating and its responsive form creates shade and ventilation in the area when there is harsh sunlight.
Hydroceramic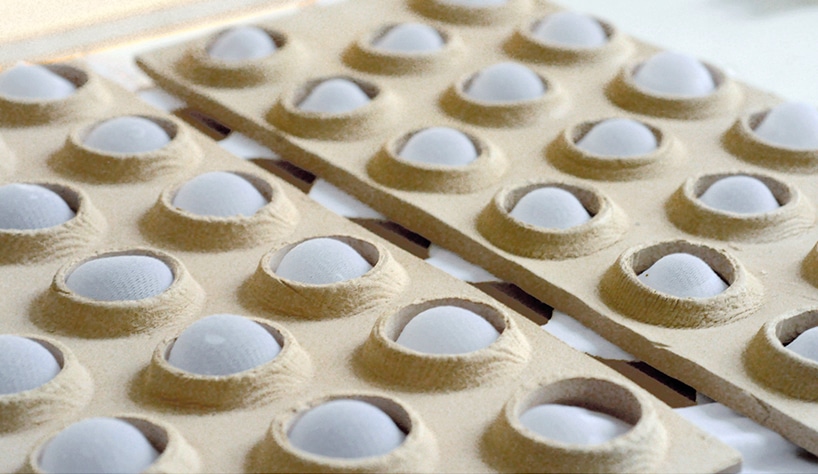 The material was developed by IAAC (The Institute for Advanced Architecture of Catalonia – 2013). Hydroceramic is a composite material using the smart material component – Hydrogel and Clay ceramic. This project tackles the thermodynamic process of a building passively using hydrogel composite material. The project members (Students) were supervised by senior faculty members who experimented with using hydrogel to change the temperature of any interior space. The evaporative property and thermal mass of hydrogel were combined, with the humidity control property of clay ceramic and fabric. This composite material developed is responsive to heat and water. This composite material can lower the temperature of an interior space by 5 degrees.
Benefits of Hydroceramic
a. Reduce electricity consumption by 28%
b. Low-cost alternative building technology
c. Reduce carbon emission (Up to 56.5kg of carbon emission)
d. Artificial method of cooling can be reduced
Self-Healing Concrete (Bio Concrete)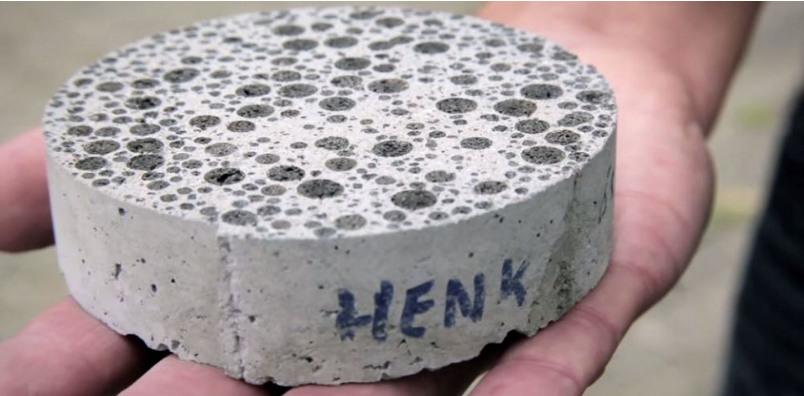 Concrete is the most abundantly used construction material prone to cracking under weather conditions. The Dutch developed a type of concrete that can self-heal cracks and requires no maintenance. The components of cement are evolving by creating self-healing properties in cement. Basilisk Concrete is a self-healing type of concrete developed in the Netherlands. The concrete mix is mixed with microcapsules that release glue-like epoxy resin that helps heal the cracks formed. This type of concrete can be used for streets, sidewalks, etc.
Benefits of Self-healing Concrete
a. Efficient (Energy efficient)
b. Low maintenance (Self-healing of the cracks formed)
c. Sustainable material option
d. Lasts for a long time (Long lasting)
Light Emitting Cement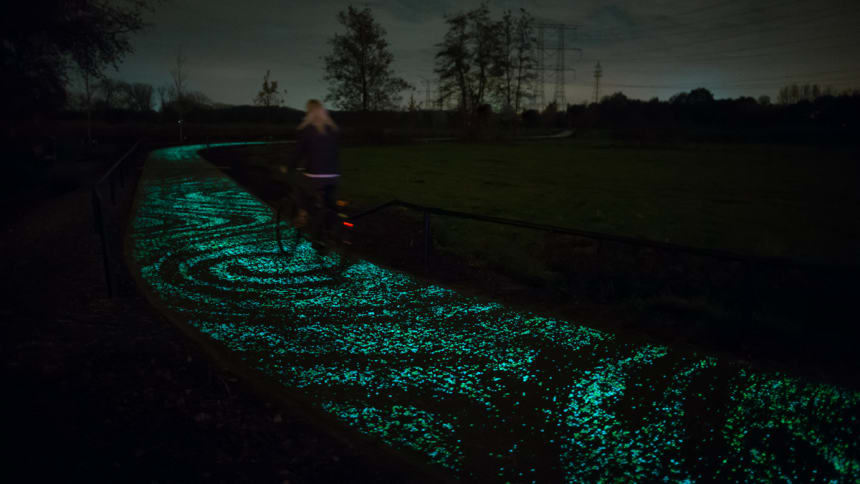 Light-emitting cement/concrete is a smart and green material that self-illuminates light. The material was developed by Dr. Jose Carlos Rubio from the Michoacan University of Saint Nicholas of Hidalgo, Mexico. This innovative material charges using natural sunlight during the day and radiates light at night. The material utilizes a sustainable natural method of light charging without the use of resources. The microstructure of the cement is modified to absorb solar energy. The bike path of Eindhoven (2014) is an example where light-emitting cement is used.
Benefits of utilizing Light-emitting cement
a. Sustainable material
b. No Resource wastage
c. Energy Efficient (Saves electricity usage)
d. Recyclable material
Carbon Fibre (Graphite fibre)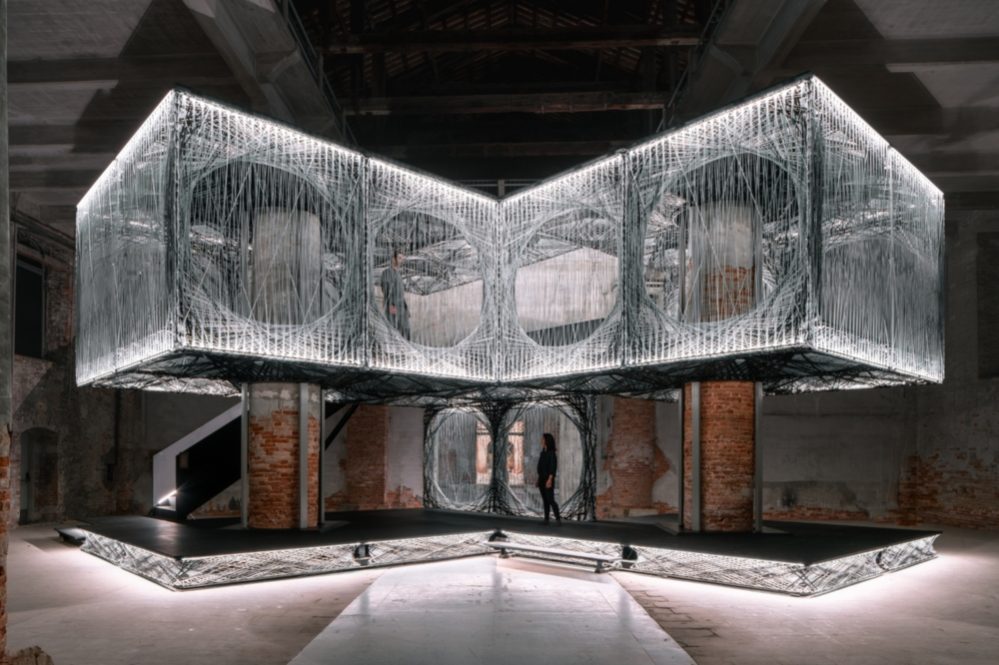 Carbon fibre is used for construction due to its strength and can be applied to various structures. It is known for its properties such as Strength, Durability. It is stronger and stiffer in comparison to traditional steel material. Carbon fibre is thin carbon strands (Thin as human hair) that are woven into several forms as per designs. The material since it is flexible can withstand harsh environmental conditions.
Benefits of Carbon Fibre
a. Strength (5 times stronger than steel)
b. Lightweight (2/3 times less weight)
c. Durable and Lasts longer
d. Good chemical resistance
e. High tensile strength
Aerogel (Frozen Smoke)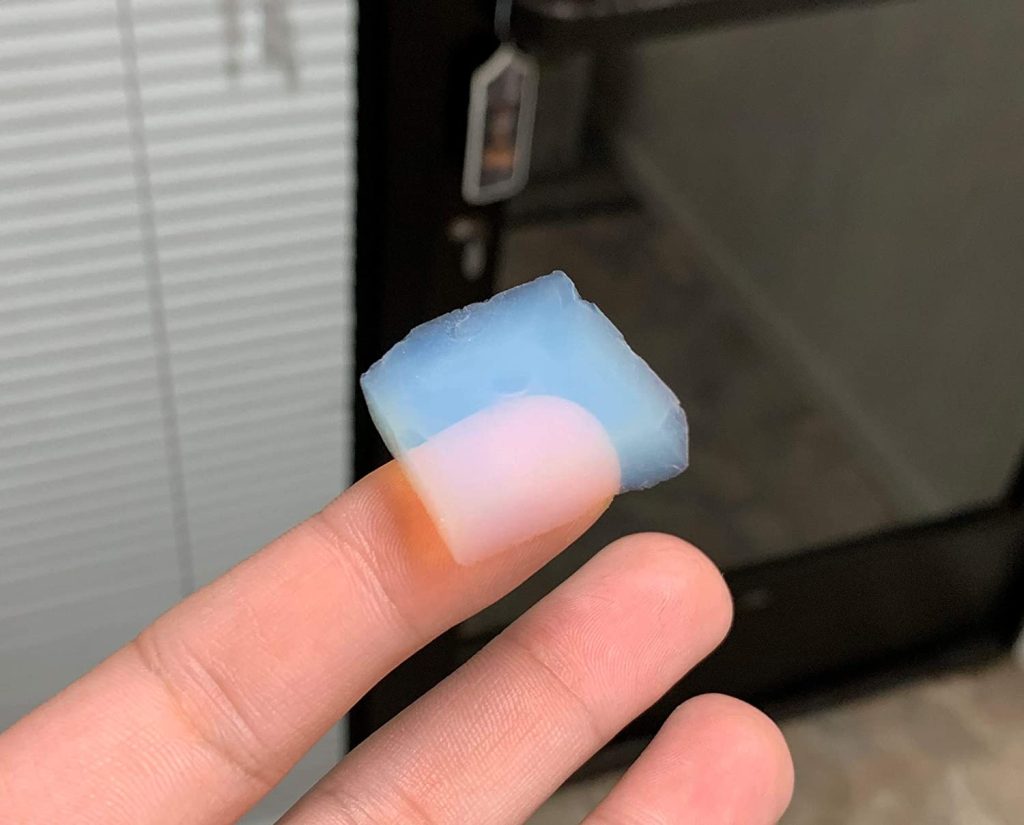 Aerogel, often referred to as "Frozen Smoke" is a material used for insulation. It is an insulating material prepared by supercritical drying of liquid gels of ammonia, chromia, tin, or carbon. Nanotechnology is implemented to develop aerogel, which is a great insulator against extreme heat/temperature. Variations of Aerogel material are being developed. Green Earth Aerogel Technology, a Spanish start-up, has developed carbon aerogel from rice wastes and silica aerogel from rice husk ash. Aerogel is utilized as insulation for pipes, wires, paint additive (Protective coating), and fireproof coating.
Benefits of Aerogel
a. Good strength
b. Less space utilization (98% empty space)
c. Stops Heat and Cold temperature
d. Resistant against heavy impact fire/cold/acoustics
e. Light weight and translucent in nature
f. Low density yet durable (Implemented as military army component)
Hydromembrane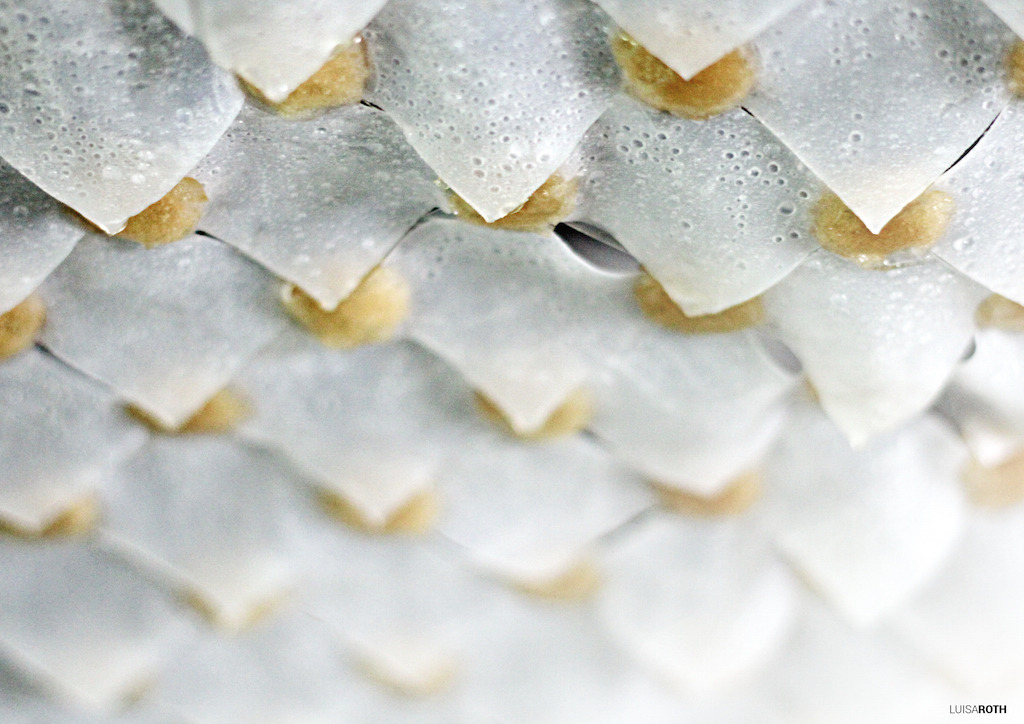 Hydromembrane, a moisture-responsive material is an alternate inventive cooling system material. It is a composite and passive cooling material that transforms its structure when exposed to moisture. The structure transformation helps in regulating the interior heat of any space. It is an energy-efficient method in comparison to traditional ventilation and air-cooling systems. The deformation when exposed to moisture, increases moisture and evaporation rates resulting in cooling.
Benefits of Hydromembrane
a. Smarter method of cooling
b. Energy Efficiency
c. Responsive membrane material
d. Versatile (Macro and Micro) scale application