NEOM has released a construction progress video of its multiple sites, having moved up to the construction stage with goals defines for 2023. It depicts real-world construction footage from NEOM regions such as The Line, Trojena, Sindalah, and Oxagon.
"We want to show the world that NEOM is really happening," a release on the developer's website stated.
CEO of NEOM, Nadhmi Al-Nasr said: "If we are to solve the challenges of tomorrow, we must face up to them today, no matter how difficult they may seem. At NEOM, we are addressing some of the most pressing challenges facing humanity by bringing together a community of the brightest minds committed to reimagining what a sustainable future will look like in 20 to 30 years, and building it today. We are redefining the future now. NEOM is open for business."
Although it is claimed to be an environmentally friendly project, it is possible to notice the destructive effects of the project even from the video.
The Line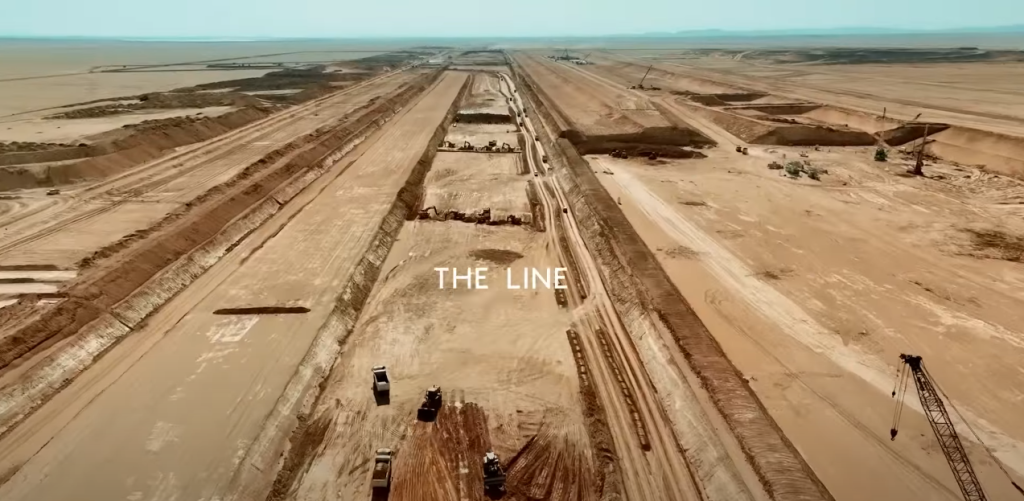 The Line was developed for around 9 million inhabitants and built a footprint of 34 square kilometers. The expense of the project is $500 billion. Inhabitants will have access to all facilities by walking and a high-speed rail with 20-minute transit. The project was designed with a model where residents can reach the facilities they need by walking for 5 minutes. The Line location is imagined as a link between the Red Sea coast and northwest Saudi Arabia.
Oxagon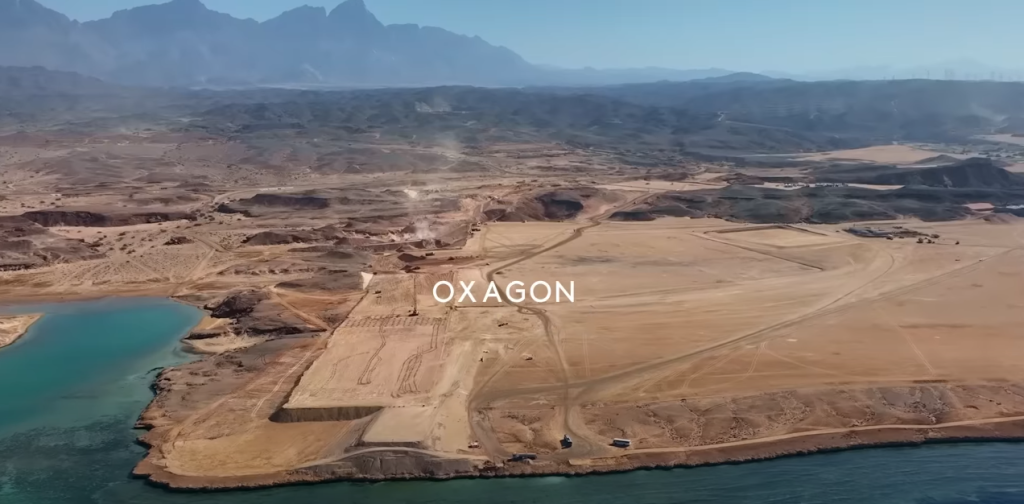 In the NEOM region, Oxagon will be an octagonal floating port city. The city will serve as a port and logistics hub for the larger Neom project, which is a renewable energy-powered region part of Saudi Arabia's Vision 2030 plan to diversify the country's economy and reduce reliance on oil.
Trojena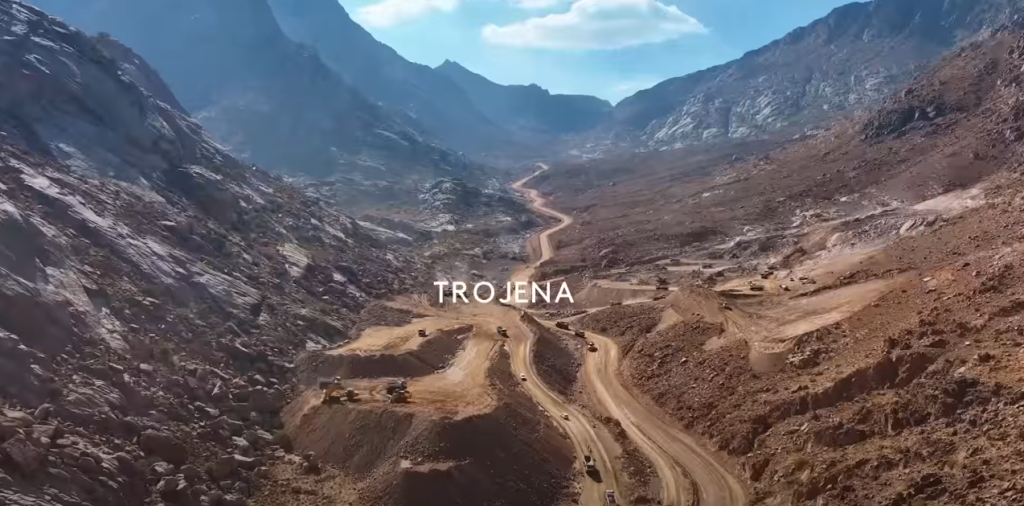 Trojena is part of NEOM's regional plan and is located 50 kilometers from the coast of the Gulf of Aqaba in the heart of our nature region, with elevations ranging from 1,500m to 2,600m and an area of nearly 60 square kilometers. According to the Saudi Press Agency, the new year-round tourist destination will include a ski village, ultra-luxury family and wellness resorts, a wide range of retail stores and restaurants, as well as sports activities such as a ski slope, watersports, and mountain biking, as well as an interactive nature reserve.
Sindalah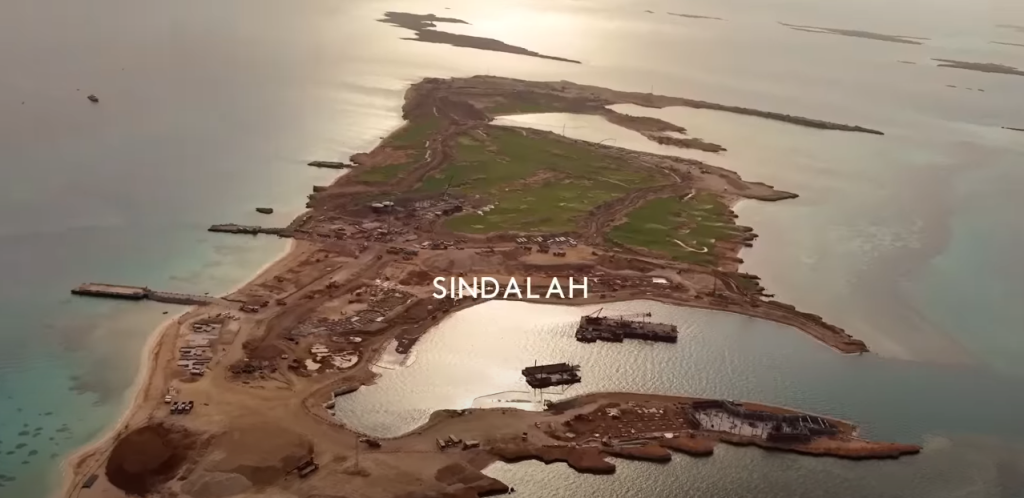 Sindalah is one of the most important projects supporting Saudi Arabia's national tourism strategy has been announced by Mohammed bin Salman, Crown Prince, Prime Minister, and Chairman of the NEOM Company Board of Directors. Sindalah, a major Red Sea gateway offering bespoke nautical experiences, is expected to begin welcoming guests in early 2024 to enjoy its facilities and exclusive offerings. The development is expected to generate 3,500 jobs in the tourism, hospitality, and leisure sectors.
Sindalah, which covers an area of approximately 840,000 square meters, is one of a group of islands that will be developed in NEOM, each with its own vision and design. The Sindallah project will include three hotels, 413 rooms (including 88 villas), and 333 serviced apartments.