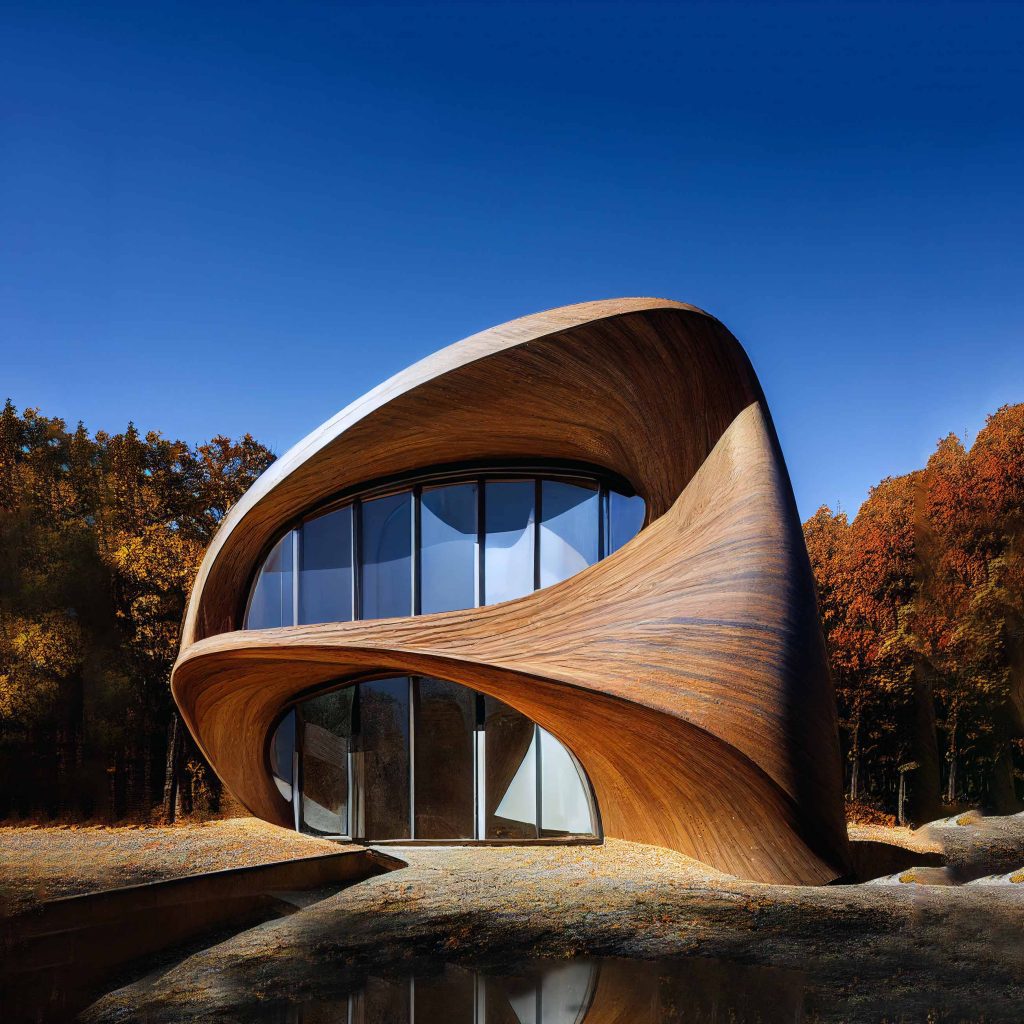 Tim Fu's latest work investigates the use of AI Image generation technology, such as Midjourney and DALL·E 2, to examine how this disruptive new technology reshapes the role of architectural design.
How Tim started and his artistic approach:
AI text-to-image technology has generated a lot of interest recently. Through its recent mainstream release, many of his esteemed colleagues at Zaha Hadid Architects are exploring it as a potential tool for design. His director, Patrik Schumacher, has continuously expressed interest in this technology, and a few directors have demonstrated some of their initial studies in a company-wide Pecha Kucha. Right from the start, He was captivated by its immediacy and unpredictability.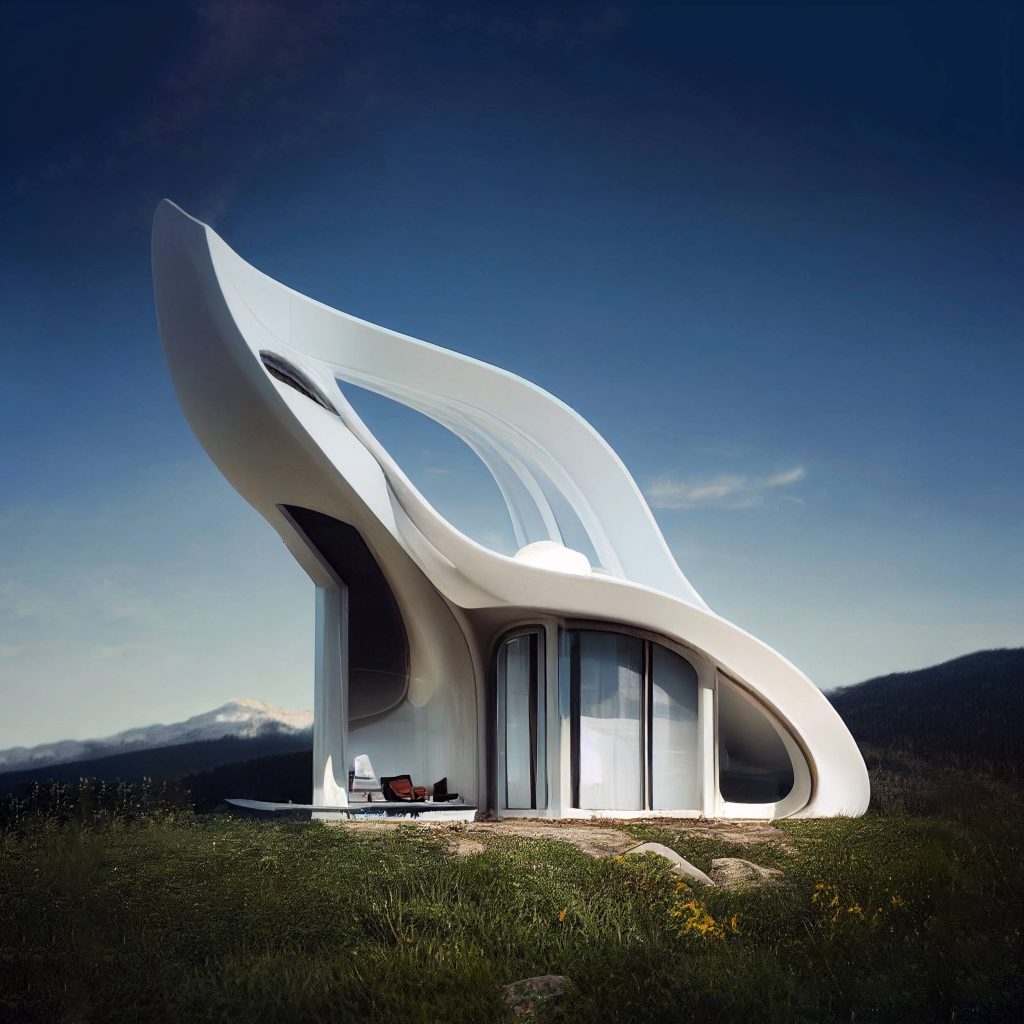 He began following AI artists and architects on Instagram. Soon He discovered a dominant theme of chaotic, dreamy, and surrealist quality in many of the artists' outputs. It was all very mind-boggling and fascinating, but with that being said, he eventually felt what he could only describe as "AI-fatigue". When images vaguely represent multiple things simultaneously, and when materiality and scale feel loosely connected, he disconnects from his physical experience and memory.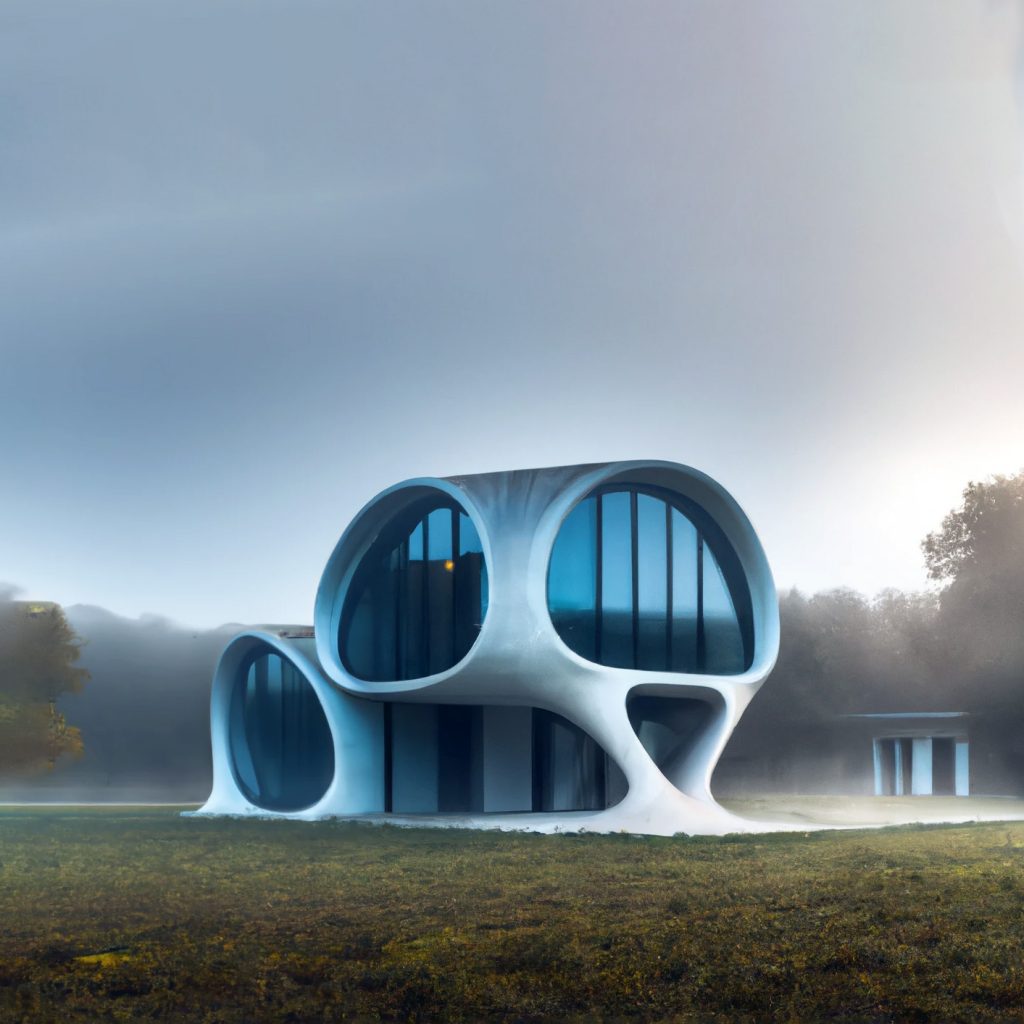 In his works, he aimed to sift through the chaos of the outputs and find architectonic qualities and realism. It was a complex process of mastering prompt-craft and rigorously fixing the outputs in post-processing. From what he sees, it is astounding that each AI artist is already developing their style, some are surrealists, some are historically influenced, and some are interior-oriented. For him, he strives to combine the neo-futurist language of Zaha Hadid with inspiring forms found in nature.
In essence, Tim Fu aims to frame the output as a singular concept, an edifice juxtaposed in the idealized context of nature. Many AI artists present architecture as phenomenological experiences. But, he likes to also explore the semiotic side of architecture as an icon and a product.
Methodology of combining AIs:
Prompt-craft, the art of generating images with text, feels simple to understand and hard to master. How words are strung together significantly affects the output of the AI. Grammatical thinking can be disregarded. Words, their close connection, and placement can be "felt", more like abstract art than literature.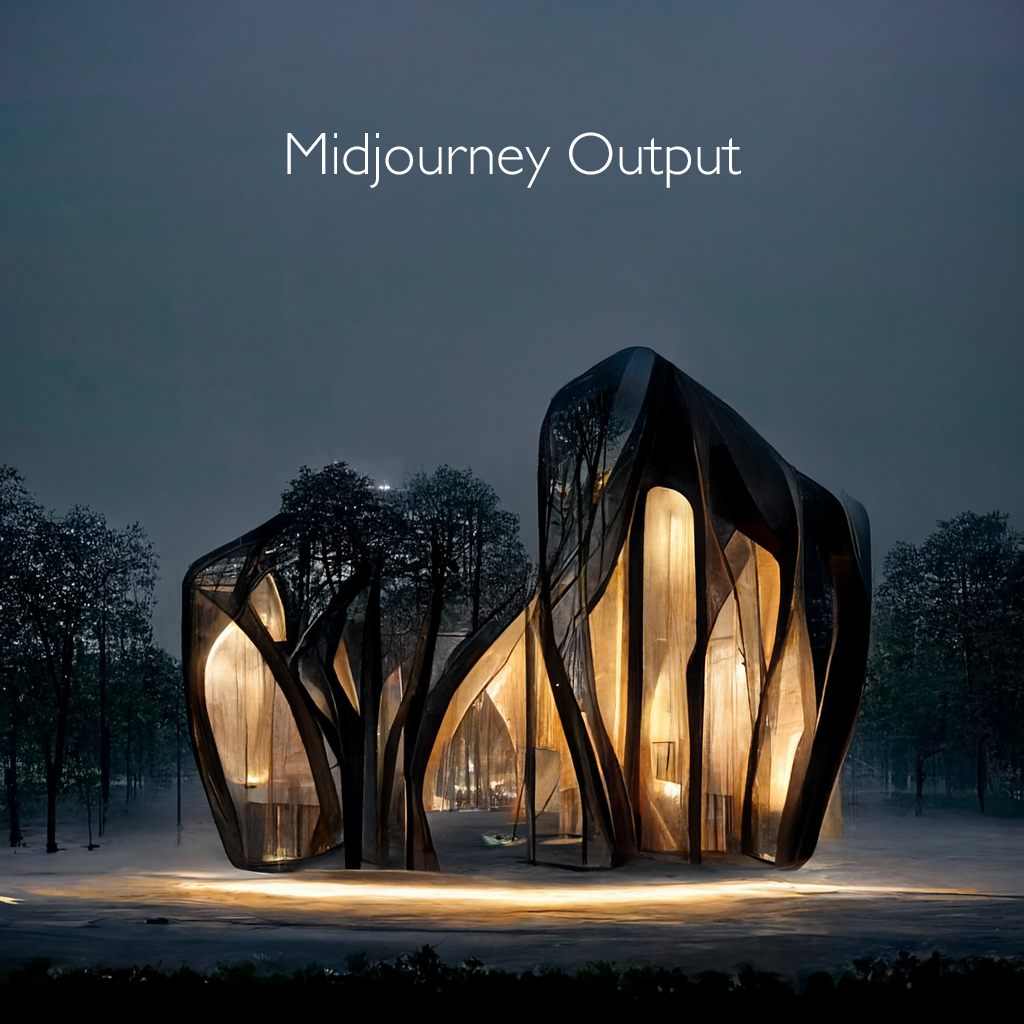 Many artists who explored Midjourney and DALL·E 2 agreed that Midjourney feels more artistic and creative, while Dalle-2 seems more logical and realistic. Though from his own research, he finds there is merit in the combined use of both.
Midjourney is visually adept. From the start, it nails the artistry of composition, color, style, and lighting. Tim Fu mentioned that he often uses it as a starting point to generate the overall concept.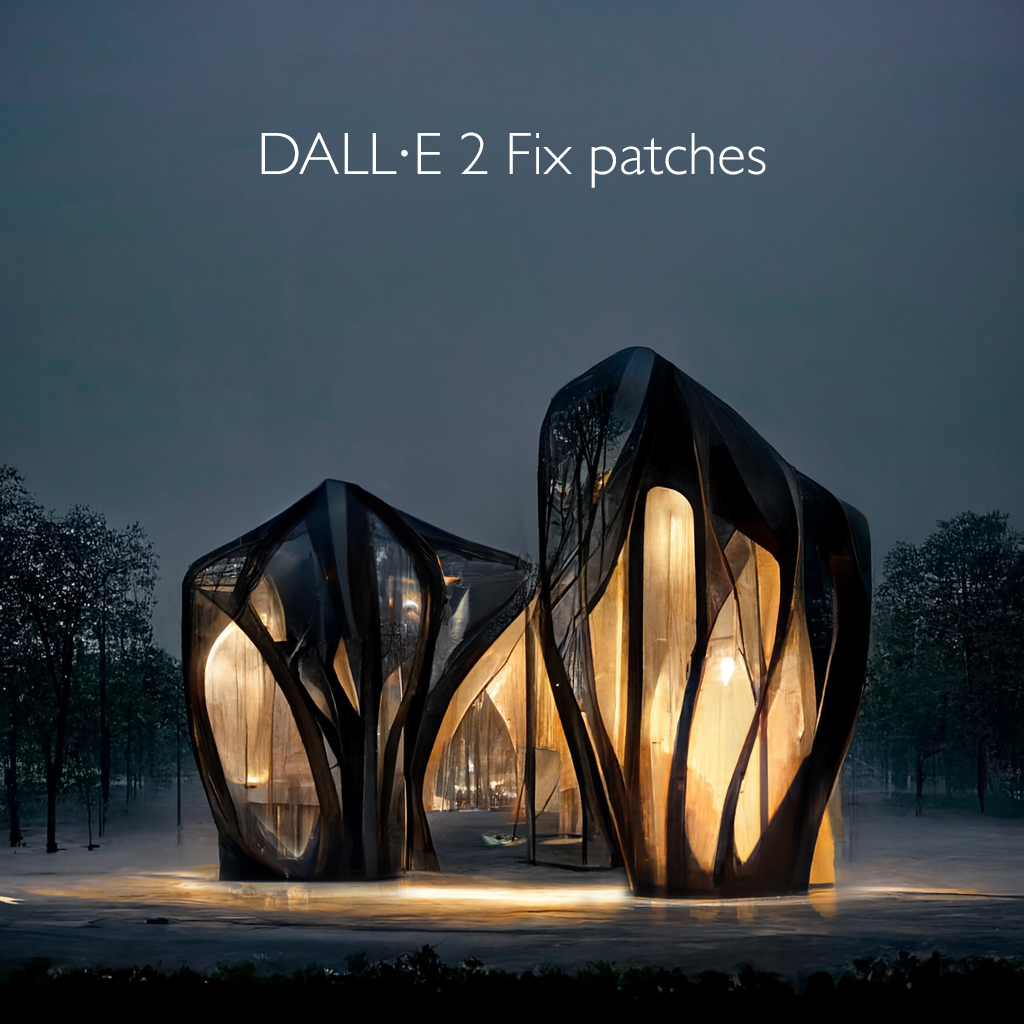 From here on, he guides the iterations toward his goal. He evaluates an output's viability based on realism and form clarity. Once an ideal result is achieved. He deploys DALL·E 2 to fix local patches and improve form. Finally, he post-process applications such as photoshop to resolve any remaining issues and give it a final look.
Parenthetically, If you are curious to dive deeper into Midjourney, you can check the Midjourney Architecture / Studio Tim Fu by PAACADEMY.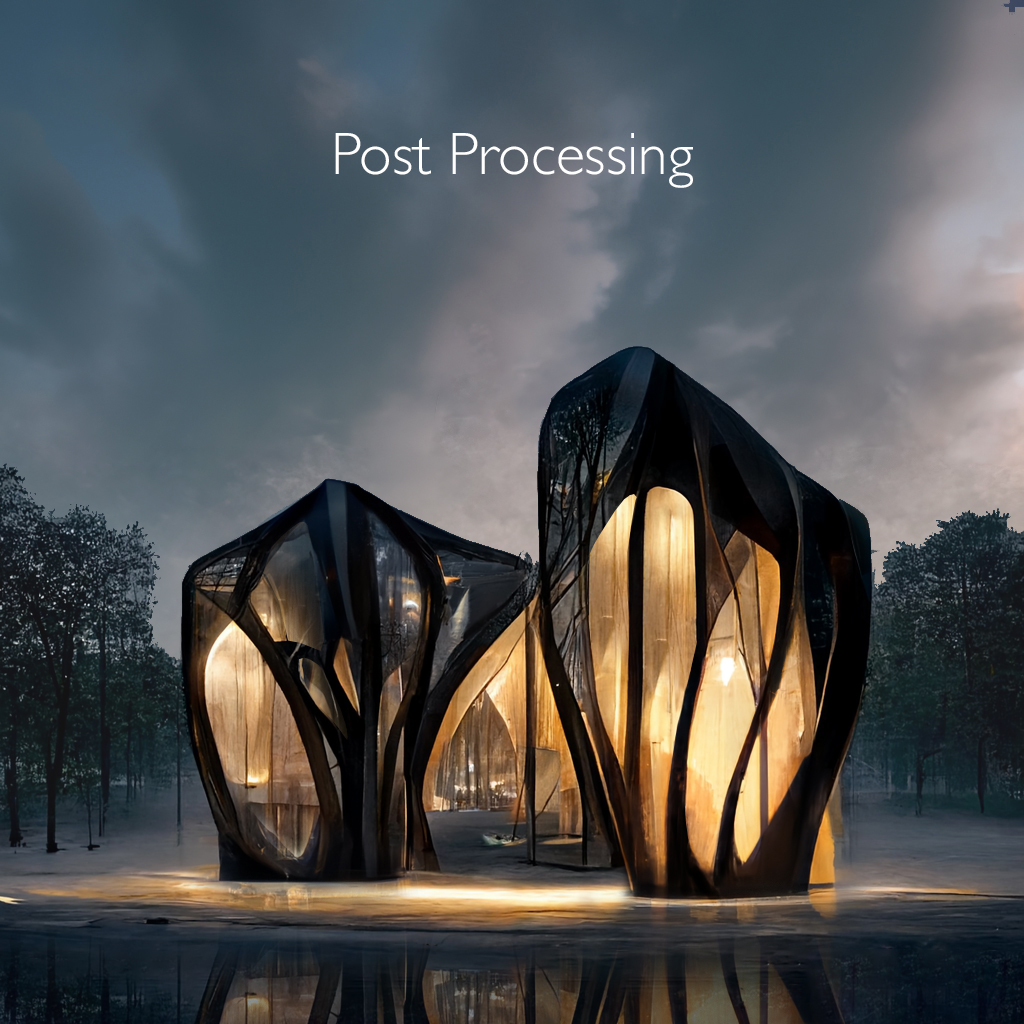 Parametric Design in the age of AI:
For Tim, the current holy grail of AI is achieving parametric architecture that can serve as a viable starting point for materialization. As a parametric façade specialist at ZHCode and an algorithmic design instructor at the Harvard GSD. He believes that because this field is new and the database is small. It might be particularly challenging to develop workable parametric designs. However, he considers the compatibility between these AI and a specific language of parametricism. The non-discrete nature of the AI often features blended and evolving elements that are more suited for algorithmic design. (But admittedly, this may change as AI models evolve.)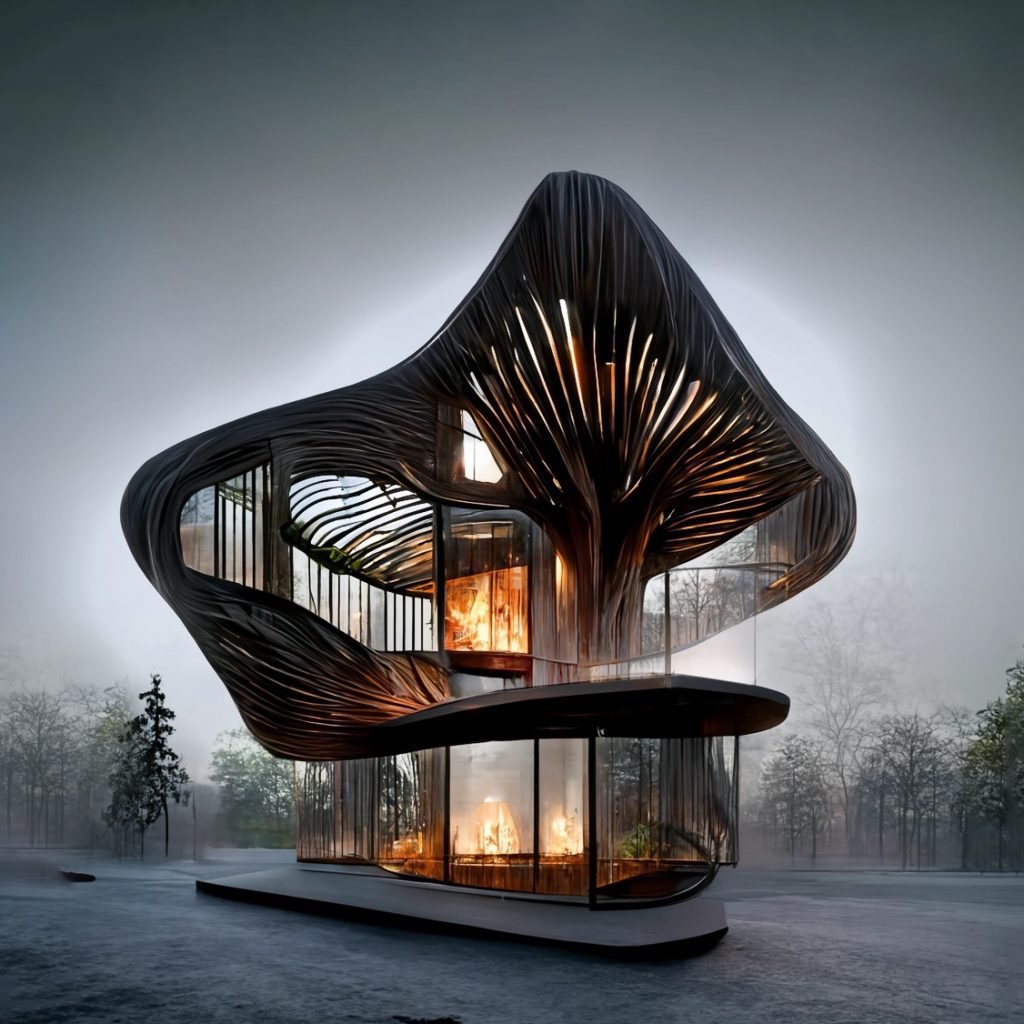 Tim's final thoughts:
The speed of AI advancement is remarkable, but he strongly believes we are still in the infancy of this technology. Its current form is uncontrollable and chaotic, but surely it will progress towards achieving more control and finetuning ability. This will inevitably shake all fields of architectural design and visualization.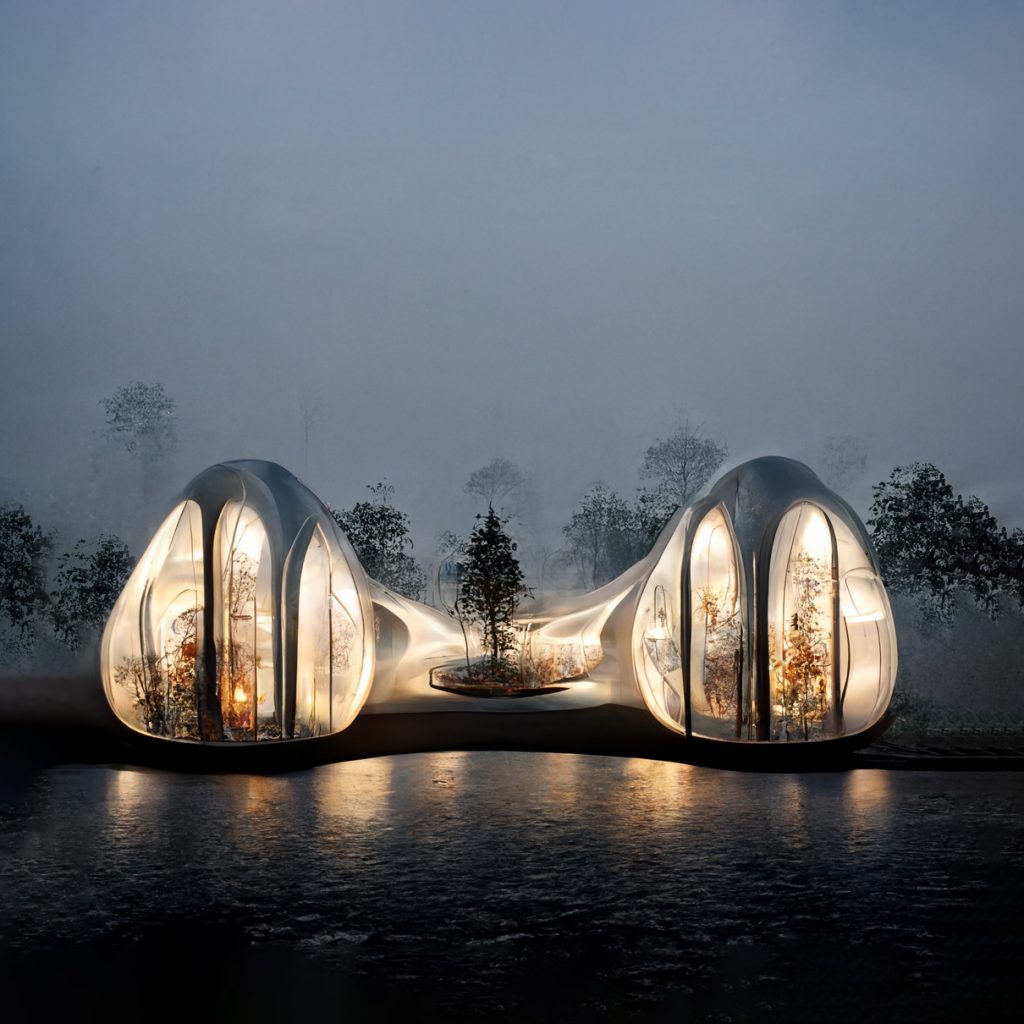 According to him, every new technology comes with naysayers. There is a growing aversion towards AI with the concern that it is here to replace artists and designers. He feels he disagrees with that sentiment. In the context of design, AI is a tool that requires a designer's control and curation. Without the designer, AI is stuck as abstract art and cannot develop into the realm of utility.
Overall, Tim hopes to continue AI research into the territory of buildability. So, these whimsical forms can take shape in real life. Until then, he mentioned, he enjoyed generating and curating AI images.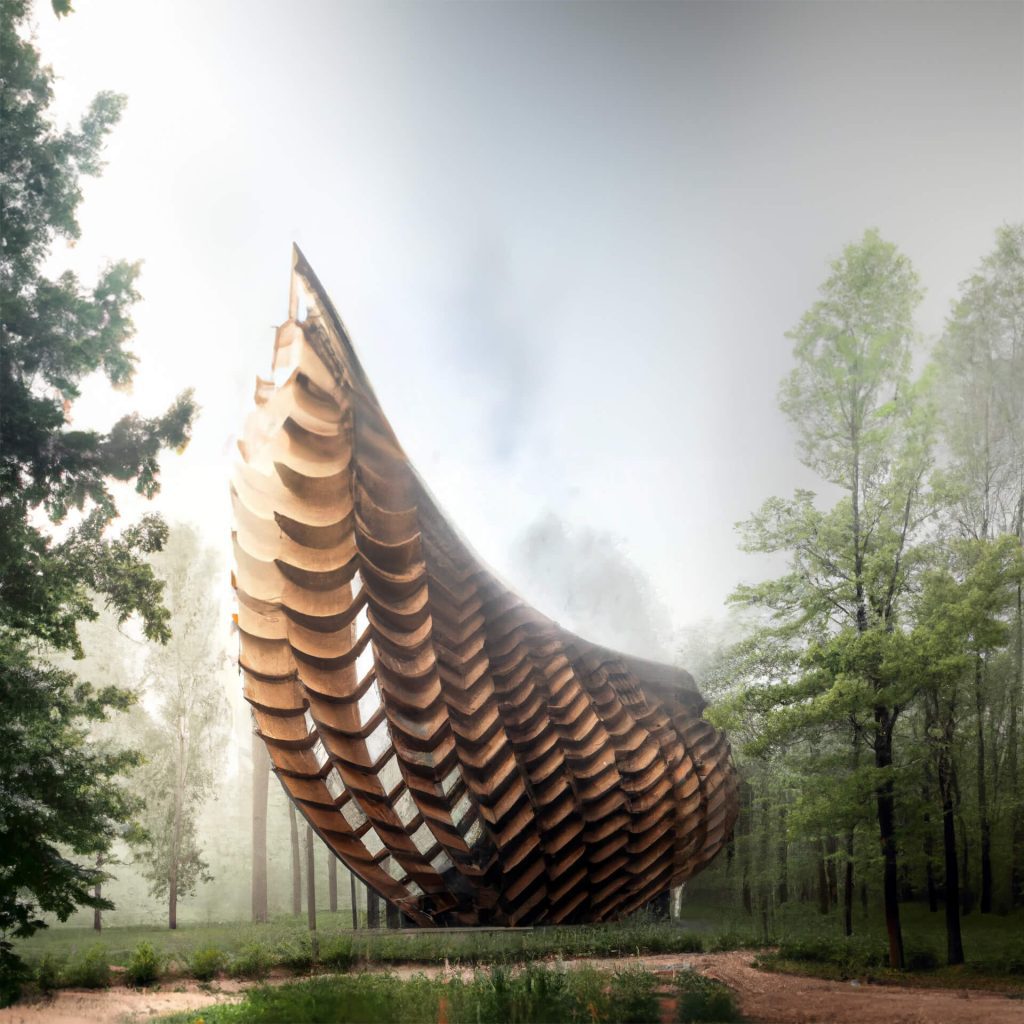 About Tim Fu
Tim Fu is a London-based architectural designer specializing in advanced computational design and AI technology. He is part of Zaha Hadid Architects in London, where he focuses on algorithmic design at ZH CODE (Computational Research Group). The team is working on various architectural developments around the globe. Tim has work published on CNN, Dezeen, AJ, and Archdaily and runs a computational design workshop at Harvard Graduate School of Design.
If you are interested in learning more about architects, designers, and artists' experiences with AI. You can check A (Mid)journey to the virtual world of Hassan Ragab.