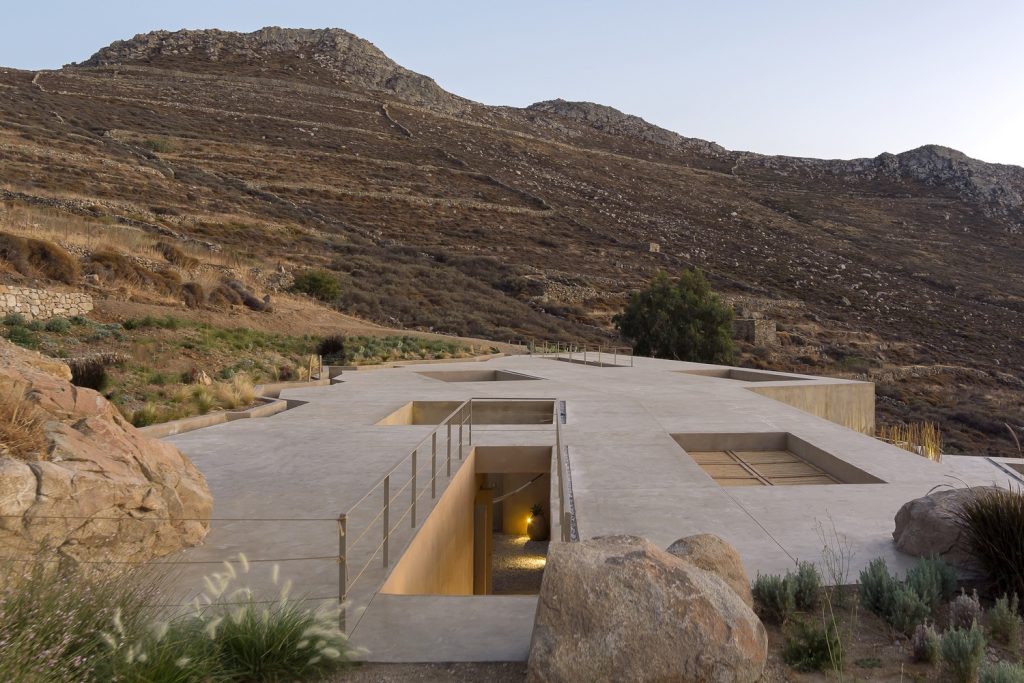 Designed by Mold Architects, HOMA is a small boutique hotel of 200 sqm. The hotel has three independent sections, each consisting of 2 bedrooms, kitchens, living / dining areas, and private swimming pools for each unit in its open spaces. The context of the project is the coast of Vagia Serifos with intense mining activity, indicating the existence of a rich cultural heritage.
The concept of HOMA is based on point, line, and plane concepts. The dot creates sharp linear lines from the excavations that symbolically integrate with the natural landscape. The plane produces large flat surfaces that act as artificial extensions of sloping terrain with various configurations.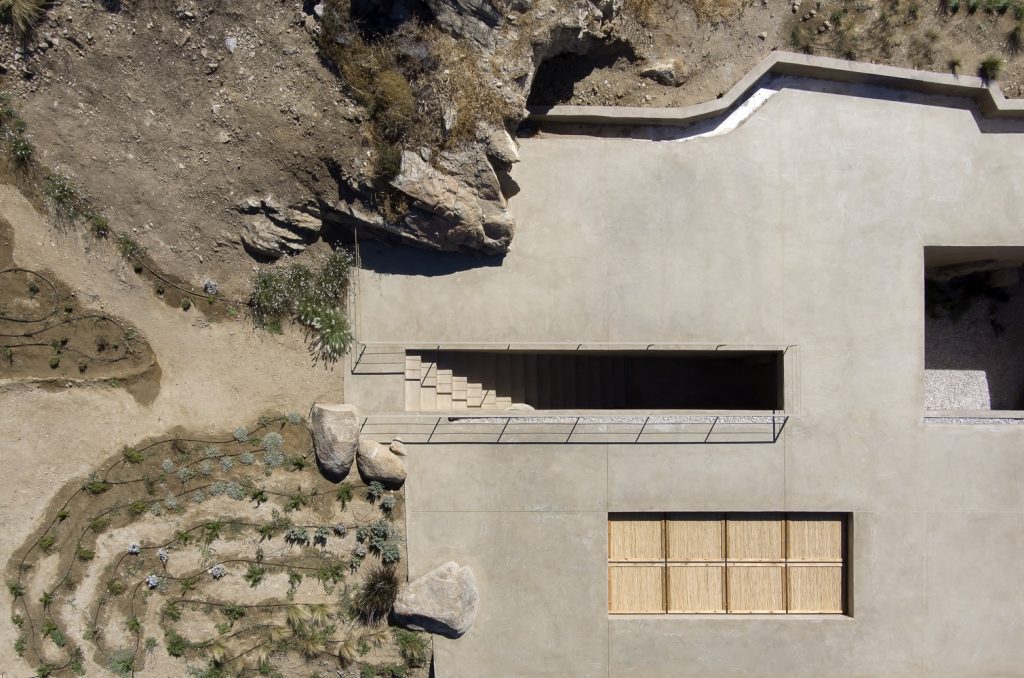 To access the lodgings, one must climb the linear staircases located on the roof. These staircases serve as the entrance to a subterranean dwelling, creating a "new ground" of habitation. Similar to the adits, which were the only source of light in the mines' dark galleries, the patios, stairs, and pools are formed by carving square and orthogonal masses from the planes.
The intention to recreate a residential scenario below the ground surface formed the basic idea of ​​the design. The architects, who designed two asymmetrical lines oriented towards the landscape by taking advantage of the land's natural slope, defined two flat platforms. Each accommodation unit is positioned with a slight turn to provide privacy and variable sea views.
The only light source in the dark galleries of the mines, the Latin aditus, was created by constructing courtyards, stairs, and pools, square and orthogonal masses from planes, similar to the galleries from the entrance. Homa – Greek χώµα, earth: earth pigment in plaster, furniture made of white polished concrete, wood, and natural rocks framing the structure emphasize the monolithic nature of a composition derived from the sculptural treatment of the structure.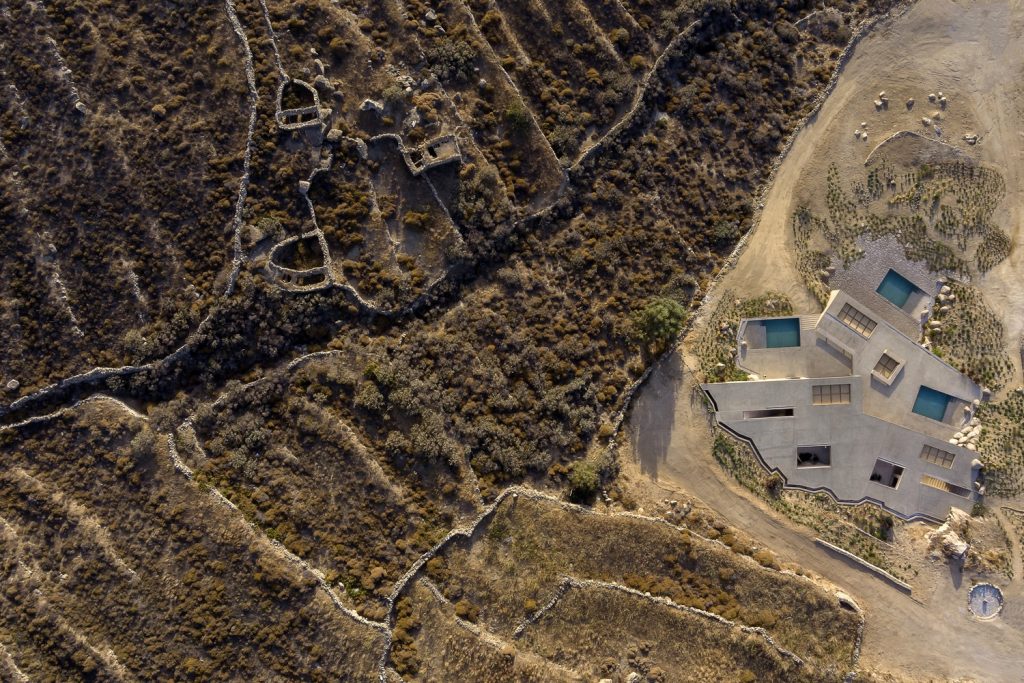 Project Info
Architects: MOLD Architects
Area: 200 sqm
Year: 2022
Manufacturers: BOROVAS, Crystal Pools, IFI Group, KIPEUSIS, KRAAL LIGHTING, STONECRETE, VIEKKO FRAMES
Structural Design: Technodynamics
MEP Design: Agapakisconsultants
Lighting Design: IFI Group
Design Team: Iliana Kerestetzi, Konstantinos Vlachoulis, Maria Vretou
Country: Greece
Photographs: Panagiotis Voumvakis