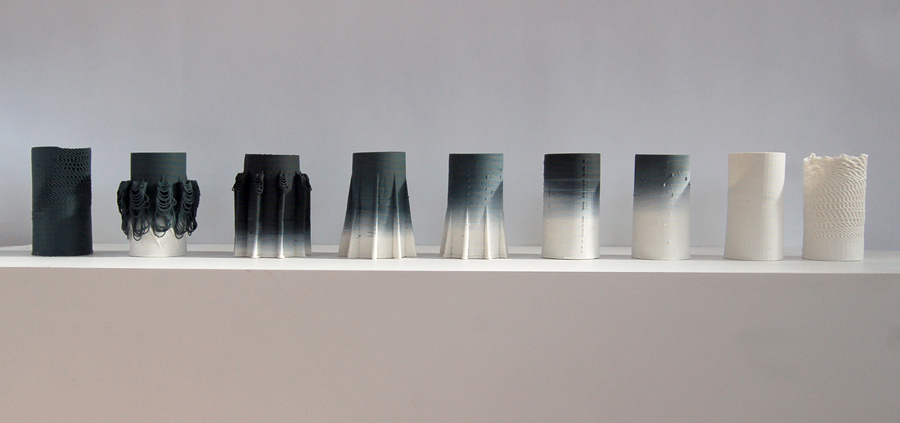 The Elaboration engages Alterfact's fundamental research into the polarity of modern 3D printing ceramics with the history of ceramic handicrafts.
Reflecting upon ceramic art, one can imagine imperfect finishes, handmade unique designs, and rough polishes but the ceramic art of Alterfact Studio does not fit into this image. At a time when ceramicists and, by extension, worldwide homewares companies appear keen on reflecting on the beauty of imperfection and evoking the Zen Buddhist concept of wabi-sabi in their quest for irregularity and real beauty, Alterfact's work is totally surprising and breaks the stereotypes.
Alterfact is the brainchild of Ben Landau and Lucille Sciallano. In 2011, they became friends while attending the Design Academy Eindhoven in the Netherlands, and three years later they moved to Melbourne and opened their studio.
Together, they created their first ceramic 3D printer from scratch using parts sourced from the Internet. They have since built a second printer; a third, which is much larger, that will allow them to print ceramics that are much larger than those they are currently able to produce in batches for both retail and exhibition purposes. Although the hands-off attitude implied by the work generated using comparatively recent technologies, Alterfact's design and manufacturing procedures retain a tangible DIY spirit.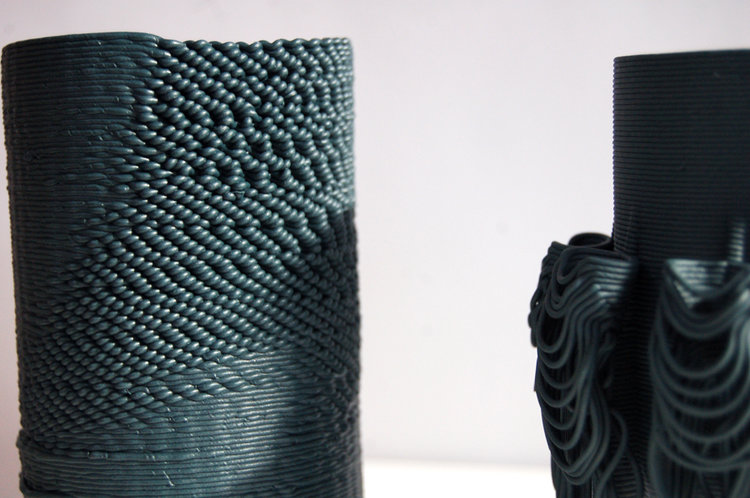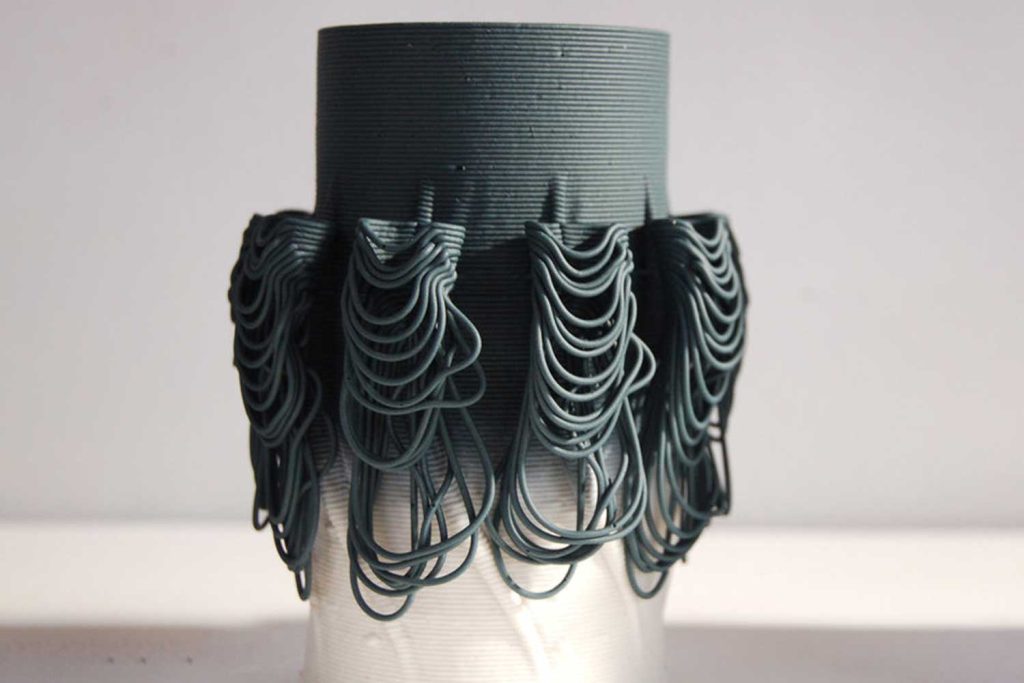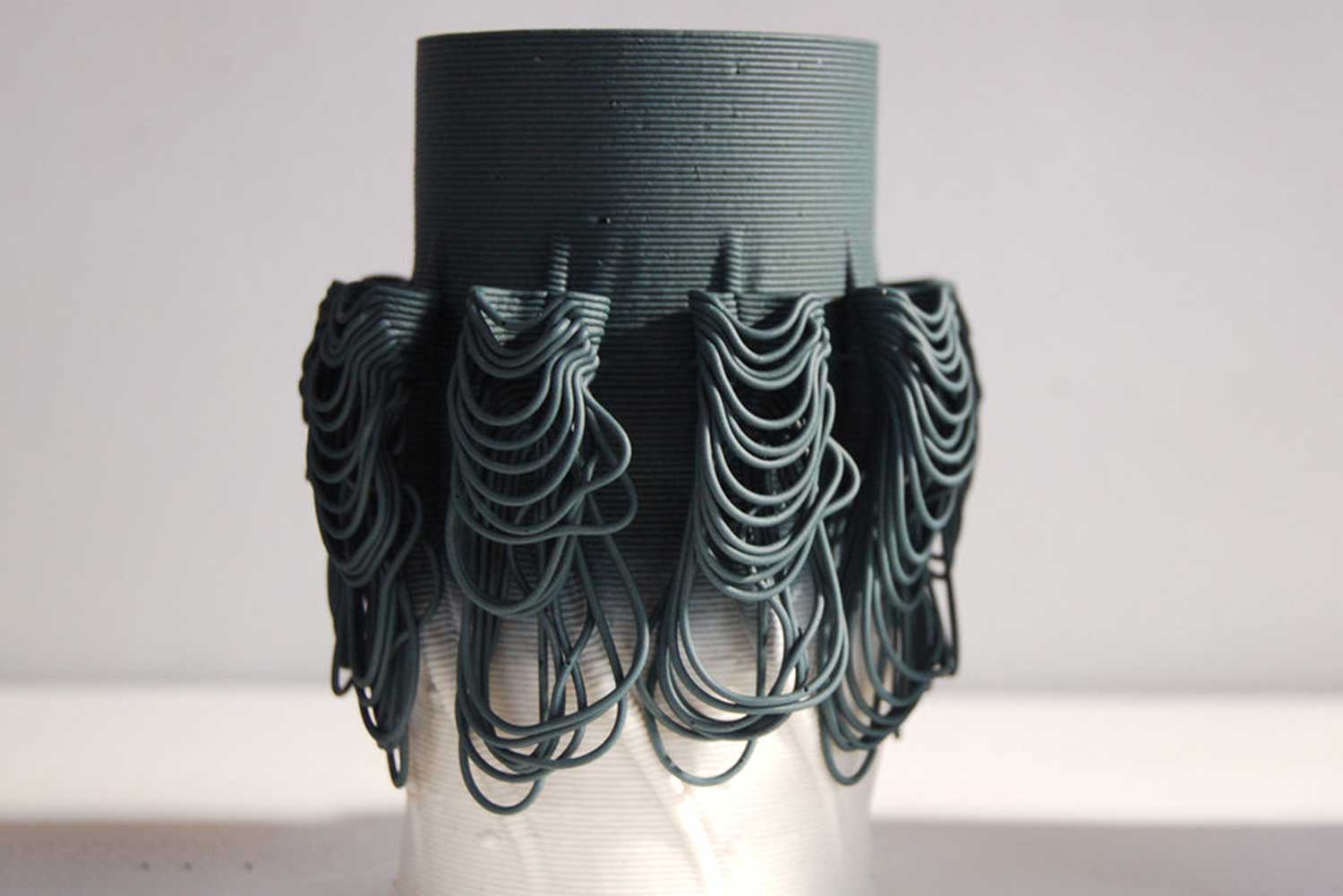 Their work has a sense of contemporaneity that transcends the gap between functional objects and art. In its shift from the almost idealized concern with what appears to be painfully handcrafted, there's a refreshing and current appeal to these pieces fashioned from both hands and machines in combination – the finished item straddling multiple worlds at once.
Beginning with a plain white tube, all things evolve and transform, demonstrating the printer's potential and the beauty of clay. The Elaboration is a collection of vessels that show how specific components can hint at faultless manufactured products or the minor quirks of handmade. The cylinders' homogeneity both contradicts and emphasizes the artists' and material's individual and organic contributions.
The elaboration is presented in a linear series, with the objects becoming much more complex as they proceed.
The woven vessel, the simplest and most organic-looking of the items, serves as a perfect end to the journey. Although all the other designs were digitally produced, the woven design is the outcome of a design flaw. The Elaboration interrogates conceptions of authorship and the intersection of technology and craft, moving fluidly from exquisite details gained by chance to the beauty of the industrially refined, and then back to chance.