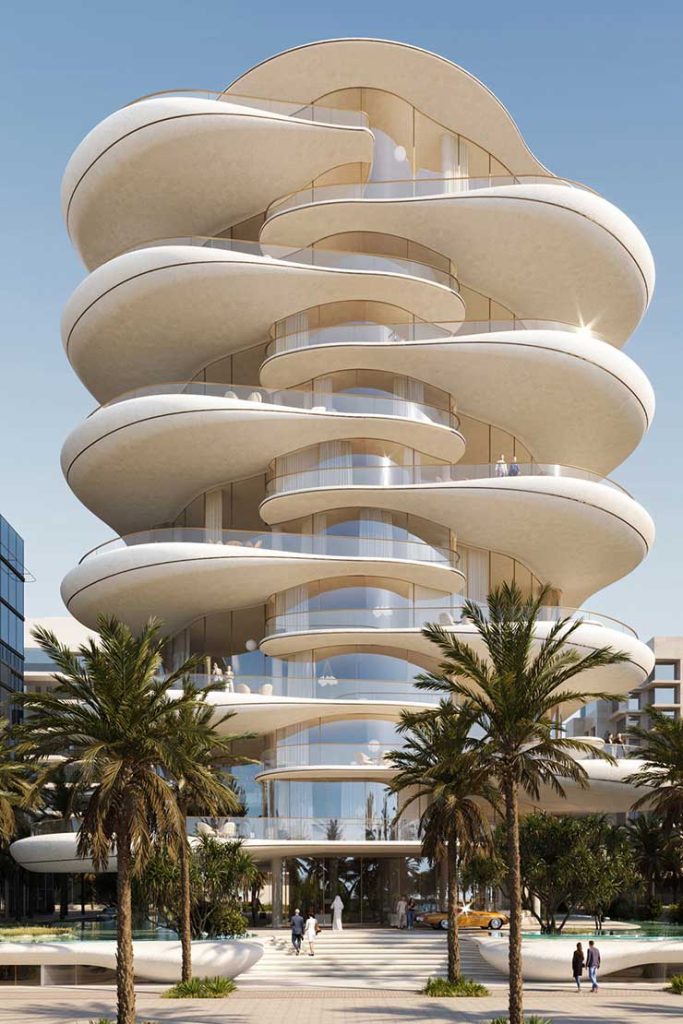 Foster+Partners has revealed designs for the Palm Flower on November 2022. The 11-floor tower with 9 units project is located on Palm Jumeirah island in Dubai, United Arab Emirates.
"The Palm Flower provides direct access to Dubai's best beachfront venues and offers spectacular views of the coastline. The building takes the form of a blossoming palm flower. The rounded slab edges of the cantilevering balconies resemble layers of overlapping white petals. We are delighted to be working closely with AlphaGo Properties to realize this unique project." said Gerard Evenden, Head of Studio, Foster + Partners.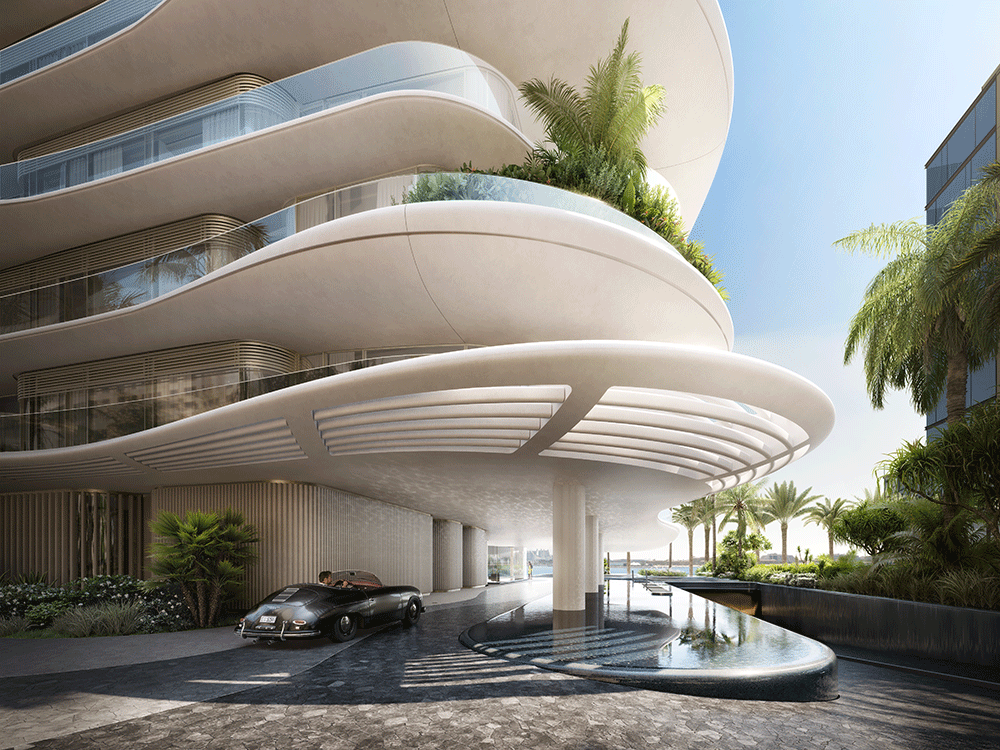 The raised drop-off at the front of the building provides residents with access to the double-height lobby. This gives the impression of arriving and allows for unbroken views of the lake. Residents are transported directly from the foyer to their flats, which span the whole floorplate, using private lifts.
The large living areas are set against a sea and sky backdrop. As people enter their homes, the interior design fluidly shifts from dark to light. The basement, corridors, and lifts use rich, dark colors and materials that contrast with the light-filled rooms at the points of the petals. The major living areas are double-height, with transparent facades that open to views of Dubai Bay from Palm Jumeirah.