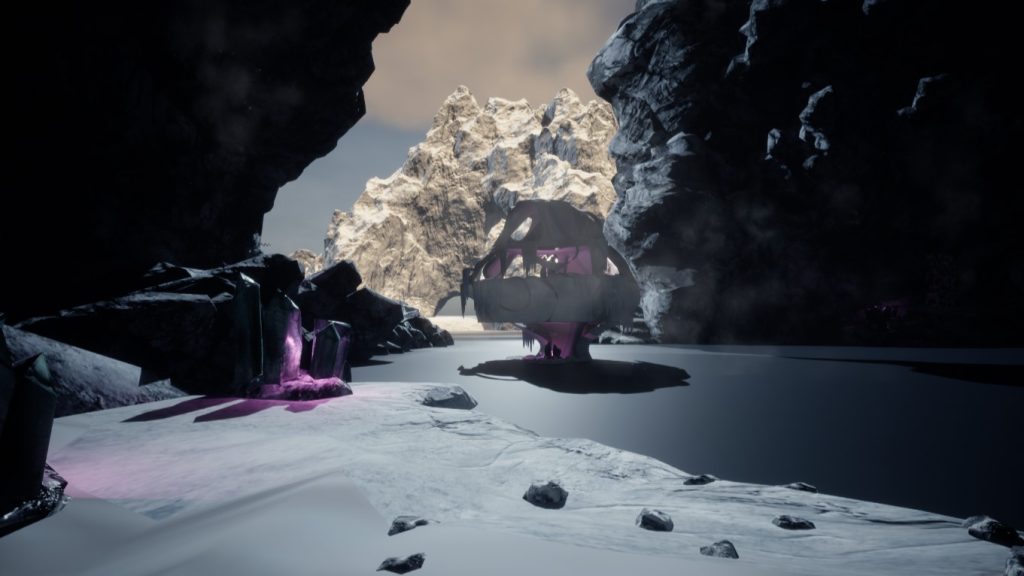 "Museum of Other Realities" was designed by Bensu Talay as part of PAACADEMY's "Reactive Miniverse" with Studio Friedenberg – Machmouchi. The Reactive Miniverse studio explored the fundamentals of architectural geometry and how it is implemented in geometries within a game engine to create interactive environments.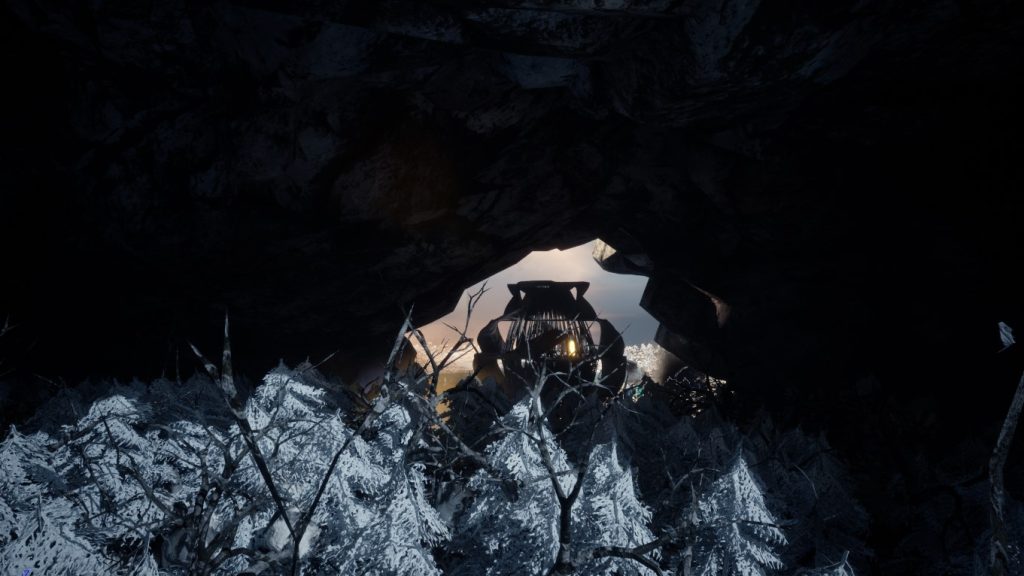 Bensu imagined a post-apocalyptic scenario where land is replaced with ice, the earth has frozen over, and the last surviving human tries to reach different zones to collect elements and find a livable environment.
Valerie, the last of us, born into a devastated civilization, was protected by her uncle until the world turned into a frozen waste. After the death of her uncle, Val hides in a cave for fourteen years. When the world turns silent, she gets out.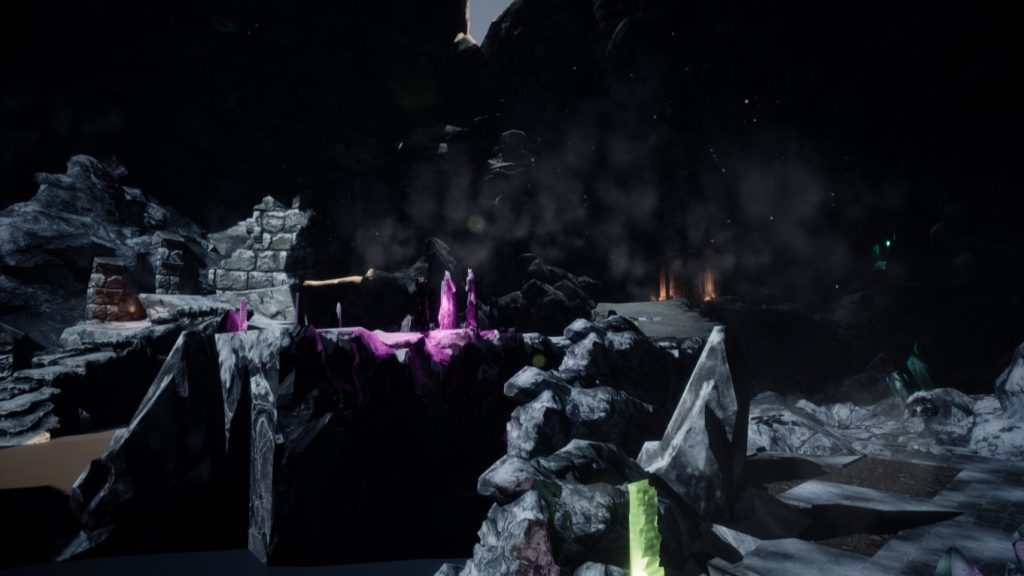 The icy ground has become unsafe to walk, but a few rocks hidden in the ruins of the human race allow her to migrate between different environments. After 14 years in the dark, Valerie finds a ruined museum where she recovers and finds hope. Digitals in museum walls represent several environments where she can teleport. Once she collects the required elements, a screen opens to communities in a warm zone.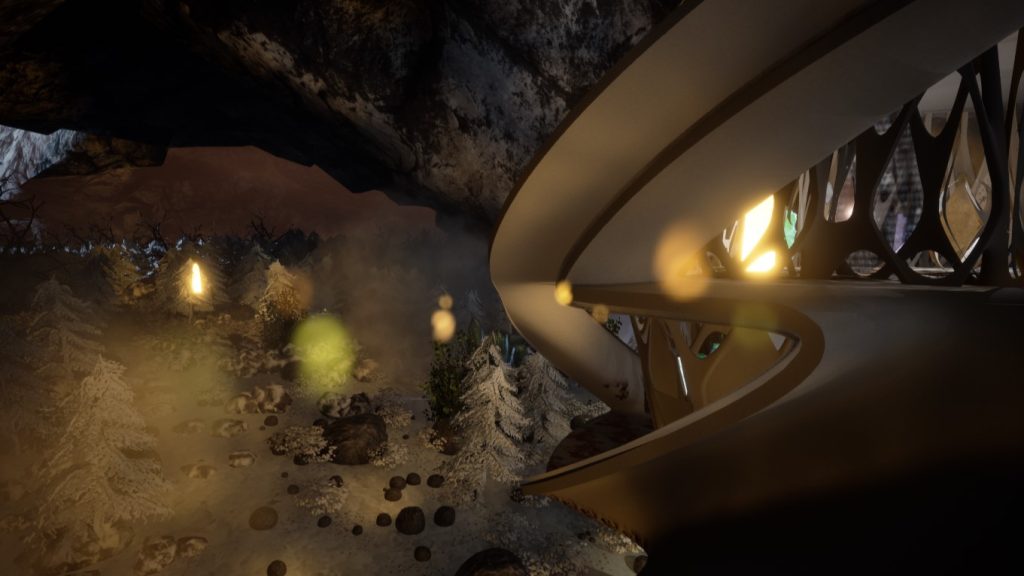 Concepts and Inspirations
"Horizon Forbidden West" and "The Last One of Us" inspired Bensu during the creation of the narration. A puzzle platform game, Portal 2, where the player, with the use of portals, solves puzzles, was highly inspiring in creating portal elements, post-apocalyptic ruin areas, and unexplored open-world locations. An art showcase in VR, "Museum of Other Realities," contains a collection of art and experimentation, allowing players to step into a painting and float through abstract worlds, was the inspiring concept behind creating a museum with glowing teleport screens and holograms in arctic ruins.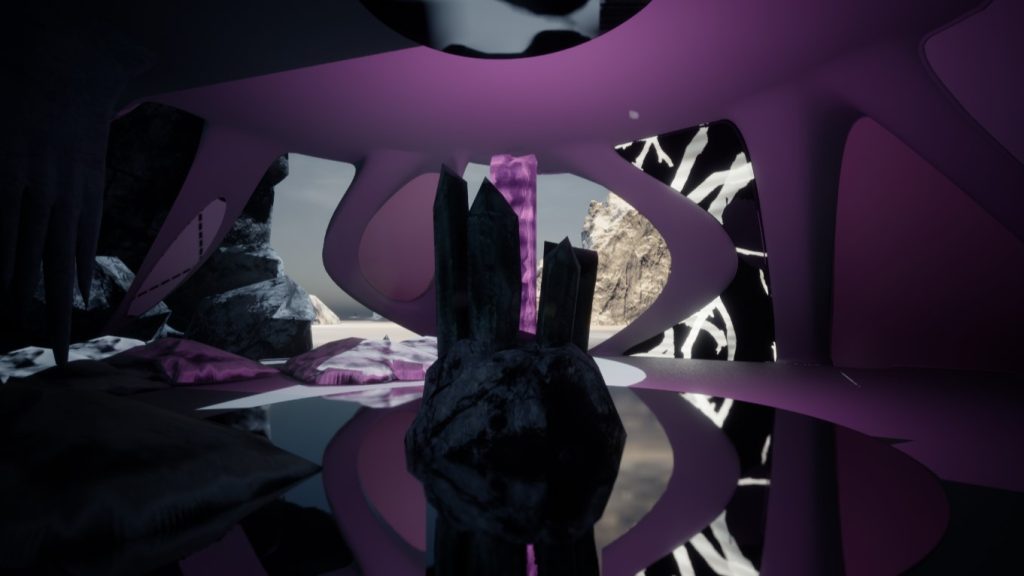 Design Process
After developing a strong narrative, Bensu selected precedents and created a study on circulatory spaces and points of interest. When the start and end point of the journey were defined, it was easier to produce a conceptual model including circulation areas and landmarks. According to the narrative, within the exploration of new elements, each image on the screen evolves into a space player that can teleport for new experiences.
In addition, several assets are hidden in outer space, waiting to be explored to allow the gamer to migrate between environments. So, Bensu focused on creating assets in different forms by responding to her story.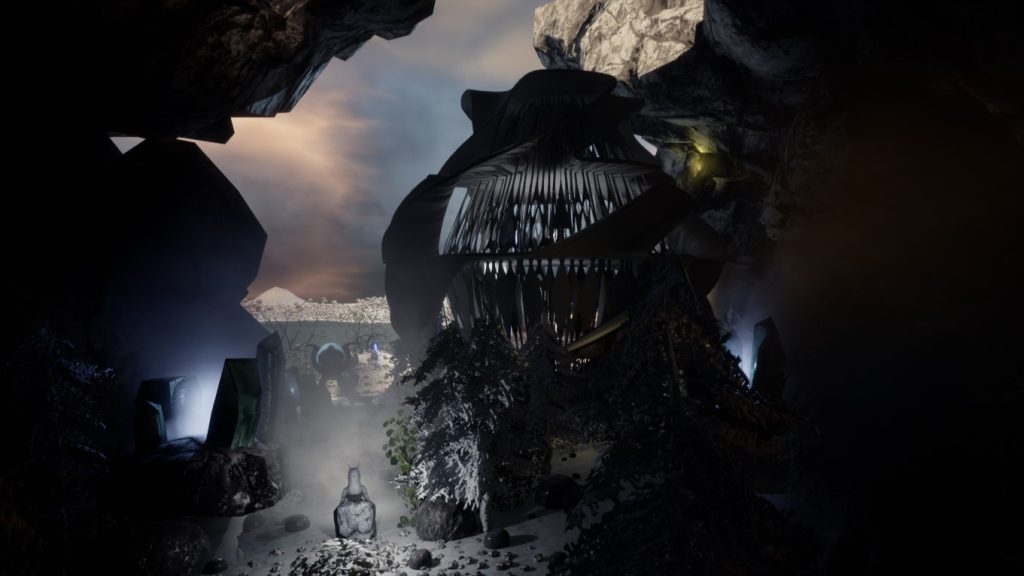 Software and Visualization
Rhinoceros and Grasshopper are used for modeling. To create organic shapes for circulation spaces, editable SubD geometries are created. Organic circulation spaces with complex conditions are produced and modified with smooth surfaces. Due to combining free-form accuracy, this modeling method of Rhino allowed quick editing of complex geometries.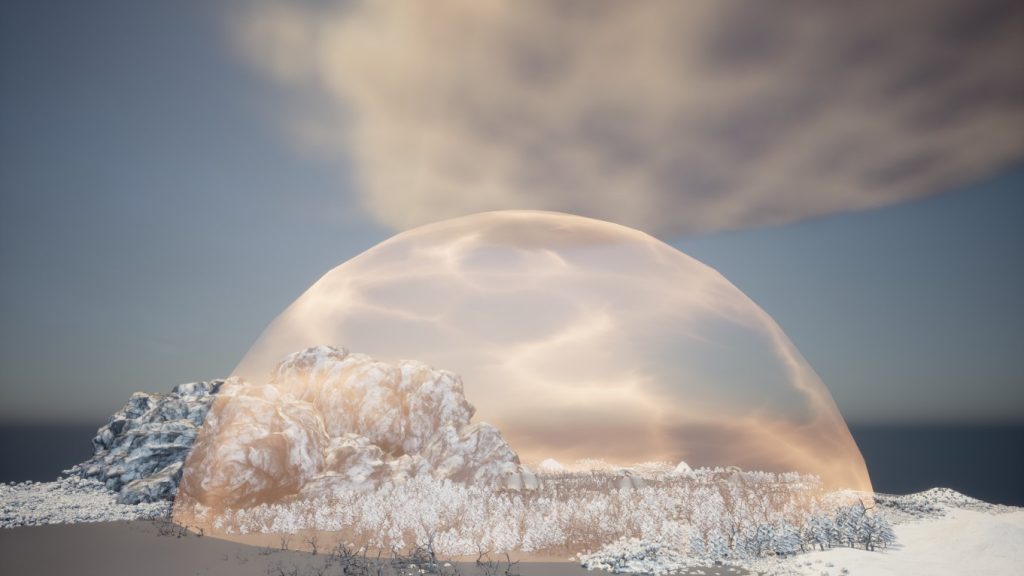 Interlocking shapes, parametric geometries, and repetitive surface patterns are created in Grasshopper. Irregular and regular patterns on surfaces of curvatures are designed by tessellating them to structured quad-like meshes.
When visualizing the Museum of Other Realities, Bensu used Unreal Engine. Its latest features of global illumination and reflection systems, expanded modeling toolset, and set of templates and workflows empowered her to create magnificent scenes.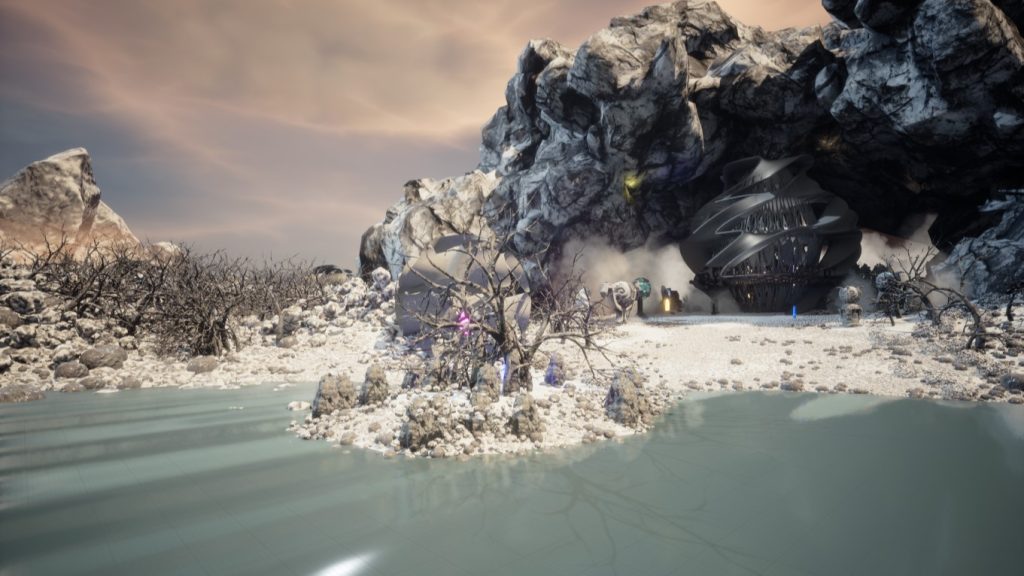 The surfaces of the objects are rendered in high quality, and I could get photorealistic renders that are pretty close to real-life objects. Unreal Engine offers a great selection of materials. In addition, it is possible to easily create parent materials through material instancing to make various different-looking child materials. Also, by adding parameter nodes, I could exactly result in the unique materials that she wants.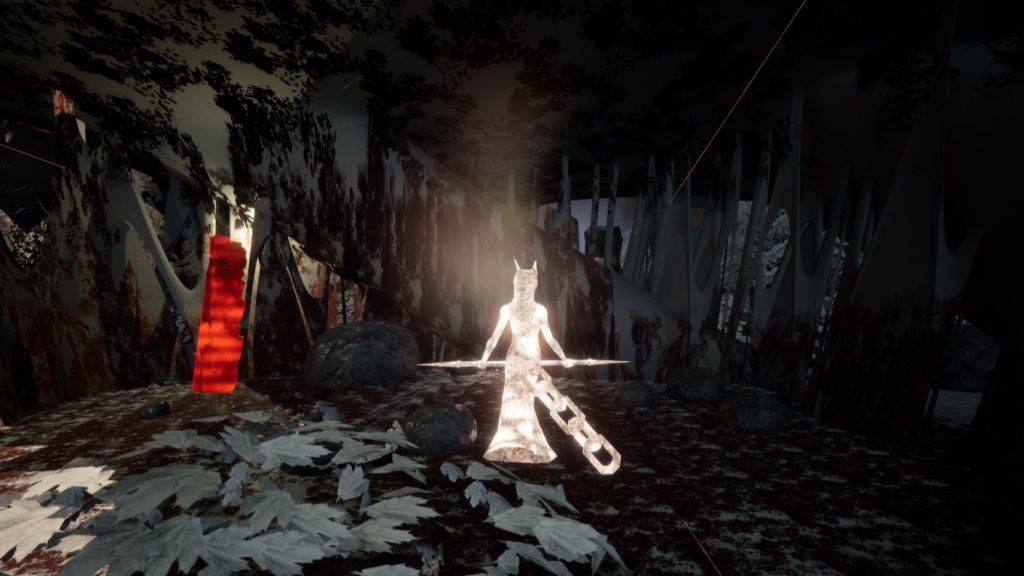 Besides Unreal Engine's hyper-realistic visualization features mentioned above, Bensu used Unreal Engine for its third-person player experience. In a third-person game, the player sees the game world from a camera that's located at a fixed distance behind and slightly above their character. So that, spaces can be experienced from the human eye level. This helped her a lot to experience several spaces and make changes fast in the size and location of the object and their materials.