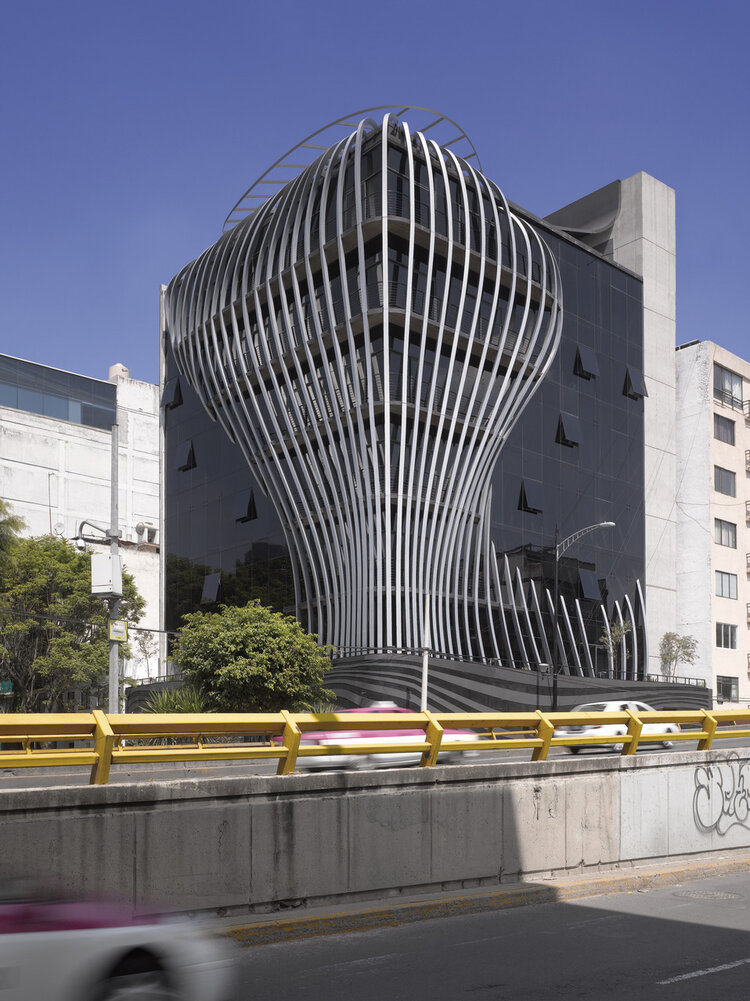 Threads is one of the first low-rise commercial office buildings being renovated in Mexico City's Cuauhtémoc district, close to the historic city center. Designed by Belzberg Architects in 2016.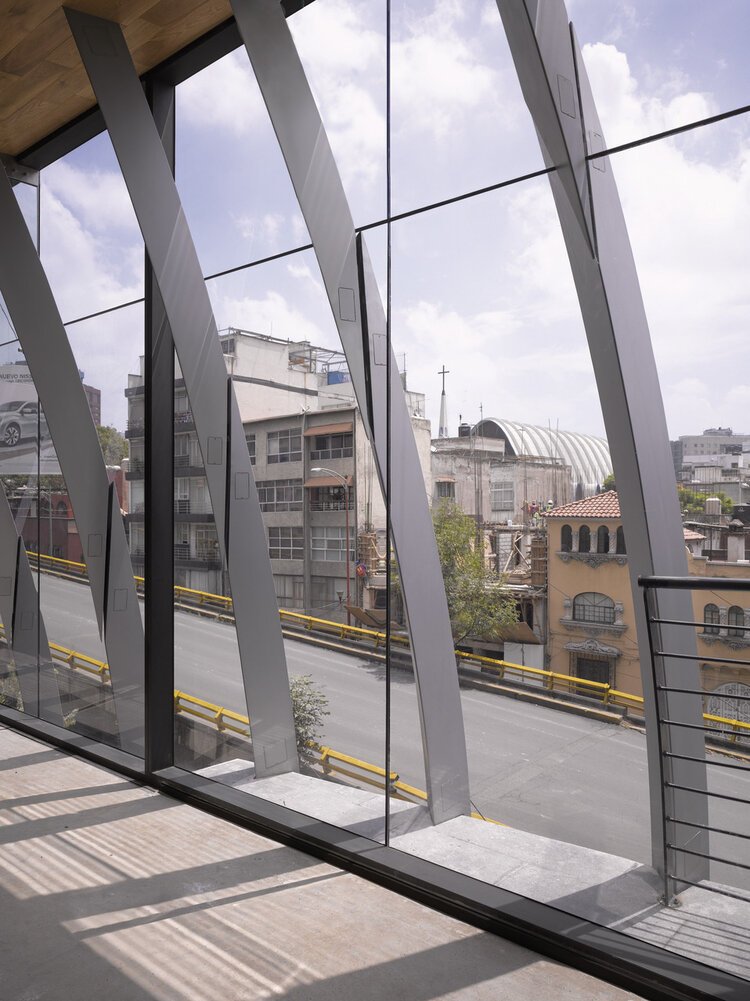 Threads' exterior appeal is intertwined with its unusual inner architecture. The concept creates a new architectural language with a multi-layered façade of glass and sinuous metal ribbons that is both progressive in its commercial purpose and attempts to engage the locals.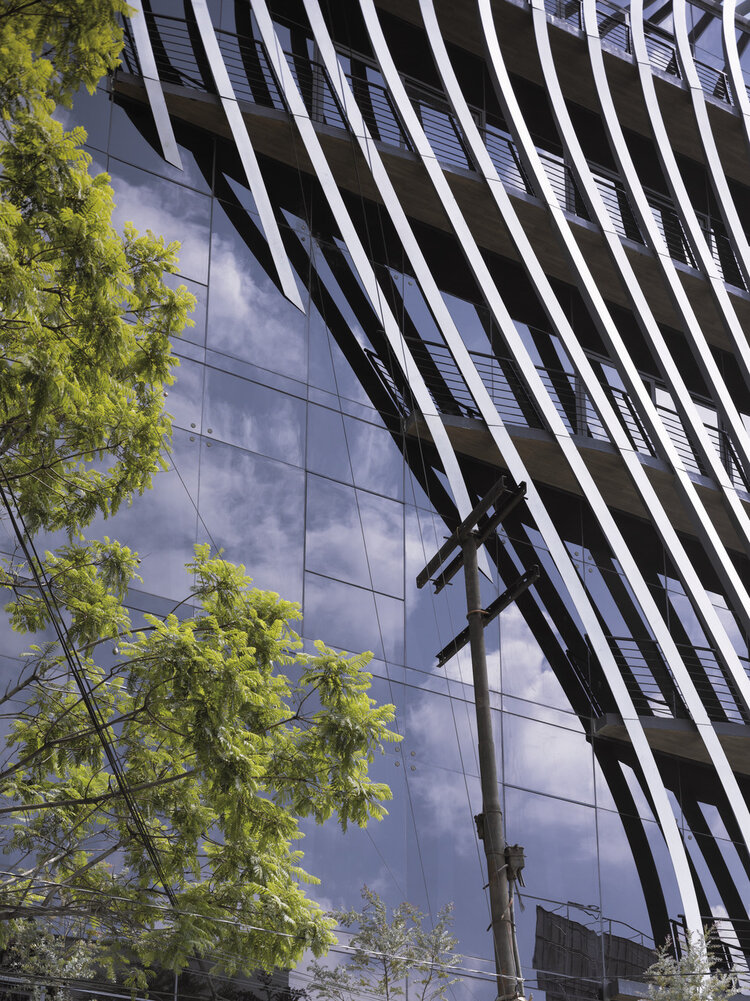 Threads separate themselves from the traditional office style by primarily putting the utility core on a single border of the building rather than in the middle. This optimizes the desirable site views while leaving approximately 405 sqm floor open to variable layouts for the six-story development's occupants. The building also has two levels of parking beneath the offices and an accessible roof deck.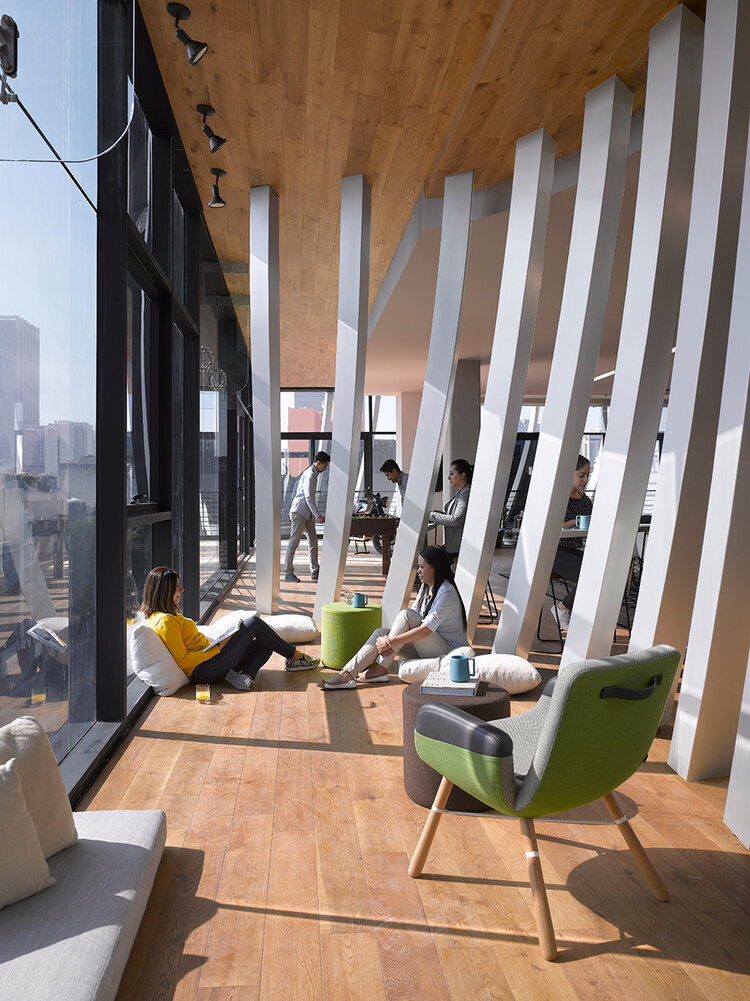 The most noticeable element of the structure is a sequence of triangular windows that optically penetrate the glass curtain wall. The weather-resistant fins form a porous membrane that encloses balconies on the exterior and creates informal shared areas along the internal perimeter.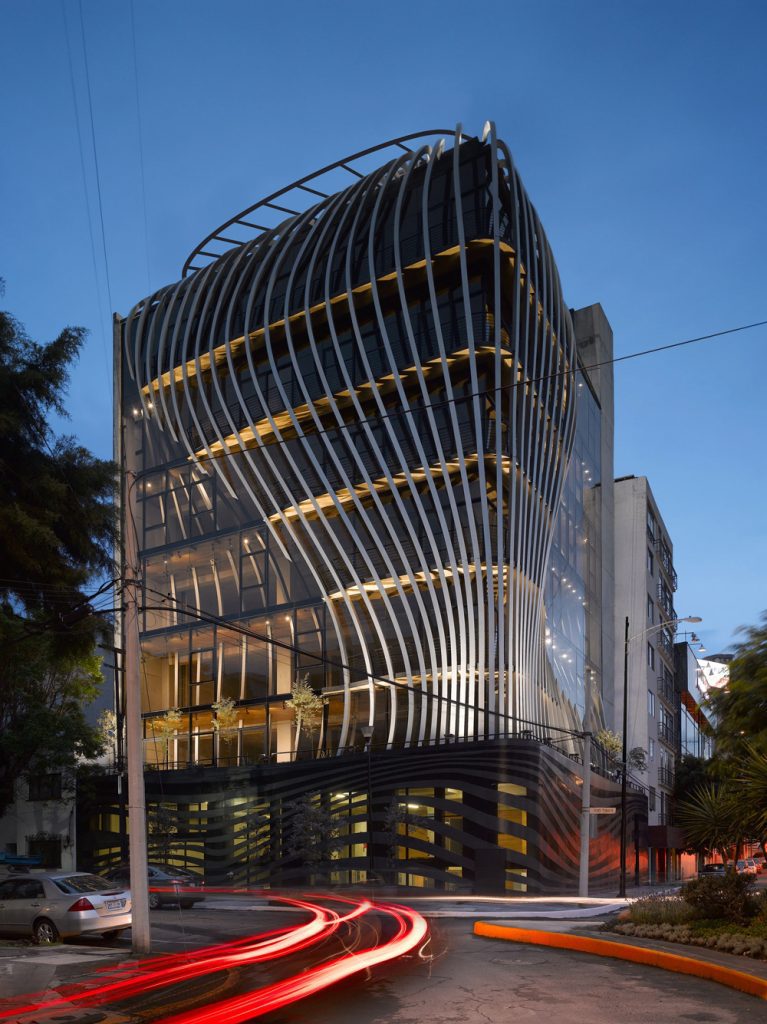 The glass on the building includes a low-E coating to prevent heat input and two layers of gray PVB from reducing glare and color shift. Operable windows are also deliberately placed on improving airflow on each story. This connection between the indoor experience and the building's visible presentation from the street promotes a favorable reciprocal interaction between the building and the community to which it belongs.
272 distinctively curved aluminum "fins" are affixed to the structure in total, producing a big focal point. These complicated structural parts were created via digital fabrication, which Belzberg Architects constantly supervised. According to Belzberg Architects, "This link between the internal and external experience of the building from the street fosters a positive reciprocal relationship between the building and the community to which it belongs."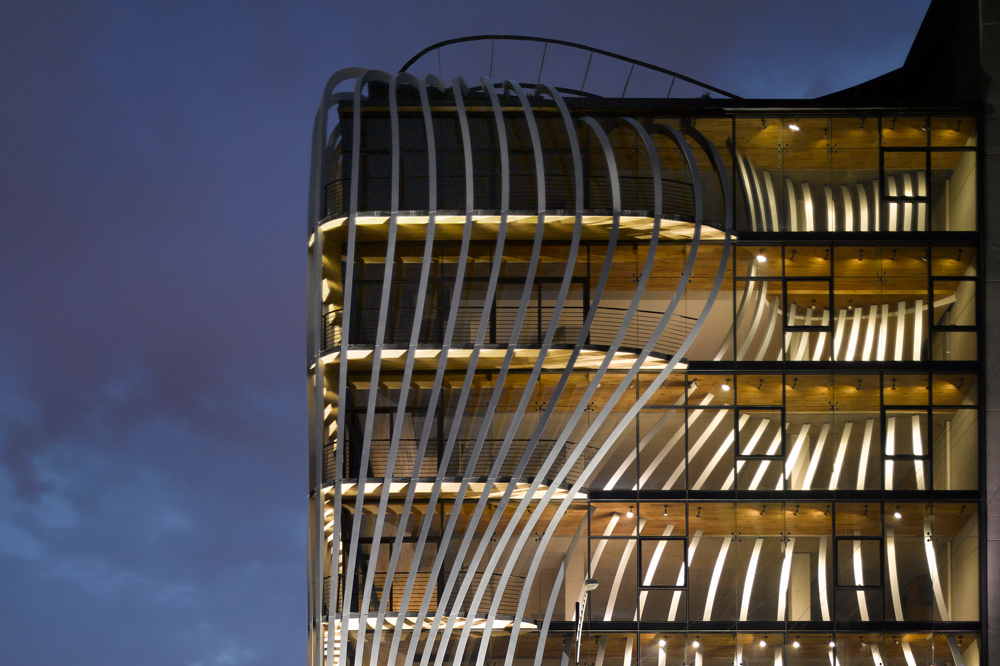 Project Info
Status: Completed 2016
Project Type: Low Rise Commercial Office
Size: 44,000sqft / 4,100sqm
Location: Mexico City, Mexico
Partner-in-Charge: Hagy Belzberg
Project Team: Brock DeSmit, Kristofer Leese, Cory Taylor, Ashley Coon, Elizabeth Lee, Annie Mak
Photo Credit: © Luis Gllardo/LGM Studio and © Roland Halbe