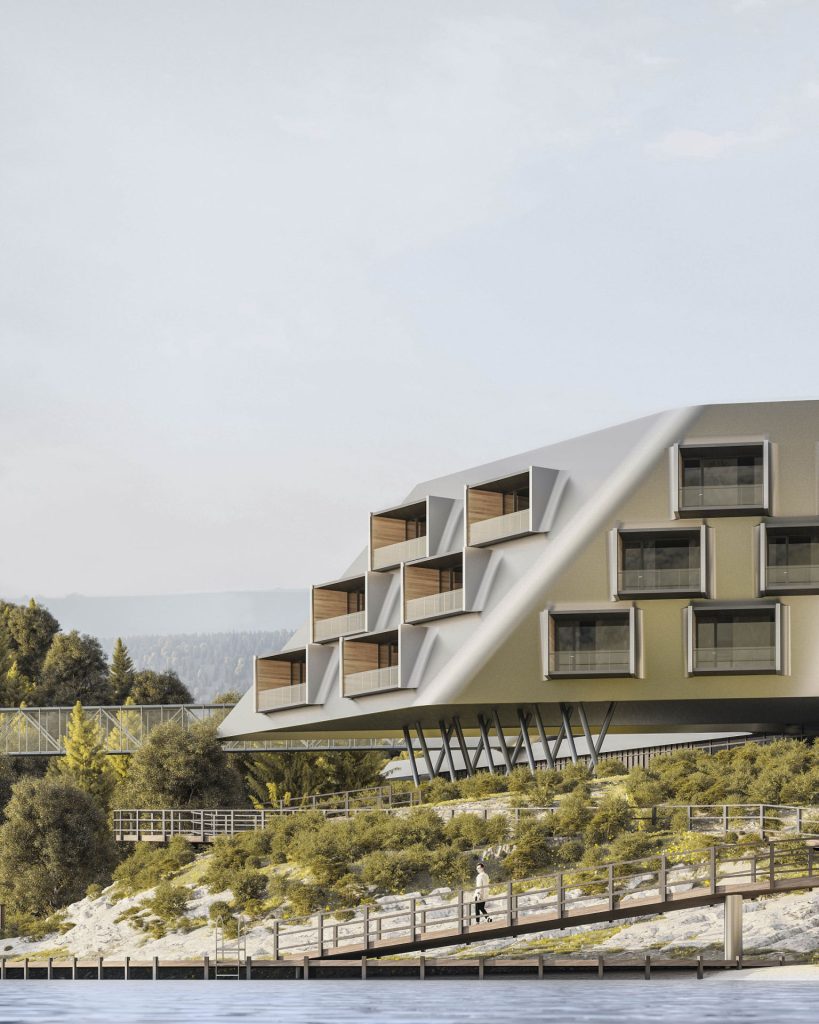 Shaori Resort is situated on the coast of Shaori Lake in Racha in Georgia. Shaori Lake is distant from the other settlements, the area is underdeveloped. The 10.000 sqm hotel project was designed by Tbilisi-based architectural design studio, STIPFOLD.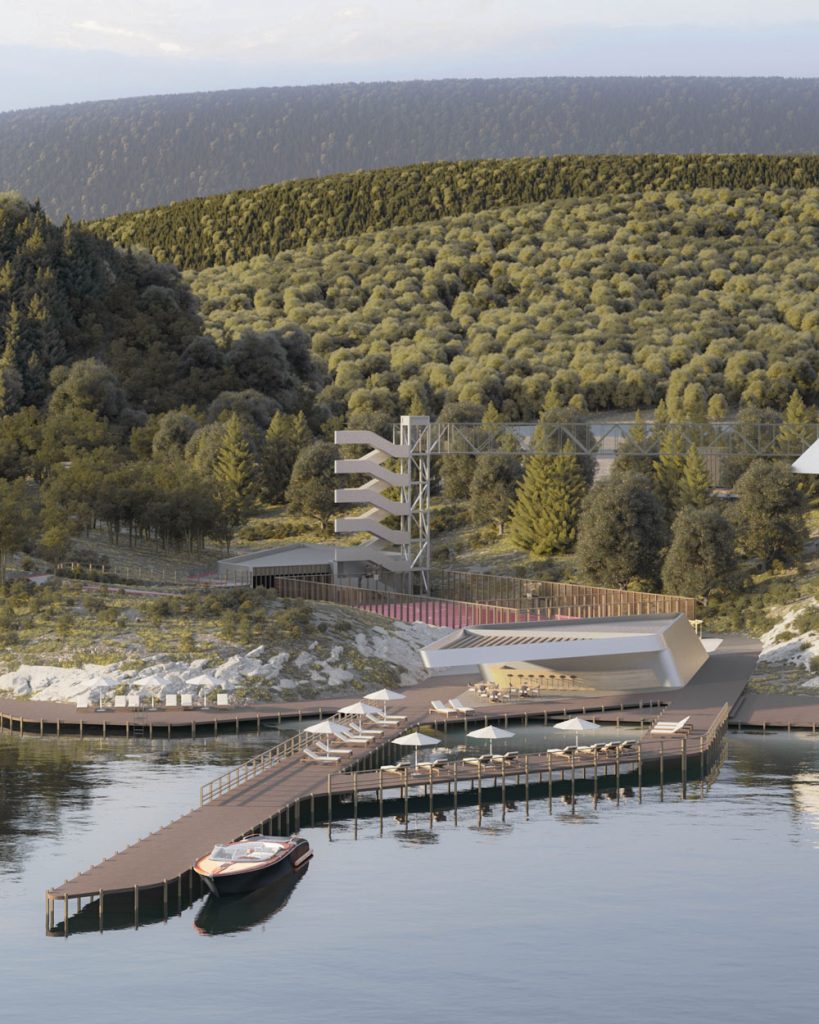 STIPFOLD, while developing the idea of this hotel project, started with a more opposite idea than the idea of bringing architecture and the environment together. The outer layer, made of stainless steel, acts as a separator between the building and its surroundings. Therefore, the design presents a clear boundary between human-made and nature.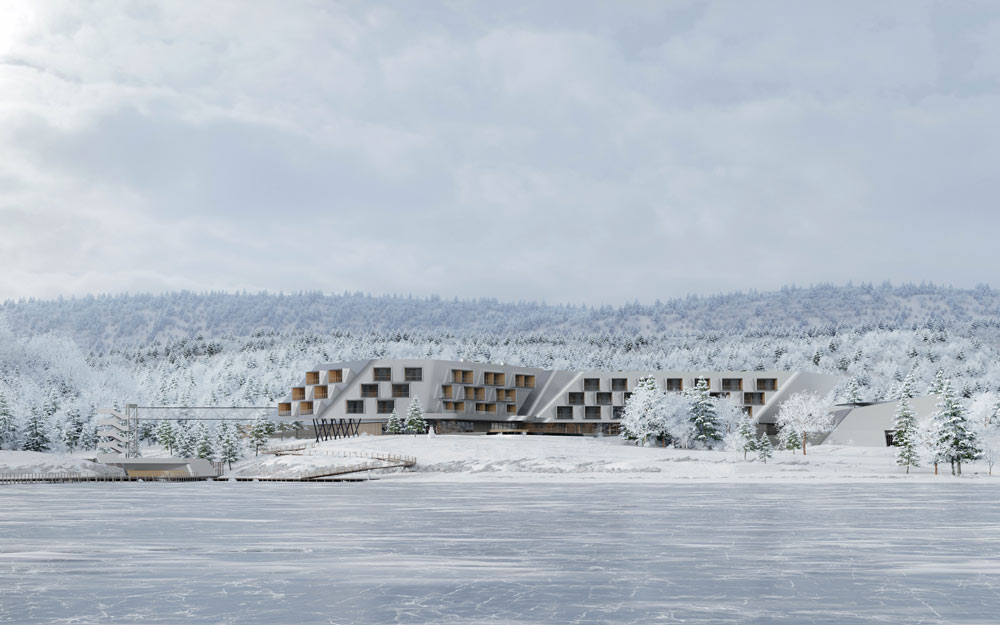 The facade slopes in different directions. It offers unique views depending on the angle of incidence of the light. The exterior of the Shaori Resort has a cold character. However, this is offset by the warm and cozy wooden interior. The balconies break through the building envelope and become a portal between two dimensions.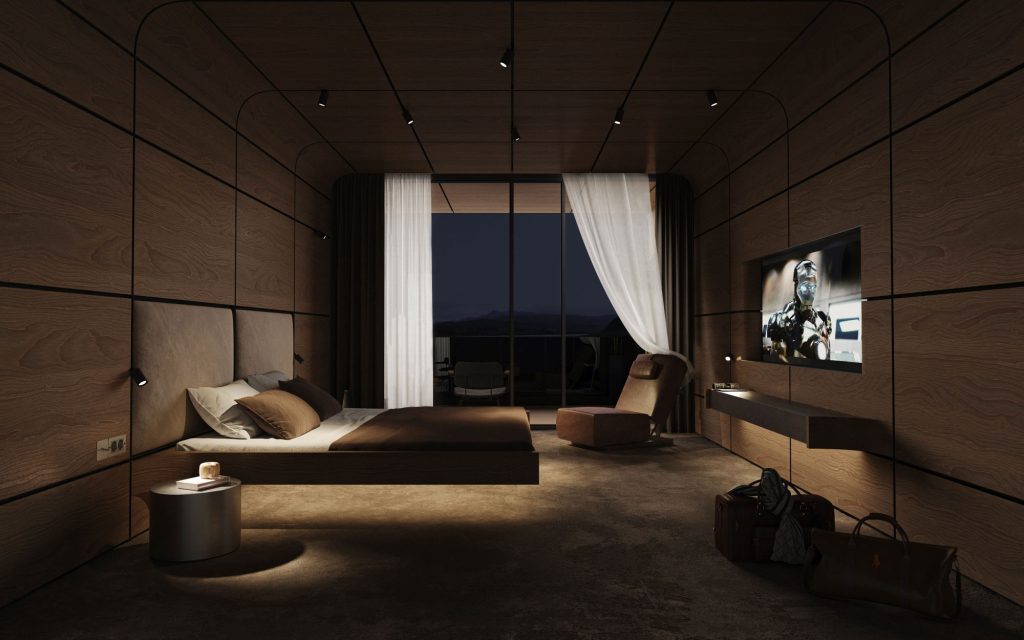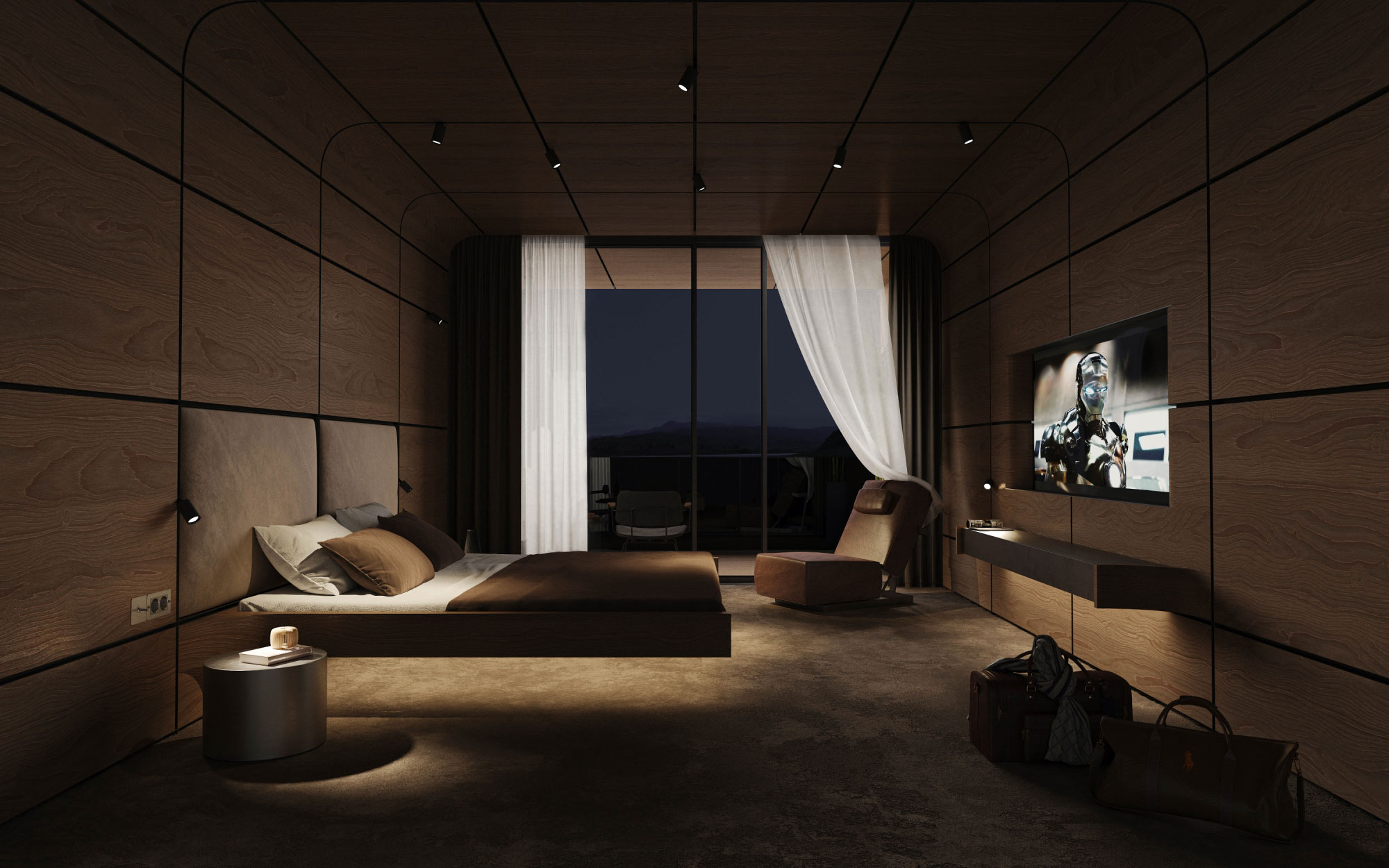 Project Info
Project Team: Beka Pkhakadze, George Bendelava, Giorgi Zakashvili, Magda Zandarashvili, Niko Malazonia, Archil Takalandze
Location: Shaori Lake / Georgia
Type: Hotel
Area: 10.000 sqm
Year: 2022
Status: Competition