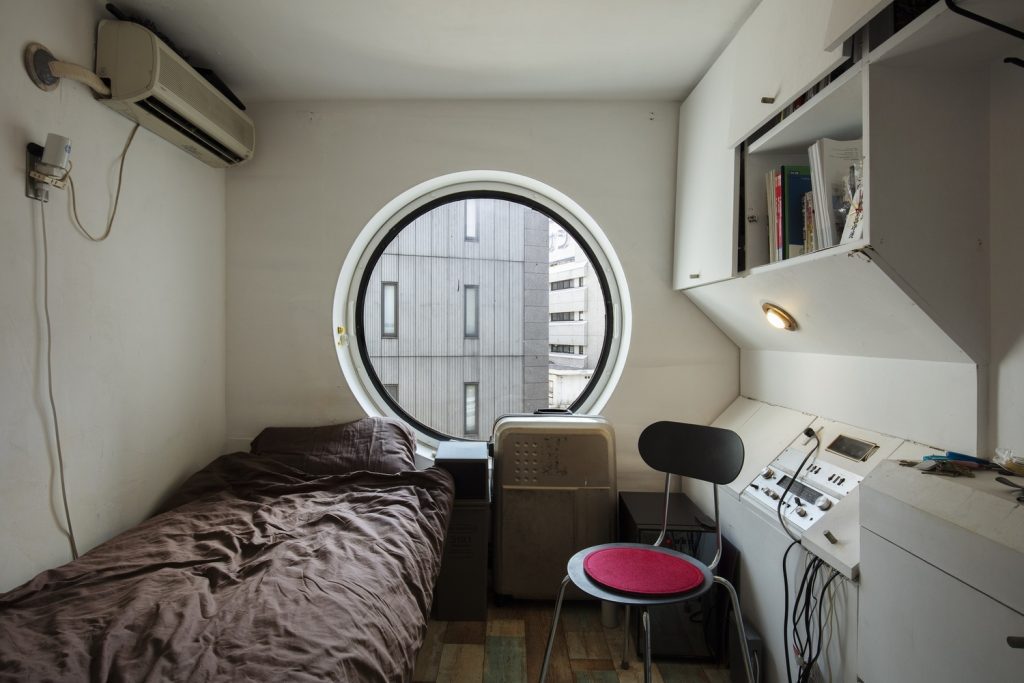 The Nakagin Capsule Tower is demolished and it was built in 1972 by Kisho Kurokawa, a Japanese architect who later went on to become famous for his work in Metabolism architecture. The tower was designed to be an inhabitable space where people could live, work and play all under one roof.
Before we get into the history of Metabolism, let's take a moment to discuss Kisho Kurokawa. He was born in Tokyo in 1932 and became one of Japan's most prolific architects and designers. In fact, he has been called "the father of Japanese modern architecture." He is best known for his floating cities built on platforms over water (like his famous Nakagin Capsule Tower).
Kurokawa won the Pritzker Prize—often called the "Nobel Prize" for architects—in 1990. He is considered one of the most important Japanese architects of the 20th century, along with Kenzo Tange and Tadao Ando.
Metabolism architecture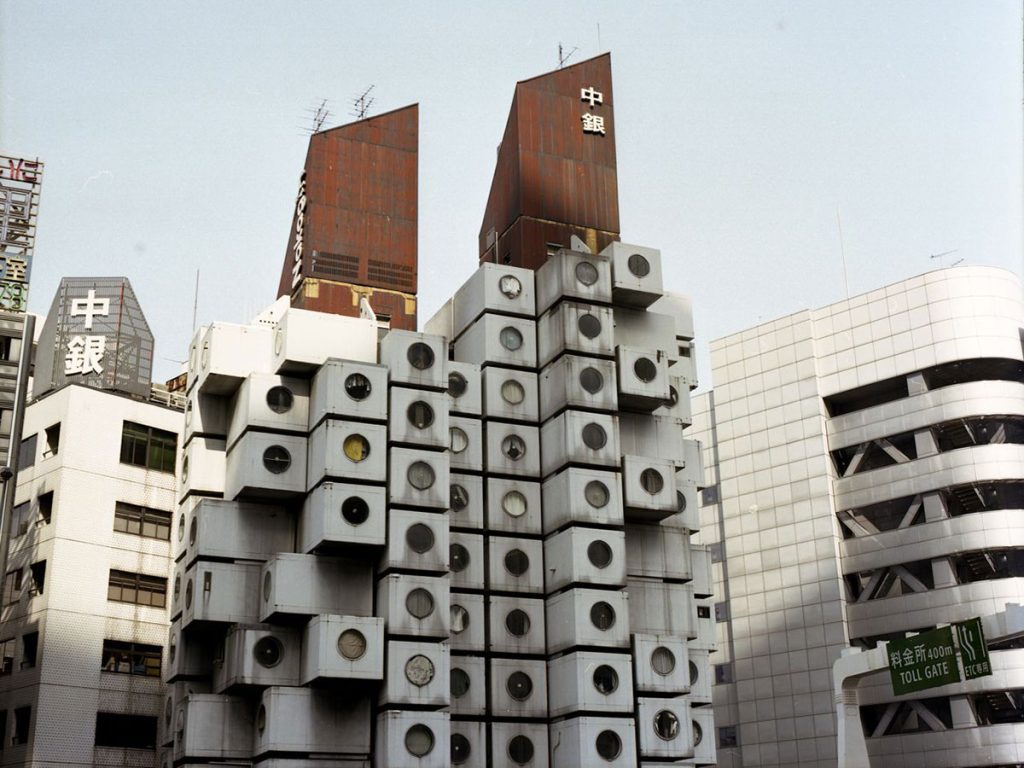 Metabolism was a post-war Japanese architectural movement that fused ideas about architectural megastructures with those of organic biological growth. The aim was to liberate architecture from its dependence on economic conditions and allow it to evolve organically without being restricted by commercial interests. During the CIAM meeting in 1959, it received its first international exposure, and its ideas were tentatively tested by students from Kenzo Tange's MIT studio. Four young architects formed the group – Kiyonori Kikutake, Kisho Kurokawa, Fumihiko Maki, and critic Noboru Kawazoe, all heavily influenced by their professor, the national superstar-architect, Kenzo Tange.
Nagakin Capsule Tower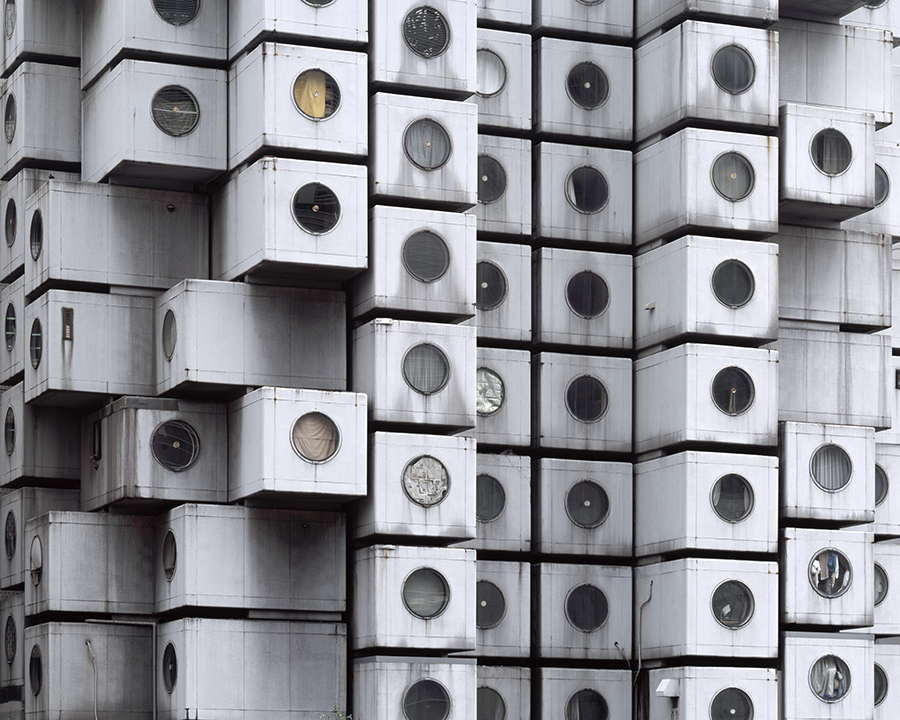 Nagakin Capsule Tower is a residential building that was built in 1972 in Japan. It was designed by Kisho Kurokawa and was meant to be a prototype for a new type of living space. The capsules were stacked vertically and separated with minimal walls, allowing inhabitants to see their neighbors throughout the structure. The tower had 60 capsules that could house up to 200 people at any one time, though only about 25 were occupied when it closed in 2016.
The pods themselves were small and compact, each measuring 4 meters wide by 3 meters high with no interior walls or ceilings on two sides so that they could be accessed from both inside and out via sliding doors at either end of the cabin's corridor. Each pod had its own kitchen, bathroom area (including shower), storage space under beds (for clothing or linens), and small bedroom area equipped with fold-up bed frames/mattresses made from metal springs wrapped around steel bars—the same design used in traditional Japanese futons—and external windows facing both eastward toward downtown Tokyo as well as southward toward Mount Fuji which rose high above nearby skyscrapers against clear blue skies during most days during summertime months; this last feature would often help residents feel less claustrophobic due to limited natural light sources within their tiny spaces.
Demolition of Nakagin Capsule Tower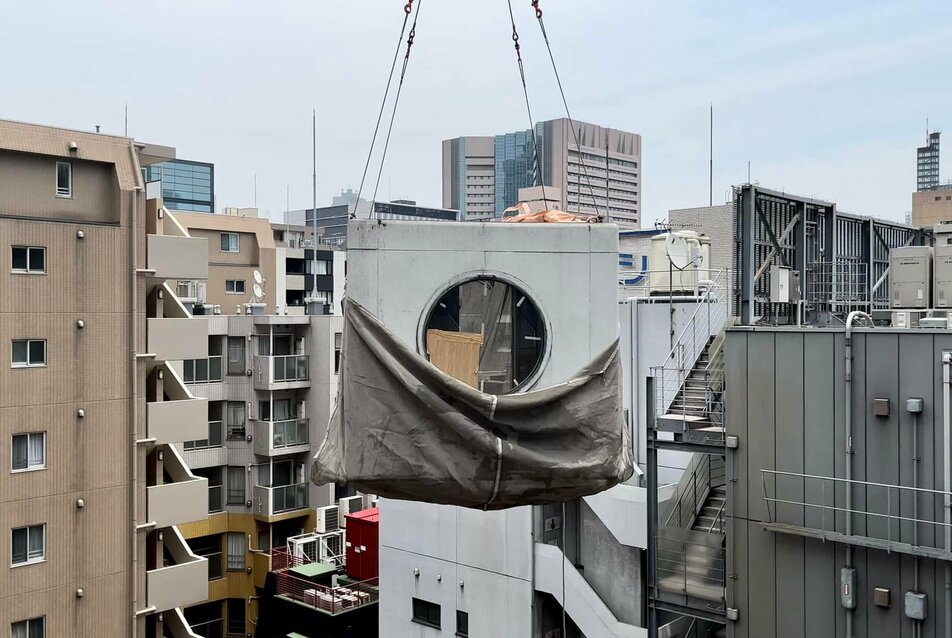 The building was one of the most significant examples of Metabolist architecture in Japan. It was also the subject of a documentary by director Rima Yamazaki called "Nakagin Capsule Tower: Japanese Metabolist Landmark on the Edge of Destruction" in 2010.
The tower was built as part of an urban redevelopment project that sought to create an entirely self-sufficient community on Tokyo Bay's waterfront where each resident would live in their own capsule at least 10 meters above ground level. Unfortunately for Kurokawa and his team, this dream turned out to be much more difficult than they could ever imagine.
Nagakin Capsule Tower was one of the most important buildings in Japanese architecture, but it has also been one of the most controversial. Its demolition is a tragic loss for Japanese culture and society, but it is also an opportunity to rethink what we mean by "architecture" and how we can use this material to create better and more sustainable homes.
"There is sadness, but I'm looking forward to seeing how the removed capsules will be reused," said Tatsuyuki Maeda, who owned more than 10 capsules in the complex. So, the good news for, Nagakin Tower's fans, fourteen of the capsules are being fully restored, destined for museums and commercial spaces.