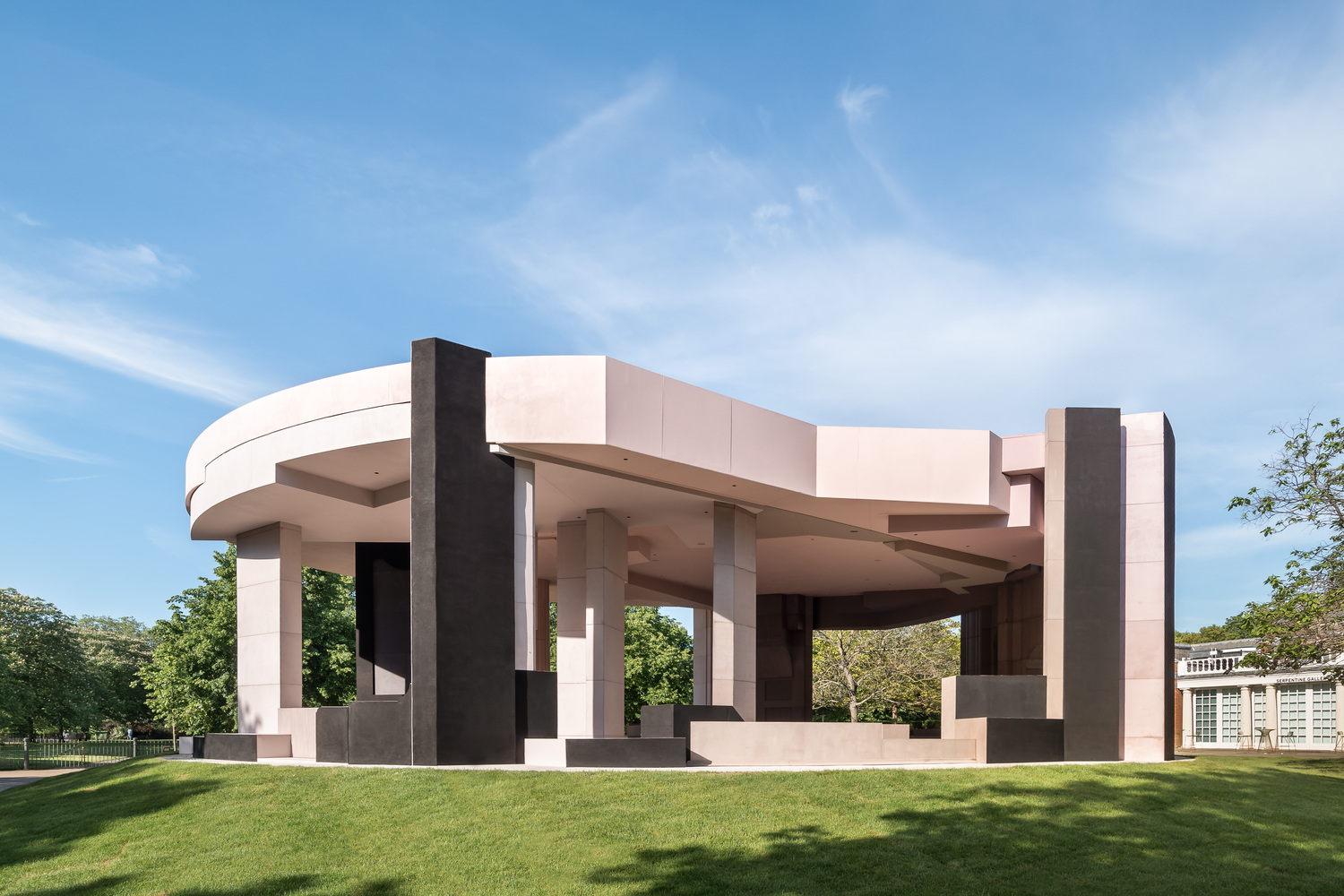 An array of cubic forms, circular striations, angled triads, fluted chisel and monochromatic shades decor the 20th Serpentine Pavilion, designed by Johannesburg-based practice Counterspace. The pavilion has opened to visitors after a year of postponement due to the global pandemic. The founder and principal architect Sumayya Vally and her vibrant team have manifested a novel expression to the Serpentine pavilion format, hailing inspiration from the past to striking views and framing the context through its slices across the Kensington Gardens.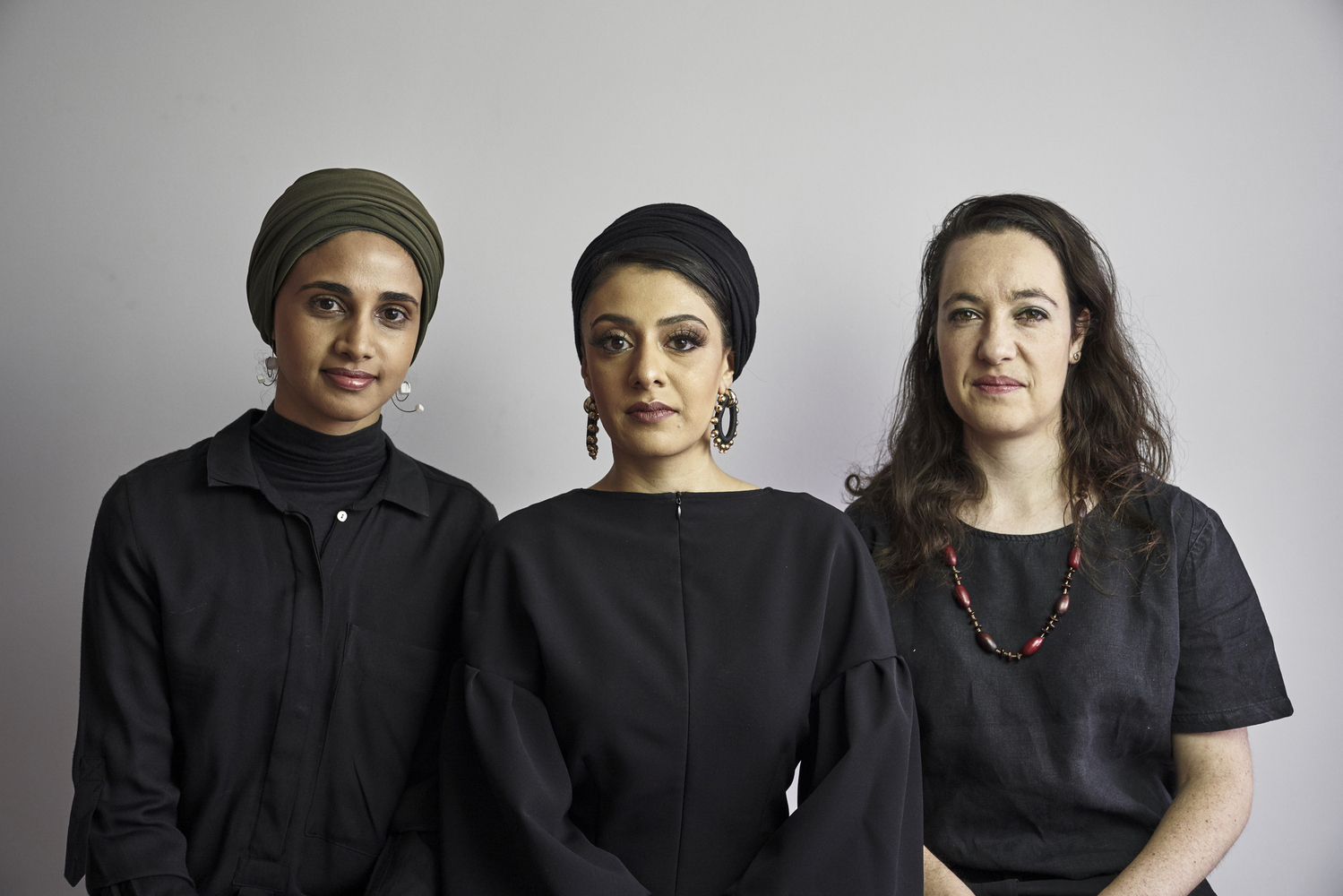 Vally, a TIME100 Next List honoree, is the youngest architect to be commissioned for this internationally renowned architecture program. This year's intervention is "based on past and present places of meeting, organizing and belonging across London" said Goldman Sachs.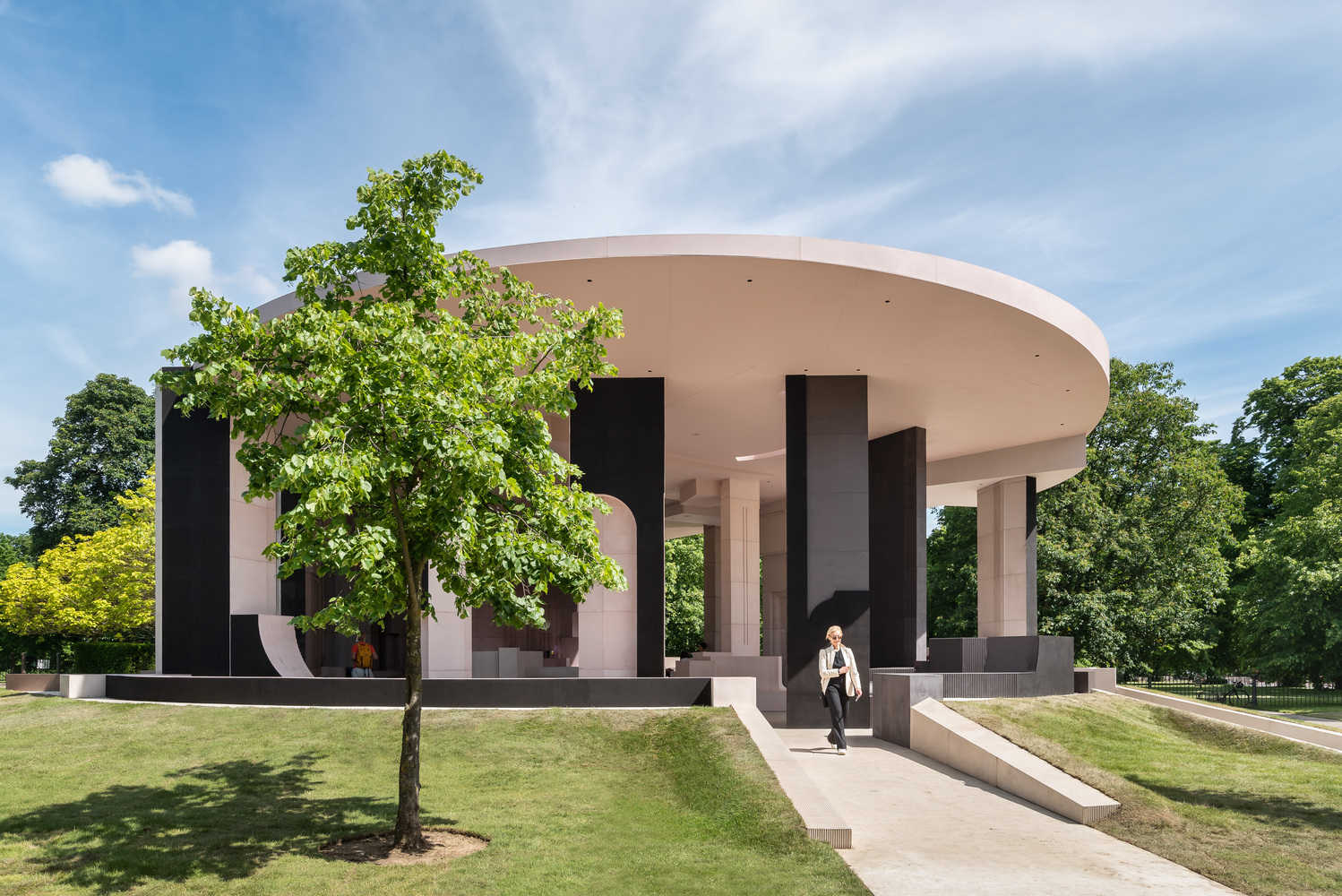 The design entails an abstract, superimposed, and spliced framework of architectural elements, as they vary on an intimate scale. In addition, a special-commissioned sound program for the Pavilion, Listening to the City, will feature artists including Ain Bailey and Jay Barnard, mingling with visitors to the stories and sounds of lost spaces across London.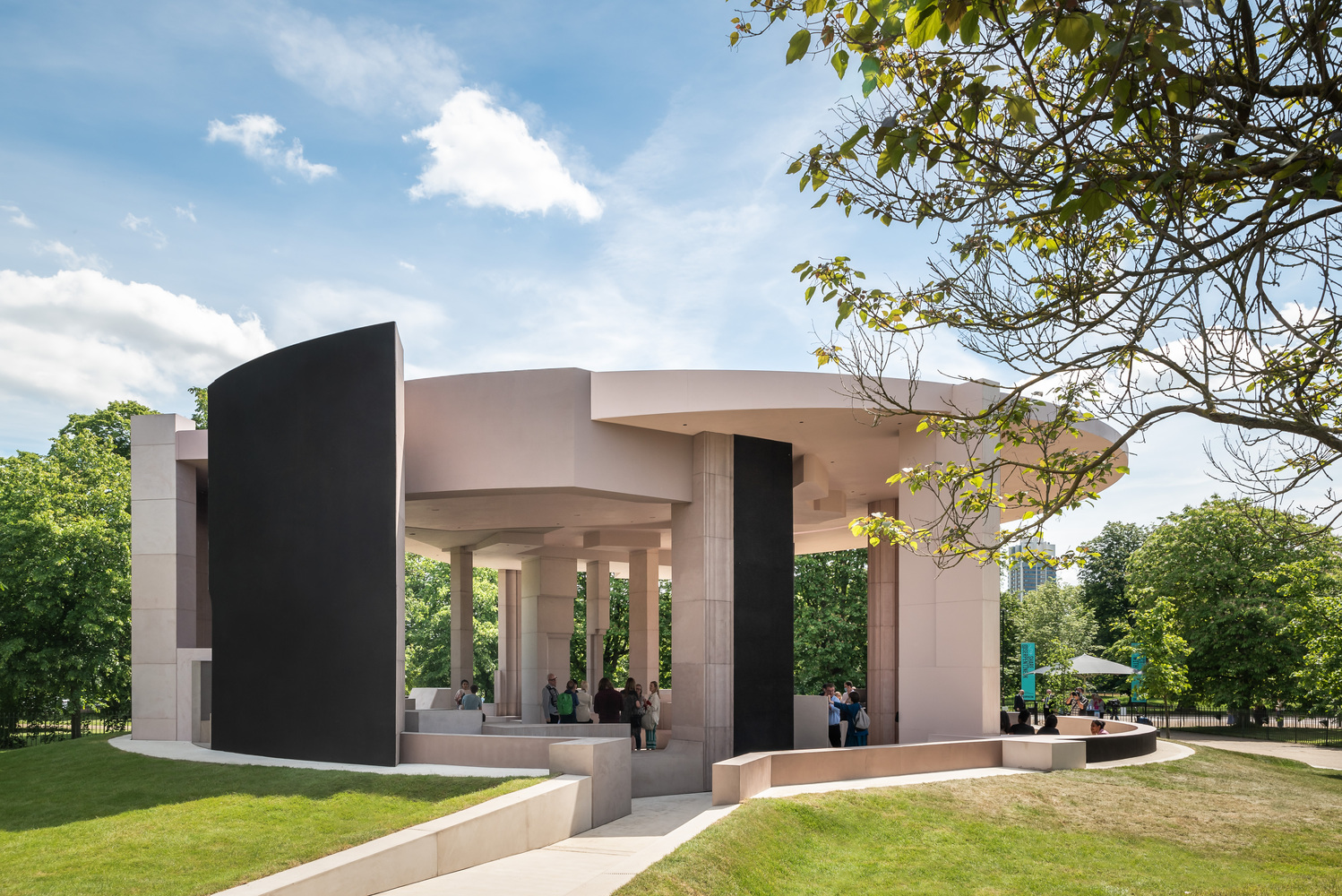 "My practice, and this Pavilion, is centred around amplifying and collaborating with multiple and diverse voices from many different histories; with an interest in themes of identity, community, belonging and gathering. The past year has drawn these themes sharply into focus and has allowed me the space to reflect on the incredible generosity of the communities that have been integral to this Pavilion.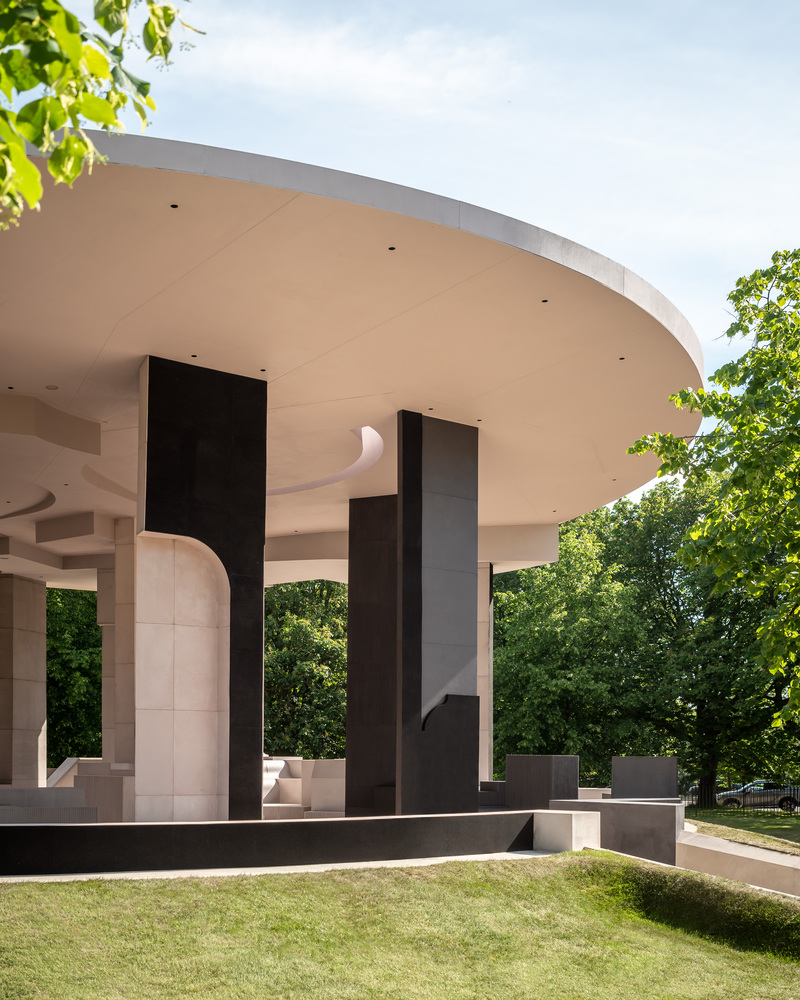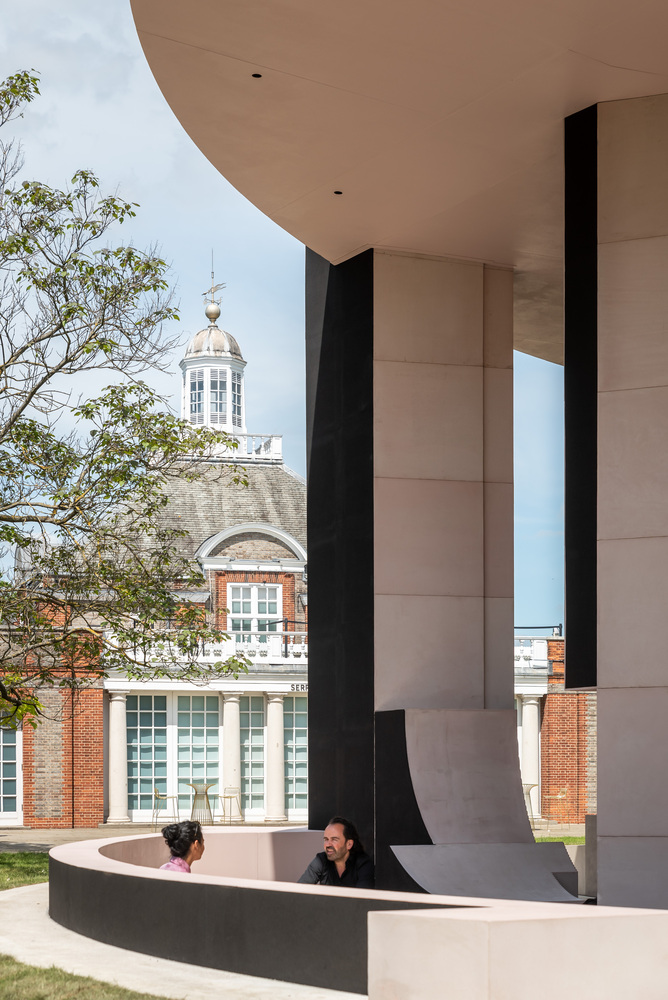 This has given rise to several initiatives that extend the Pavilion's duration, scale and reach beyond its physical lifespan. In a time of isolation, these initiatives have deepened the Pavilion's intents toward sustained collaboration, and I am excited to continue this engagement with the Serpentine's civic and education teams and our partners over the summer and beyond" says Sumayya Vally, Founder & Principal, Counterspace.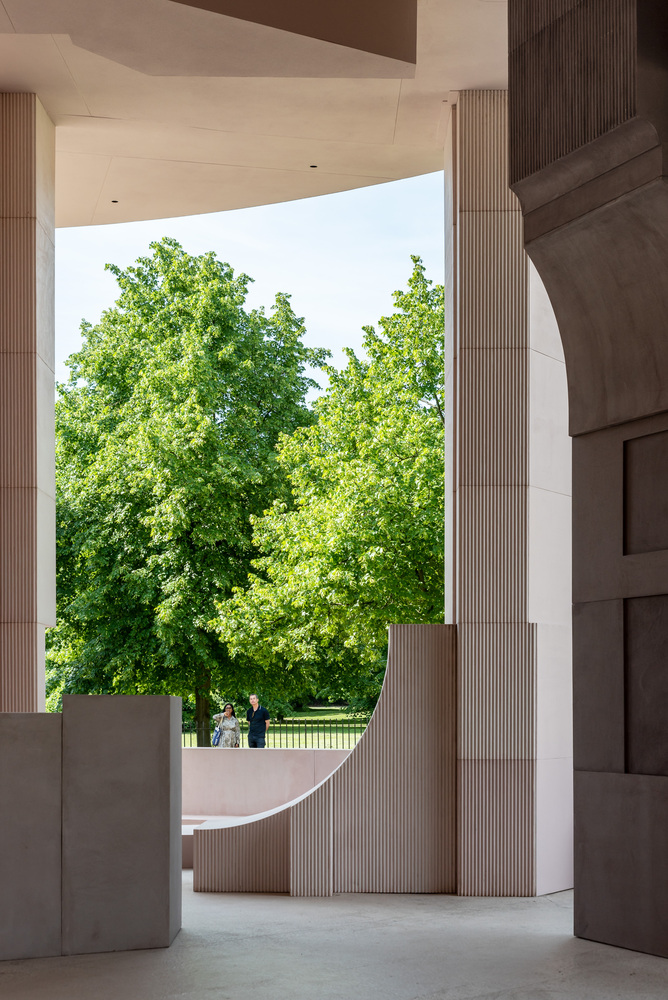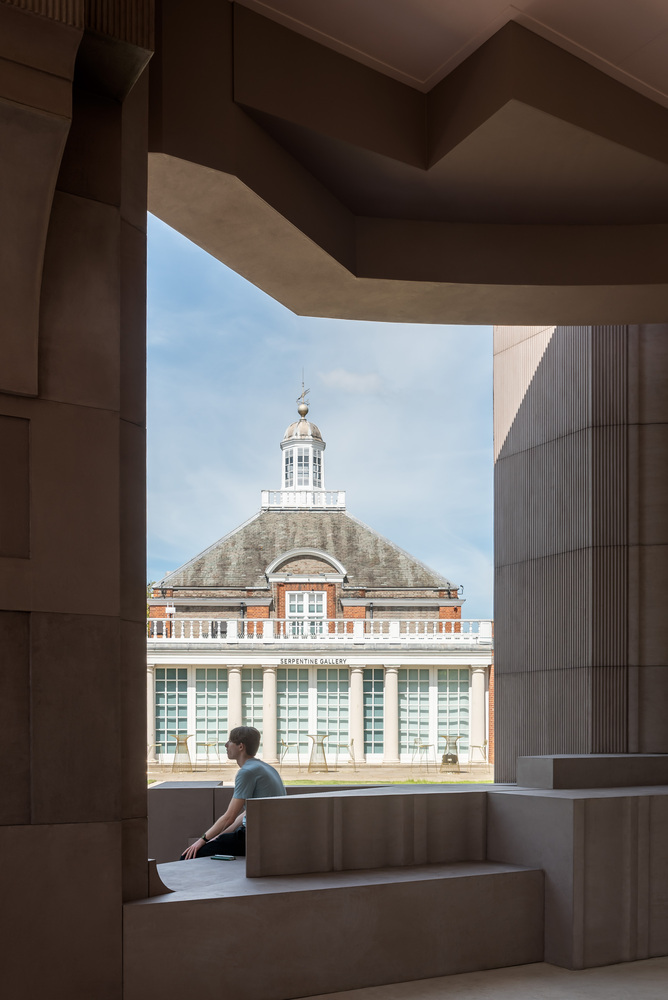 The Serpentine Pavilion imbibes inclusivity, engagement and exploratory approach deciphering the shapes of London skewed into the structure, with architectural references. From places of worship to markets, restaurants, bookshops, and local cultural institutions relevant to migrant communities in neighbourhoods such as Brixton, Hoxton, Hackney, Tower Hamlets, Edgware Road, Barking and Dagenham, Peckham and Notting Hill, among others. During summer, the design team plans to implement fragments of the intervention in the neighbourhoods across the city, to support and facilitate gatherings and impromptu interactions, thus honouring the history, culture and communal relationships.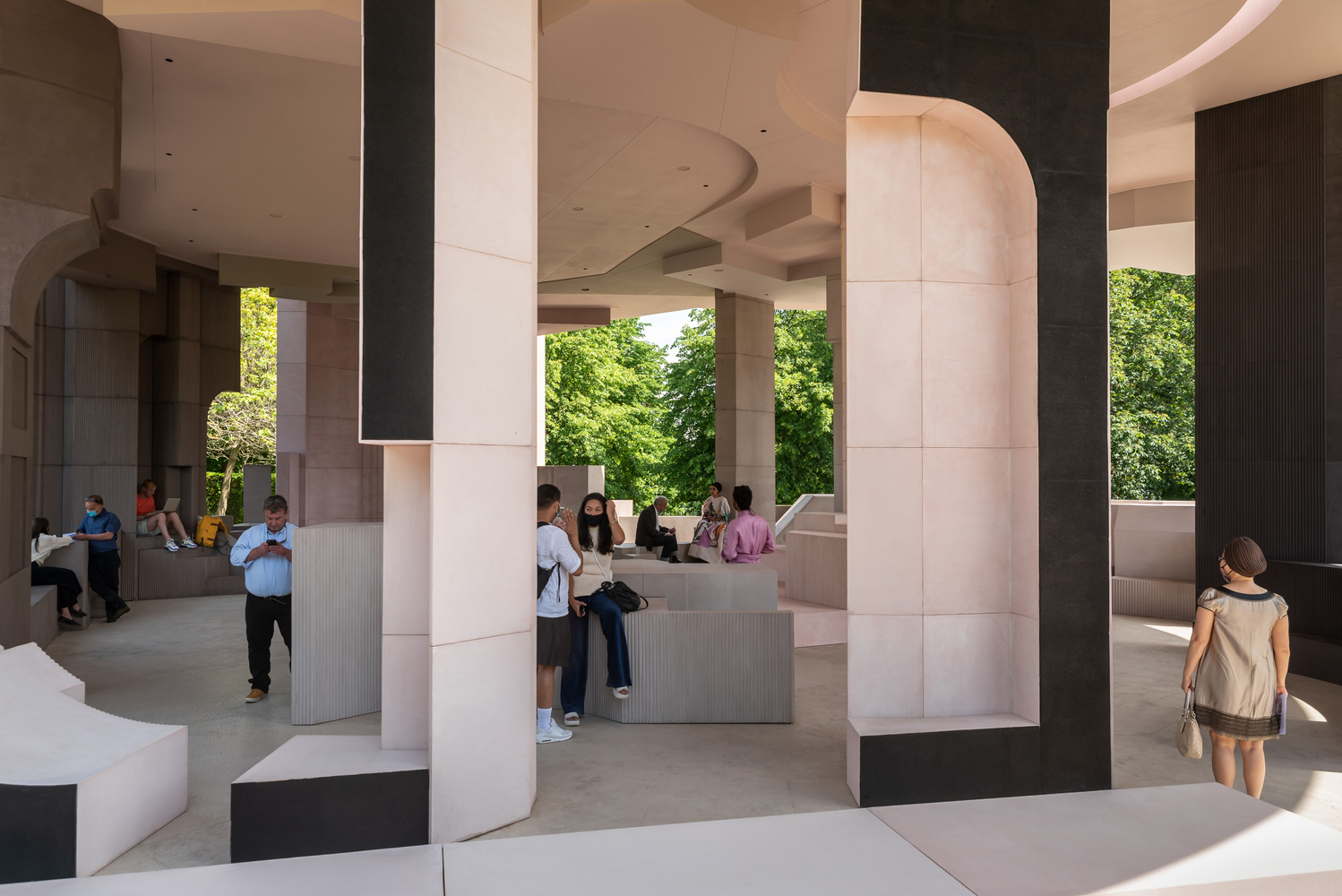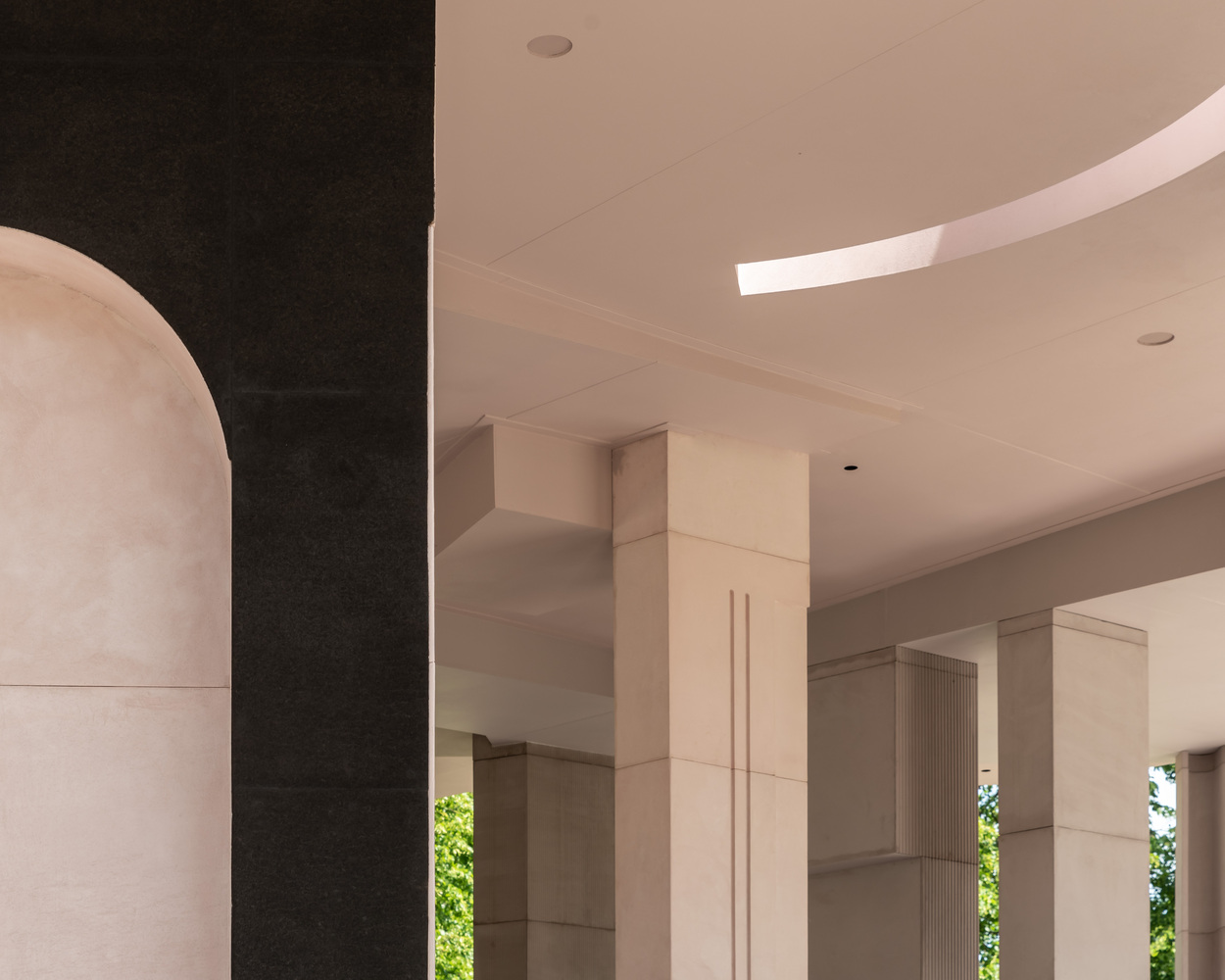 This remarkable space has breathed a refreshing aura to London, and their deep appreciation goes to Sumayya Vally and all her team and contractors for their enduring commitment to the Serpentine Pavilion. The entire arrangement tells a story focusing on trivial details, enticing viewers to graphical abstract vignettes and voluminous indentations and extrusions. The meticulous volumes grow into a get-together space as we all walk into the spellbinding pavilion.