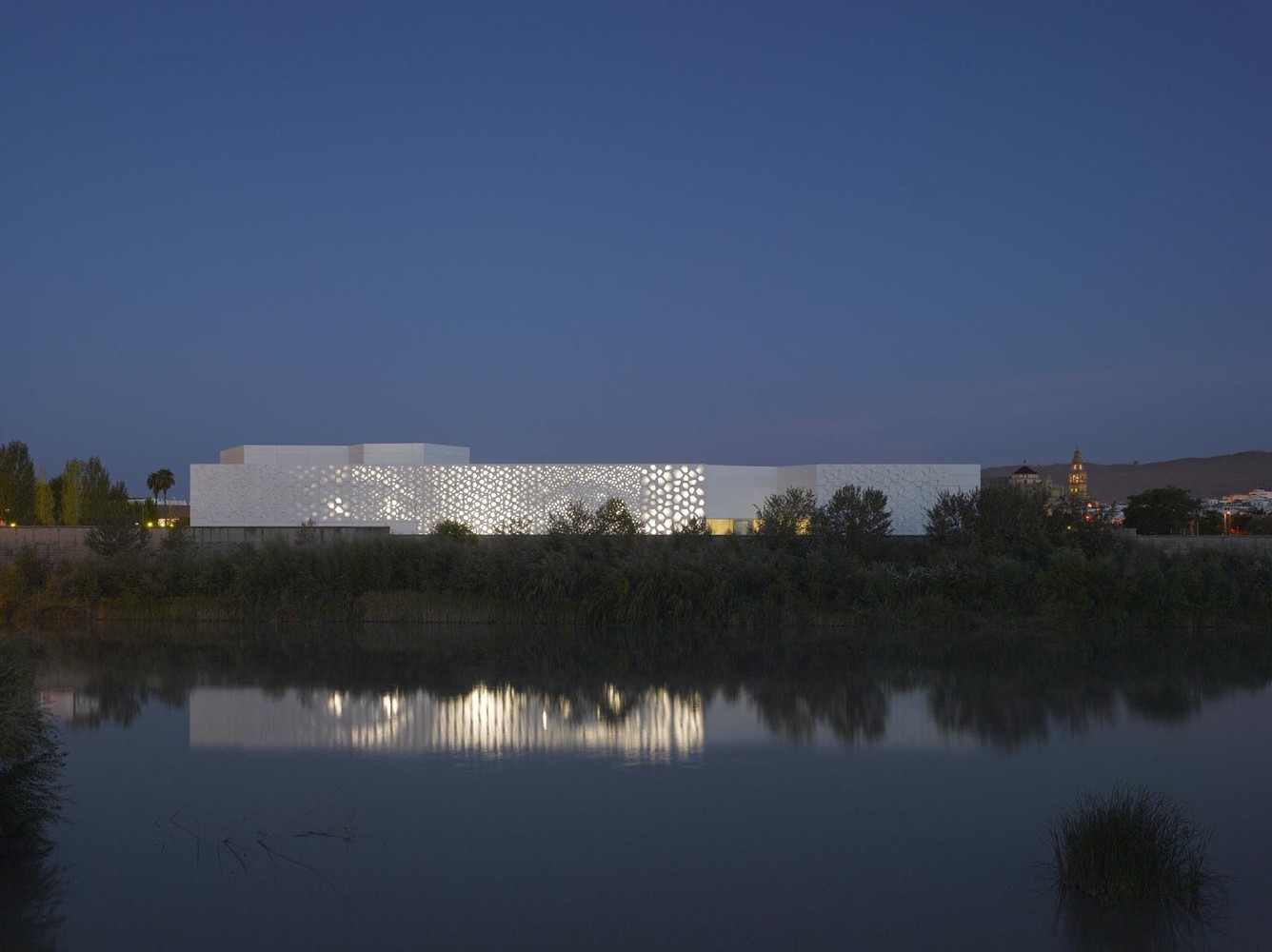 The Contemporary Art Center by Nieto Sobejano Arquitectos is influenced by the Hispano-Muslim culture that still exists in Córdoba. However, the project aspires to interpret a particular Western character, defying the clichés of that common representation, in opposition to the homogeneity that globalized civilization tends to impose in all circumstances.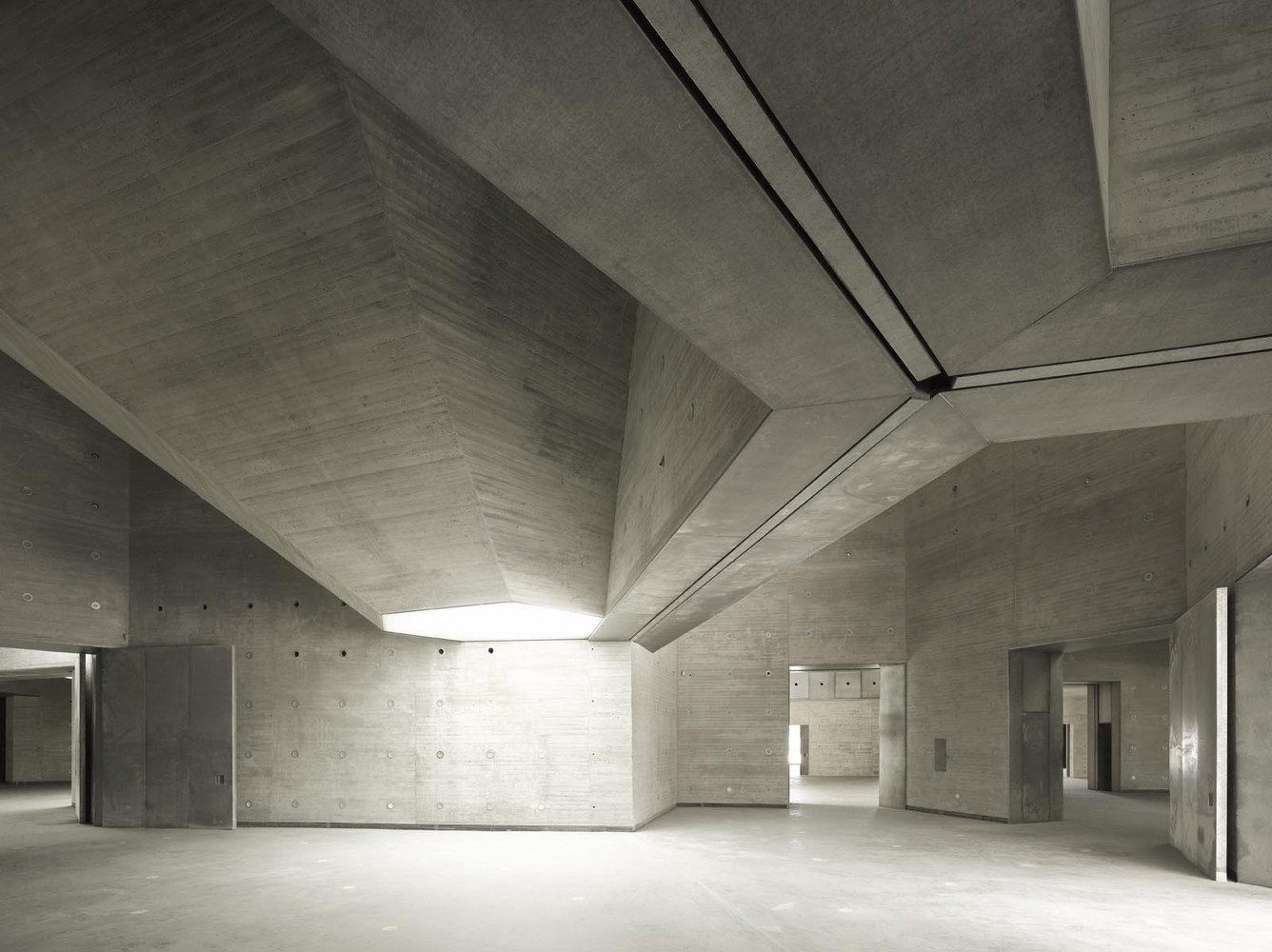 The form is developed by a "self-similar" geometric pattern that began in a hexagonal shape and, in the end, incorporates three different types of exhibition halls, each measuring 150, 90, and 60 square meters. The permutations of these three precincts generate sequences of halls that can eventually serve as a single exhibition space. At the same time, the artists' workshops on the ground floor and the labs on the upper level are exposed to the exhibitions without barriers: shows will be held in the workshops while the halls are used for art production. The auditorium, or "black box," is designed to be a multi-purpose dramatic environment for theater performances, conferences, and films, as well as a one-of-a-kind venue for special events.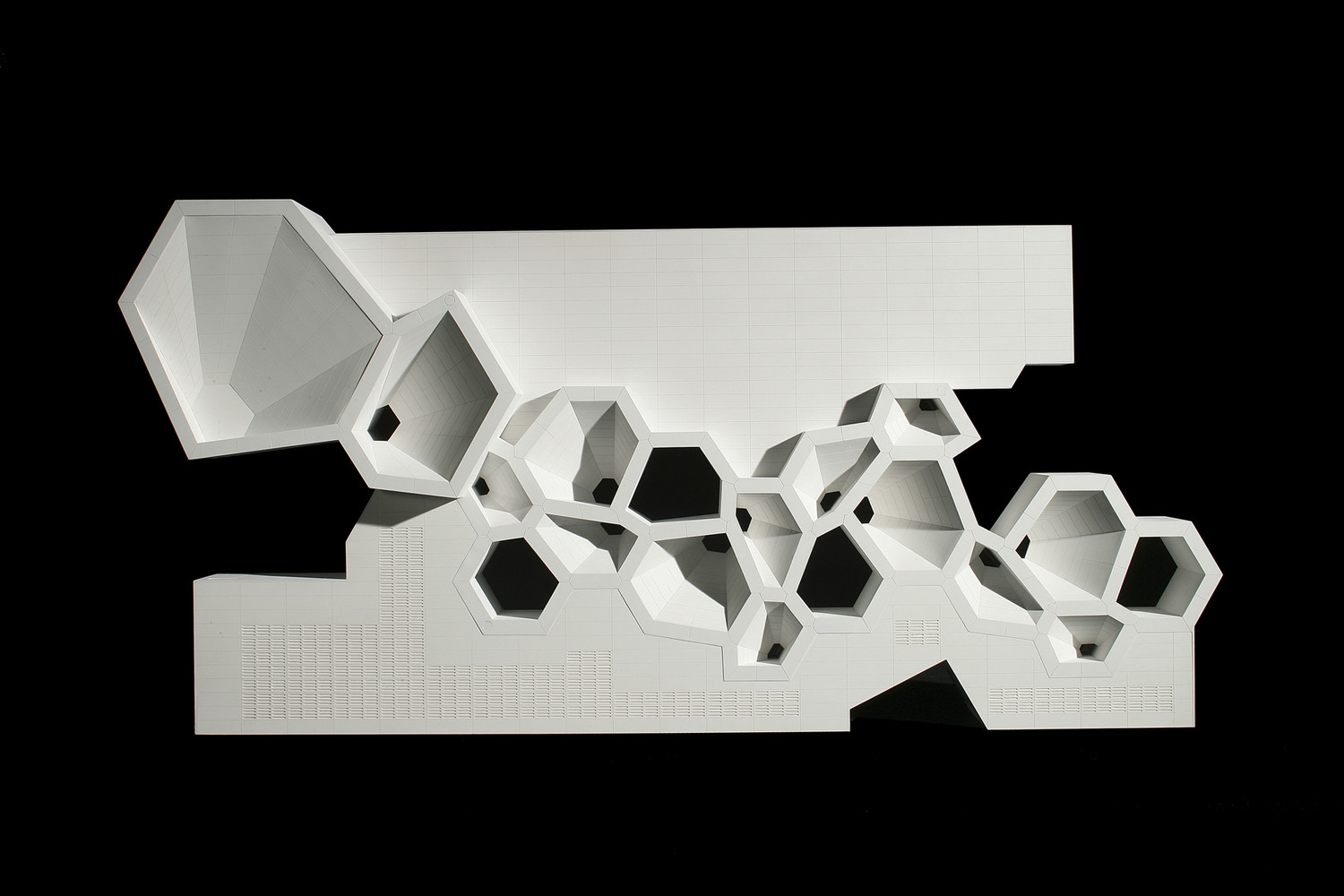 The building is not centralized; it moves from one location to another, and it is present everywhere. It is organized as a series of precincts connected by a public space through which all of the building's various activities flow. It was designed as a shared space where people could express and exchange ideas, view installations, visit exhibitions; visit the café; spend time in the media library, wait for a performance to start in the black box; or simply gaze out over the Guadalquivir River.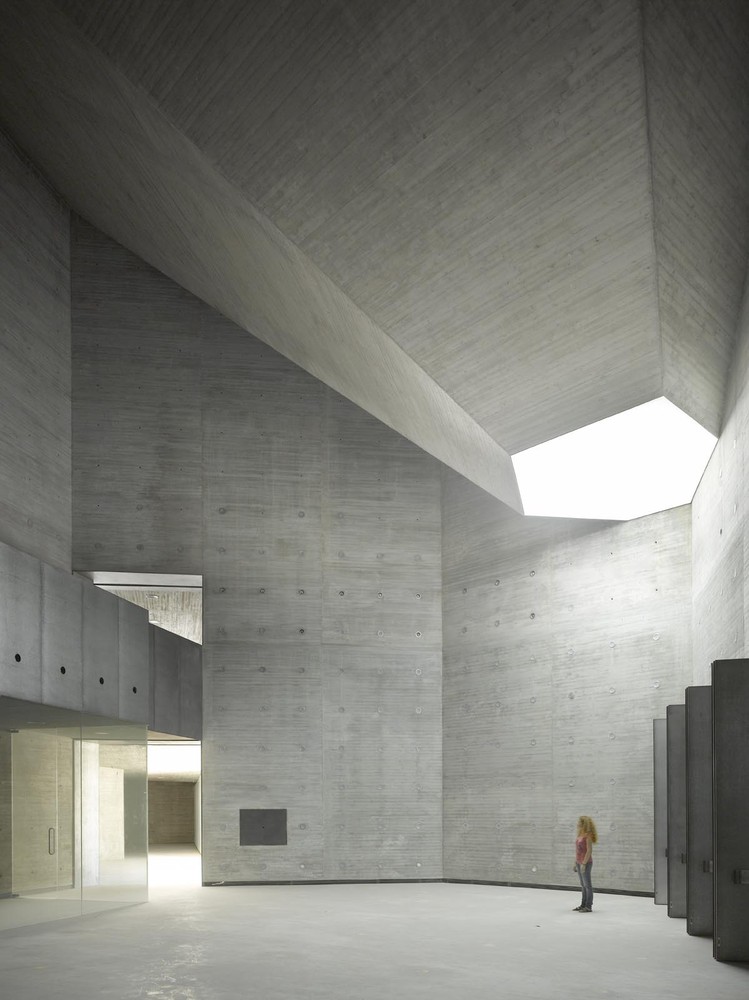 The Contemporary Art Center in Cordoba materials contribute to the overall project's art factory aesthetic. Inside the building, bare walls, concrete slabs, and continuous paved floors provide a spatial framework that may be modified individually by various interventions. Access to outlets and connections is made easier throughout the building thanks to a network of electric, digital, audiovisual, and lighting infrastructure. For the exterior, a single material, prefabricated concrete fiberglass panels, or GRC, dominates the building's façade. While 2 the flat and sloping roofs of the halls, as well as the opaque and perforated façades, were completely covered. The system's industrialized design, as well as the waterproofing and insulating capabilities of the material and its lightness, all contribute to the accuracy and logic of its implementation as part of the overall project's combinatorial idea.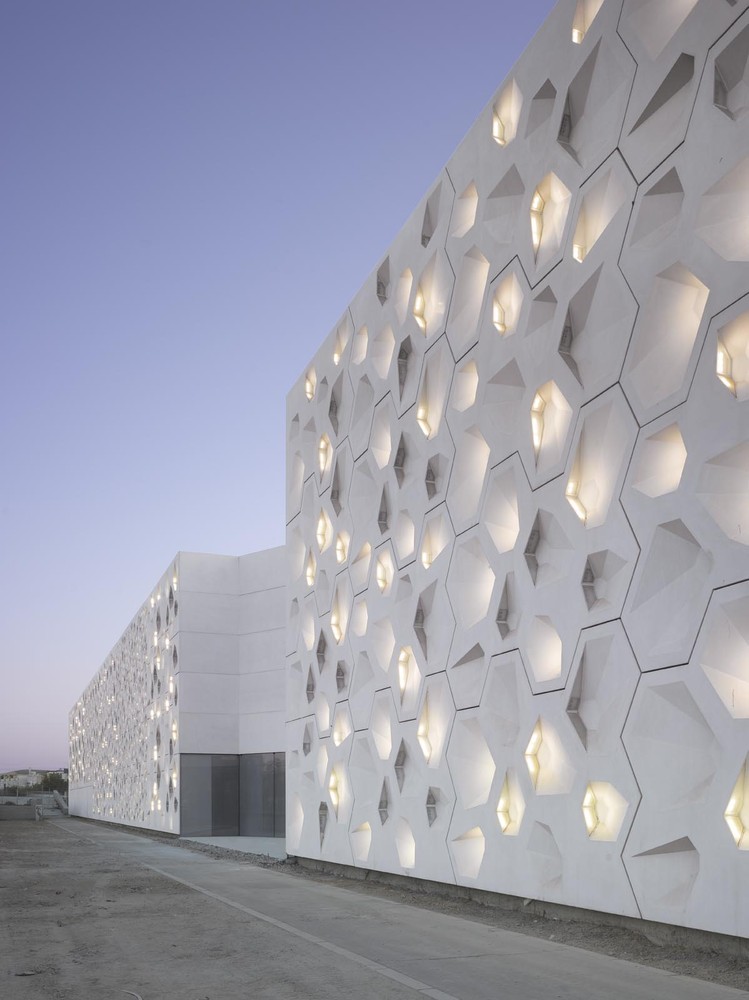 The façade of the Contemporary Art Center facing the river is envisioned as a screen perforated by many polygonal apertures with LED-type monochromatic maps behind them, acting as a genuine mask that activates the building's outside façade. Images and text created by computer-assisted video signals will be mirrored on the river's surface, allowing for works designed expressly for the location.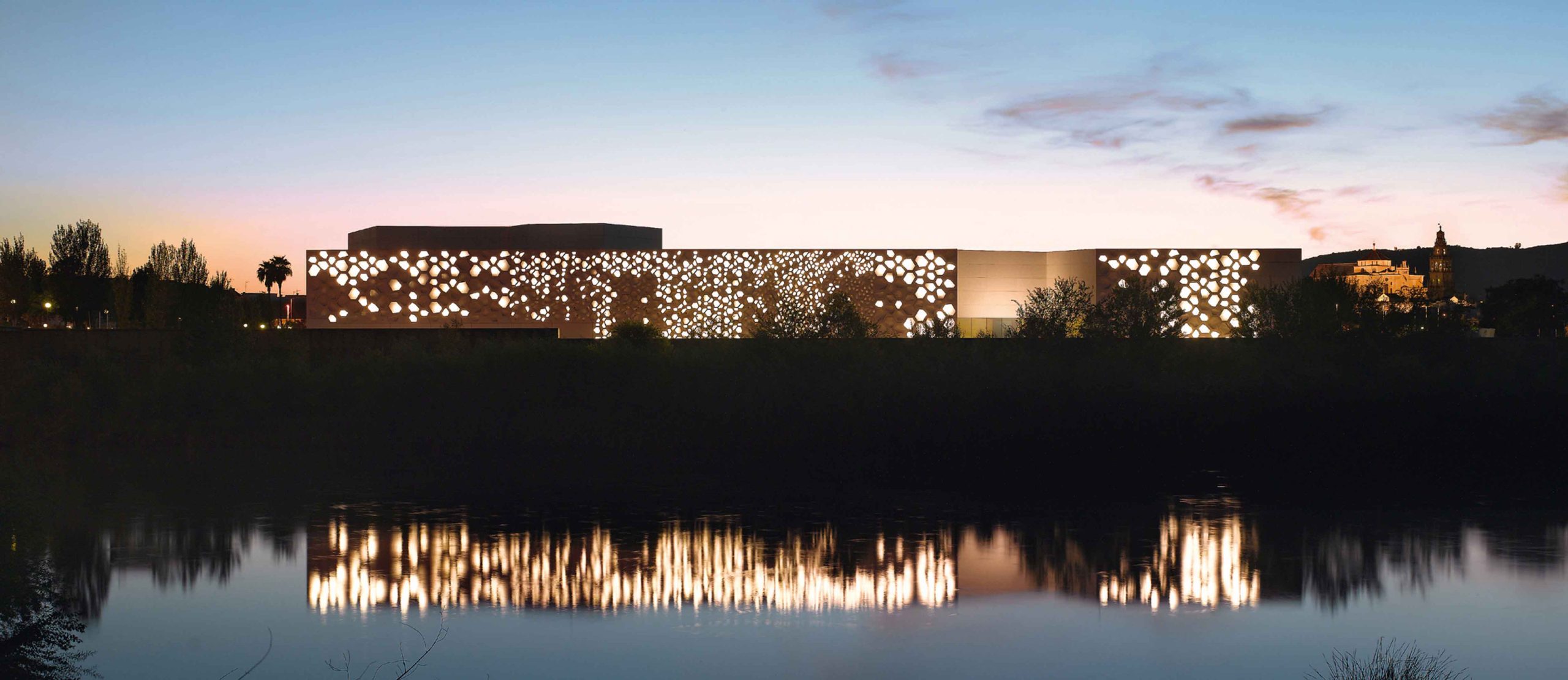 Project info:
Location: Córdoba, Spain
Architects: Nieto Sobejano Arquitectos
Year: 2013
Program: Art center
Total floor area: 12,287 m²
Photographs: Roland Halbe, Fernando Alda
Construction Company: FCC Construccion
Lighting Consultant : Iluminación Lledó S.A.
Photographs: Roland Halbe