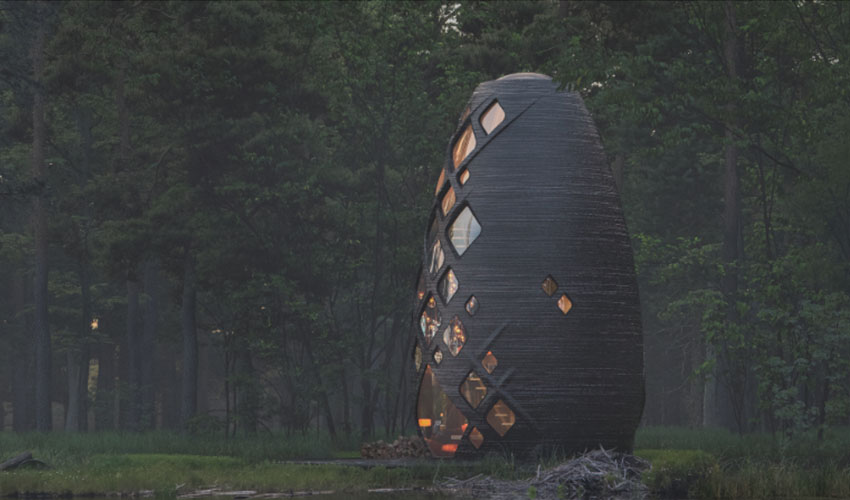 The architecture and technology company, AI SpaceFactory a Manhattan-based architectural studio has developed its construction technology to develop and expand human life on Earth as well as beyond it. From designing of TERA, a habitat designed with the help of giant printers to MARSHA, an extraterrestrial habitat on the Martian surface for NASA, AI Space Factory has touched the core issues of human habitat and has delivered marvelously.
Their mission was to develop advanced construction technology for exploring space with robotic methods by using sustainable materials to redefine how we build on Earth and beyond. Their holistic approach towards design building has surely made them carve a niche in the 3D printing industry.
Founded in 2017, the AI Space Factory had a goal to develop construction technologies that were futuristic enough to make a human habitation on and beyond Earth. The same year, they embarked on a challenge to develop and design technologies to build on Mars for the Nasa Centennial Challenge which they ultimately won in May 2019. This was followed by AI Space Factory joining NASA's 3D Printed Habitat Challenge in its final phase that required constructing a prototype of a Martian habitat. Through this challenge, the designers started brainstorming on how they can take up this challenge innovatively, which led to an exploration of various indigenous and recyclable PLA composites.
MARSHA – Exploring New Dimensions in Space
"It's a high-tech way of going back to the Stone Age," David Mallot, founder of AI Space Factory said. (The NewYork Times)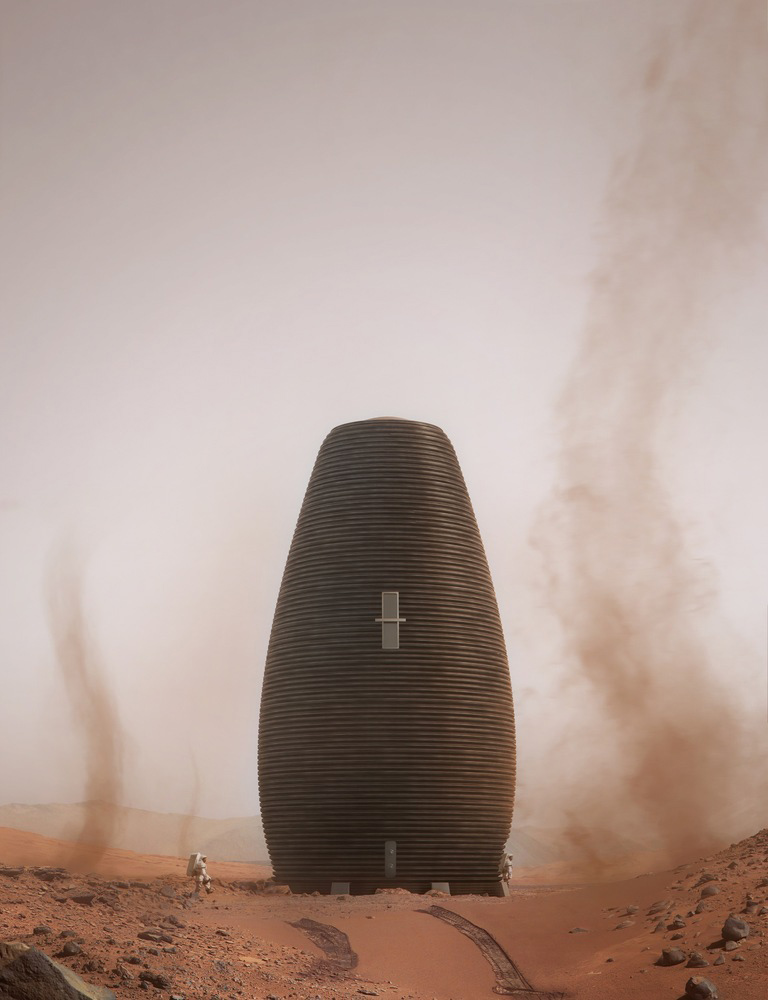 In 2018, AI Space Factory was one of the five designs that were selected for NASA's 3D Printed Habitat Challenge from a total of seventeen teams due to their innovative thought-process. The core reason behind designing a prototype for a missing 54.6 million kilometers away was to rethink the stereotypical low-lying dome-based designs for extra-terrestrial habitats. MARSHA, unlike others, had an upright and tall design that was highly human-centric and fitted the demands of a Mars mission.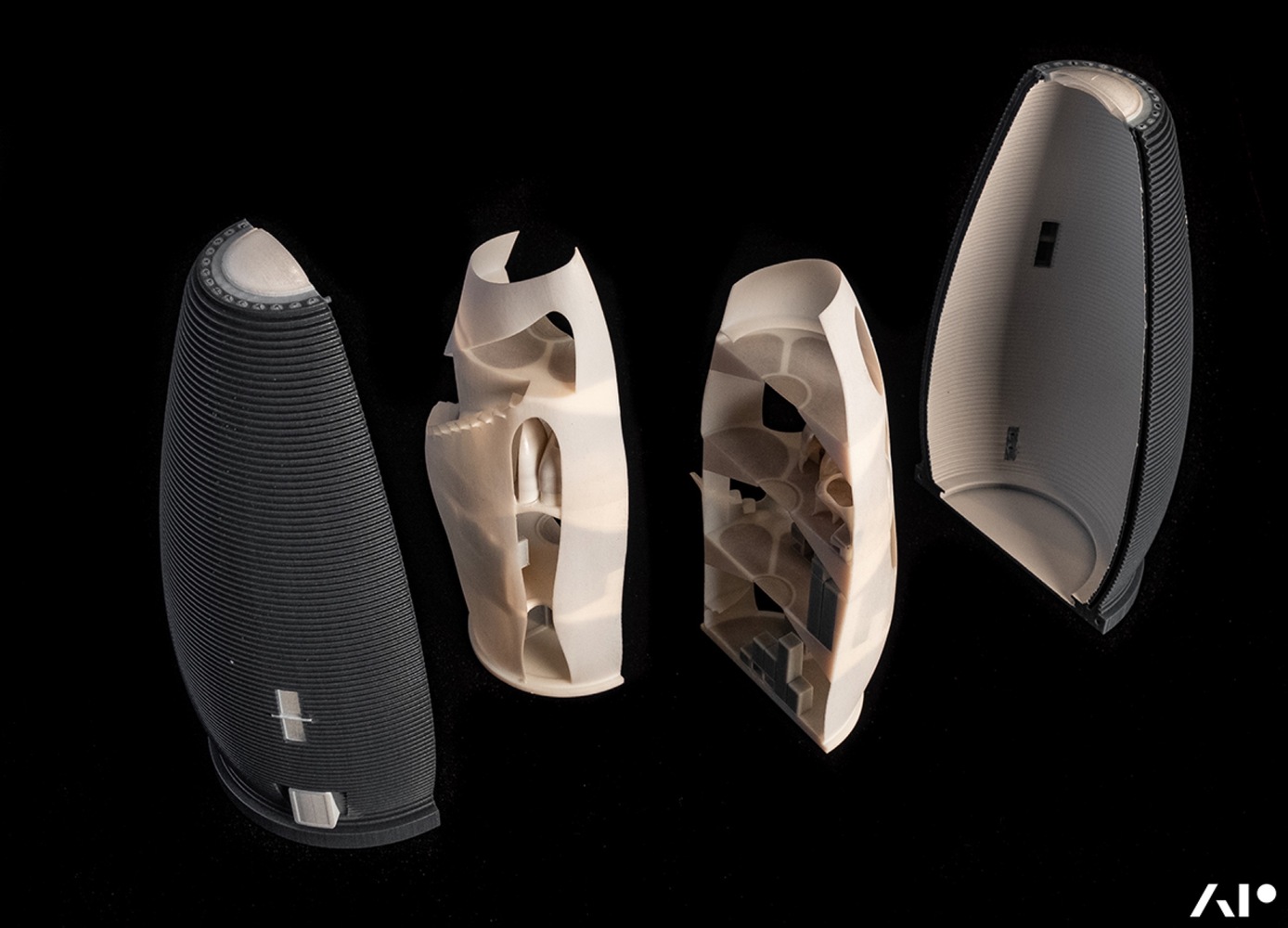 They made the use of fibers that are known to be found on Mars (basalt) which can effectively shield the radiations. With this, they created their first polymer composite that would outperform even concrete in a martian environment. Later by May 2019, NASA declared them as the winner amongst the 60 entries received with $500K as a prize. MARSHA won for more than one reason. Its biodegradable and recyclable material that withstood every test was one of the core reasons for its winning entry. The material outlasted even concrete competitors. Another advantage was that it generates 9% less global carbon emissions in comparison to concrete and steel.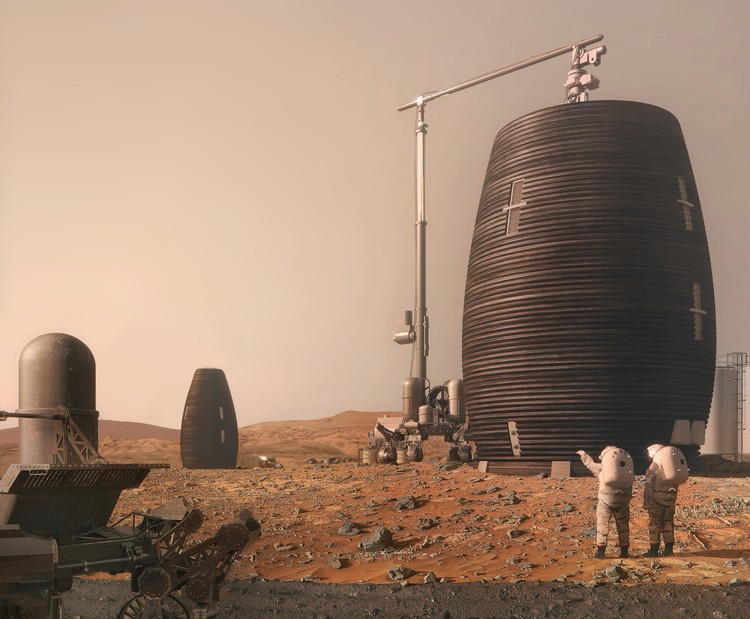 MARSHA, structural amalgamation is unlike any other extraterrestrial designed structures. It has a vertically oriented egg-like shape that helps in maintaining a small footprint. This in turn works for reducing the mechanical stress at the base. Standing tall on the surface also has several advances to analyze atmospheric changes, clouds, hues, etc. making them much more safe and accurate. Its unique dual shell allows the inner habitat to be unaffected by the external stresses brought by Mars's temperature swings.
Functional Aspects of MARSHA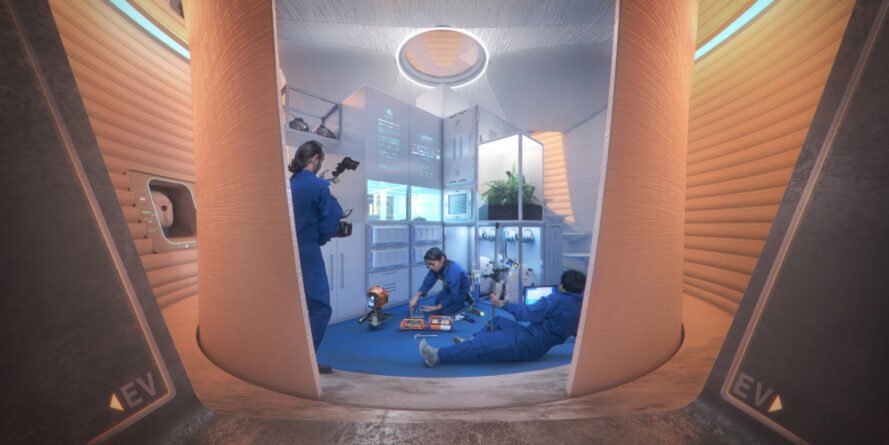 A typical prototype has four levels with an interior atmosphere that encourages mobility and avoids monotony. It has a large skylight with windows that connect all the levels through diffused light. The crew's health is also kept in mind by designing spaces that help them in detaching from a prescriptive existence. Each level has a huge window that covers a 360-degree panorama while safeguarding the crew from solar and cosmic radiation. Circadian lights are used to enhance the crew's health by providing an earthy feeling.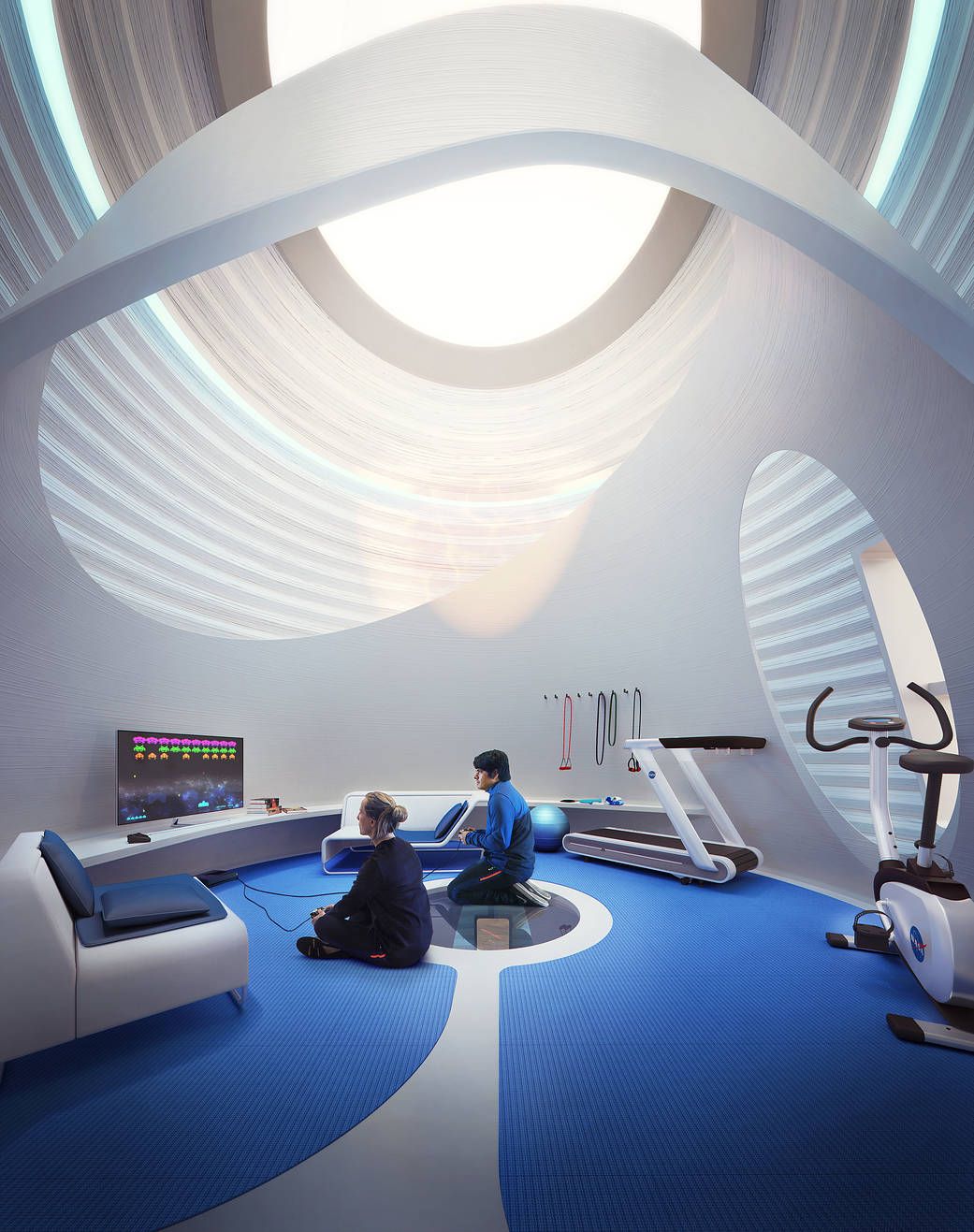 The thought-provoking ideas were a breath of fresh air amidst the extraterrestrial design industry as earlier the space designs were mainly focused on engineering and centered on projects. With the advent of new investors and companies joining the mission, a new space race has taken a storm in the 21st century. Designing human habitats to convert humans into multi-planetary species has become a necessity now.
Materials for MARSHA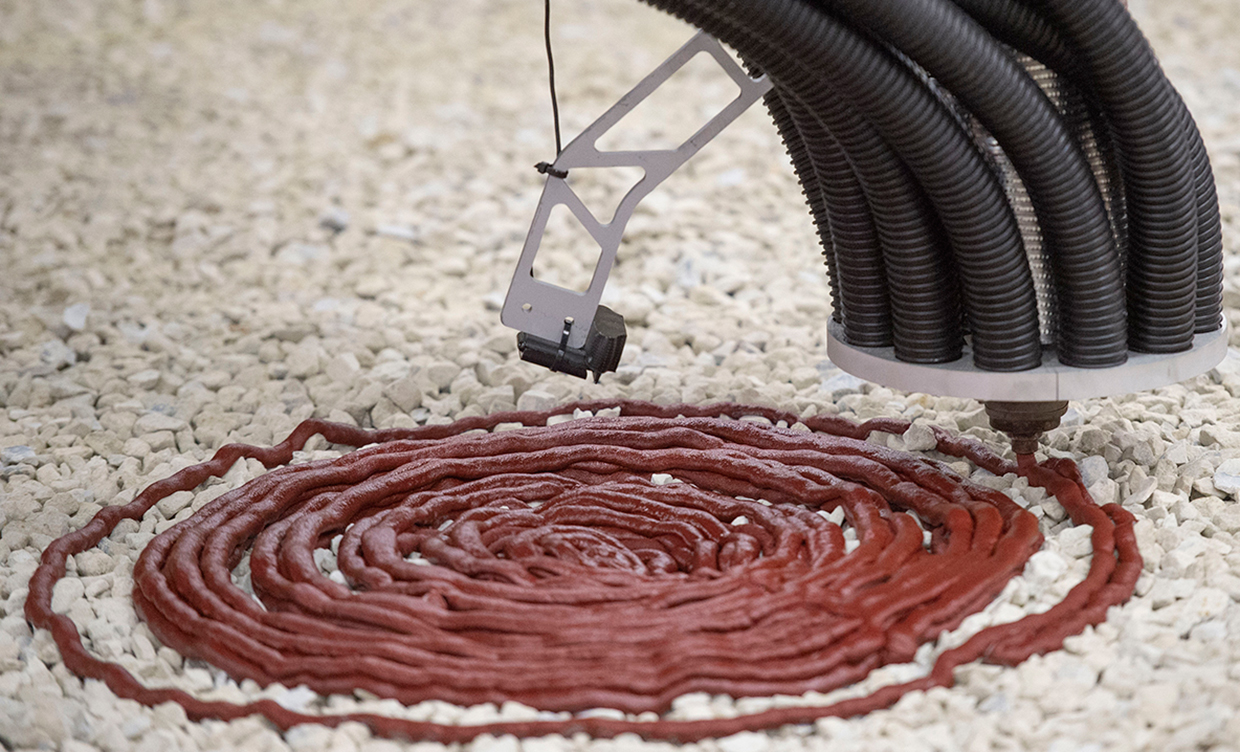 In collaboration with Techmer PM, they formulated a basalt fiber that was extracted from a Martian rock and renewable bioplastic from plants that are grown on mars. These materials outperformed NASA's strength, durability, and crush testing. The space-grade material is also five times more durable than concrete in freezing conditions as well.
TERA – A 3D Printout for a Home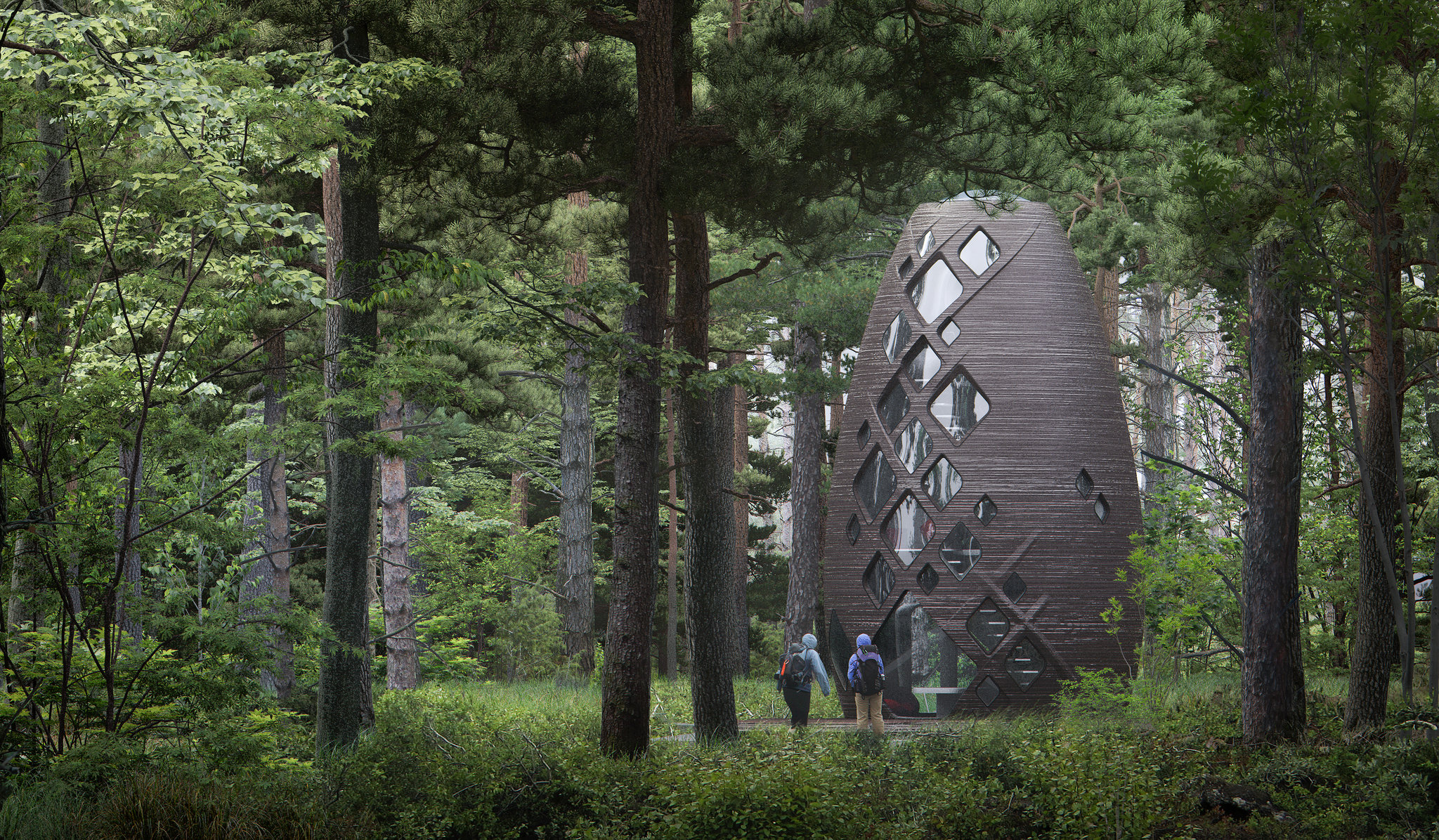 Post a successful winning entry for MARSHA, AI Space Factory began developing TERA which is short for Terrestrial -Analog to validate these space technologies on earth. Just like MARSHA, TERA is also an eco-friendly take on dwellings with the use of sustainable means and methods with the use of printing technology, artificial intelligence, and robotics. The intent behind it is to reduce landfill waste and create a collective low carbon footprint through this construction.
TERA is light years ahead of any form of construction that we currently see. I
The Need To Use 3d Printing For Extraterrestrial Habitats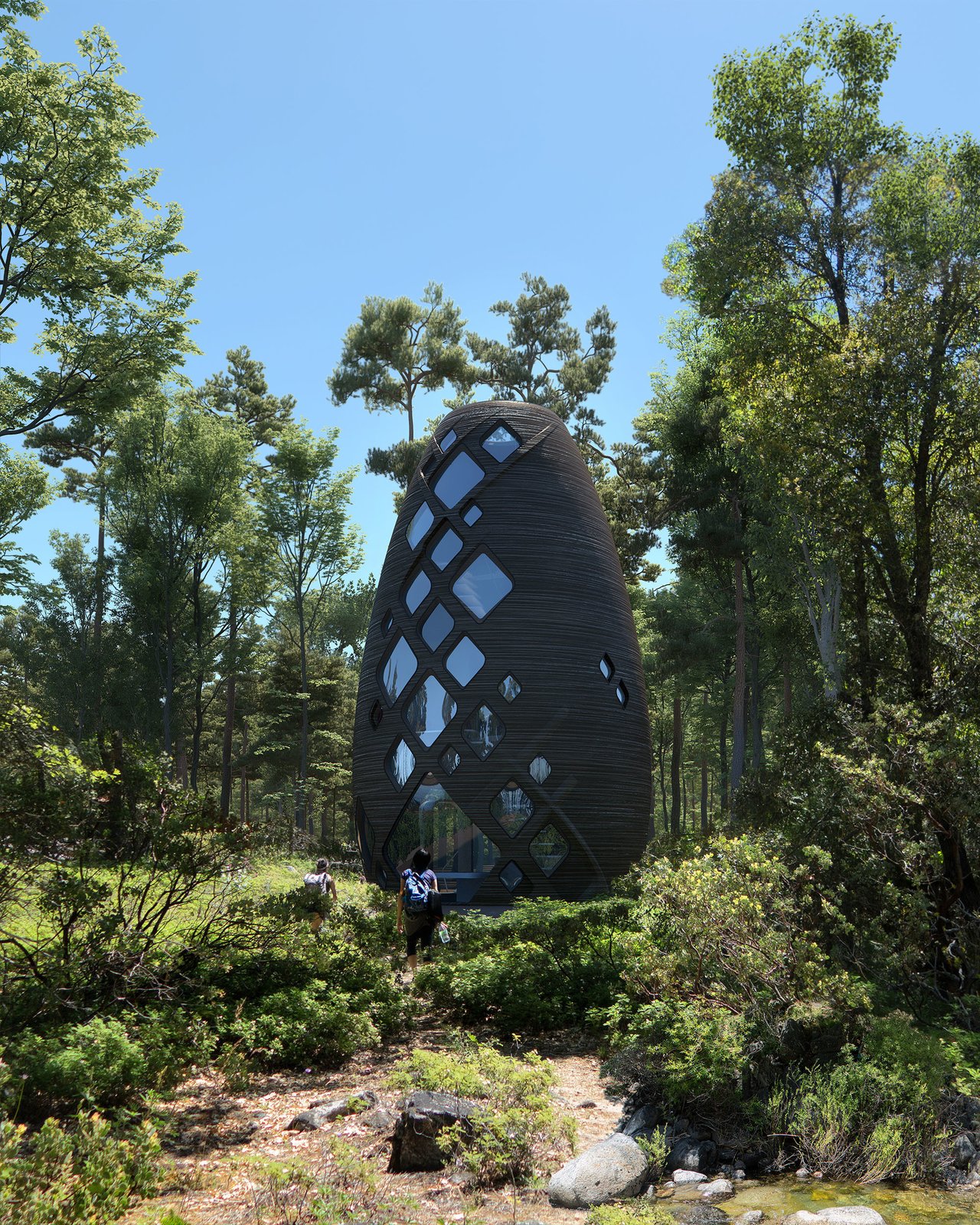 Martian exploration, as well as settlements entirely, depends on the utilization of materials that are found on Mars. This can be enabled by using In – situ resource utilization (ISRU). Many space companies are planning to send over prototypes that are assembled at homes by testing them on Earth first so that the future habitats on Mars are built before our arrival. This is where 3d printing technology works as an asset.
It is built from the same autonomous technology and materials that were designed for sustenance on mars. The biopolymer material is developed from crops like corn and sugarcane. They are tested and validated by NASA to be 50% more durable than concrete. It is also luxuriously minimalist with the use of natural materials and playful interiors. It has an open plan that maximizes natural light and ventilation while being energy efficient through LED Lighting.
TERA is a reflection of MARSHA to showcase how space technology can also make life on earth much more beneficial and humane. It is the perfect amalgamation of technology and sustainability!
Construction Process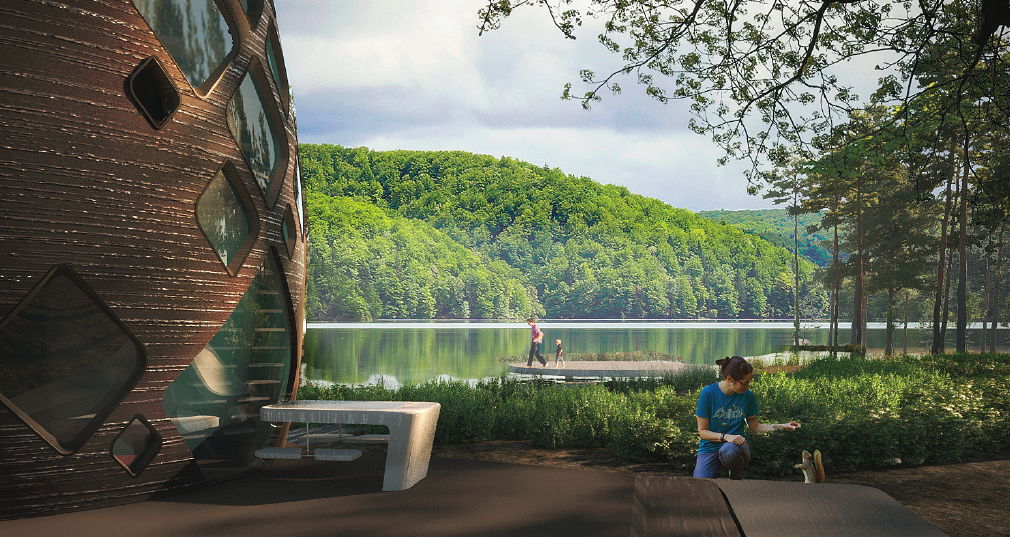 AI SpaceFactory uses telemetry or teleoperation, data analytics, intelligence, and data analytics for their autonomous applications. Their high-performance eco materials are printed naturally with recycled materials that are much stronger and durable than concrete.
According to AI SpaceFactory, MARSHA represents a "radical departure from previous habitat schemes typified by low-lying domes or buried structures." (ArchDaily)
About the Founder
David Mallot
The CEO of AI SpaceFactory, David had a long-held vision for making human life a multi-planetary system by transforming the way we built on Earth. Under his leadership, AI SpaceFactory has won awards and recognitions. Before this, David spent 20 years in the building industry where he worked with top construction companies to build complex projects.
About the Series
ParametricArchitecture in this series explores global 3D Printing organizations and firms that are building the future of computational design most astoundingly and innovatively. From ICON to WASP, AI SPACE FACTORY, and much more.
About the ParametricArchitecture
Parametric Architecture is a reputed publishing platform that has taken an innovative approach to reach and inspire our thoughts of a future, where we design to co-exist in functional, productive, and comfortable surroundings. PA is a media company that researches art, architecture, and design that are visualized through computational, parametric, and digital design paradigms. These tools define and distinctly delineate how a system interacts in a coded language that will lead to envisage better environments for a better tomorrow.