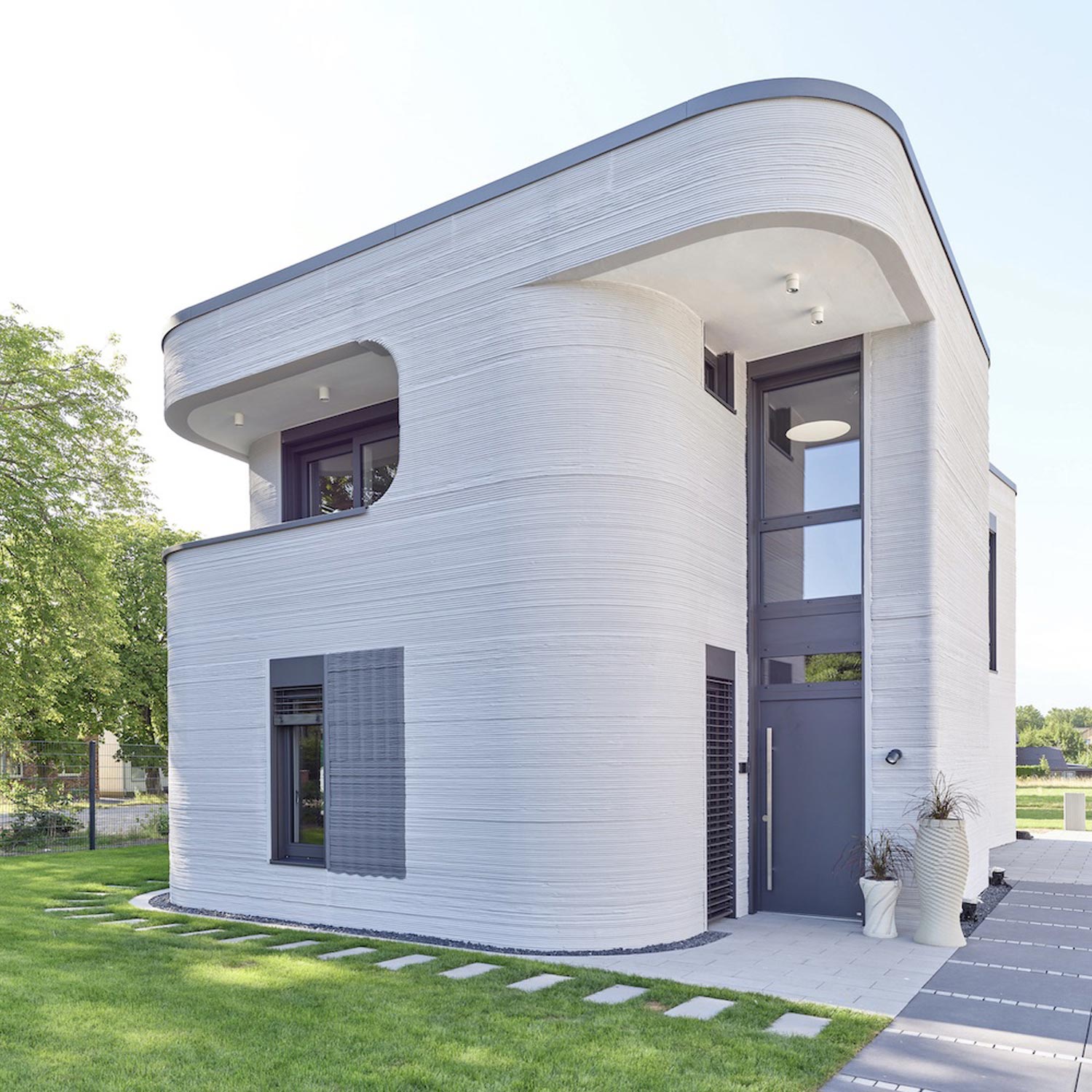 The first 3D printed residential building of Germany, a 2 storey – single family house was designed by Mense Korte Architekten, constructed by PERI 3D Construction and completed by the end of summer in 2021. The 3D printed house, constructed in Beckum, North Rhine-Westphalia has opened doors to visitors in August, 2021.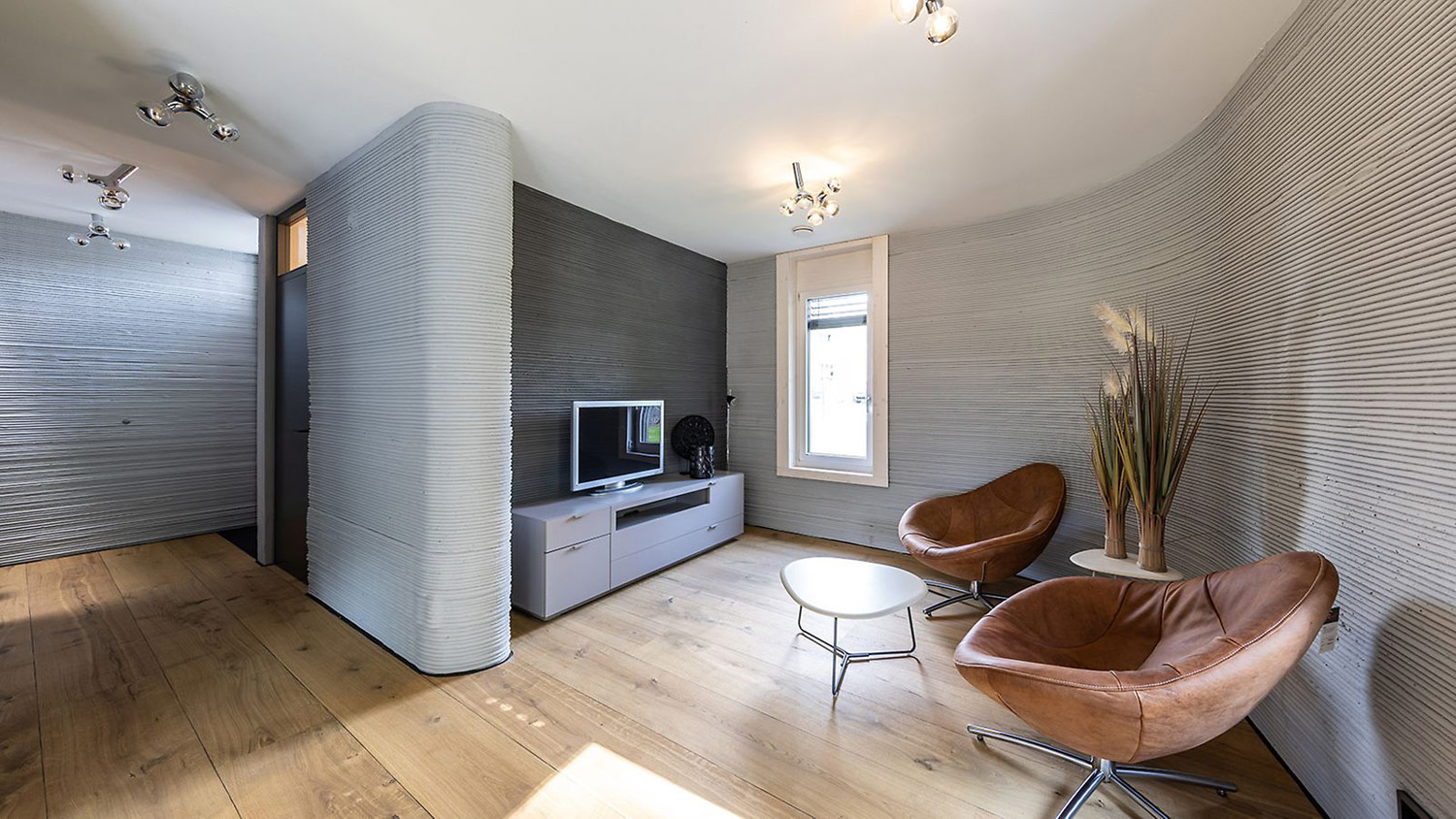 The 2 storey – single family house has a total of 160 meter-square of living area, 80 square meters of living space per floor. A 3D construction printer named "BOD2," which is reputedly the fastest on the market and can print a 1 square meter double-skin wall in under five minutes at a speed of 2.2 mph (1 m/s), was used to manufacture the property after 100 hours of 3D printing over ten months. A cutting-edge concrete pressure technology was used to erect this extraordinary single-family home. The pressure layers' unique lines may still be readily seen in this house because neither stones nor prefabricated parts were lifted for it.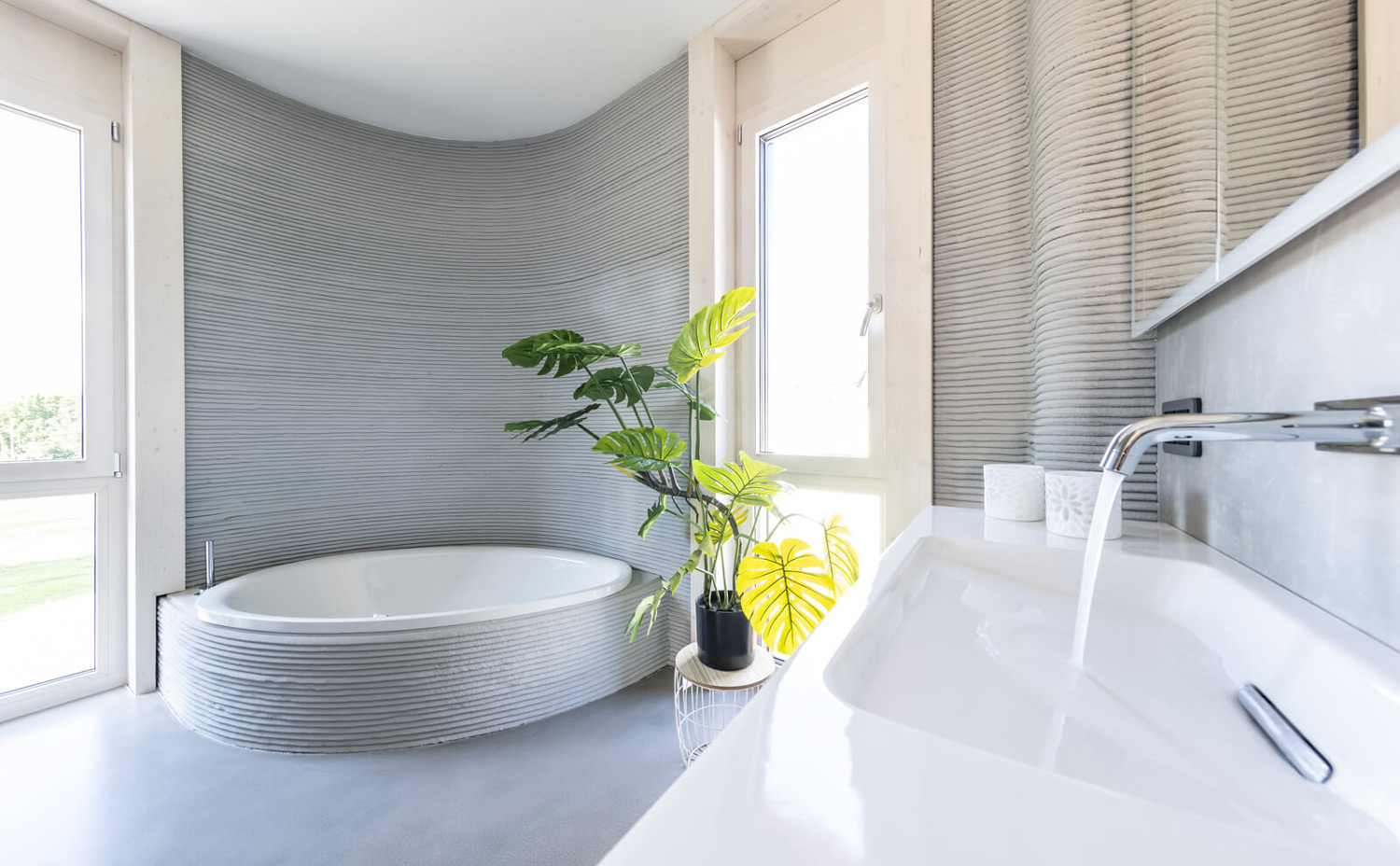 The machine manufacturing technology, according to the architect, Waldemar Korte, has a wide range of benefits. "3D printing allows a high degree of design freedom that would only be achievable in conventional building at enormous financial price," he says. "3D construction printing profoundly alters how we construct, including the process of building homes."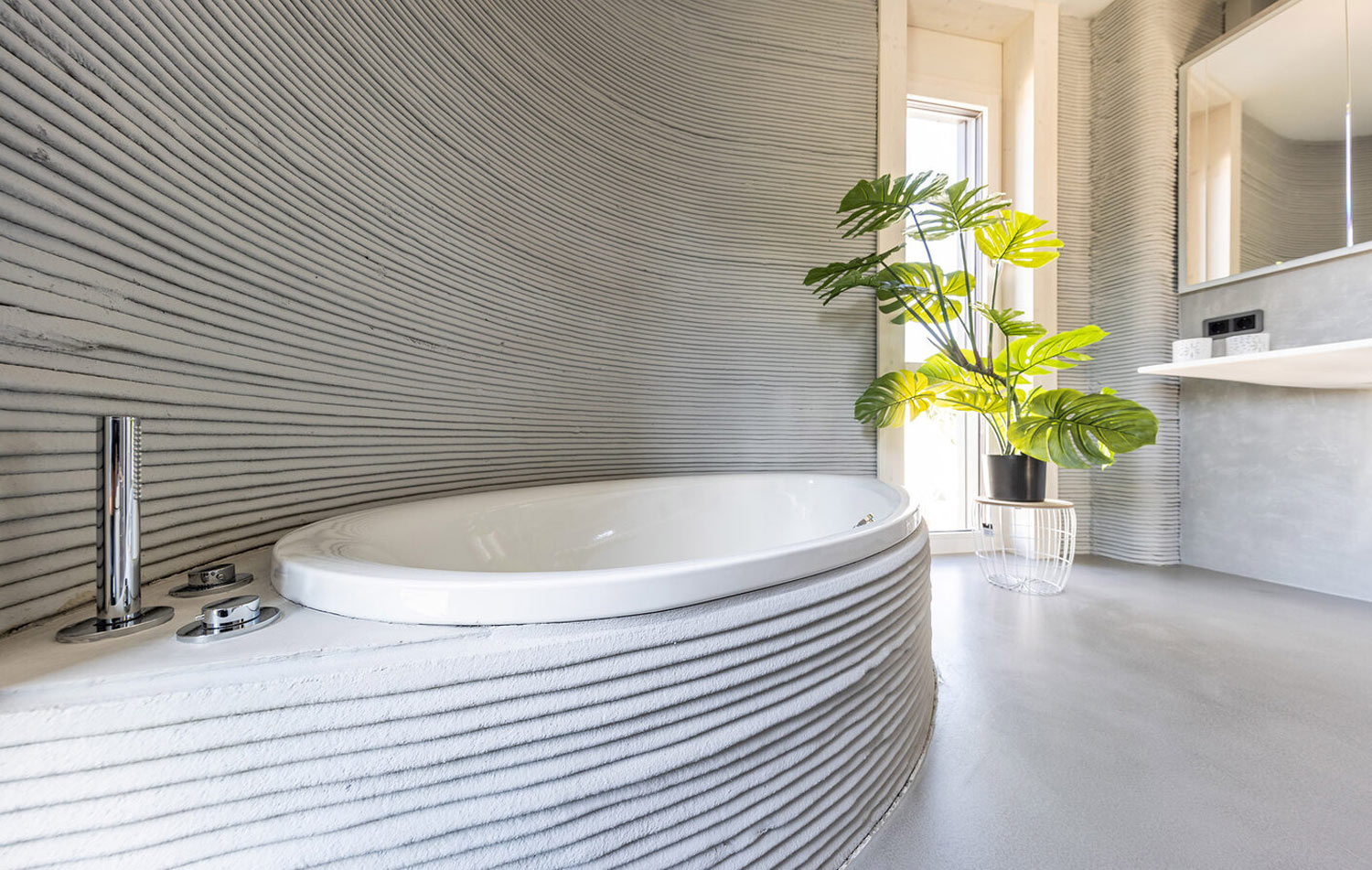 We are deliberately printing more slowly than is physically possible because this is the first structure of its sort, says Leonhard Braig, head of production and supply chain at PERI GmbH. As this will enable us to more fully utilize the cost-saving potential of our technology in the upcoming printing project, "we want to take the opportunity to gain further expertise in day-to-day operations." The Technical University of Munich and the engineering firm Schiessl Gehlen Sodeikat supported project got the German Innovation Award 2021 in the category of 'Building & Elements'.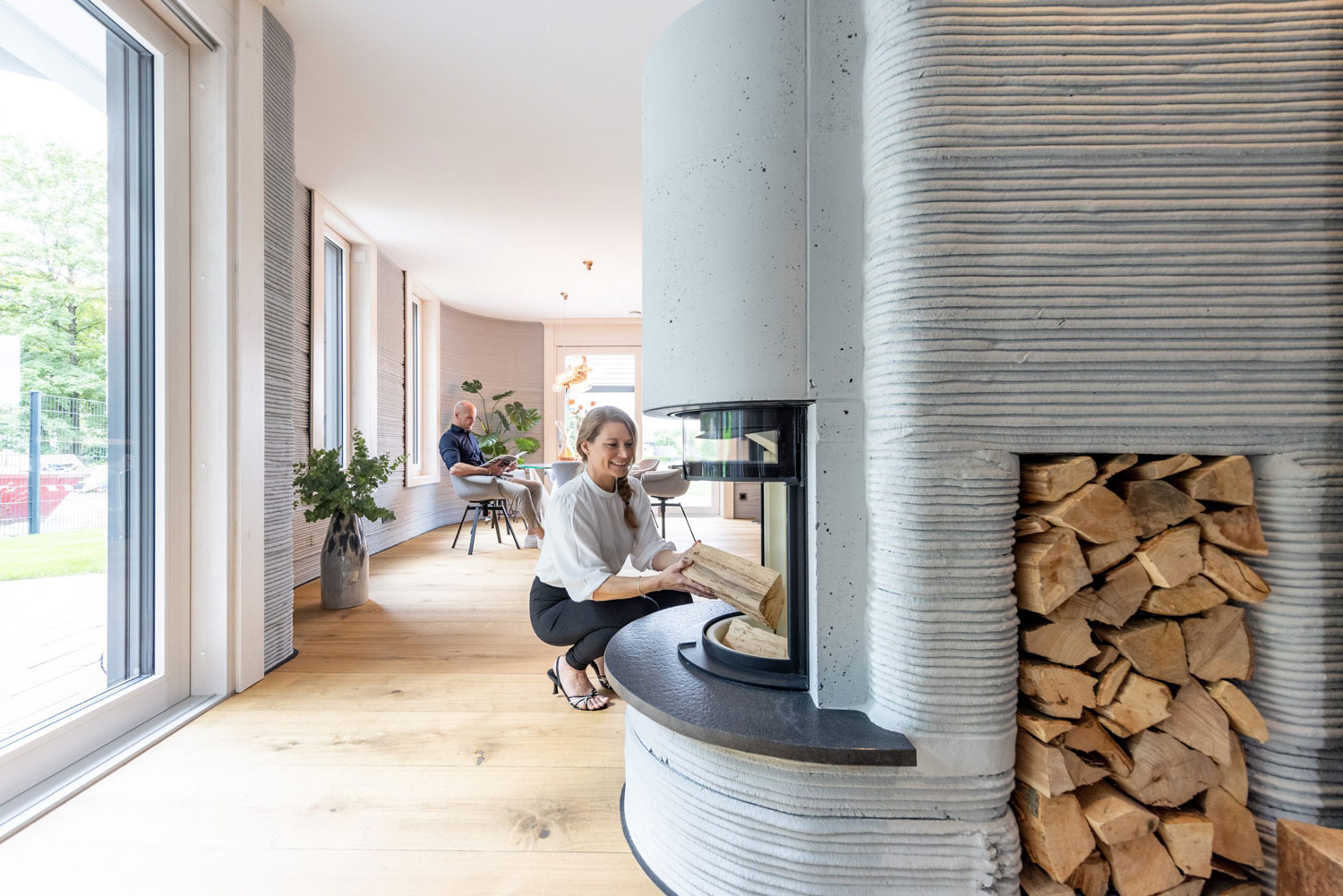 About The Project:
Design: MENSE-KORTE ingenieure+architekten
Contruction: PERI GmbH
Client: Hous3Druck GmbH
Location: Beckum, North Rhine-Westphalia
Photographs: PERI 3D Construction, Mense Korte Architekten