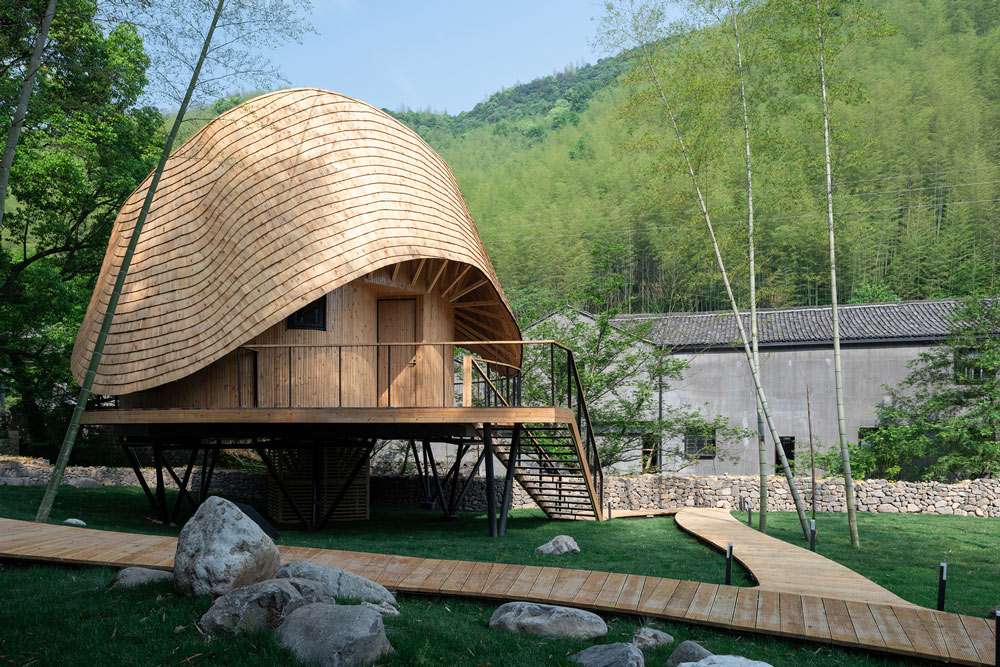 Treewow Villa O is an 80sqm villa hotel designed by MONOARCHI at Siming Mountain in Yuyao, Zhejiang, China.
The tree house is located on one side of the dyke, surrounded by an ancient bamboo forest near an old tea factory. The small river divides the village into two parts, north and south; the tree hotel is located in the western part of the forest.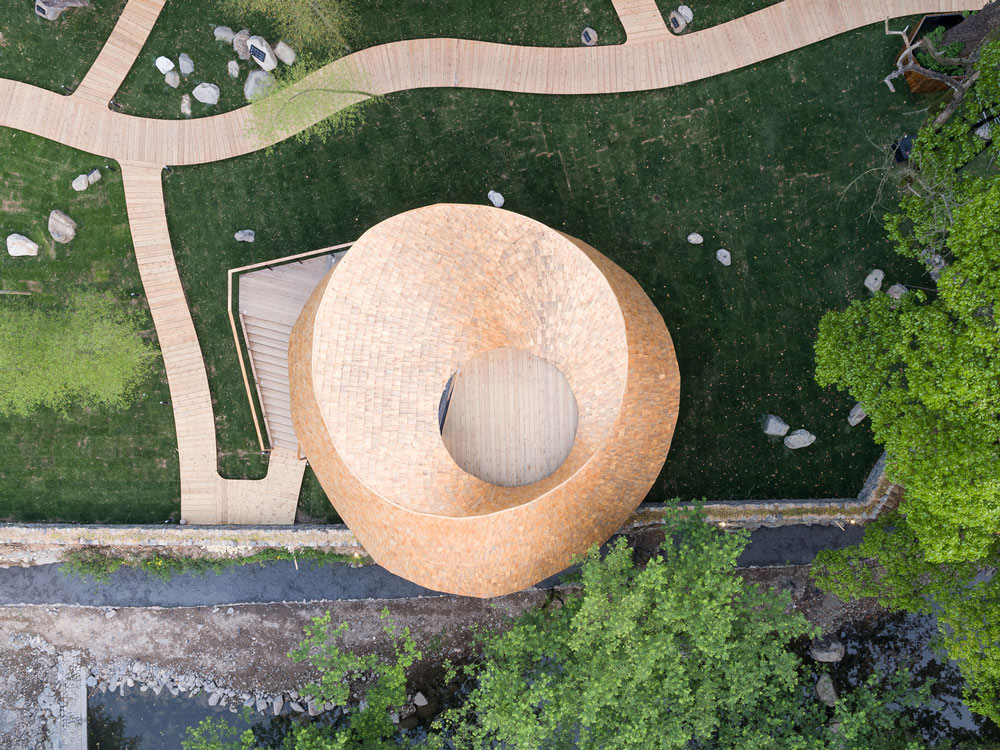 The tree house is 8 meters high, surrounded by forest, and divided into two parts; the lower part is made of steel and supports the structure; the upper part is mainly wood.
The curved roof of the tree house creates a sense of floating. The steel columns are located in a small land area, providing more open space around the structure. The connection between the tree house and the surrounding landscape creates a unique ambiance.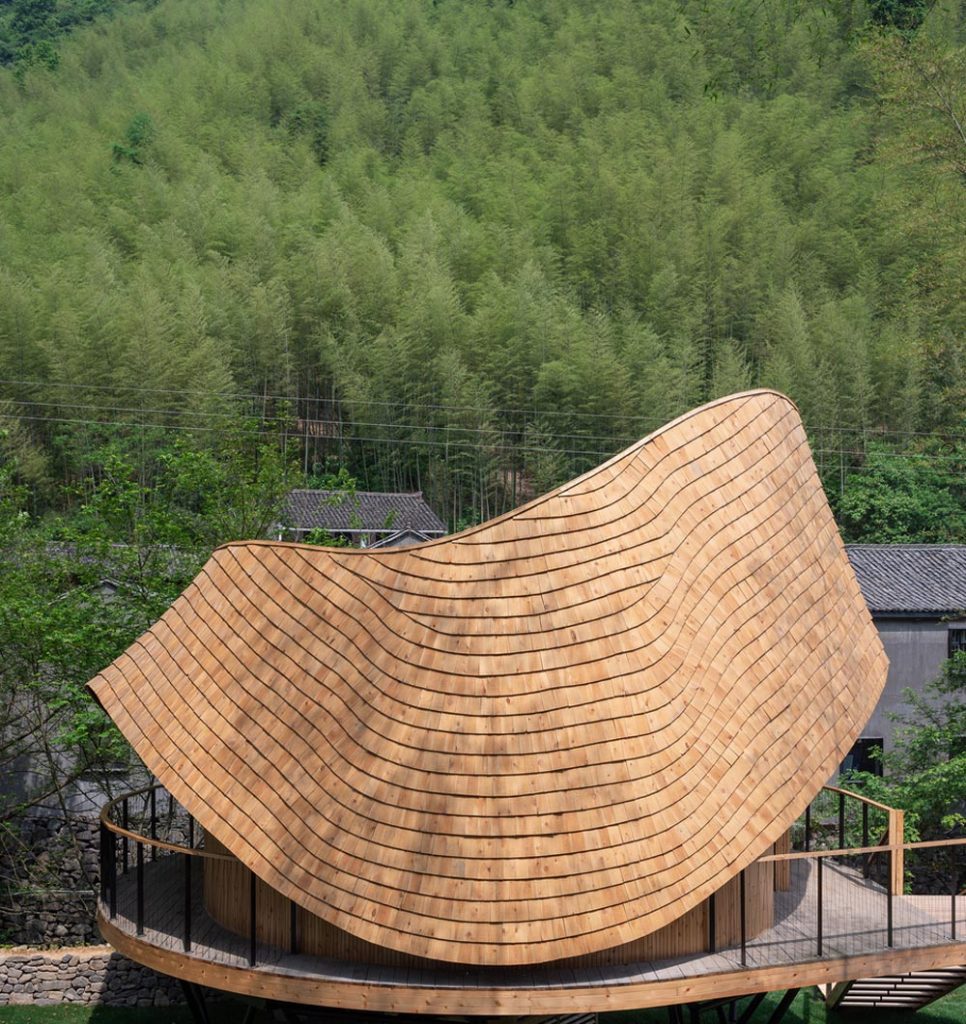 The plan of the structure is simple. Outer and interior walls are integrated. Upper level, the wooden part, including the terrace, guest room, and roof. Each window has a unique view of mountains and bamboo trees.
Giant trusses support the roof and walls. The curve of the roof took the landscape into the room, inside and outside space communicated by design, and still kept the privacy.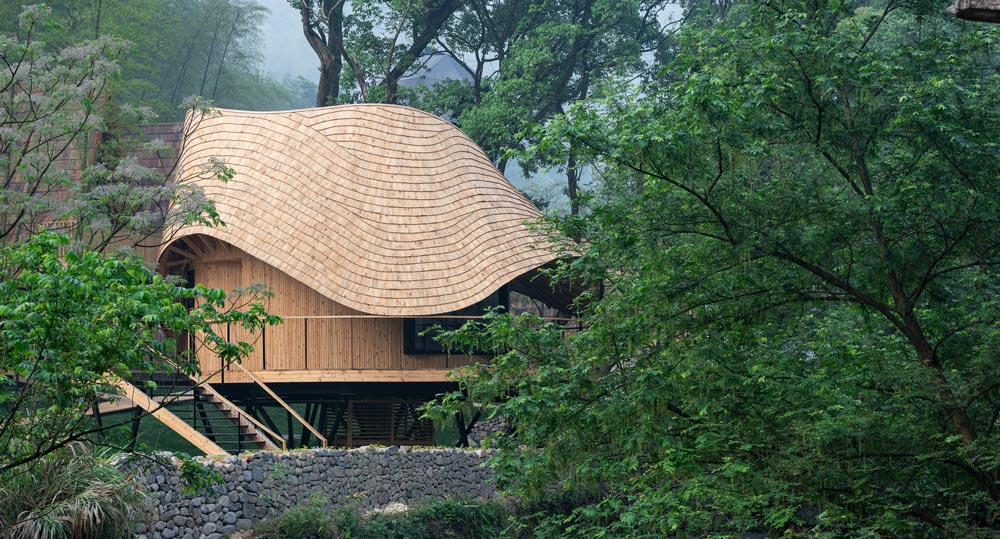 Each room has an exceptional view, guest rooms, open bathtub; high windows guarantee privacy but still give the guests a satisfaction of view of nature.
The building is different than standardization and industrialization by hand construction of traditional dwellings. The curvy roof is not an architect's fantasy; it has a highly error-tolerance rate. It can be considered as respect of rural construction to natural laws. The architect cooperated closely with local craftspeople throughout the design and building process to balance the design form and local construction abilities.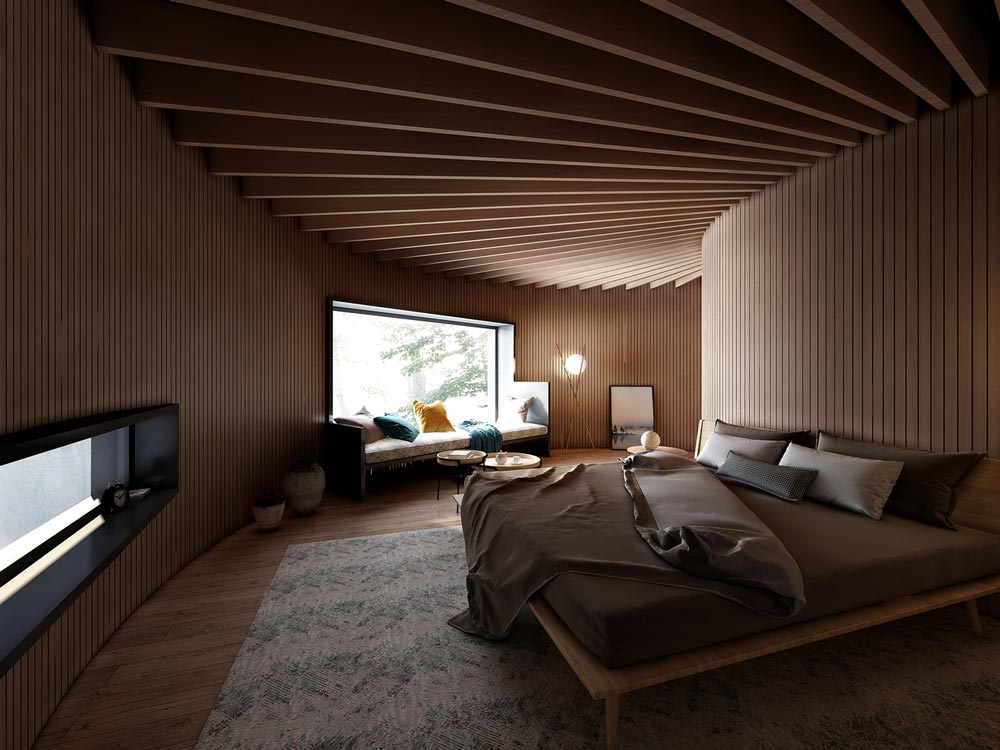 Project Info
Architects: MONOARCHI
Area: 80 sqm
Year: 2018