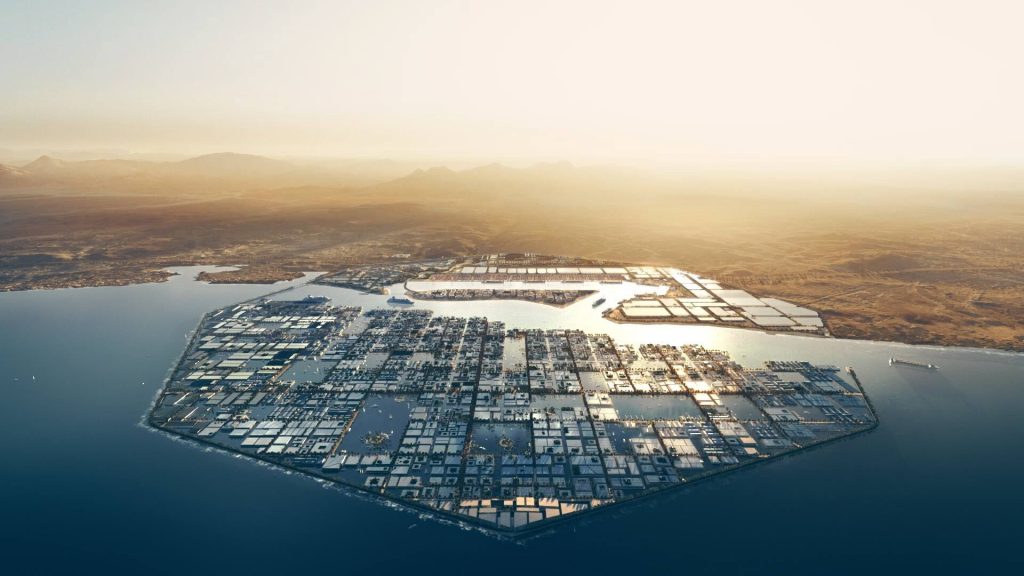 IHG Hotels & Resorts, which boasts 18 different brands and a total of 6,000 hotels, has recently signed a franchise agreement to open a Hotel Indigo property in Oxagon. This coastal industrial city is located in NEOM, a region in the Northwest of Saudi Arabia.
Oxagon is planned to have thriving communities that coexist with clean industry, commercial, hospitality, entertainment, and retail activities. The first residential community in Oxagon will have a 250-key Hotel Indigo property that is expected to open in 2026.
Haitham Mattar, Managing Director, India, Middle East & Africa, IHG, stated: "We are delighted to announce our first IHG hotel in the exciting and rapidly developing region of NEOM. Hotel Indigo is dedicated to embracing the unique essence of each local destination, ensuring that our hotels truly embody the spirit of their locations. We are excited to announce the upcoming opening of this new property in Oxagon, where an innovative blueprint for industry and remarkable livability is being crafted. This extraordinary establishment is set to welcome guests in 2026. In addition, our lifestyle brand, Hotel Indigo, has seen great success in the Kingdom with several signing in the past months. As our presence in the market continues to grow, we are committed to supporting the goals of Saudi Vision 2030 by offering exceptional hospitality experiences to leisure and business travellers visiting the country."
Vishal Wanchoo, CEO of Oxagon, stated: "Hotel Indigo's vision to create a boutique neighborhood hotel reflecting Oxagon's ethos of bringing people and technology together in harmony with nature, makes IHG the right partner for the first upscale property for our urban communities. As progress across our industrial and innovation ecosystems accelerate, these agreements ensure that exceptional hospitality experiences are available to tenants, residents, and visitors from the outset."
Chris Newman, Executive Director of Hotel Development at NEOM, remarked: "Hotel Indigo has earned global recognition for its unmatched ability to blend character and comfort, infusing the unique spirit of each neighborhood it operates in. We are delighted at the opportunity to create exceptional guest experiences that reflect the captivating beauty of their environment. With this property, we aim to capture the true essence of Oxagon's innovative approach to industry, its remarkable people, and the cutting-edge technology that defines it. We are confident that IHG is the perfect partner to embark on this endeavor with us, leveraging their expertise to bring our vision to fruition."
IHG is currently managing 37 hotels in Saudi Arabia under five different brands, namely InterContinental, Crowne Plaza, Holiday Inn, Staybridge Suites, and Voco. There are also 31 more hotels in the pipeline to be opened within the next three to five years. Recently, IHG signed an agreement to manage Hotel Indigo in Mohammed Bin Salman Non-profit City, which is scheduled to open in 2025.