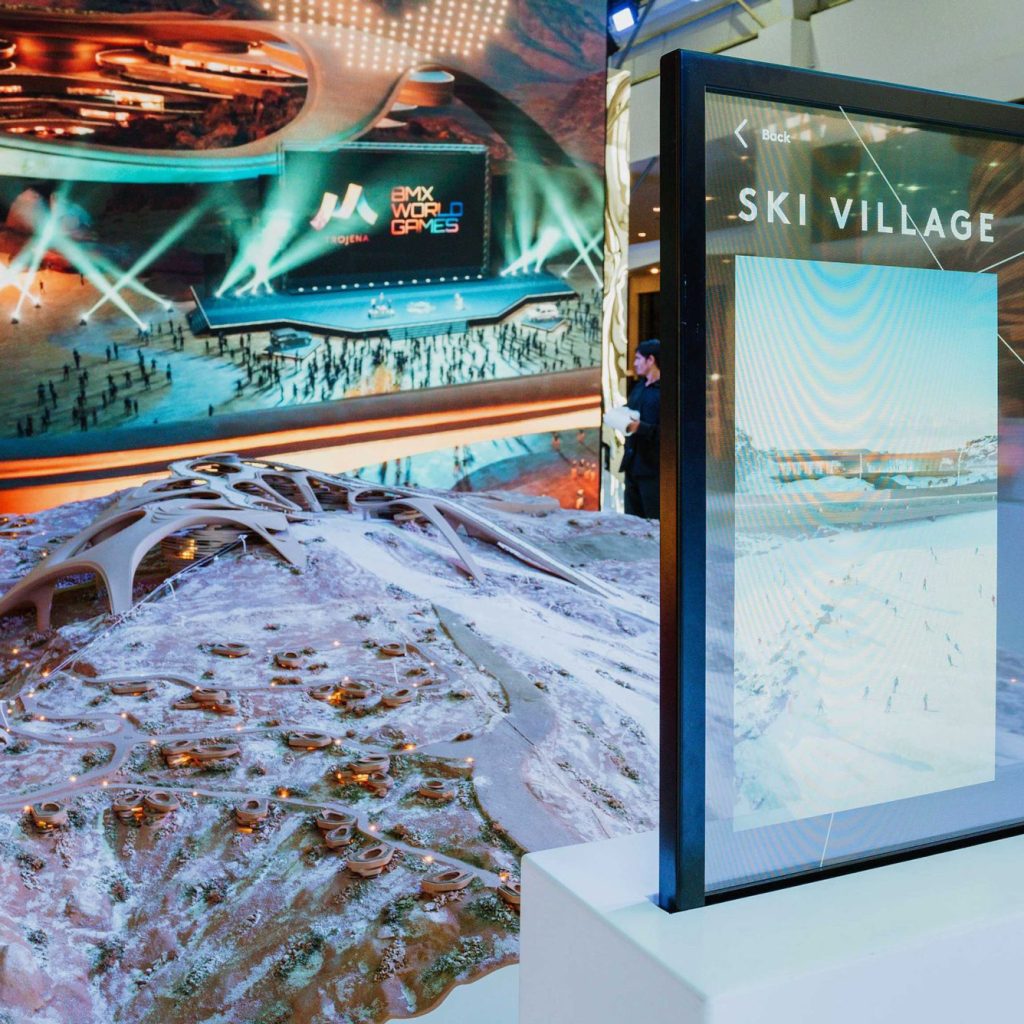 During the NEOM Future of Living Summit held on the main stage of Cityscape Global, NEOM presented detailed models of The Line, Trojena, Sindalah, and Oxagon.
The event showcased large-scale models, live-streaming videos of the ongoing construction activities at the site, and immersive virtual reality experiences of these mega projects. As reported by Dezeen, the exhibition also includes Zaha Hadid Architects-designed a 330-metre-tall skyscraper concept for the ski resort.
Nadhmi Al-Nasr, CEO of NEOM, said, "What we are creating in NEOM represents the opportunity of a lifetime, which will both secure the prospects of the Kingdom of Saudi Arabia and accelerate global progress. The chance to appreciate, understand, and share in this transformative vision is not to be missed."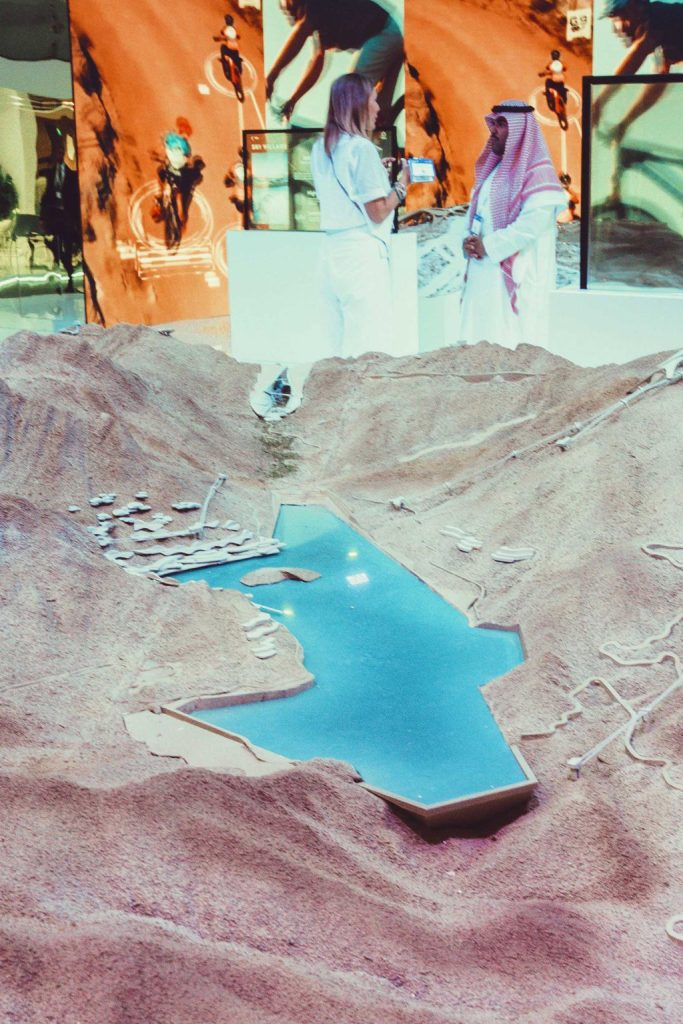 The year-round tourism destination has a ski village and ultra-luxury accommodations catering to families and wellness enthusiasts. Trojena will encompass a variety of activities, including sports competitions, artistic exhibitions, musical performances, and cultural celebrations. This mega city envisions a projected influx of 700,000 visitors and a population of 7,000 permanent residents in the projects and neighbouring residential districts by 2030.
"Trojena will redefine mountain tourism for the world by creating a place based on ecotourism principles, highlighting our efforts to preserve nature and enhance the community's quality of life, which is aligned with the goals of the kingdom's Vision 2030. It also confirms our commitment to be part of the global effort to protect the environment. Trojena will be an important addition to tourism in the region, a unique example of how Saudi Arabia is creating destinations based on its geographical and environmental diversity." said Mohammed bin Salman early this year.