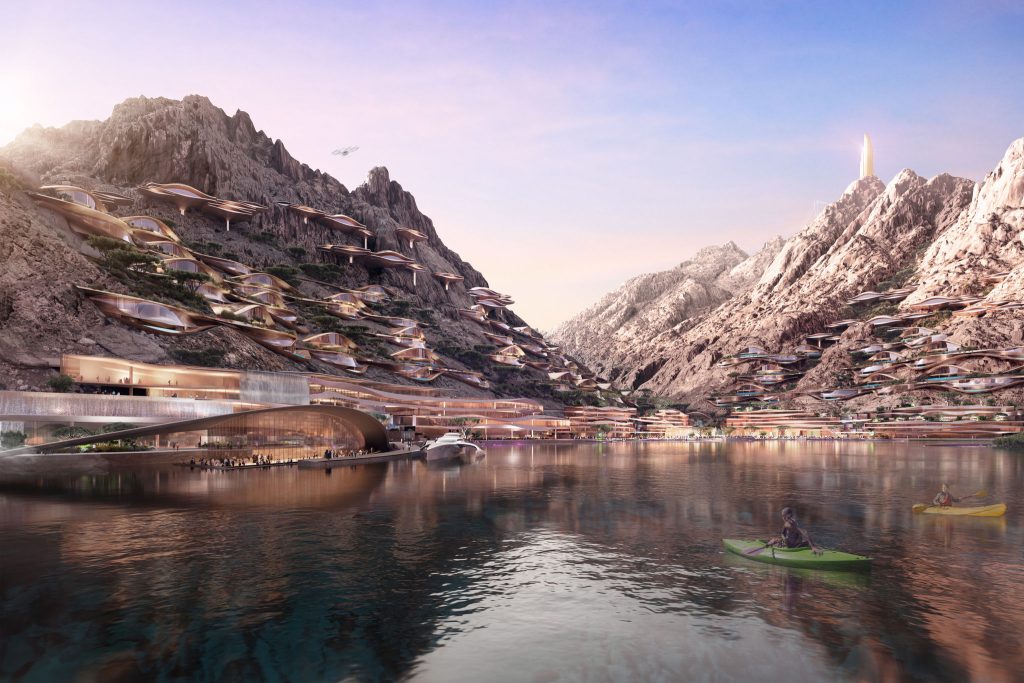 Cityscape Global is an upcoming event that will be held in Riyadh from September 10th to 13th, 2023. The event will offer a unique opportunity for companies from around the world to showcase their flagship projects. NEOM, a Founding Partner of the inaugural event, is excited to participate in the exhibition. The NEOM exhibition will feature scale models, live streams of construction progress on-site, and immersive VR experiences by THE LINE, Trojena, Sindalah, and Oxagon.
Visitors to the summit will learn firsthand tomorrow's cities, homes, and commercial districts from the people designing them. Along with NEOM's own pipeline of transformational, next-generation developments like THE LINE, Trojena, Oxagon, and Sindalah, themes will include smart cities, sustainability, urban planning, digital transformation, and the ideas that are shaping a new future that balances business, people, and planet.
Also, the Design and Architecture stage in Riyadh will provide a 360-degree view of the architectural trends that are inspiring the future of building and community design. Architects, interior designers, model makers, and engineers from Chapman Taylor, Perkins Eastman, Weston Williamson+Partners, Gensler, and Godwin Austen Johnson will connect and showcase their work in the Architecture and Design zone.
Nadhmi Al-Nasr, CEO of NEOM, said, "NEOM is the vision of His Royal Highness the Crown Prince for a new future for people and the planet. It is fast becoming a reality through our flagship projects in collaboration with our world-leading partners. We are excited to present the vision of His Royal Highness for the future of living and showcase our developments to potential residents, partners, investors, and visitors at Cityscape Global. What we are creating in NEOM represents the opportunity of a lifetime, which will both secure the prospects of the Kingdom of Saudi Arabia and accelerate global progress. The chance to appreciate, understand and share in this transformative vision is not to be missed."