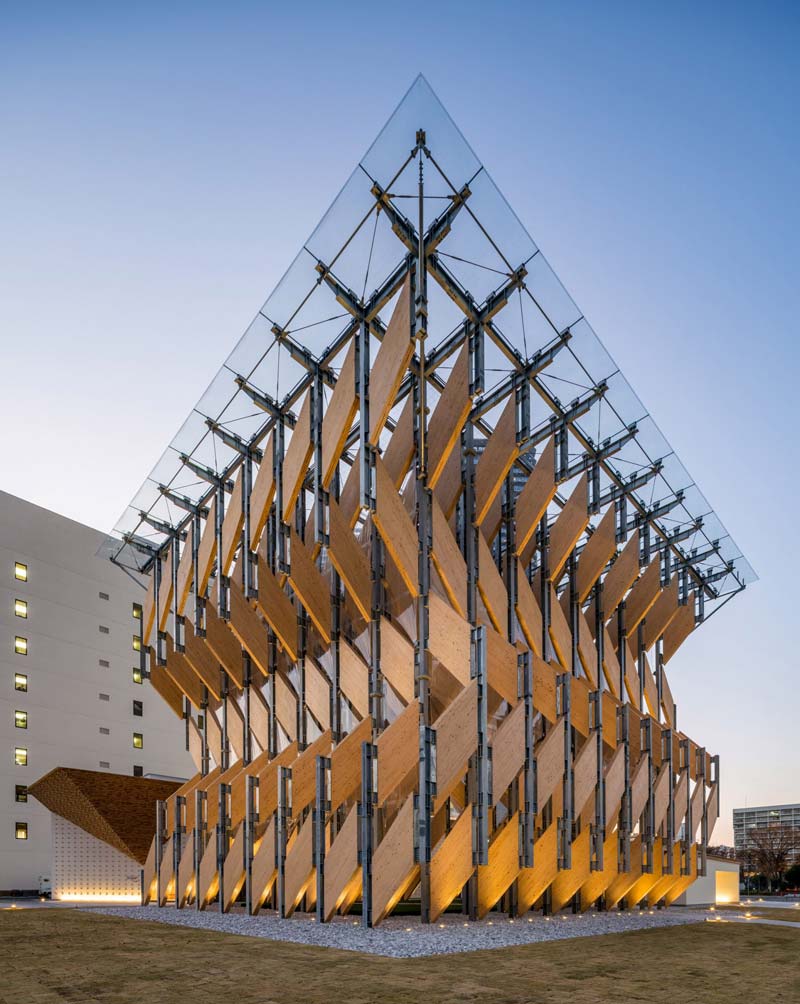 Stunning sculptural timber frames in criss-cross patterns unveiled in the city of Tokyo. Spiralling into the sky, exploring varied dimensions the design was imaginatively oozed by the master Japanese architect Kengo Kuma to create a Cross-Laminated Timber Pavilion. The filtering of sunlight, like trees in forests and shadows playing hide and seek, showcase an enhanced sensorial experience within the pavilion.
Kengo Kuma Associates designed the Cross-Laminated Timber Pavilion for capturing events and conducting performances in Harumi. The semi-outdoor space built using steel frame infills laminated timber panels measuring 63 x 138 inches and 8 inches thick.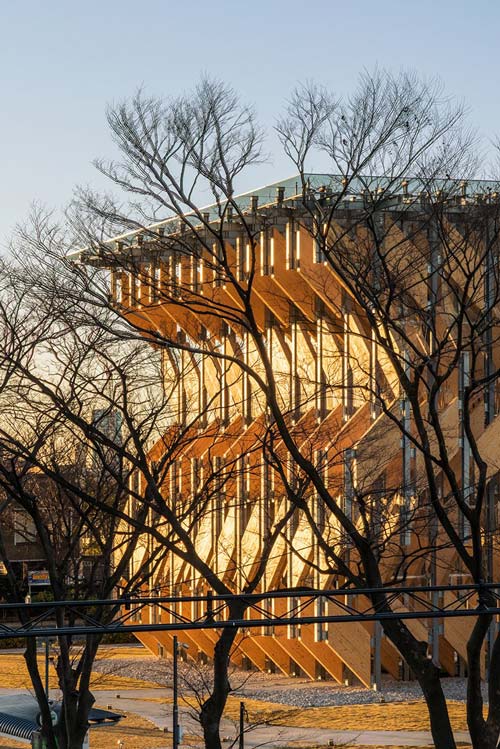 The gaps between the panels form a transparent TEFKA (a copolymer film made of ethylene and chloro-trifluoro-ethylene) covering. These materials prevent wind and rain from entering the pavilion, yet aids in channelling ample ventilation into the interior space. The lightness of the material makes it easier to relocate and reconstruct.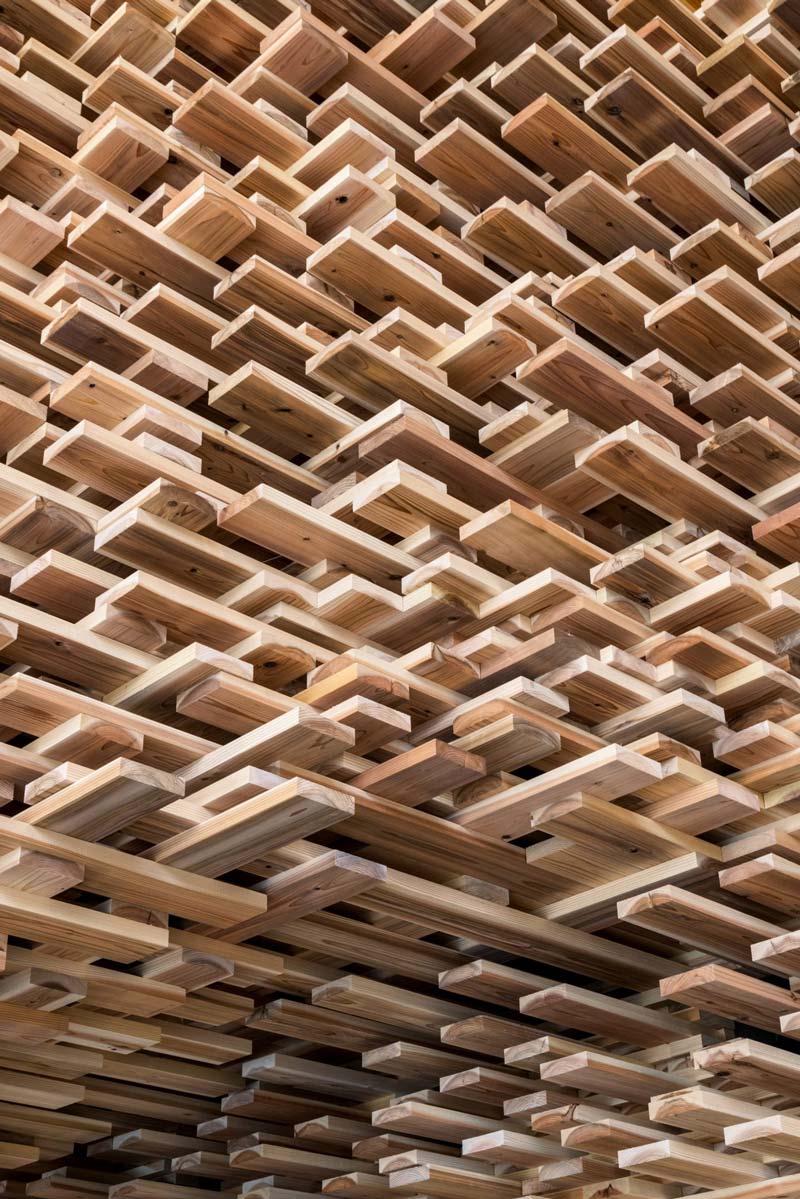 The trapezoidal CLT panels were sourced from Meiken Lamwood Corporation in Maniwa city in Okayama. The pavilion was commissioned by Mitsubishi Estate Group. After the period of the pavilion's use, the panels will be transported back to Hiruzen National Park in Maniwa and will be reassembled in an area surrounded by greenery, says Kengo Kuma.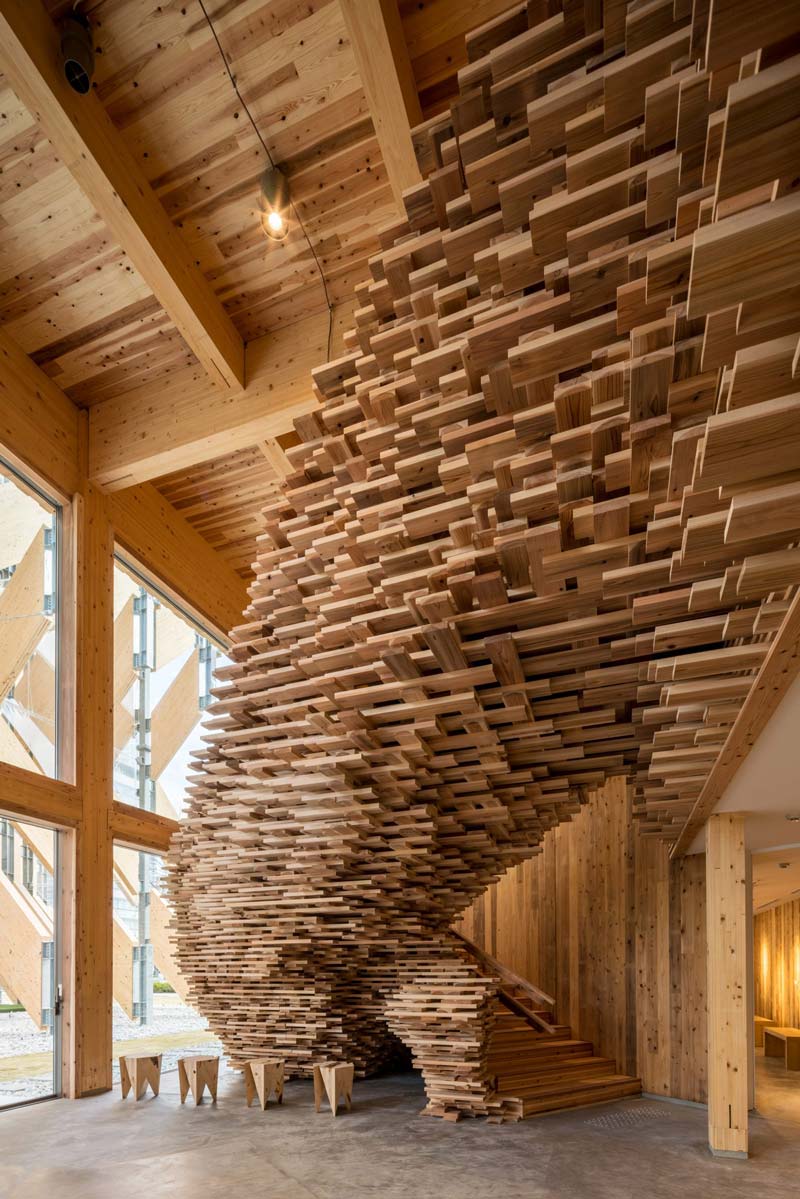 Two event spaces are flanked to the pavilion, where one is envisioned as a sculptural timber stacked staircase using CLT planks. The other space features a play area with wooden toys and stools. An artificial lawn is provided inside with digital screens matched to the diagonal shape in the middle of the lawn. These screens play graphics that change in response to people walking across them.
Harumi was the location for the athlete's village for the Tokyo 2020 Olympics which was postponed due to the COVID-19 pandemic outbreak. Kuma also designed the Japan National Stadium for the global event with timber lattice that forms its feature.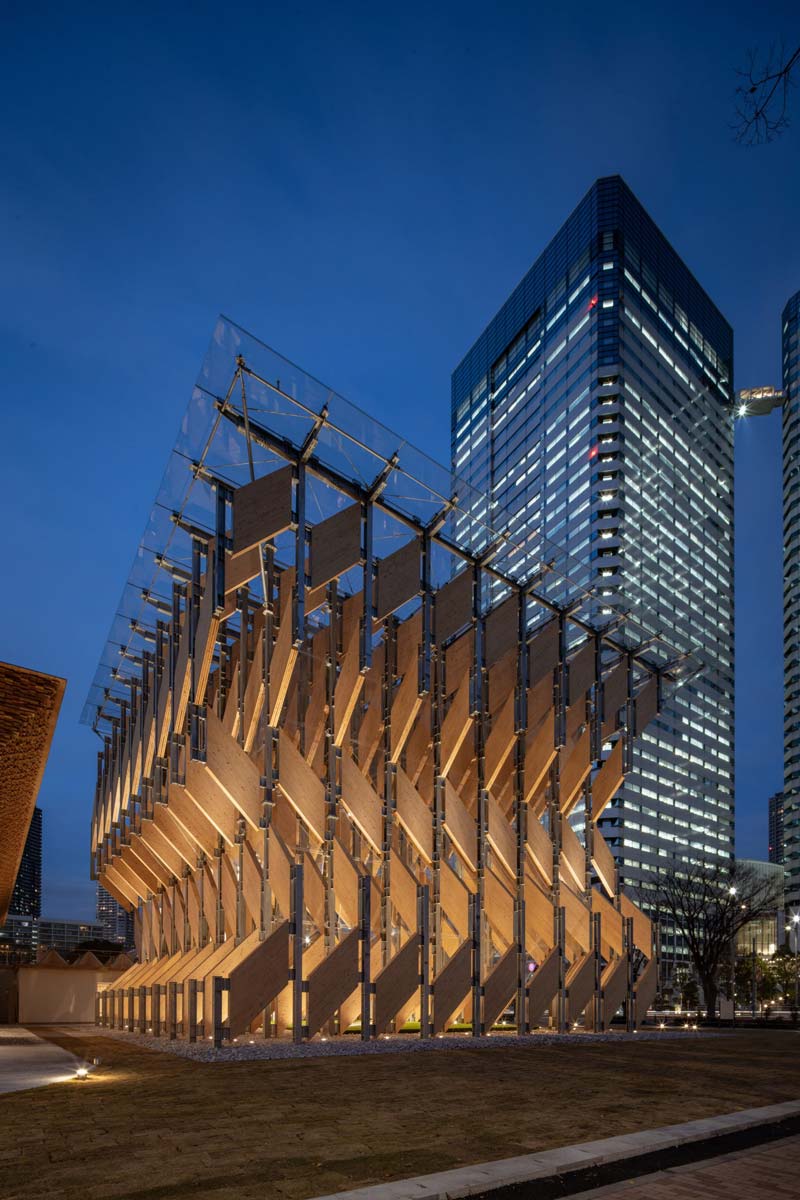 Kengo Kuma's take on visualizing this pavilion is highly innovative as he clinically connects on the Japanese history and uses his contemporary philosophy mix to develop a fused form that works incredibly well, respecting each other.
Project Name: CLT Park Harumi
Architect: Kengo Kuma and Associates (KKAA)
Location: Tokyo, Japan
Total Floor Area: 1,631.16 Sqm
Function: Museum
Client: Mitsubishi Estate Group