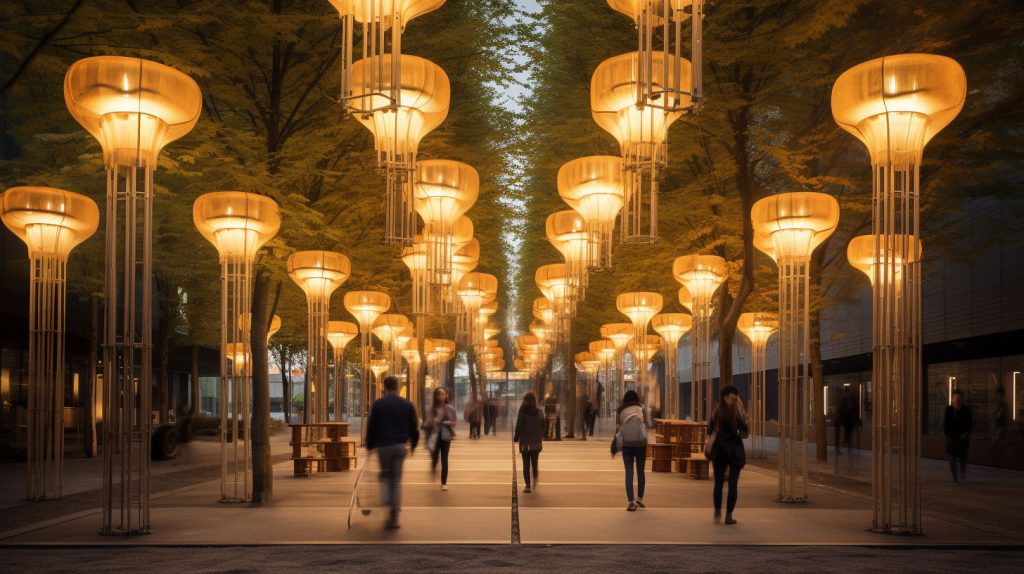 City Lamps Forest was designed by Rolando Cedeño de la Cruz (aka Rolo), this AI exploration proposes the creation of corridors of light and meeting points throughout the city that illuminate the way home for pedestrians after a hard day's work. In this way, we will celebrate the return home, the encounter with ourselves and with our loved ones.
To achieve this, Rolo designed a forest of lamps of different sizes and shapes suspended on vertical structures that resemble trees, placed in some cases rhythmically as we would do in a musical pentagram and in others sequentially to emphasize the axis of movement as a metaphor for our way through life.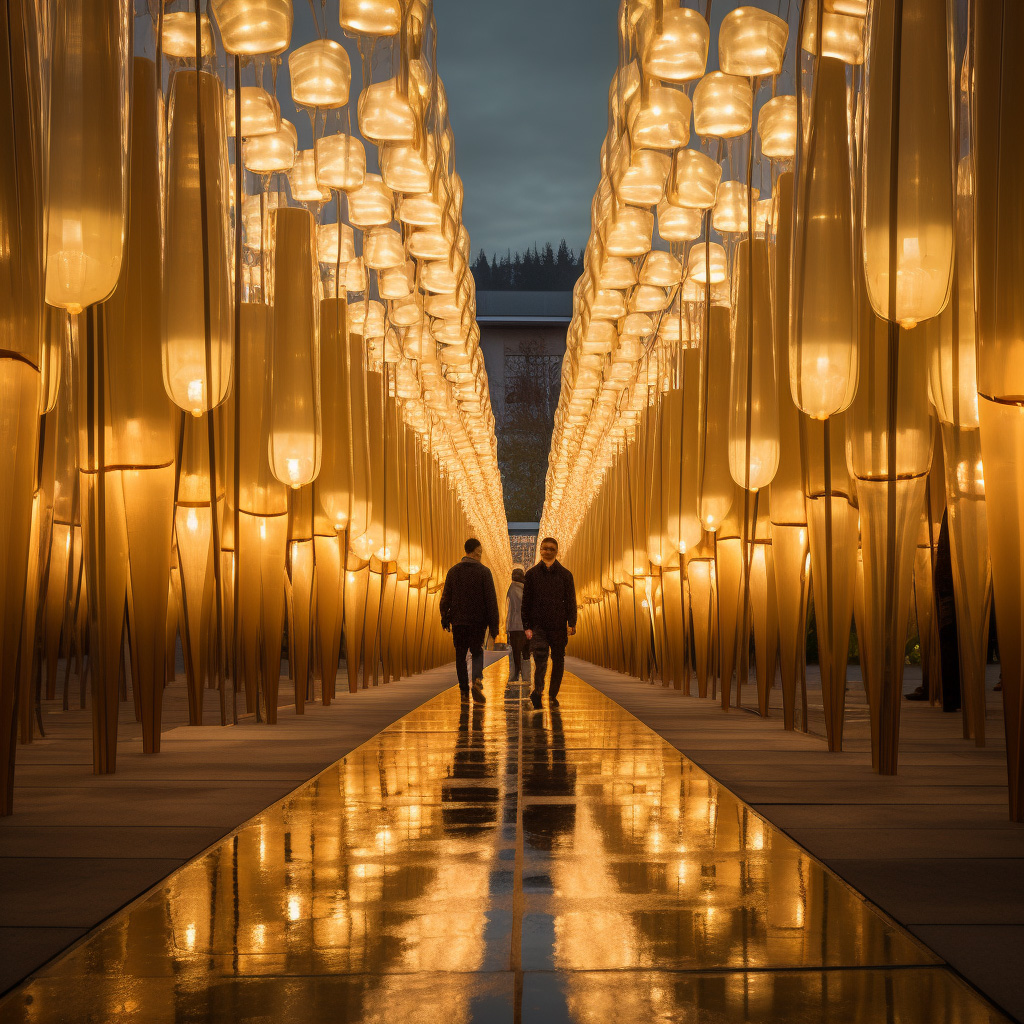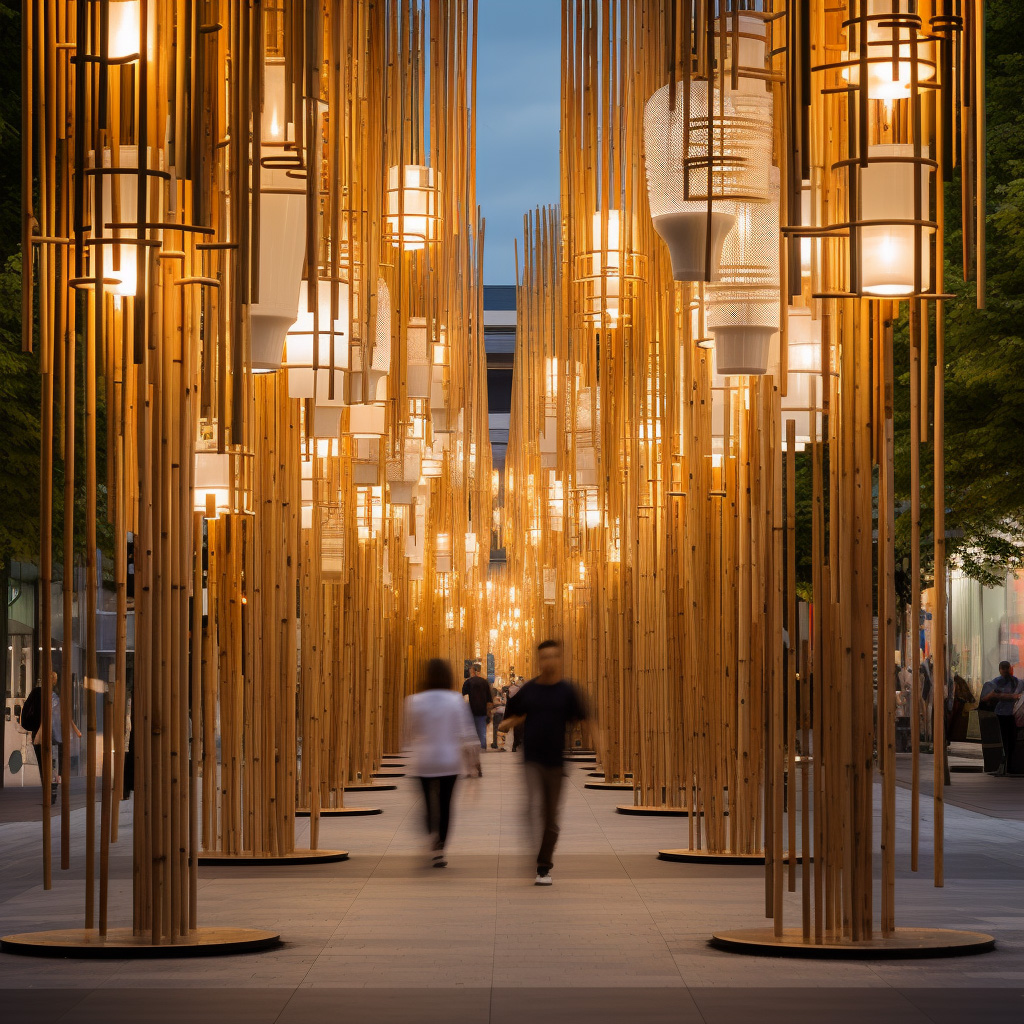 The objective will be to create welcoming spaces with warm light that promote the revitalization of urban axes and meeting points and that give us the opportunity to take a break while stimulating our senses with a more interesting city tour.
To some extent, it is a fusion between the past and the future, a reconciliation between old concepts that gave well-being to human beings, and a projection of the constructive capacities of our time.
According to Rolo, this will also require more integral human beings capable of caring for these places and preserving them for other generations. In this way, and to some extent, we will transform this return home into a victory over ourselves, over the triviality of life, remembering our spiritual nature. We will walk through the light.