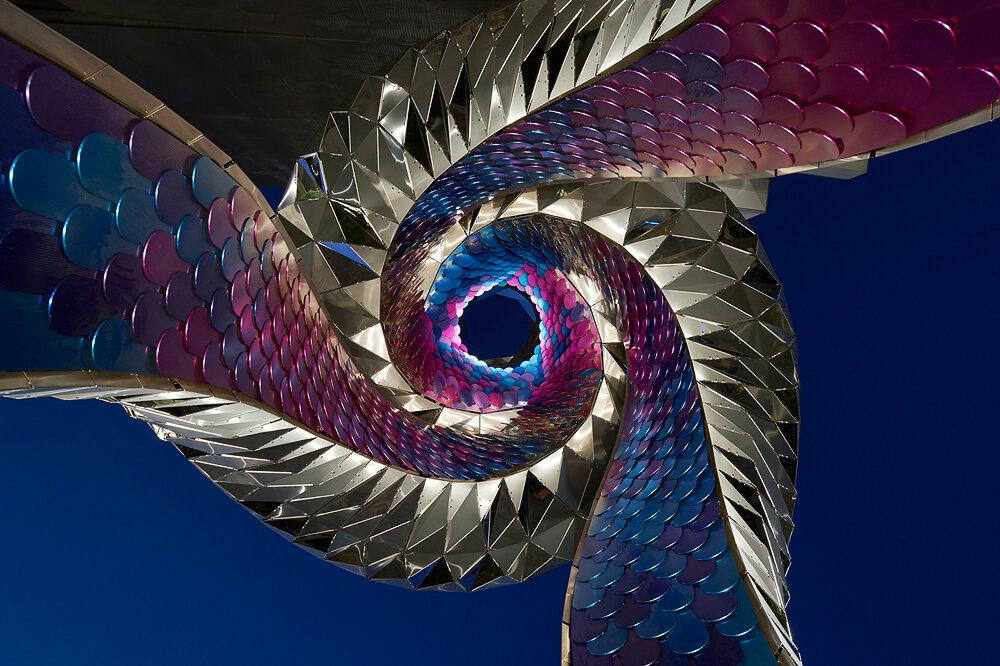 Computational Design: NEXT 9.0, a two-day online conference including pioneering architects and designers from various specialties, was held on May 7-8, 2022. The conference addressed the most important challenges in parametric and computational design thanks to the various presenters and lecturers who presented their forward-thinking approaches for diving deep into architectural technology. Thanks to the partnership between ParametricArchitecture (PA) and DesignMorphine, CD Next 9.0 opened the way for students and young architects to deepen their awareness of these increasingly connected topics. Click here to register and view recordings of the entire Computational Design: NEXT 9.0 conference.
Computational Design: NEXT is a futuristic event, envisioning the potential and opportunities of computational thinking to assist in a mindset shift towards finding better solutions by taking a step back and analyzing all of our tools and technologies first.
Recap
Day 1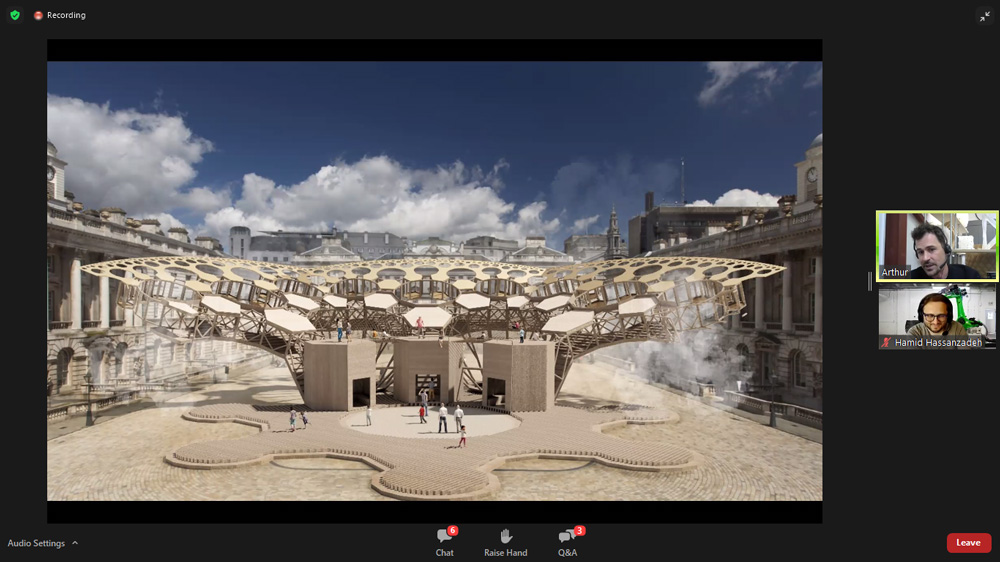 The event commenced with a captivating presentation from Arthur Mamou-Mani, who dived deep into the issues of eco-parametric architecture, circular design and manufacturing, and future living and working. After giving his viewpoints on the idea of iteration, the failures and explorations along the way, and how to break the barriers and limits to think out of the box. He went through the various projects of the company in which they have benefited from rule-based algorithms, robotic fabrication, and technique-led design.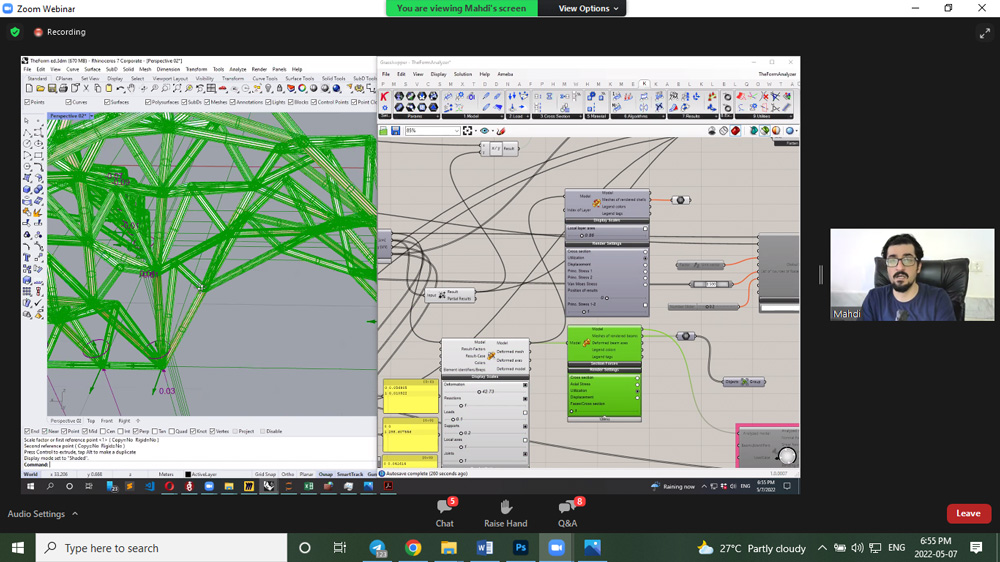 The conference was carried on by Mahdi Fard, who demonstrated a stunning Grasshopper3D process. By embracing the idea of various growth patterns in nature as parameters of a design process, he elaborated on how architects can use data and tools during their design. He explained the process from scratch and created the footprint of the model. The whole process included three stages of designing and using different Grasshopper3D tools, engineering the design and testing our model and data, and fabrication after reaching an optimized structure.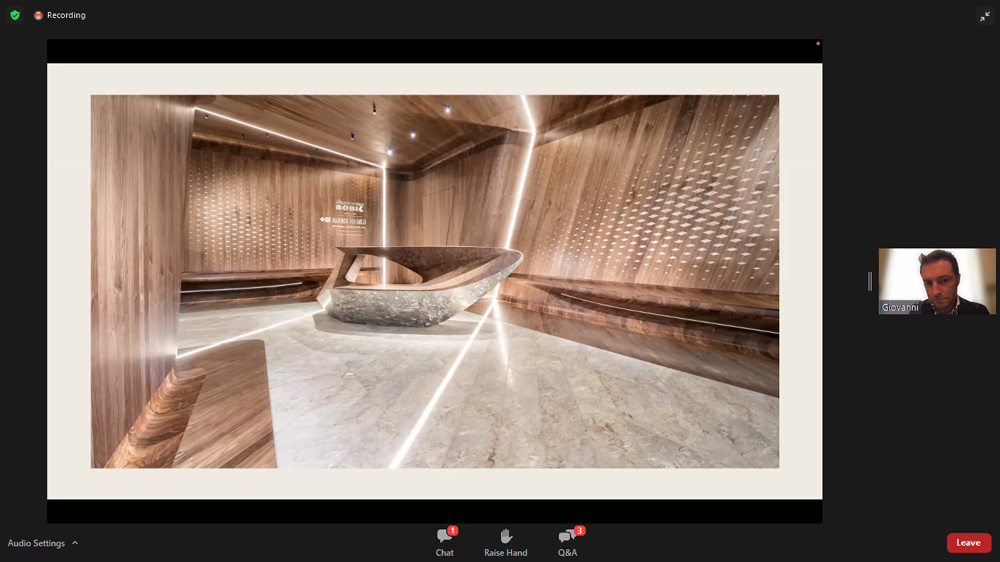 Then, Giovanni De Niederhausern discussed his company's design methodology, goal, and many projects that combine technology and aesthetics to have a beneficial influence on the design process. He went through the main reasons for their shift from product design to architecture and the willingness of the company to contemplate different fields of design. The focus of his speech was mainly on the importance of integrating technology and beauty to create a positive impact within the design.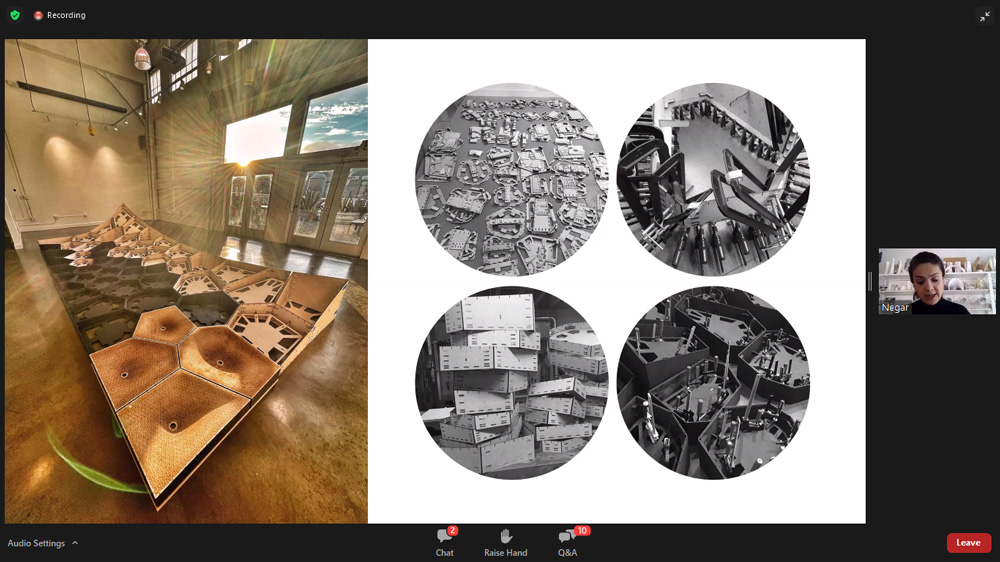 Negar Kalantar focused on the idea of adaptability through material tuning. She believes in addressing design problems inside out and also the power of robotics, performative design, 3Dprinting, and adaptive design to meet the demands of the current era. Additionally, she illustrated her multiple works in the field while relating the notion of adaptable design through bio-inspired approaches, computational design methods, and new materials.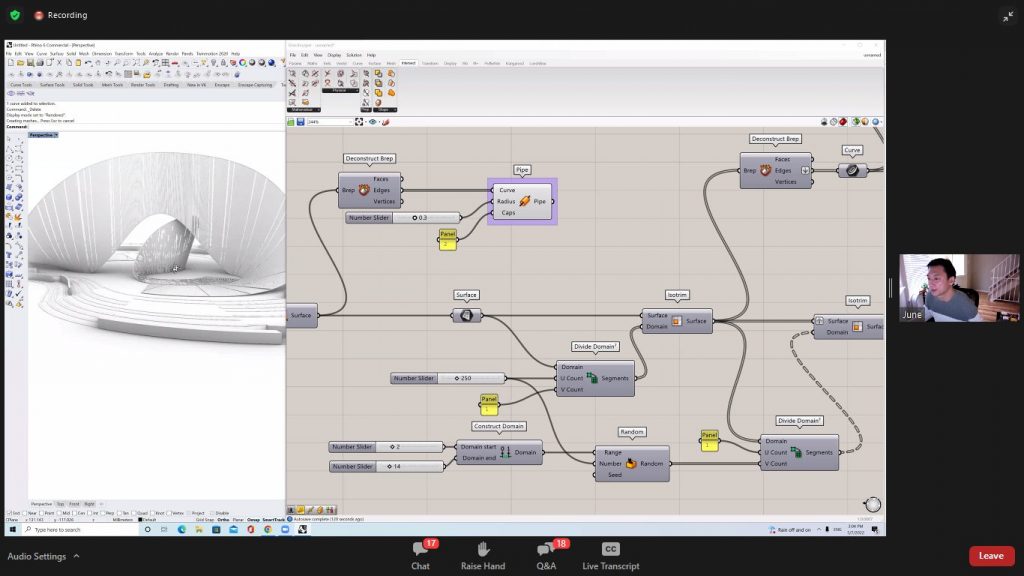 Later, June Lee revealed a Grasshopper3D process of a pavilion with its surrounding landscape. His conceptual design is powered by creating a design process instead of a single model. Therefore, he developed his work on the basis of the organic movement, repetition and overlap, continuity, and duration themes.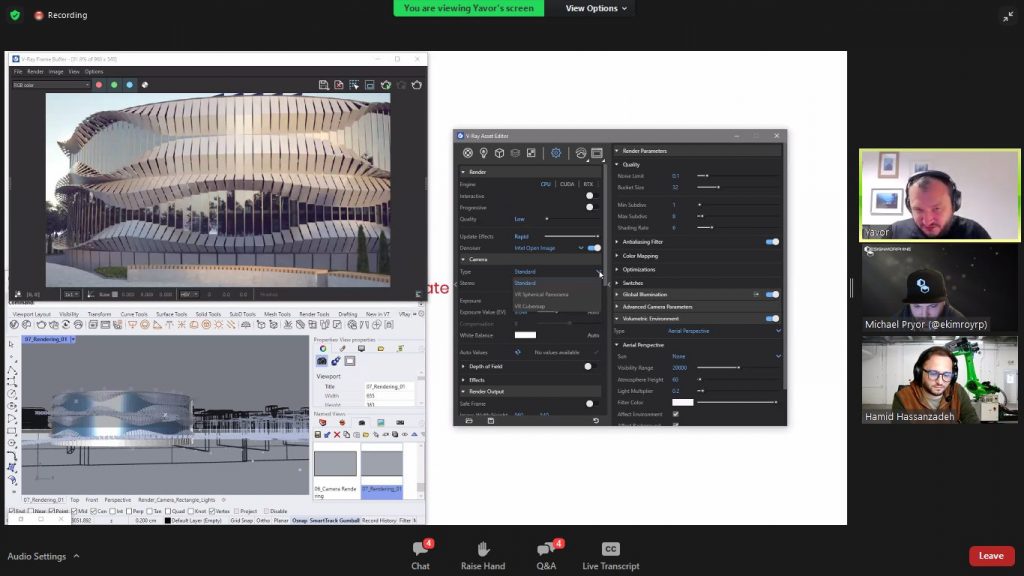 Day 1 ended with Yavor Stoykov's presentation on the diverse rendering techniques and approaches in V-Ray. He thoroughly covered different tools of the Chaos group including Chaos Cloud, Chaos Cosmos, V-Ray Scatter, V-Ray Dynamic geometries, lighting workflow, and camera setup.
Day 2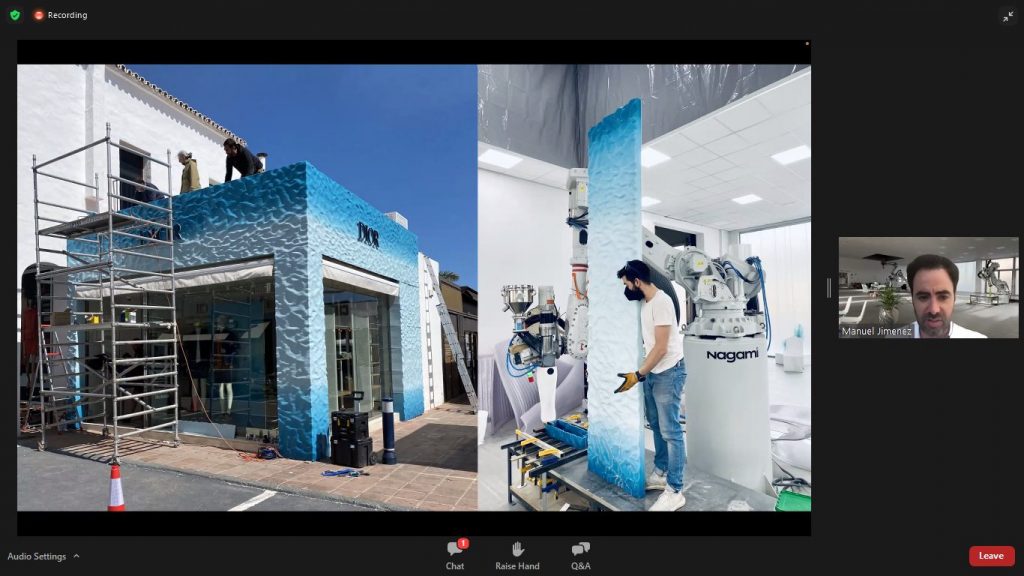 Day 2 started with a lecture by Manuel Garcia in which he provided an intriguing presentation on the issue of architectural discipline at the age of 3Dprinting. He dealt with topics of automation, digital thinking and making, distributed manufacturing, and the role of architects as makers and as the ones who will create a sustainable change. He delights in the notion that by using recycled plastics to produce architectural objects, local communities will be empowered and they will start creating objects for their use.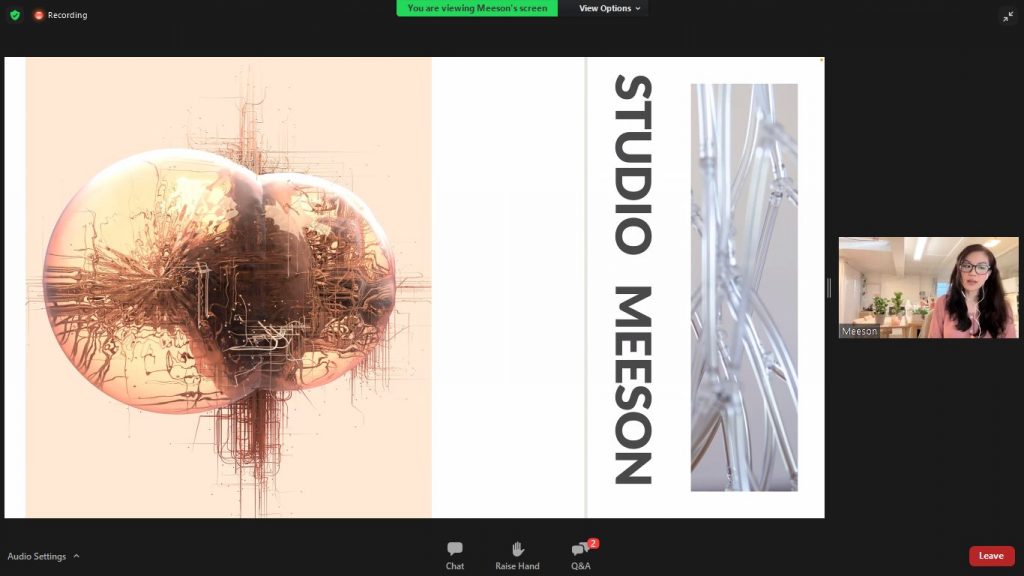 Meeson Pae explored an incredible Cinema4d workflow. After presenting her numerous public art, concept art, and installations, she evolved her design from an initial sketch to an exceptional biomorphic shape.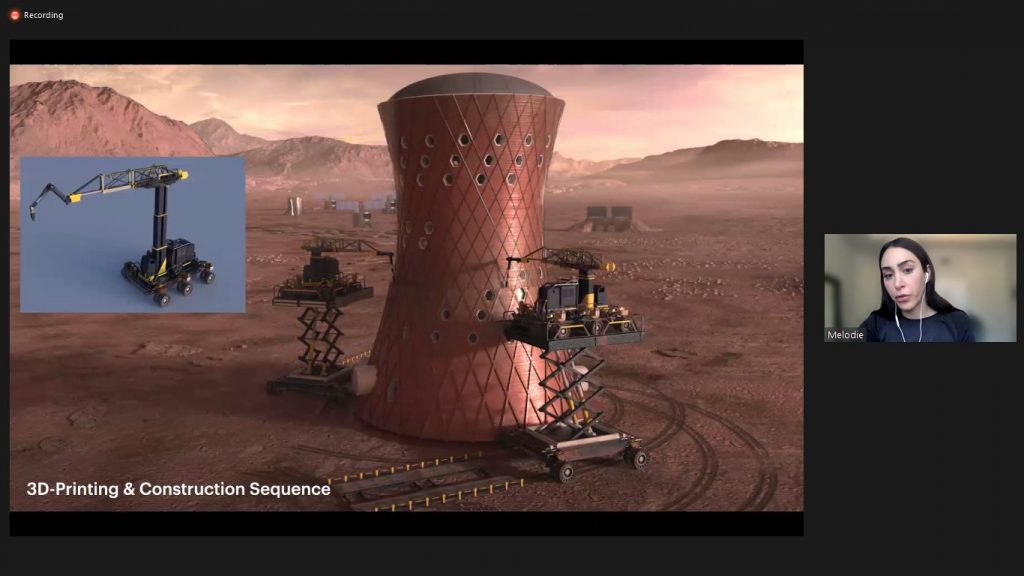 Next, Melodie Yashar highlighted her work with NASA and ICON, as well as her expertise as an architect working in the field of technology. She mentioned her studies of robotics and human-computer interaction after working in traditional architectural firms for a while. Also, she reminded the importance of people with machines when describing her team's proposal for NASA 3Dprinted habitat competition.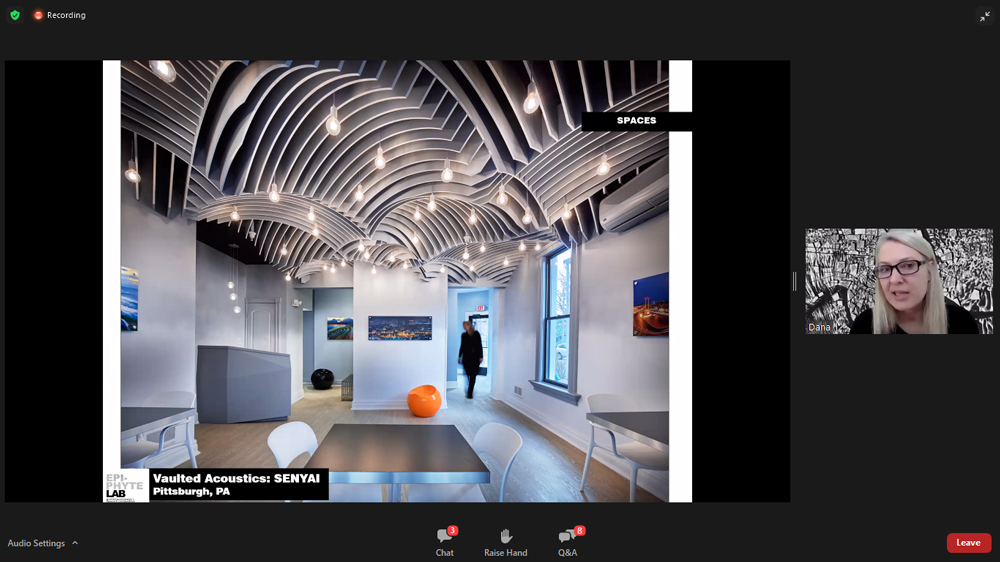 Dana Cupkva, later, gave an insightful presentation on the ecologies of shaping matter. Her talk covered a wide range of environmental challenges, ranging from socio-ecological knowledge to architectural politics. She focused on the impact of computational design, biological thinking, and contemporary manufacturing paradigms on the connection between architecture and landscape. She also included the topics of procedures through geometries and material explorations in her talk.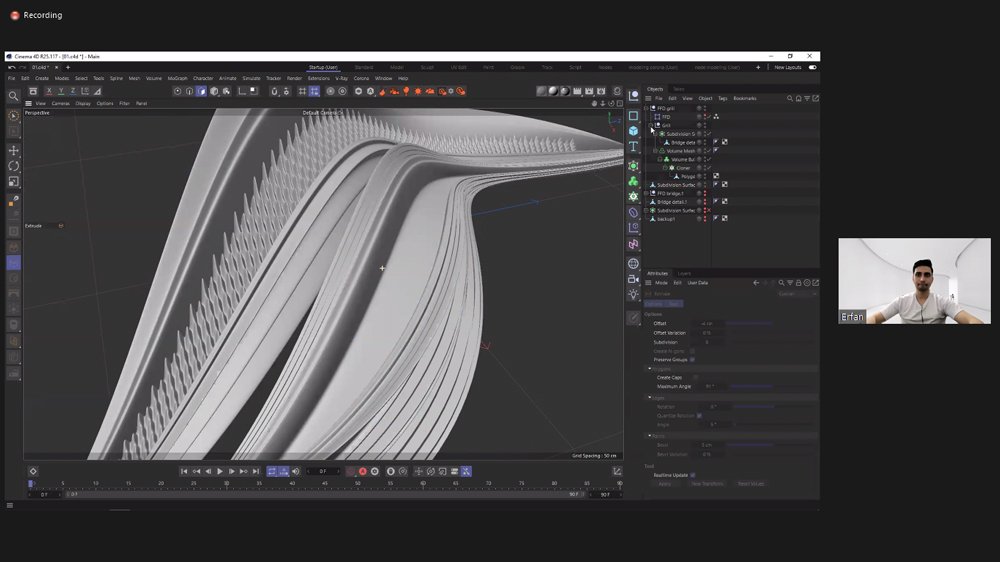 Erfan Habibpour had an appealing Cinema4D workflow in which he expanded his experiences with numerous tools within the software after a quick demonstration of his creations. He primarily relied on Hard surface modeling, Volume builder, FFD, Mograph, and Subdivision surface within his work.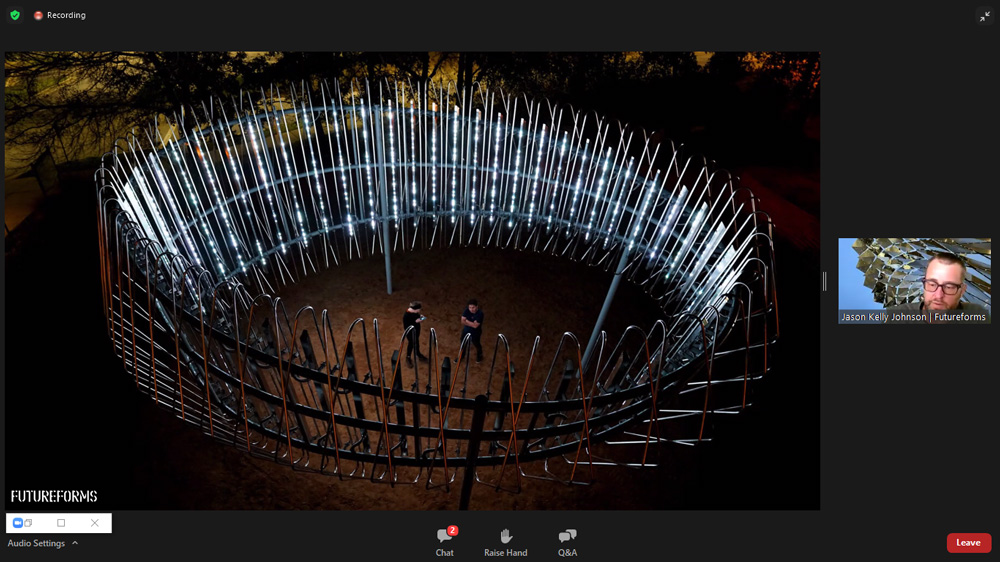 Last but not least, Jason kelly Johnson was the closing speaker of the Computational design 9.0 Conference who addressed the audience with a variety of the Futureform's hybrid work, ranging from early and contemporary projects to constellations. His presentation offered a dive into the realm of modeling, 3Dprinting, lattice structures, and most importantly sensor-based responsive installations, reacting to data such as user movement or Twitter feeds.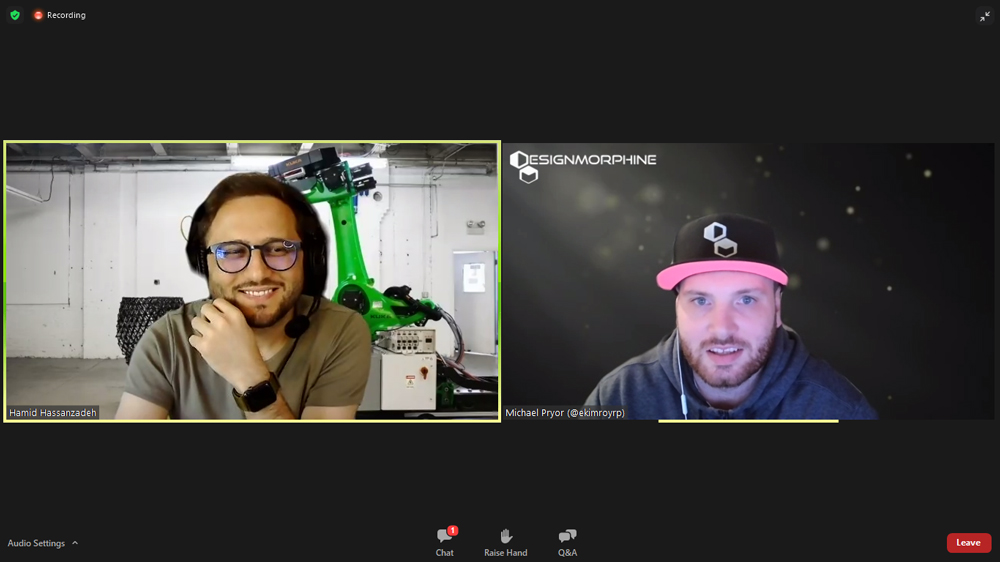 Finally, Hamid Hassanzadeh, the creator of PA, gave an endnote. Hamid conveyed his thanks to the attendees, along with Michael Pryor, Design Director of DesignMorphine. The dates for COMPUTATIONAL DESIGN: NEXT 10.0 were also published.
Computational Design: NEXT 9.0, which included a world-class array of speakers and innovators, provided a roadmap for attendees while exploring current architectural innovations and technologies. The conference's main goal was to create opportunities for collaboration by allowing us to meet, talk, and connect with pioneers from all around the world while learning about the fascinating world of computational design. Click here to register and view recordings of the complete Computational Design: NEXT 9.0 conference.