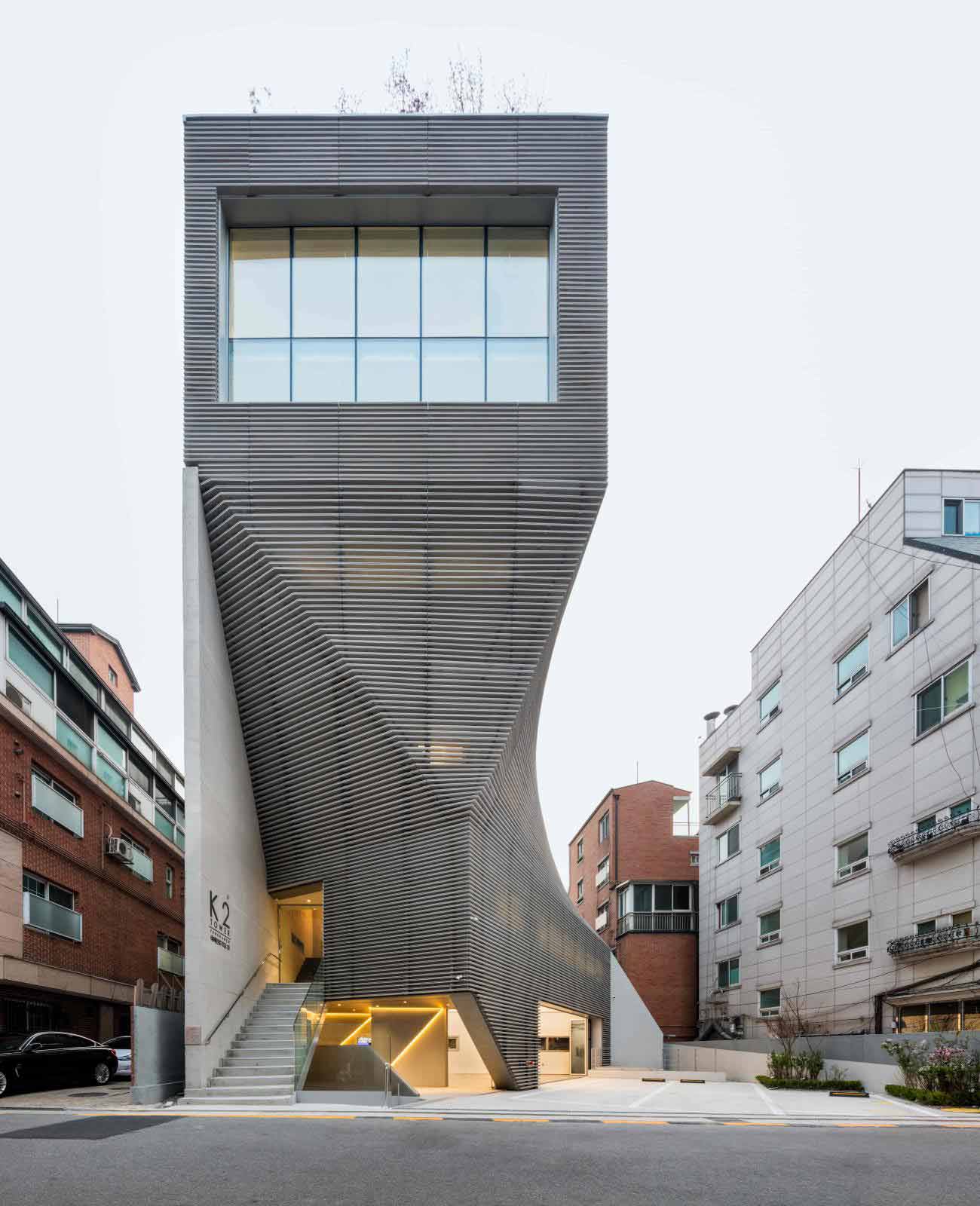 K2 Tower, designed by Jo Jinman Architects is a 5 story office building in Seoul, South Korea. The project is located at the intersection point between the large business area on Teheran-ro and the densely populated housing neighbourhood, in other words, between the city's domiciliation and labour.
Due to the nature of the intersecting space, it is an urban domain in which various restaurants and beauty services — required for both parties — are provided during the busy night hours, recharging the life of exhausted people in a certain sense.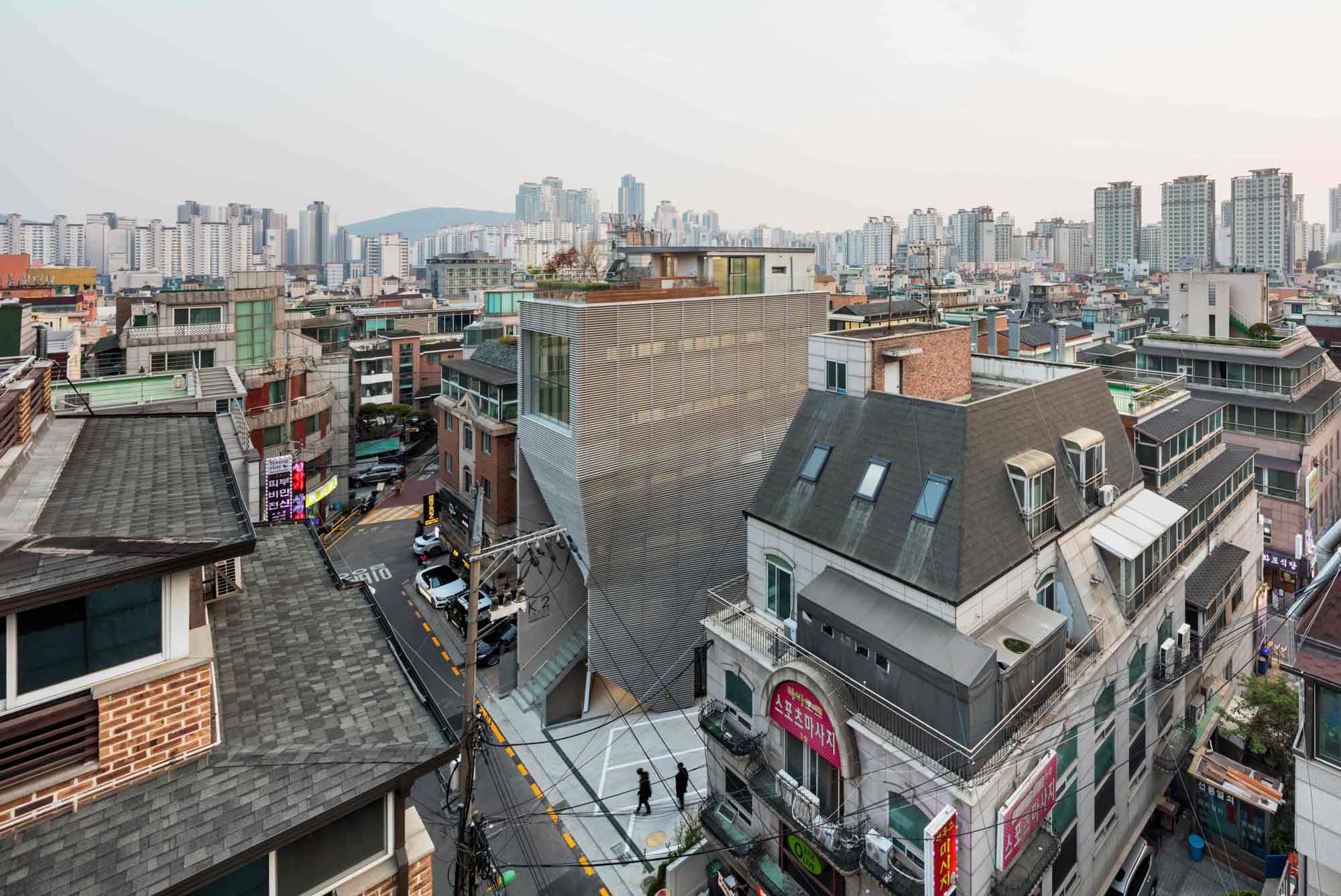 The site is located inside the fragmented and congested city with numerous buildings, signboards, windows and walls, floors and floors, and it is extremely narrow when compared with the adjacent land.
In addition, the required commercial-oriented programmes cover 2.5 times of capacity than the ground area, and due to the parking and the daylight constraints, the upper and lower parts became to have plans consist of completely different angles and shapes.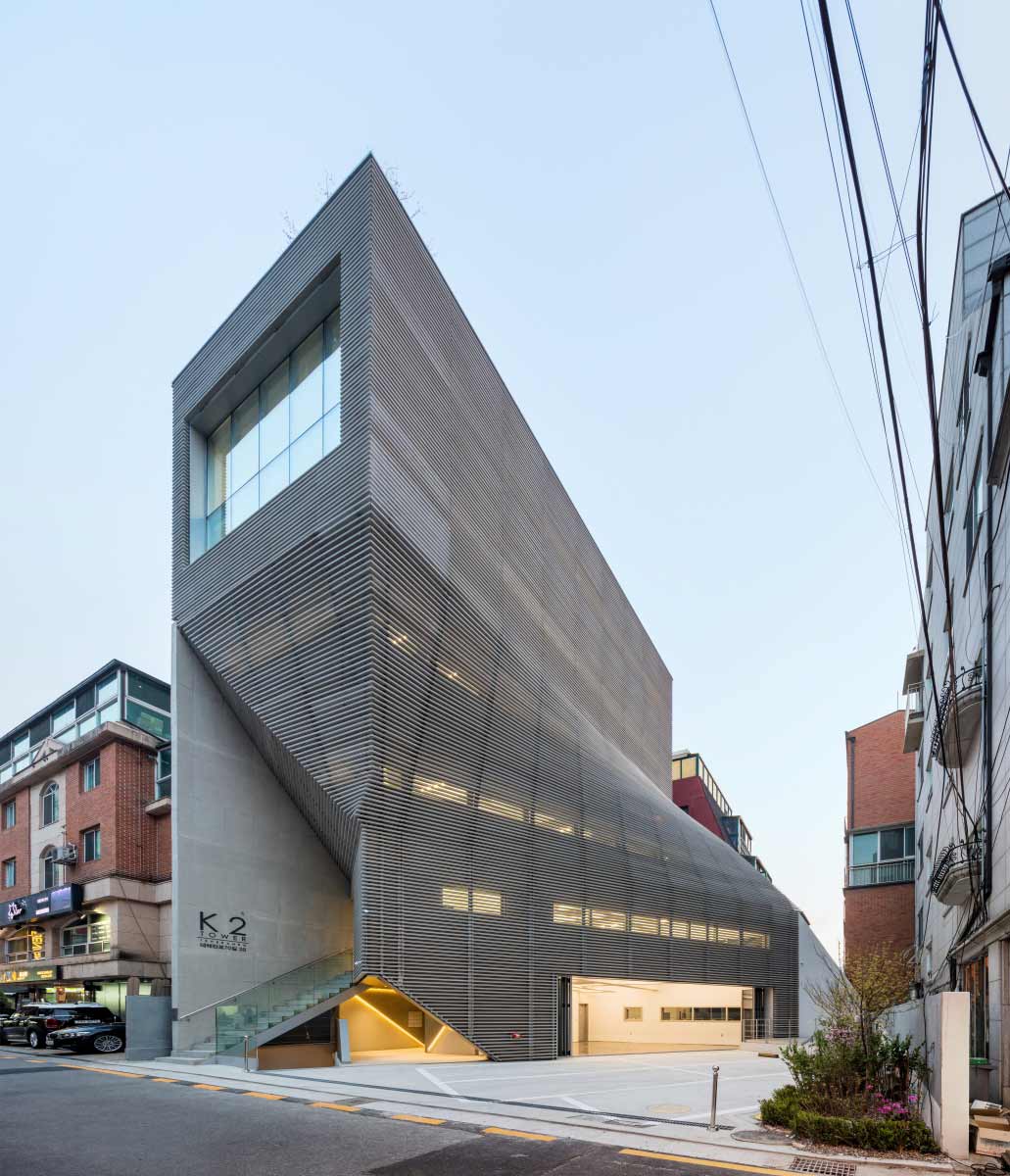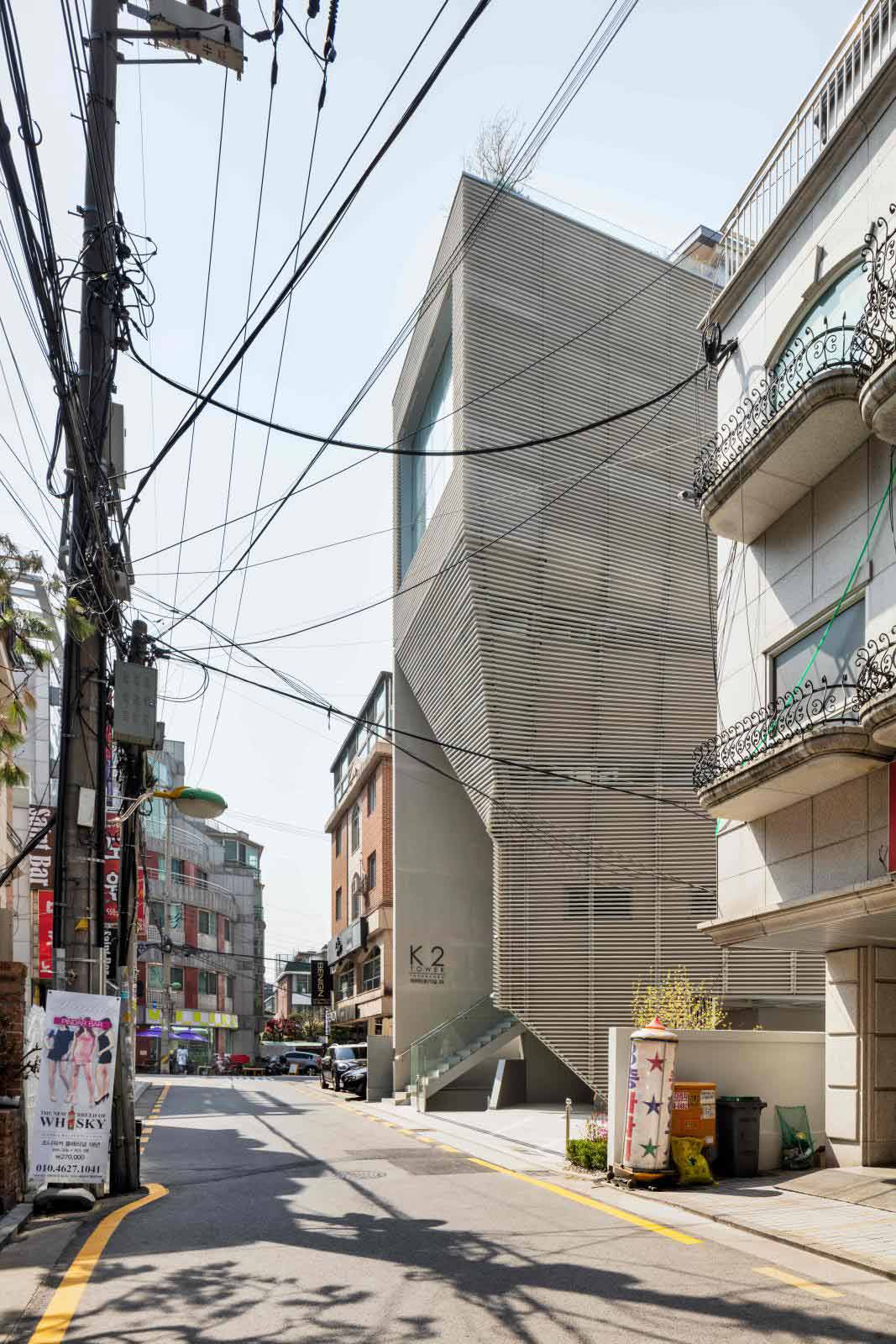 The basement, the first and the second levels on the lower part, which face the street, do not go through the core on the inside. Rather, as a continuation of the street, those levels have three-dimensional interfaces that extend through each independent exterior stair.
In terms of the commercial facility, the lower part aims to make the front elevation as visible as possible, so the plan took on a trapezoid shape in relation to the parking space.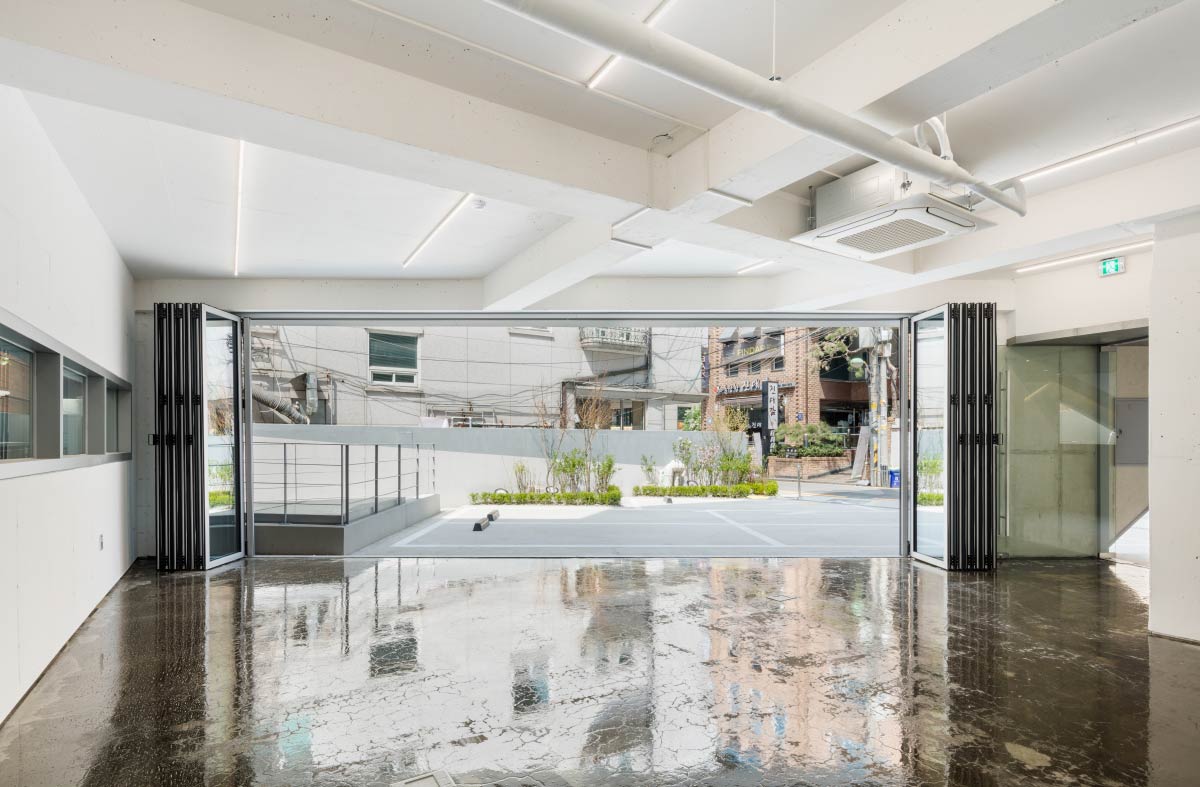 Whereas the upper part forms a monolith volume in the three-dimensional shift of the two different types of reference planes, which is influenced by the rectangular plan for the work space regulated by the daylight control.
The exterior wall of the freely curved surface — which is in contrast with the surroundings — serves as a main structural component, minimising the columns on the narrow interior space and maximising the space use.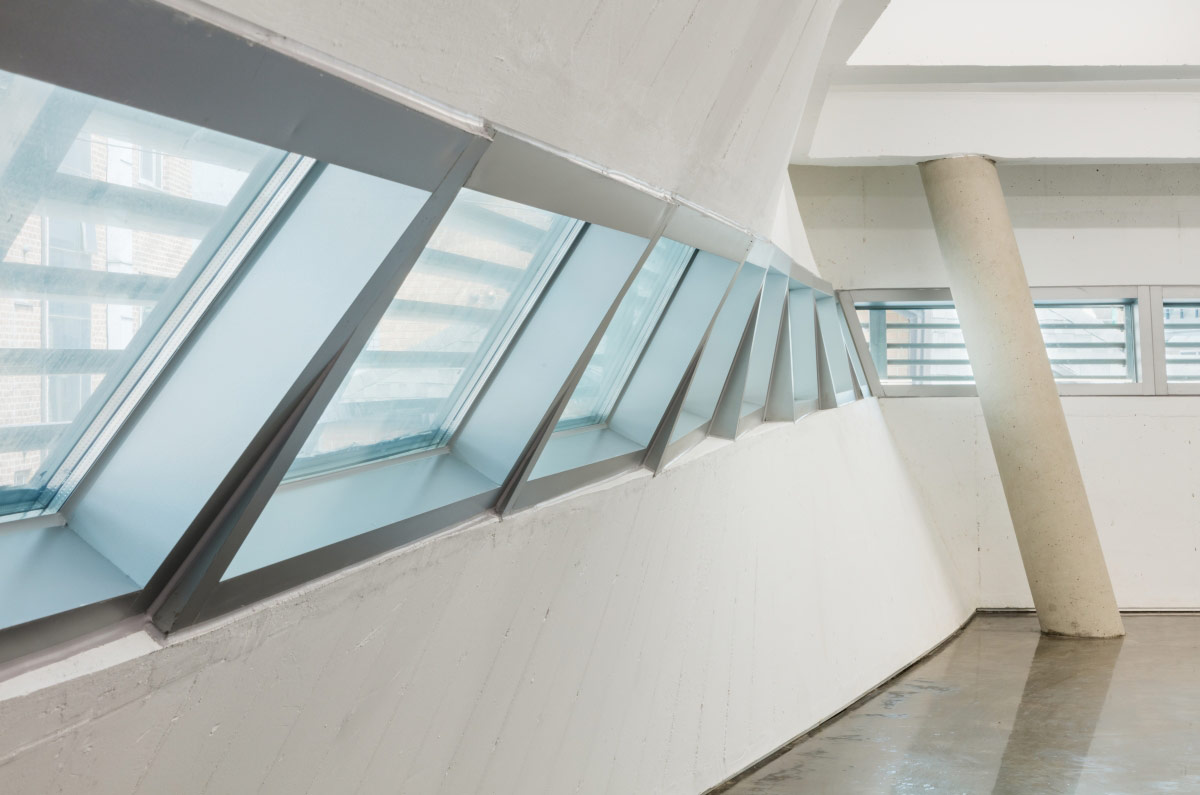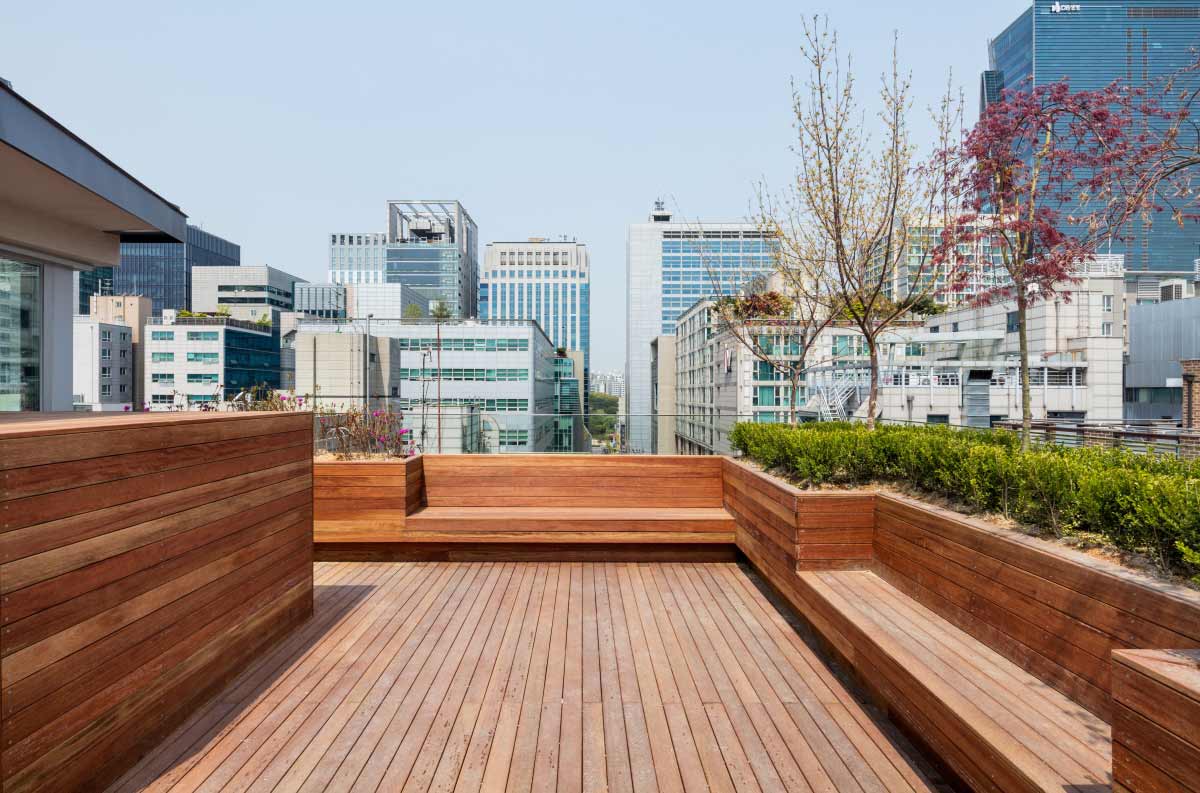 For the exterior envelope, the middle of the perforated area of the BACE panel was cut, and the sides were shifted and used as the louvers on the front.
Through the endless repetition of double shades — the two thin blades on both sides of the perforation, and different depths between the louvers — a diversity of light was achieved.
The curved surface is created in the differentiation of straight lines, and the familiar material is suddenly made anew through the display of the light and the shade.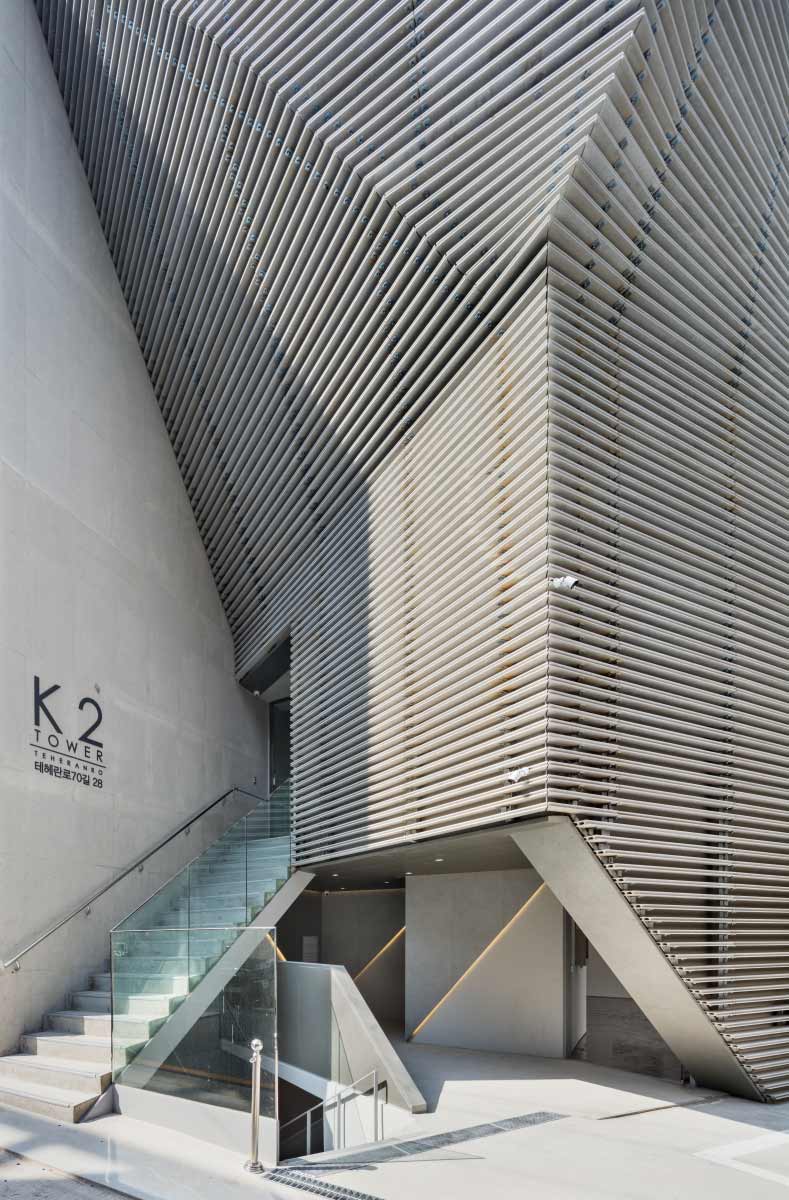 Project Name: K2 Tower
Architect : Jo Jinman Architects
Design team : Kim Sang, Um Dongsub, Lee Minki
Location : 28, Teheran-ro 70-gil, Gangnam-gu, Seoul, South Korea
Programme : Cafe, Restaurant, Office
Site area : 239m2
Building Area : 119m2
Structural engineer : THEKUJO
Mechanical and Electrical Engineer : GM ENC
Construction : Seojin General Construction
Design Period : Oct. 2016 – May 2017
Construction Period : May 2017 – June 2018
Client : Kim Wanseung