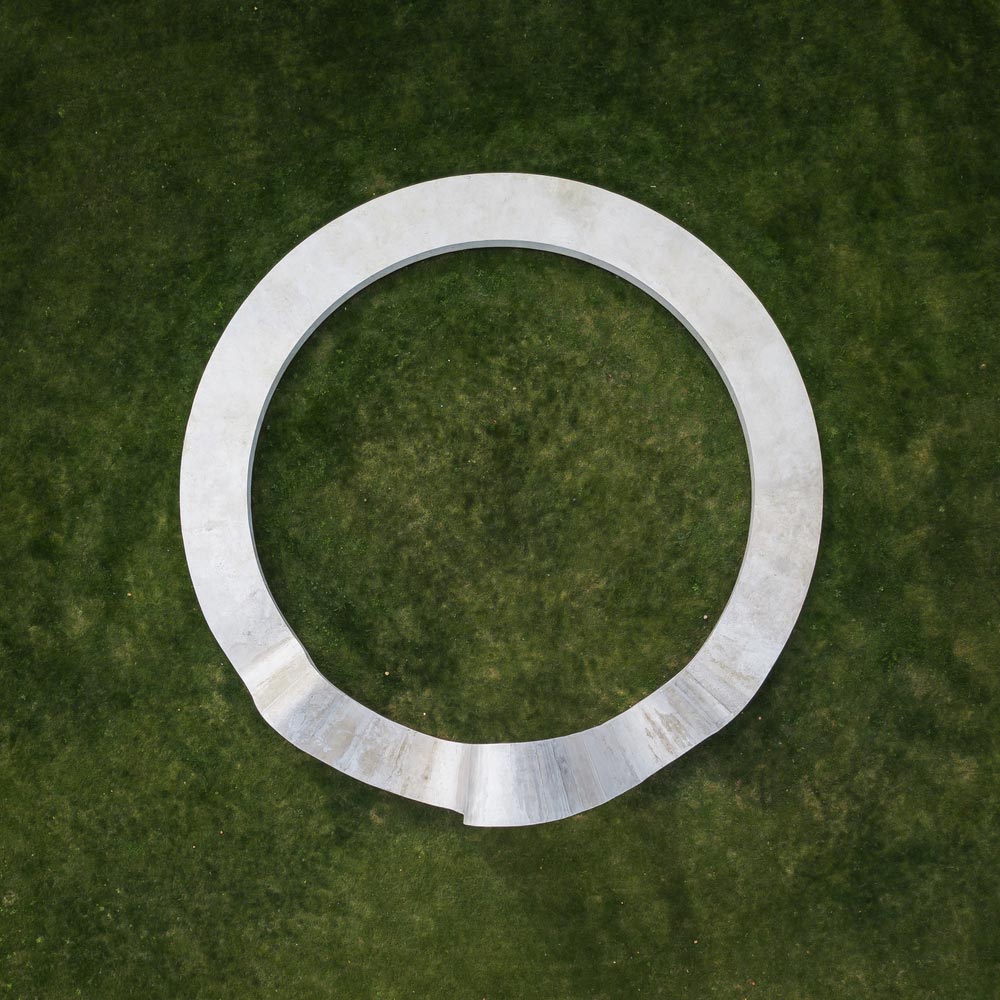 The renowned creative and experimental studio FAHR 021.3 weaves 'LOOP' an innovative sculpture cum seating at the University of Porto, Portugal. Expressed as an element of celebration to the 10th anniversary of Science and Technology Park at UPTEC. The FAHR designers challenged to symbolize and conceive an intriguing structure for the garden in front of the central building. They were profoundly setting a mark in time and a vision to the future, the installation scores as an iconic symbol for the park.
The concept developed from a variety of silhouettes screened capable of being a center in Asprela. Moreover, a waving pattern envisaged onto a simple circular form draft a wonderous appeal. Subsequently characterized as a pole of great concentration of health and educational facilities that generates a daily flow of people without motives for permanence by the absence of points of interest in the public space.
Additionally, blending a concrete circle bench within an organic fabric, LOOP undertakes the idea that repetition is never equal; the same round will never be the same. With each circle that closes, new textures coupled with patterns are generated, bringing a unique identity. Indeed sparking a meet in the garden allowing seamless conversations, democratizing themes, and participation of the passer-by.
LOOP defines an evolutionary step in the way the urban setting is configured and addressed. In FAHR 021.3 studio, the team believes in chasing a new developing locus. In addition, to enshrine a reference in the public space allowing any appropriation.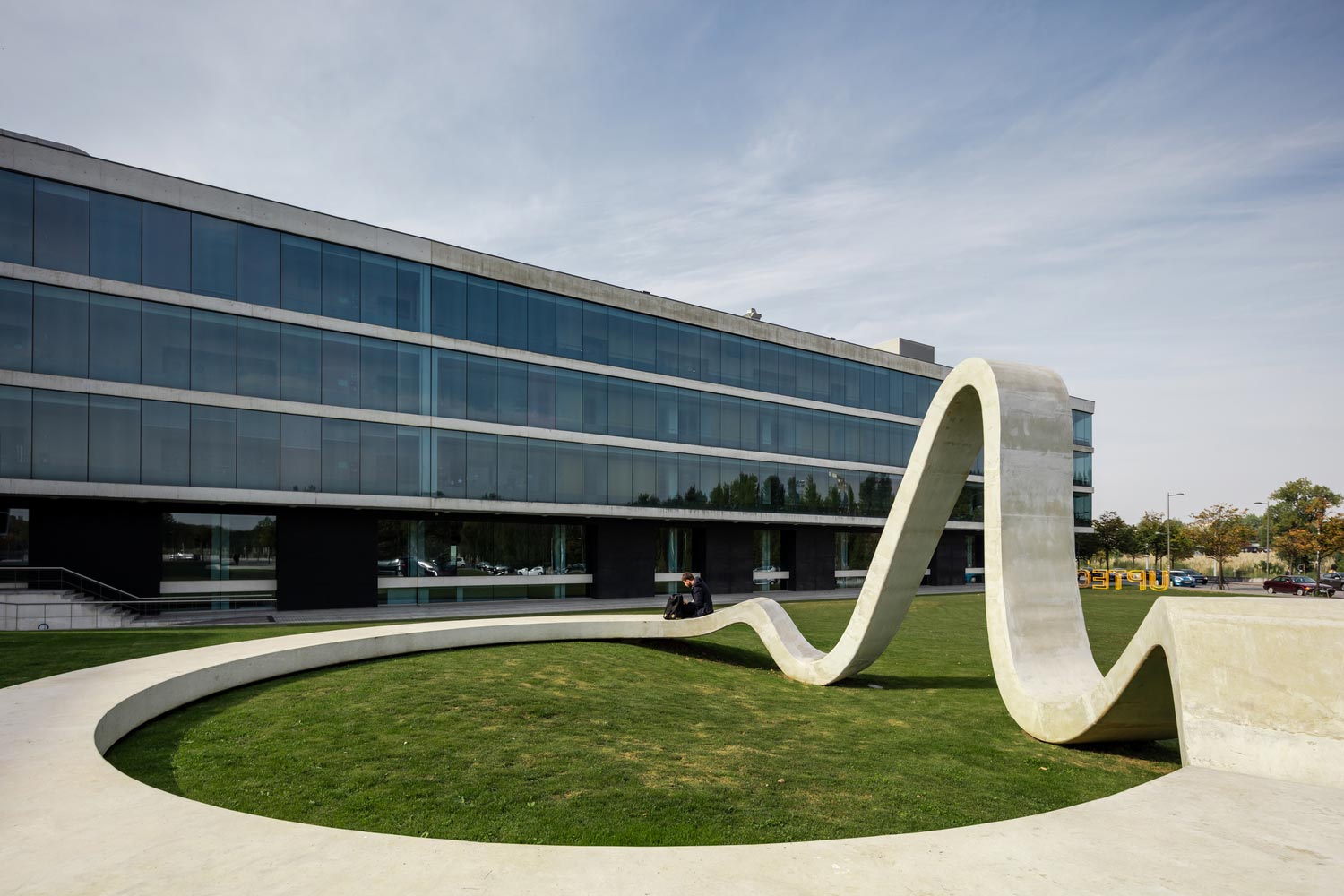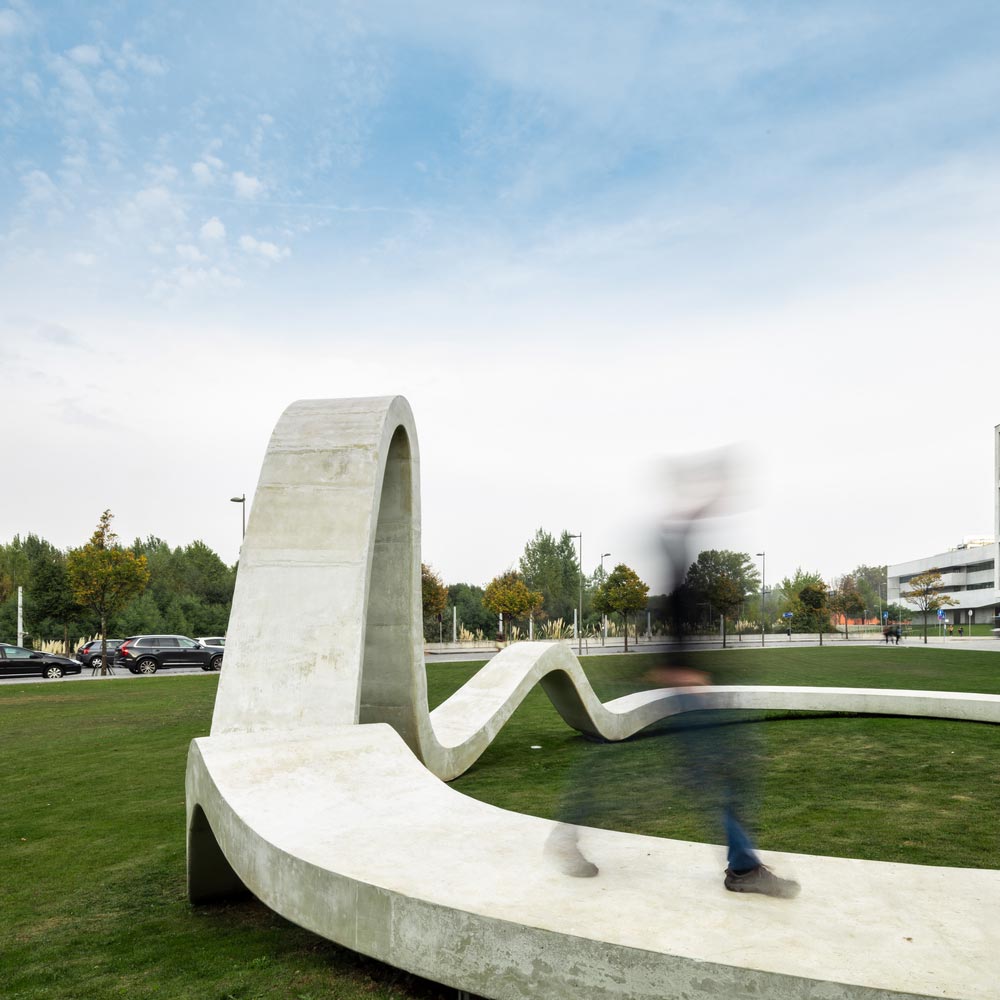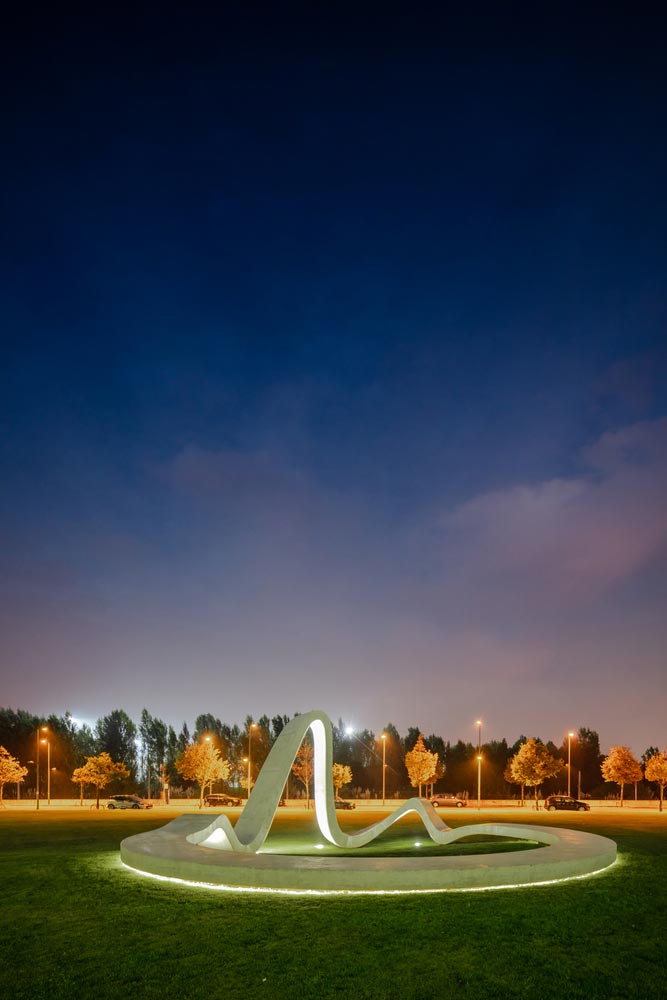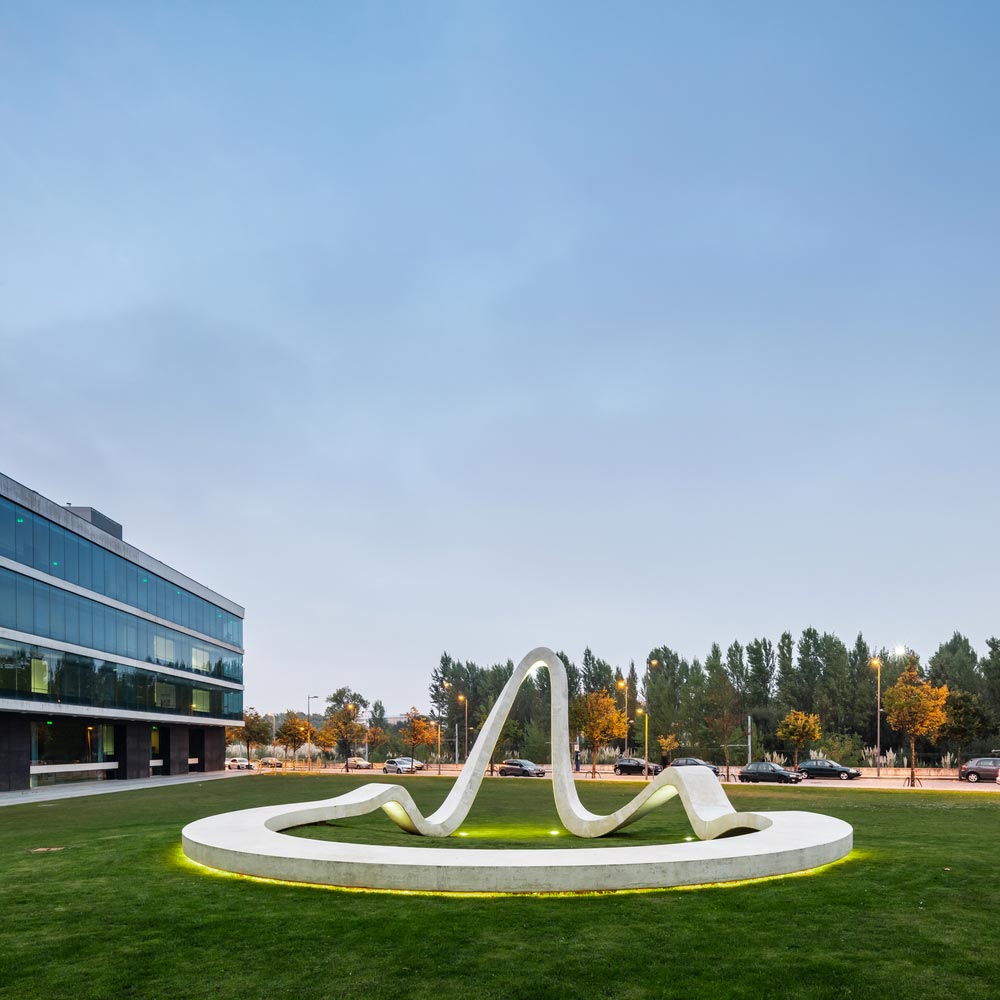 Architects: FAHR 021.3
Area: 1097 ft²
Year: 2018
Photographs: João Morgado
Manufacturers: AutoDesk, GRAPHISOFT, Mota Engil, Opo'Lab, Rhino 3D
Lead Architects: Hugo Reis, Filipa Frois Almeida