In this episode of PA Talks, Hamid Hassanzadeh, Founder of ParametricArchitecture had an enthralling conversation with the stalwarts from the fields of Architecture, Engineering and Media. This exciting panel included Hanif Kara, Professor at Harvard GSD and the Co-Founder of AKT-II, Kai-Uwe Bergmann, Architect and Partner at Bjarke Ingels Group (BIG), and David Basulto, Founder and Editor-In-Chief of ArchDaily.
The discussion on Clubhouse explored various facets of design medium that collaborate and make an ideal end product, the talk emphasized on merge of these various domains that help in creating an impactful design. The talk covered some of the core subjects like sustainable architecture for the future, robotic construction and its development, post-COVID impacts on architecture, the influence of digital media in global collaborations and much more….
The conversation was held on April 4th 2021 at 15:00 (London Time) at Clubhouse in the PA Talks Club which initiated an interactive platform for both the speakers and audience to engage in a one-on-one discussion with these stalwarts.
About the Speakers
Hanif Kara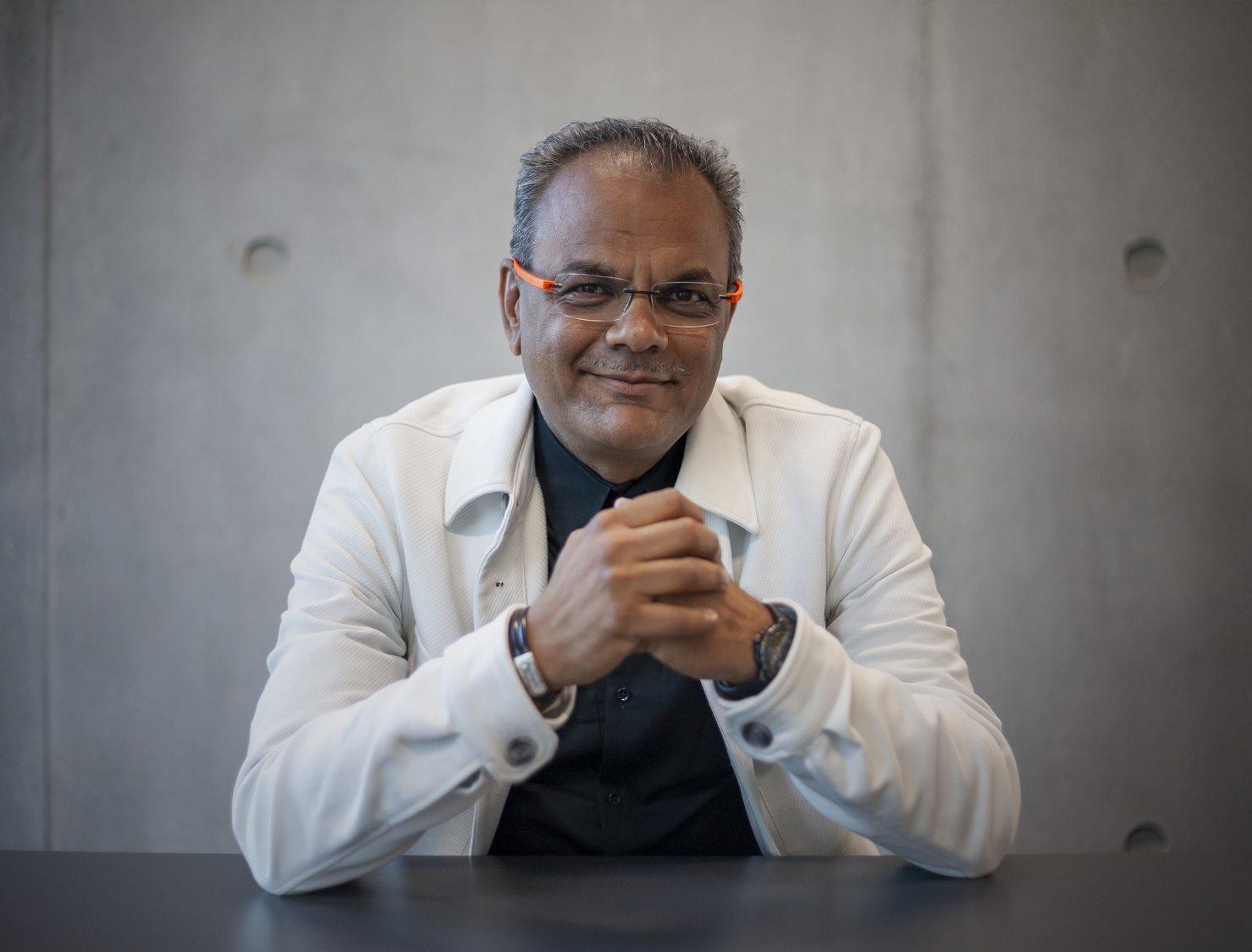 He is a practising Structural Engineer and Professor in Practice of Architectural Technology at the Graduate School of Design, Harvard. He is recognized for linking design, research, education, and practice. He co-tutored a Diploma Unit at the Architecture Association, London from 2000 to 2004 and was a Visiting Professor of Architectural Technology at KTH Stockholm from 2007 to 2012. He is one of the successful creators of the 'Design-led' approach and innovative forms of uses of materials within vast pioneering projects that are facing challenges in the current built environment.
The practice has won over 350 design awards including the RIBA Stirling Award for the Peckham Library, London in 2000, for the Sainsbury Laboratory, Cambridge in 2012, and for the Bloomberg European HQ, London in 2018 as well as the RIBA Lubetkin Prize for the UK Pavilion at Shanghai Expo in 2010. He has also contributed to a number of widely published works including 'Design Engineering', 2008, a retrospective of AKT's first decade, and 'Interdisciplinary Design: New Lessons from Architecture and Engineering, 2012, co-published with Harvard. Recently he edited 'Deliverance of Design – making, mending and revitalizing structures', a look at the works of AKT II from 1996 – 2016. His most recent publications are 'Design Engineering Refocused' and the 'Architecture of Waste'.
Kai-Uwe Bergmann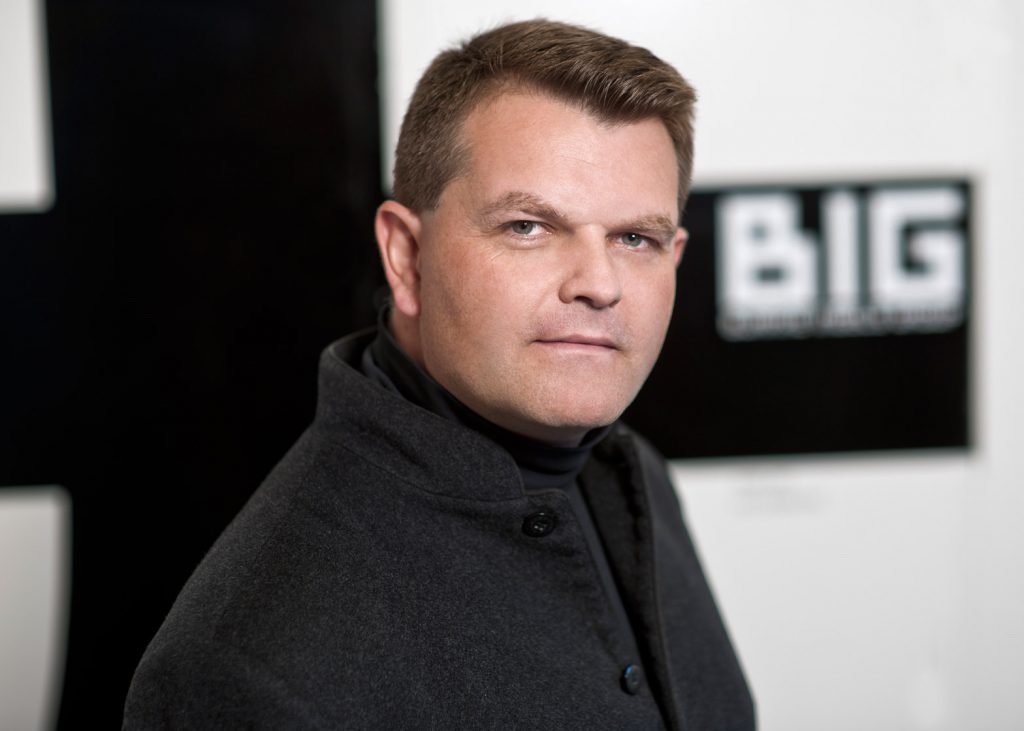 The Architect and Partner at Bjarke Ingels Group (BIG) bring his proposals around the globe with projects in North America, Europe, Asia and the Middle East. He heads BIG's business development while managing its communications as well with the office working in over 20 different countries.
He is registered as an architect in the USA (eight states) and Canada (one province). Kai-Uwe most recently contributed to the resiliency plan – The Dryline to protect 10 miles of Manhattan's coastline. He has previous teaching assignments at the University of Florida, the New School of Architecture in San Diego and his alma mater the University of Virginia. Bergmann also sits on the Board of the Van Alen Institute, participates on numerous international juries and lectures globally on the works of BIG.
David Basulto
David Basulto is a graduate architect from Pontificia Universidad Católica de Chile (2006). ArchDaily has its global sites in English, Spanish, Portuguese and Chinese. ArchDaily's mission is "to improve the quality of life of the 3 billion people who live in cities in the next 40 years, by providing inspiration, knowledge, and tools to the architects who fill face this challenge."
David has served as a jury for several awards, prizes and design competitions. He has also worked as curator and editor for architecture biennales, exhibitions, and magazines, and as a jury for design competitions and architecture awards. David Basulto is an Endeavor Entrepreneur from the Endeavor Foundation in New York and received the National Award for Innovation from the Chilean Government in 2012.
Hamid Hassanzadeh
Hamid Hassanzadeh is an Iranian architect, entrepreneur, researcher, and speaker. Since his graduation from architectural engineering in 2012, he has worked on multiple projects in Iran, Turkey, Russia, Kuwait, and the USA. Early in 2016, he established the ParametricArchitecture platform by starting it from Instagram.
Hamid is also the founder of the PAACADEMY, an educational organization powered by ParametricArchitecture to spread the idea of computation in architecture and design. He is the host of the PA Talks interview series with architects. During the past several years, Hamid has conducted dozens of workshops, conferences, events and interviewed many world-renowned architects about their works, methodologies, and their visions for the future. 
Architecture + Engineering + Media (BIG-AKT II – ArchDaily- PA)
In this episode of the PA Talks series, ParametricArchitecture ventured into the new platform of Clubhouse to exchange intriguing ideas and insights in the fields of architecture, engineering and media. 
How Sustainable are We?
In the conversation for the PA Talks series, Hamid Hassanzadeh asked the panel about their thoughts on sustainability and how we as designers, architects, and engineers can deal with the sustainability challenges of our industry to produce smart designs and use available technologies to ensure that structures generate minimal harmful effects to the ecosystem and the communities?
He further asked, How can we overcome the challenges such as reducing the energy use of the buildings in its entire lifetime, using eco-friendly materials, functionality changes of the buildings, and even thinking about them after a life of the buildings? To which Hanif Kara added, "As-built practitioners, we need to reframe our take on design. It will be easier to heal our environment by doing this."
He further emphasized how it is necessary to have a human-centric design approach while designing almost anything and everything. He further adds, "I think it's gotta come from the designers first to find the right balance between the current going and the future of the built environment". When asked about the importance to act on sustainability, Professor Kara replies, "We are a bit late and that's why we need to act now."
David Basulto, on the other hand, came up with an intriguing perspective where he urged the designers to go beyond building construction and materials and rather focus on the people as well as the society to create the ideal sustainable approach towards architecture.
Hamid Hassanzadeh on the other hand added that "We need to think about the after-life of a building and consider the social responsibilities of it."
Does the Construction Industry keep up with Technology?
In the last 50 years, the construction industry has not kept up with the pace of technological advancement within manufacturing. And this has created a kind of problems for architecture, engineering, and construction industries. Some of these problems for example we couldn't catch up with the speed of migration to the large cities and build enough housing projects. This has made our industry grow very slow. They were further asked about their views on the recent advancements in terms of the emergence of robotic manufacturing techniques in construction? And how helpful it can be to solve the issues of housing and social infrastructure?
Hanif Kara was in agreement with the question and added that the construction industry is slow in picking up technological advancement but in recent times a new surge of off-site construction, prefabrication, automation, testing, etc are creating a better environment for building better. He also emphasized the usage of AI Technologies as a go-to in building for the future.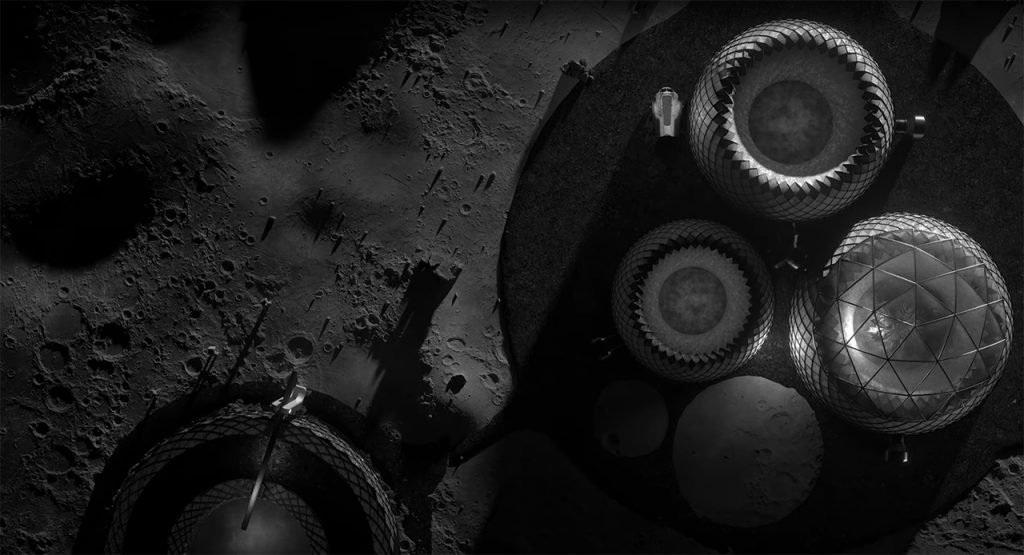 To which Kai-Uwe Bergmann says, "One should be allowed to fail or make minor failures to create a culture where risk and innovations are not only in design school in the form of abstraction but one can bring it into building better cities. We can't stay in the same architectural bubble, we need to get out of this bubble and create as well as innovate." 
BIG being a partner with ICON in various projects with an inclination to computational design, Bergmann added that 3D Printing technology and organizations like ICON are creating niches for an upscale in the automation industry. With even contractors and small scale designers thinking about going 3D, he stated that computational design will only go up.
David Basulto adds that "Customized and Personalized will be our reality in future." Basulto also highlighted the need to have a revamp in design school from the initial stage itself. Going back to a direct comparison of the shipbuilding and automobile industry to architecture, he emphasizes the need to start building with 3D technology to accelerate architectural development in the right direction.
How can architecture help in transforming the post-pandemic world?
The coronavirus pandemic has reached almost every country in the world. Its spread has left national economies and businesses counting the costs, as governments struggle with new lockdown measures to tackle the spread of the virus. Despite the development of new vaccines, many are still wondering what recovery could look like.
The panel was asked, what do they think was the permanent impact of the COVID-19 in the built environments that will remain with us for a long time? What is your vision for the future? According to you, how can architecture help in transforming the post-pandemic world?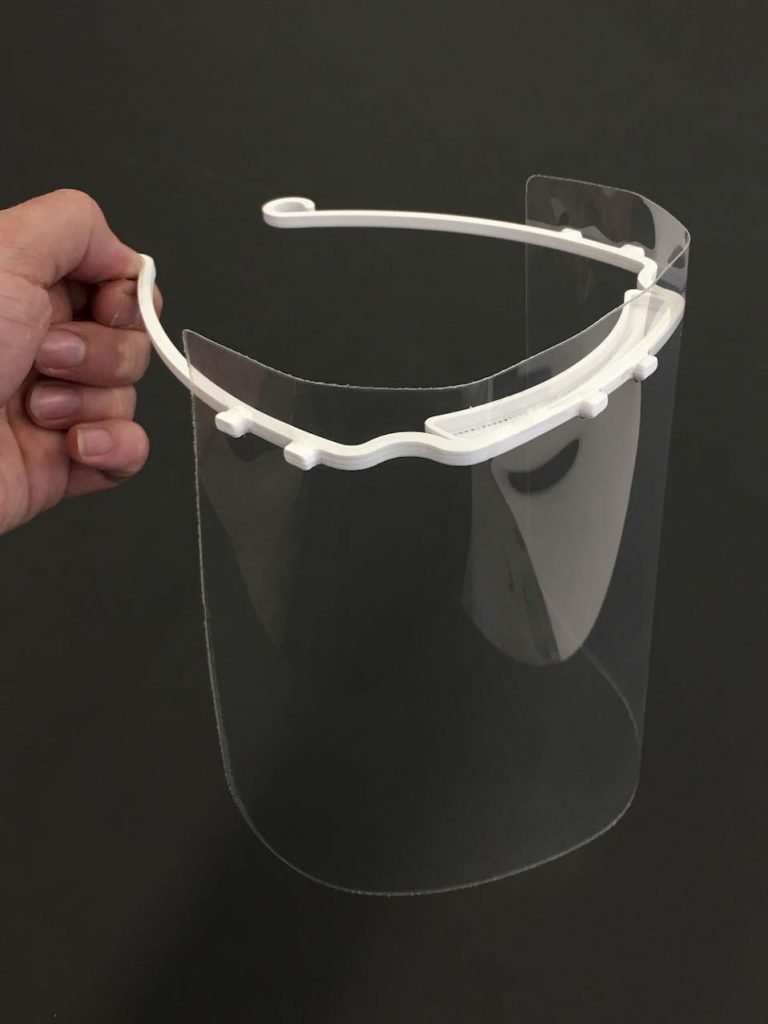 Bergmann highlighted that we need to rethink the social infrastructure, in the context of climate change and the pandemic as well while keeping our spaces flexible to be repurposed from time to time. Professor Kara narrated that we need to ask the questions on our purpose as designers post the pandemic.
How effective is Media to increase the quality of built environments?
Media With the birth of the platforms such as Clubhouse there has been a huge change in the last 3 months in the way people communicate with each other. The same kind of hype was also seen when Facebook, Twitter, Instagram, and ArchDaily platforms were born.
The panel shared their views on the same. David Basulto added that is only through networking and extension of knowledge can we make architecture advanced on a global level.
David Basulto further adds, "Architects are going to need much more knowledge, that's why we need the Digital Media."
Talking about ArchDaily's impact on the global audience, Kai-Uwe Bergmann added, "They have created an epoch by allowing everyone to self-publish and make their voices heard."
Professor Hanif Kara adds that "We need to use these platforms cautiously by creating knowledge and not just content, although it is true that media platforms like these are a rocket moment empowering and inspiring future generations."
This was followed by an interactive Q&A session with the audience where the 'It' questions were asked and answered by these stalwarts through an insightful perspective. Topics like the scope of parametric architecture in future, architectural innovations in the COVID era, addressing the post-occupancy surveys as a crucial element were some of it.
About PA Talks
ParametricArchitecture continues its interview series PA Talks where we interview architects, designers, design thinkers, change-makers and much more, with our core impetus on computational design and parametric architecture. With an array of speakers featuring stalwarts like Moshe Safdie, Kengo Kuma, Peter Eisenman, Patrik Schumacher, and many more, the PA talks series intends to explore the various niches in the field of architecture, engineering, media and well Parametric Architecture. 
About the ParametricArchitecture
Parametric Architecture is a reputed publishing platform that has taken an innovative approach to reach and inspire our thoughts of a future, where we design to co-exist in functional, productive, and comfortable surroundings. PA is a media company that researches art, architecture, and design that are visualized through computational, parametric, and digital design paradigms. These tools define and distinctly delineate how a system interacts in a coded language that will lead to envisage better environments for a better tomorrow.