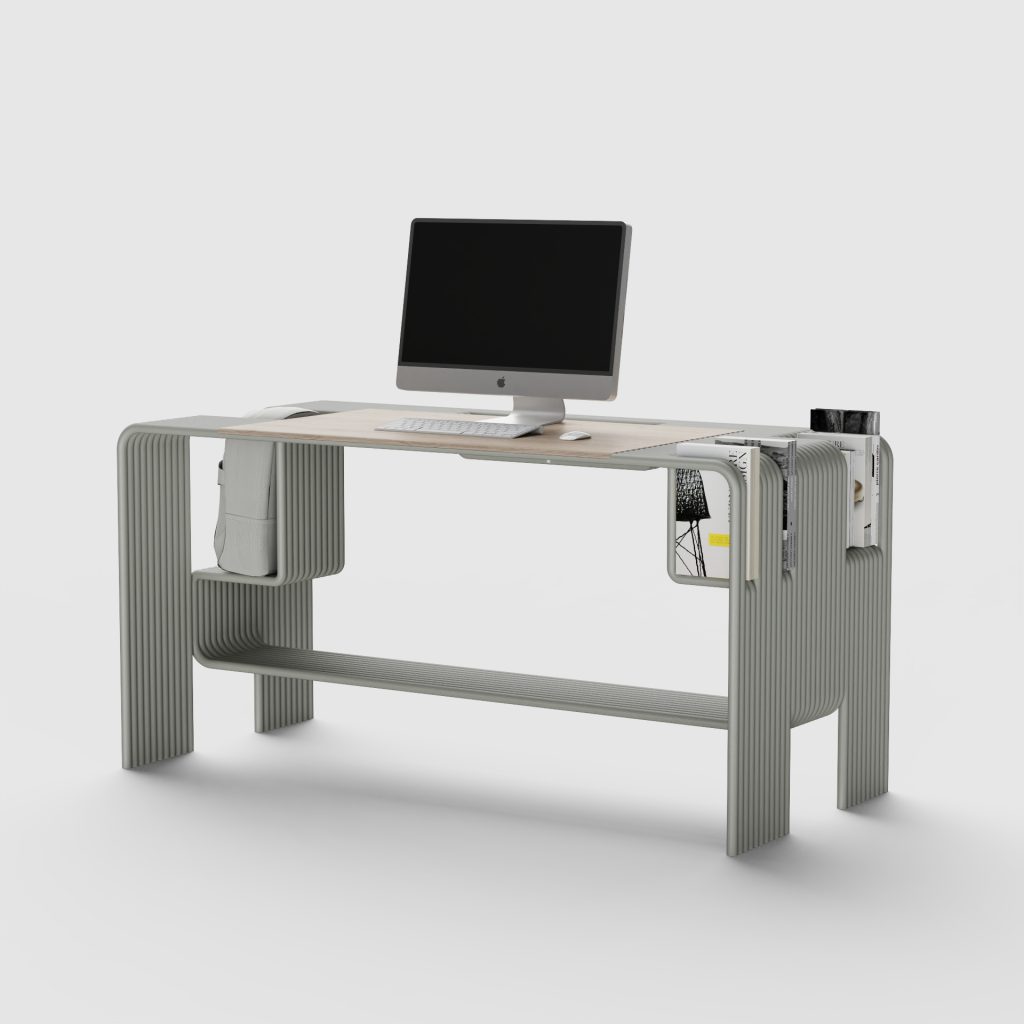 SUNRIU is a design studio specializing in furniture and product development based in Taiwan. Committed to incorporating different interpretations of what we see every day into design through imagination, with the hope of creating resonance and connection with people and bringing imagination to life. Founder of SUNRIU, Tang also believes that design has the power to transcend national boundaries, connect disparate cultural experiences, and convey the beauty of communal feelings.
Tai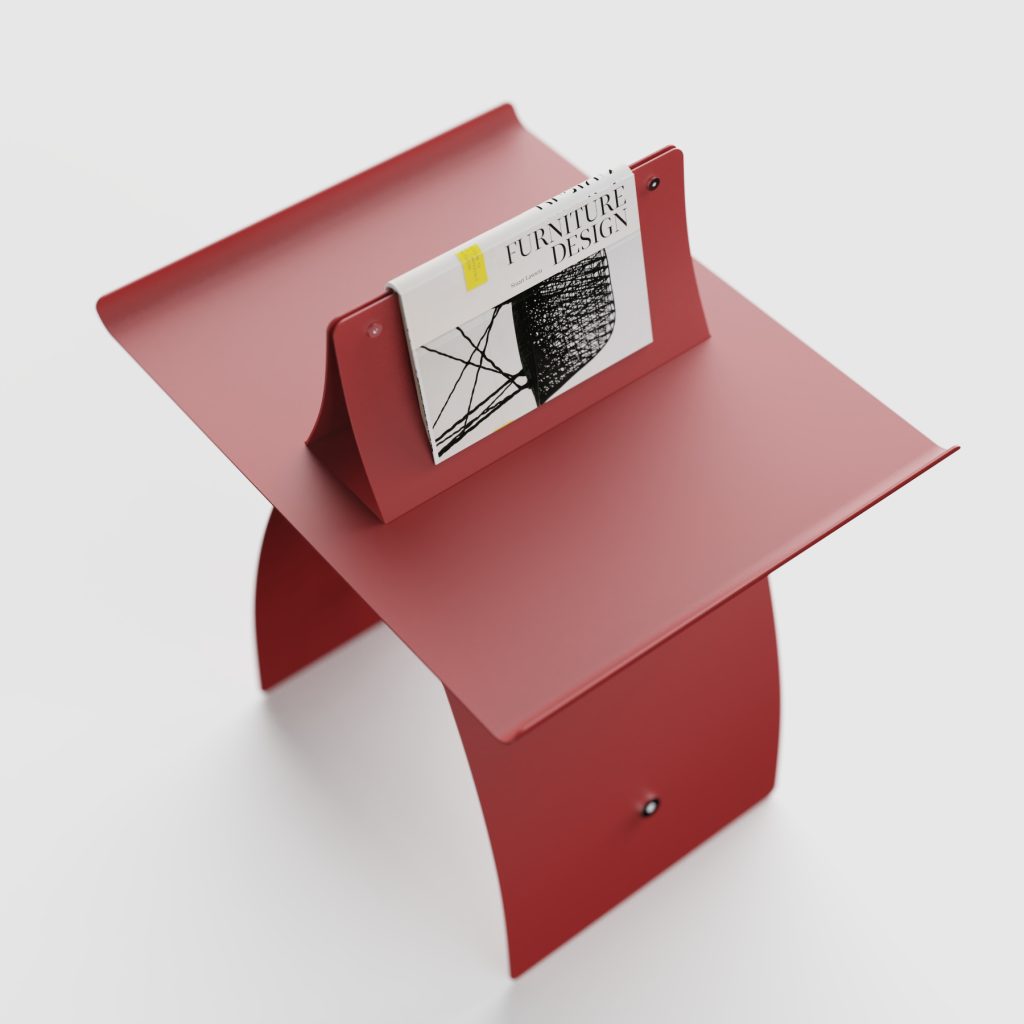 The stool is a piece of SUNRIU furniture series inspired by Taiwan Power Company's "Recycle Project for Defunct Transformer Boxes". Only laser cutting and bending are required to complete the stool. There is no need to make a mold additionally. The exterior lines resemble those of traditional Taiwanese temples. The smile curve of the seat surface stems exactly from the ridge of the roof.
Many Taiwanese unique appliances feature "processing and assembling with existing materials". The roadside banquet shed, for example, is made of the existing pipe to weld together some parts, and then assemble the different parts in a simple way. Other things like metal round stools, window frames, etc., all follow this logic. These practices fit the concept of using obsolete materials to create new products, which serves as the spirit of Taiwan in my opinion.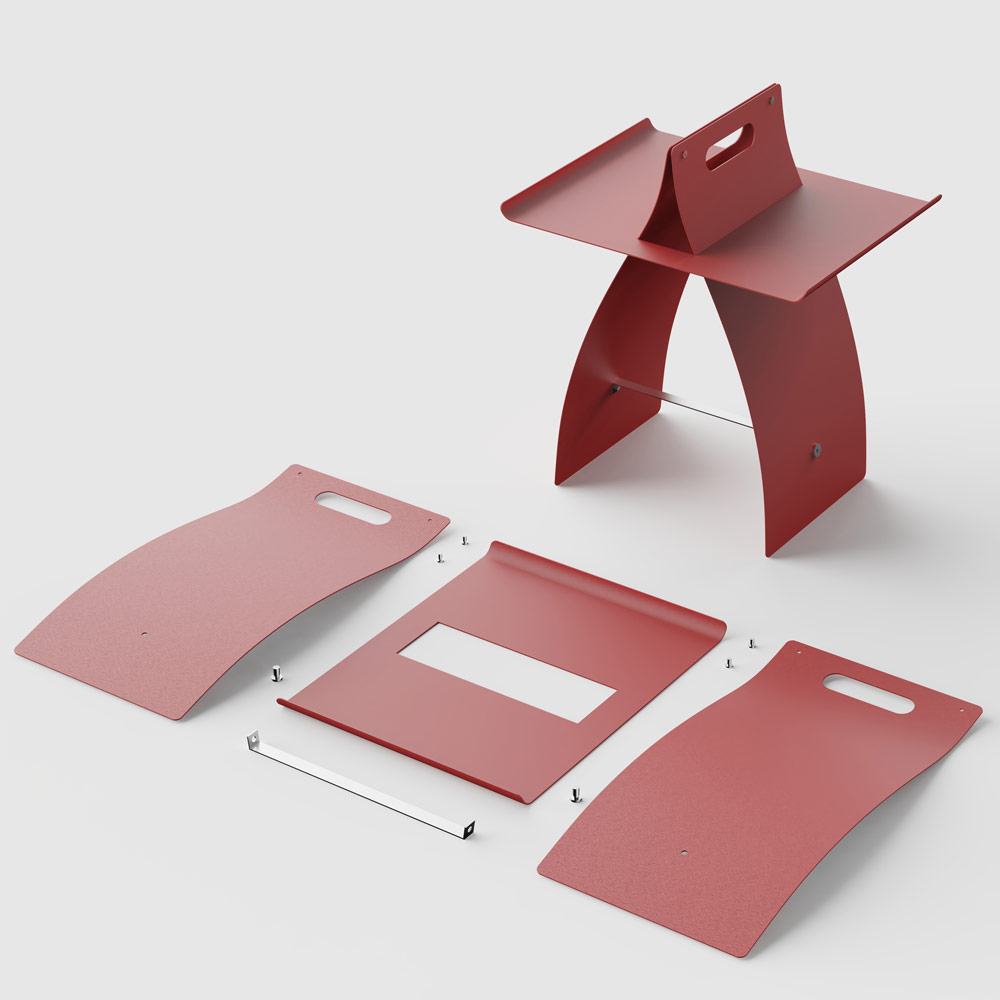 Taiwan Power Company promotes the "pursuit of environmentally sustainable practices in a circular economy" and has already launched multiple plans to recreate products from defunct materials, with many possibilities to develop these projects. Tang believes that the "Tai Stool" furniture is just the beginning. The same approach can be extended to a series of furniture, including tea tables, dining tables, lamps, and so on. It is also possible to become a material in the hands of artists, using defunct stuff to do art creation. Hopefully, through "Tai Stool", more people will become aware of the TPCREATIVE initiative and "actively" participate in promoting these projects. It is also hoped that various possibilities can be seen to extend to different fields.
Slide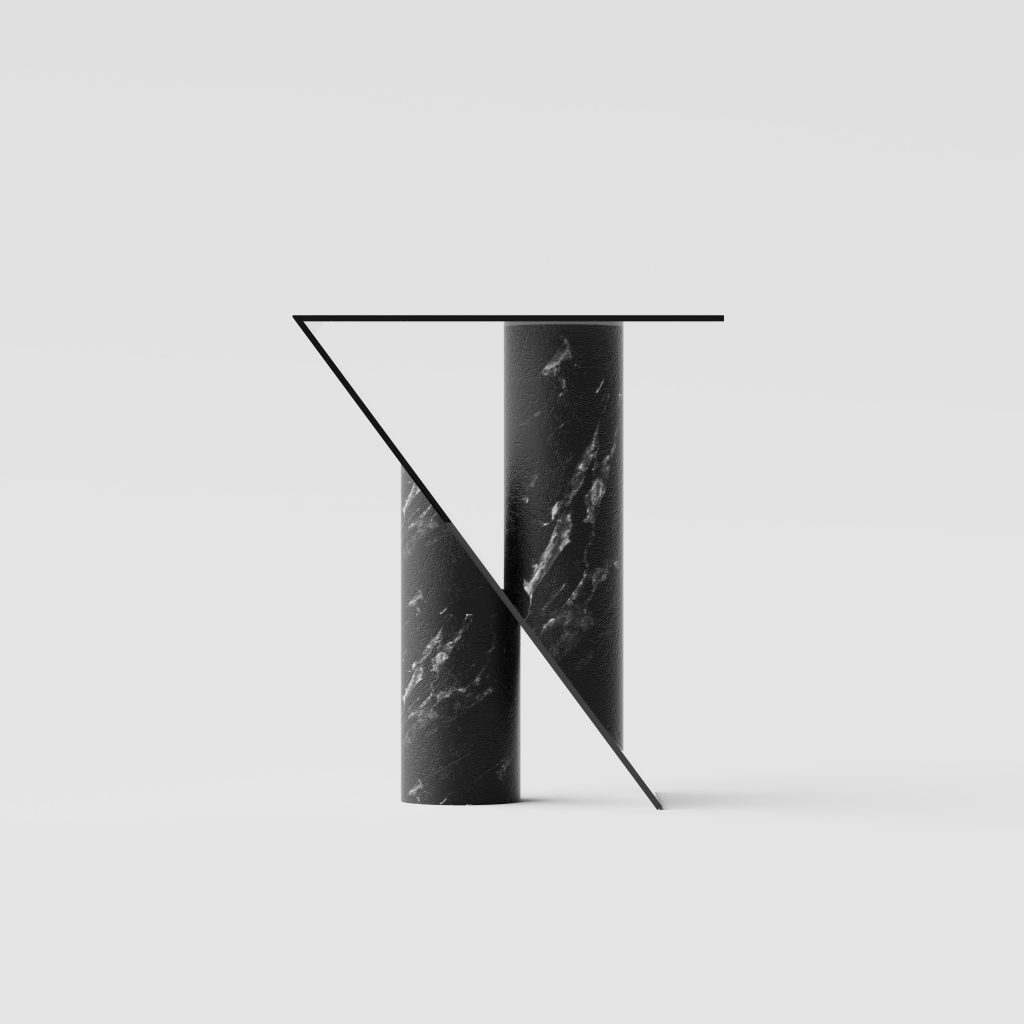 SUNRIU's design wants to present a process of imagining some kind of "dynamic" to achieve balance. The table legs were cut in half so that they couldn't stand anymore – however, the top leg slid down and reached the ground instead, reaching a balance.
"Whether people can imagine a short animation in their minds is what I want to explore through this design."
Flow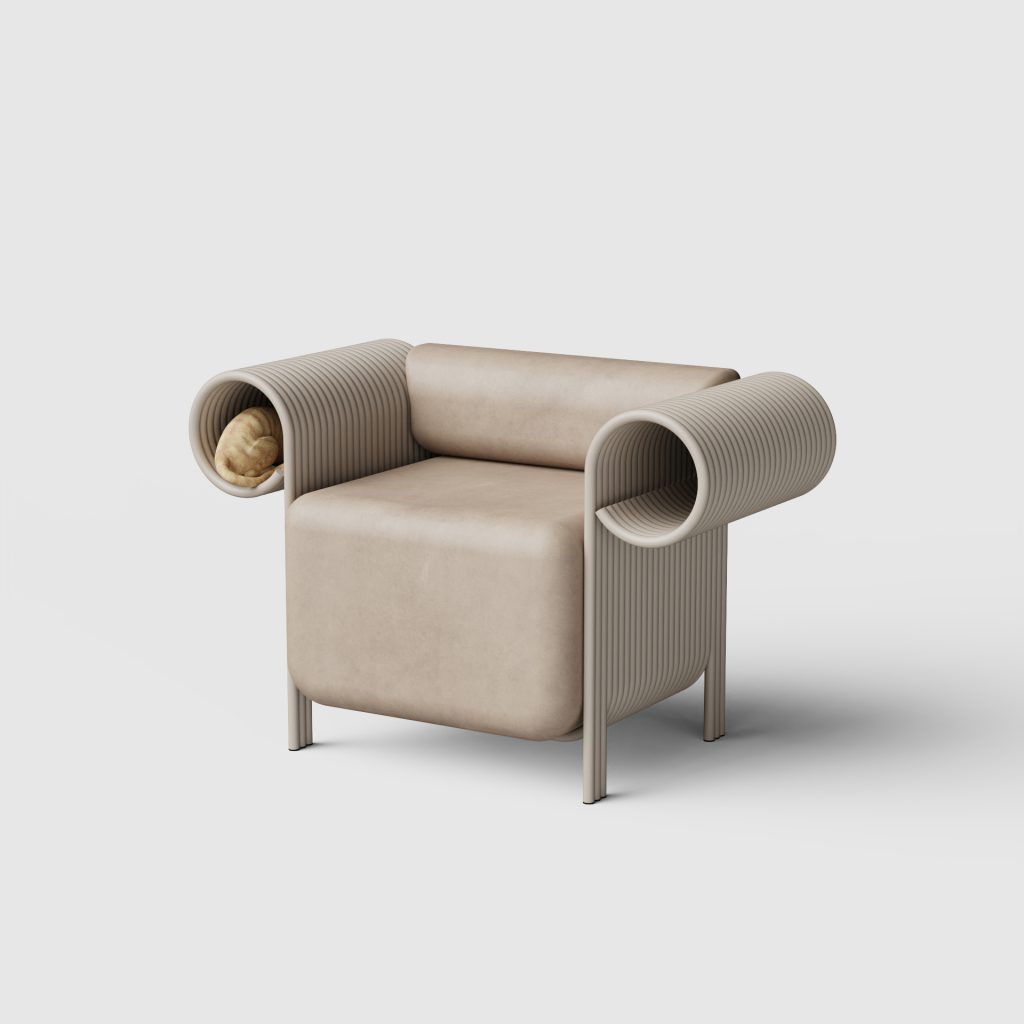 How to transform a simple line? By thinking of each line as a plane, stacking it to make it three-dimensional, and turning it, there will be different sizes of space, which can be used for different storage purposes.
As part of the Flow Collection, this chair added to the line vocabulary that the spiral armrest of the Queen chair also looks like Ionic Order, adding a space for your cat too.
Quarter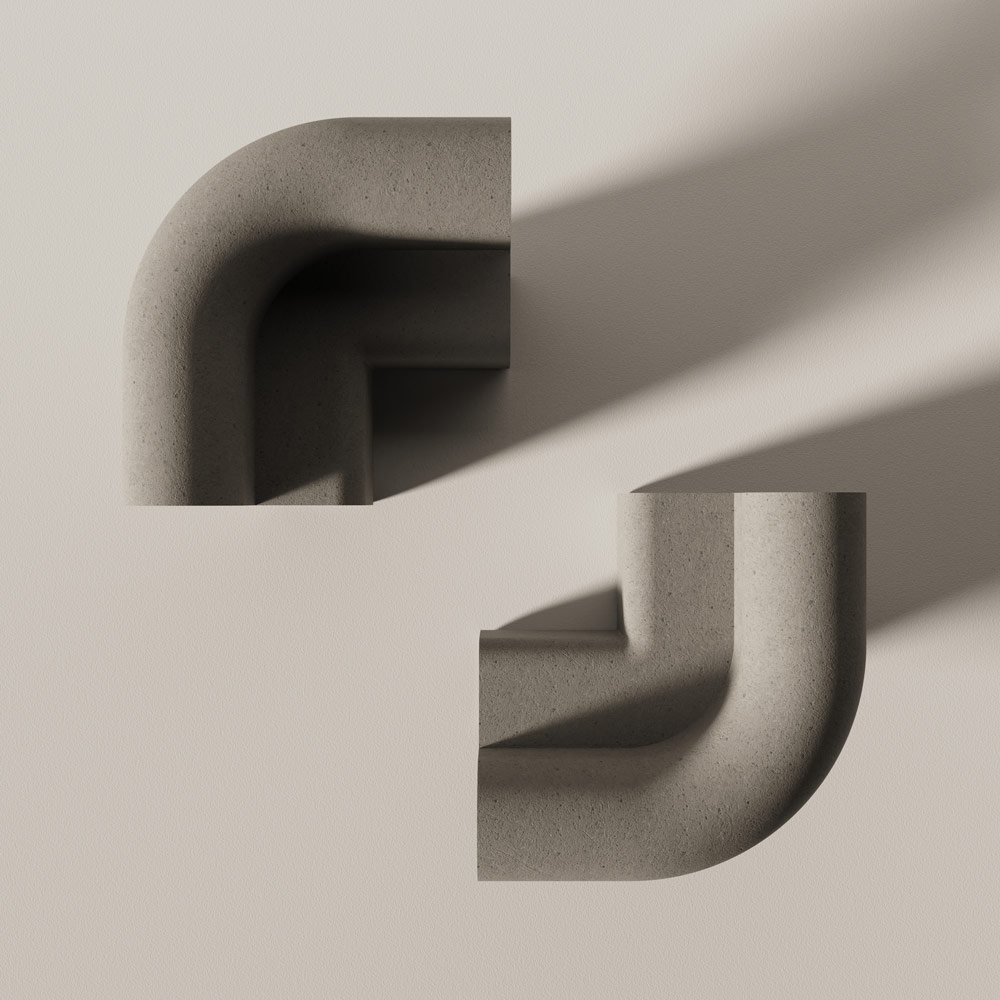 The concept of a modular sofa for humans and cats, I think these pieces will provide shelter for stray cats and have a lot of fun amongst them and humans. The shape is built with circles and squares. It's not just comfit for people to sit outside but also for cats to play and sleep inside the space of the shape.