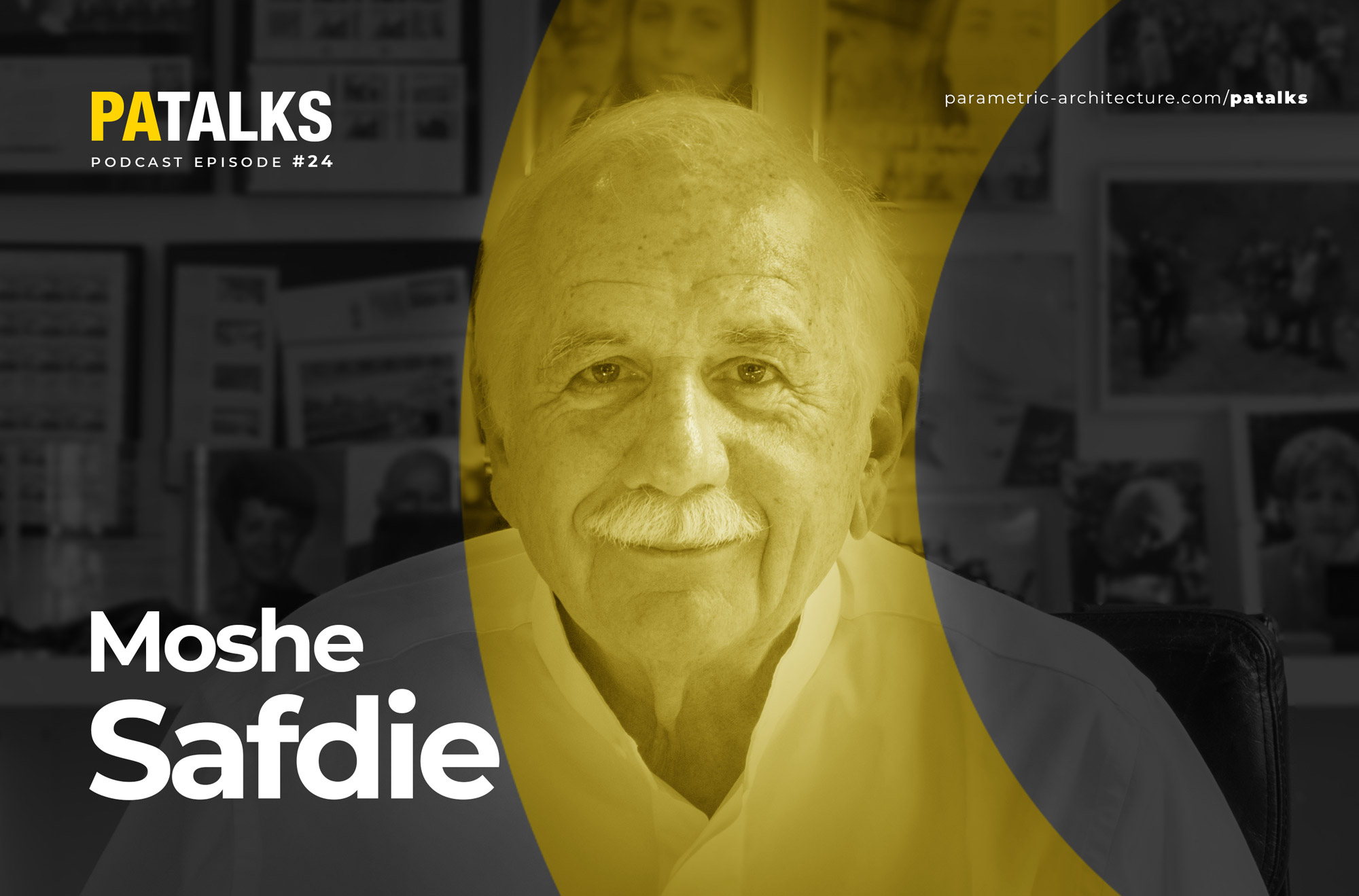 Moshe Safdie, Founding Principal, and Lead Designer at Safdie Architects was part of the PA Talks series with Hamid Hassanzadeh, founder of PA in an insightful discussion on some of his award-winning and astounding works that have shaped the architecture for the future.
Famous for his megastructures, built all over the world Moshe Safdie during the COVID-19 lockdown discussed his story of becoming an architect, establishing his practice, his very first project Habitat 67, humanizing the mega-scale, COVID's impact, and much more.
Watch on YouTube:
Moshe Safdie is an architect, urban planner, educator, theorist, and author. Over a celebrated 50-year career, Safdie has explored the essential principles of socially responsible design with a distinct visual language. A citizen of Israel, Canada, and the United States, Moshe Safdie graduated from McGill University. After apprenticing with Louis I. Kahn in Philadelphia, Safdie returned to Montréal to oversee the master plan for the 1967 World Exhibition. In 1964 he established his own firm, Safdie Architects, to realize Habitat '67, an adaptation of his undergraduate thesis and a turning point in modern architecture.
Author of four books and a frequent essayist and lecturer, Safdie's global practice includes projects in North and South America, the Middle East, the developing world, and throughout Asia and Australia. Projects span a wide range of typologies, including airports, museums, performing arts, libraries, housing, mixed-use, and entire cities. His honors include the Companion of the Order of Canada, the Gold Medal from both the Royal Architectural Institute of Canada, and the American Institute of Architects, la Medaille du Merité from the Order of Architects of Québec, Canada, and Israel's Rechter Prize. The Cooper Hewitt, Smithsonian Design Museum awarded Mr. Safdie the National Design Award for Lifetime Achievement in 2016.
Tune in to an intriguing session with this stalwart architect!
Listen on Spotify:
In the PATalks interview series, PA's founder and creative director, Hamid Hassanzadeh, sits down with leading architects and designers to discuss their lives, careers, and visions for the future. Watch/Listen to the episode or subscribe on YouTube, Apple Podcasts, Spotify, and Google Podcasts to catch the whole series.
I hope you enjoy this discussion. Don't forget to subscribe to our YouTube Channel. Please give us your idea about the podcast. Make sure to follow the platform on Instagram, Youtube, and Twitter, and support us on Patreon. Also, you can listen to our podcasts on Spotify, Apple Podcasts, and Google Podcasts. Also, you can use #patalks on Twitter, Instagram, and Facebook to give us feedback about the podcasts. Thank you!