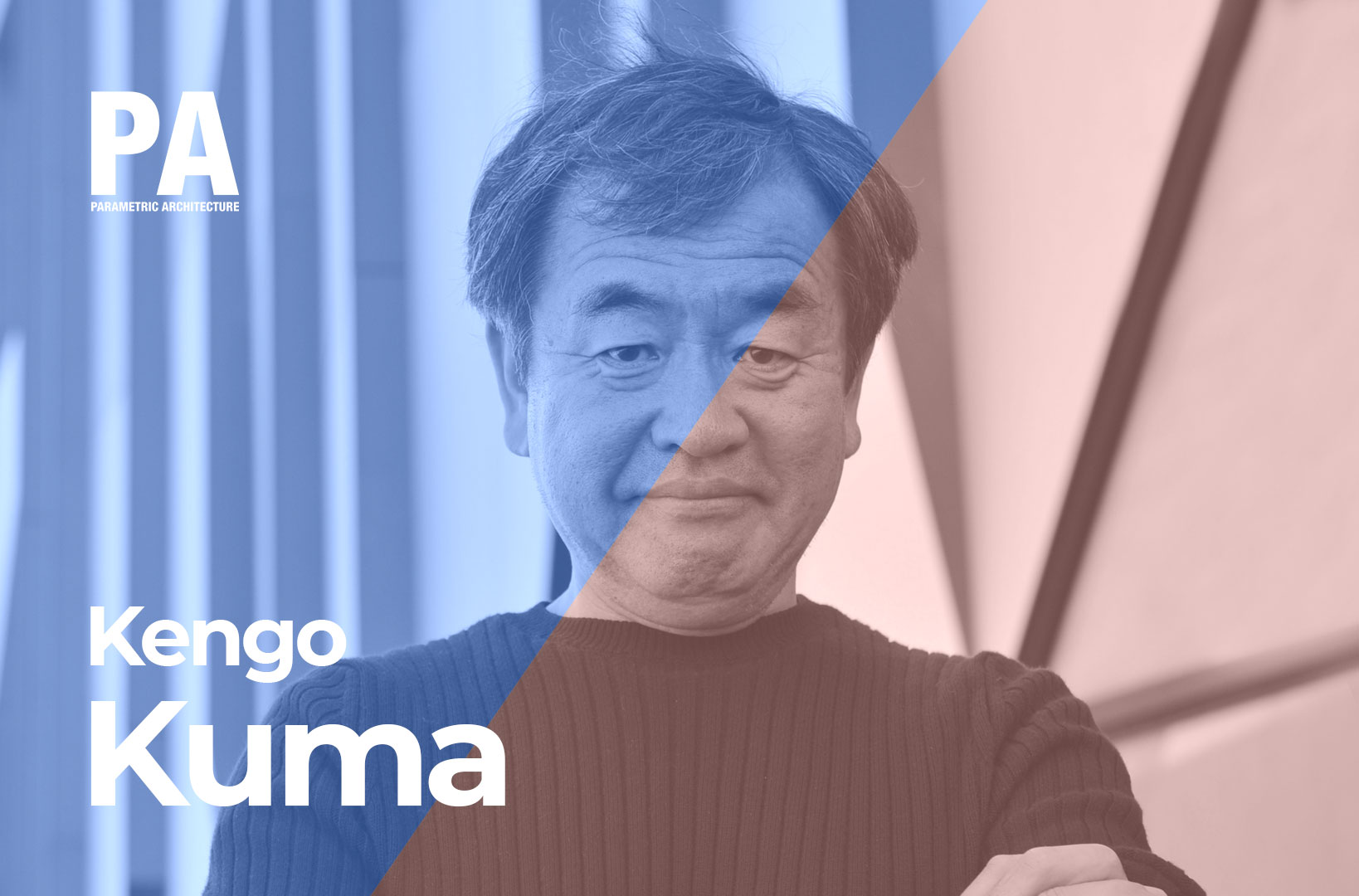 Kengo Kuma, a world-renowned Japanese architect was a part of an intriguing session in the PA Talks series with Hamid Hassanzadeh, founder of PA discussing his careers, inspirations, and the impact of the current situation on his work style along with going back to his Japanese roots while talking on his vision for the future. 
ParametricArchitecture teamed up with Architectanddesign for a live session on Instagram with Kengo Kuma. 
One of Japan's leading architects Kengo Kuma has won the competition to design the stadium for the 2020 Tokyo Olympics, postponed due to the coronavirus pandemic. He recently created Ace Hotel's-the first hotel in Japan, in a building that was previously the Kyoto Central Telephone Company.
About Kengo Kuma
Kuma is a Japanese architect and professor in the Department of Architecture at the University of Tokyo. He is also noted for his prolific writings. Born in Kanagawa Kengo attended the Eiko Gakuen junior and senior high schools. After graduating in Architecture from the University of Tokyo in 1979, he worked for a time at Nihon Sekkei and Toda Corporation. He then moved to New York City for further studies at Columbia University as a visiting researcher from 1985 to 1986. In 1987, Kuma founded the Spatial Design Studio, and in 1990, he established his own firm, Kengo Kuma & Associates. He has taught at Columbia University, the University of Illinois at Urbana-Champaign, and Keio University, wherein 2008, Kuma was awarded a Ph.D. in architecture. As a professor at the Graduate School of Architecture at the University of Tokyo, he runs a variety of research projects concerning architecture, urbanism, and design within his laboratory, Kuma Lab. Kengo Kuma & Associates employs over 150 architects in Tokyo and Paris, designing projects of diverse types and scale throughout the world.
The architect also completed his first building in Turkey last year, built to house the modern art collection of Erol Tabanca. The museum in the Odunpazari district of Eskisehir is formed of a cluster of boxes made from stacked, interlocking timber beams. Odunpazari, which means firewood market in Turkish, used to be a center for timber trading, and Kengo Kuma and Associates took this history as the basis for the design.