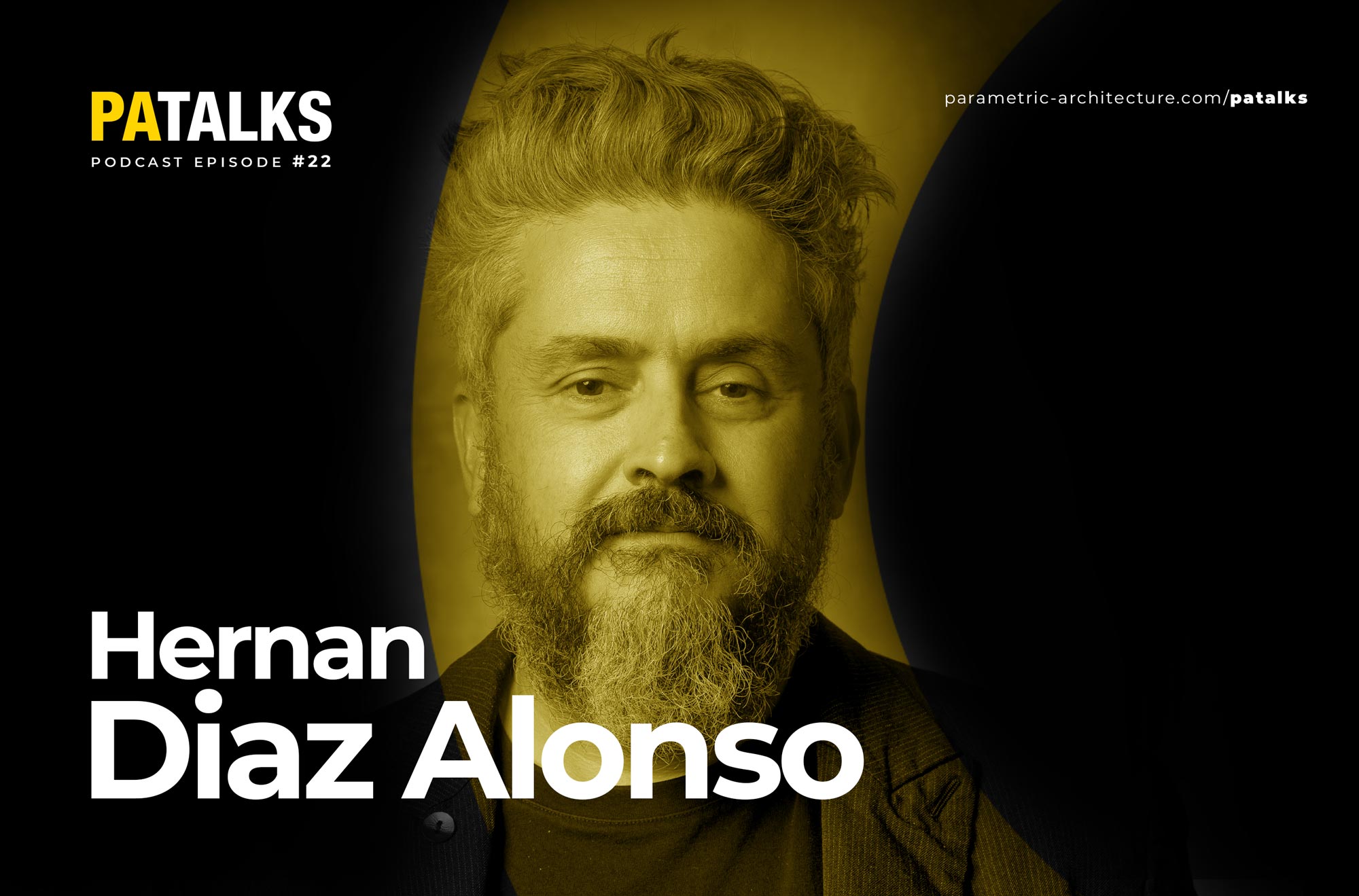 Sci-Arc's director and CEO, architect Hernan Diaz Alonso, discussed with Erick Carcamo of Allblackform on a live session for the PA Talks series with ParametricArchitecture. The discussion focused on Hernan's trajectory in digital design, as well as his influence at SCI_Arc, as director/CEO. His teaching approach and philosophy towards architectural design and learning were also some of the highlights.
Watch on YouTube:
Hernan Diaz Alonso assumed the role of SCI-Arc director beginning in the 2015 academic year. He has been a distinguished faculty member since 2001, serving in several leadership roles, including coordinator of the graduate thesis program from 2007–10, and graduate programs chair from 2010–15. In parallel to his role at SCI-Arc, Hernan Diaz Alonso is principal of the Los Angeles–based architecture office HDA-x.
Erick Cárcamo is the Principal and co-founder of AllBlackForm, an international practice based in Los Angeles. Erick has taught numerous design studios and visual studies seminars at various universities, both in the USA and Europe, recently including Cal Poly San Luis Obispo, Southern California Institute of Architecture, UPenn School of Design, and previously has taught at Yale School of Architecture, GSAPP, IoA, Institute of Architecture at the university of applied arts, in Vienna, Lund Technical University in Sweden, among others.
Listen on Spotify:
In the PATalks interview series, PA's founder and creative director, Hamid Hassanzadeh, sits down with leading architects and designers to discuss their lives, careers, and visions for the future. Watch/Listen to the episode or subscribe on YouTube, Apple Podcasts, Spotify, and Google Podcasts to catch the whole series.
I hope you enjoy this discussion. Don't forget to subscribe to our YouTube Channel. Please give us your idea about the podcast. Make sure to follow the platform on Instagram, Youtube, and Twitter, and support us on Patreon. Also, you can listen to our podcasts on Spotify, Apple Podcasts, and Google Podcasts. Also, you can use #patalks on Twitter, Instagram, and Facebook to give us feedback about the podcasts. Thank you!