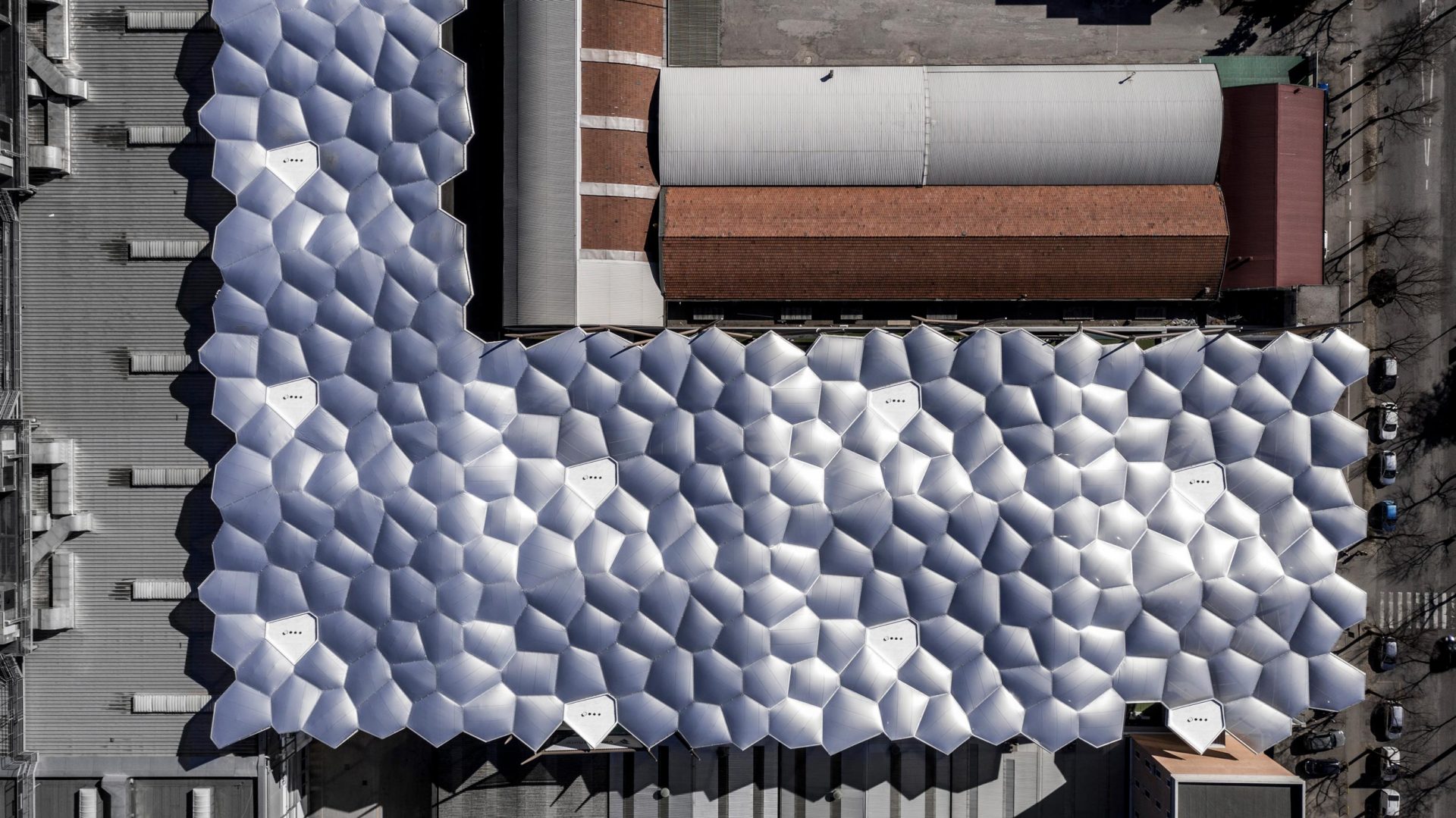 Maffeis Engineering SPA Covers The New Entrance of The "Re Teodorico" With a Steel Roof Structure. The "Re Teodorico" entrance plaza is located on the south side of the Vernier Trade Show grounds with a steel roof structure, L-shape in plan, that extends over an area of 6,750 square meters. The design is based on merging the two concepts of an undulating veil and an organic surface.
Text description provided by the architects. The wavy effect was created with high and low points in the structure, allowing a smooth drainage along the roof. The organic shape was created using a Voronoi pattern highlighting diversity as a visual effect. The design of the modules was studied to create a high level of repetition evenly distributed to facilitate fabrication whilst not compromising the design intent.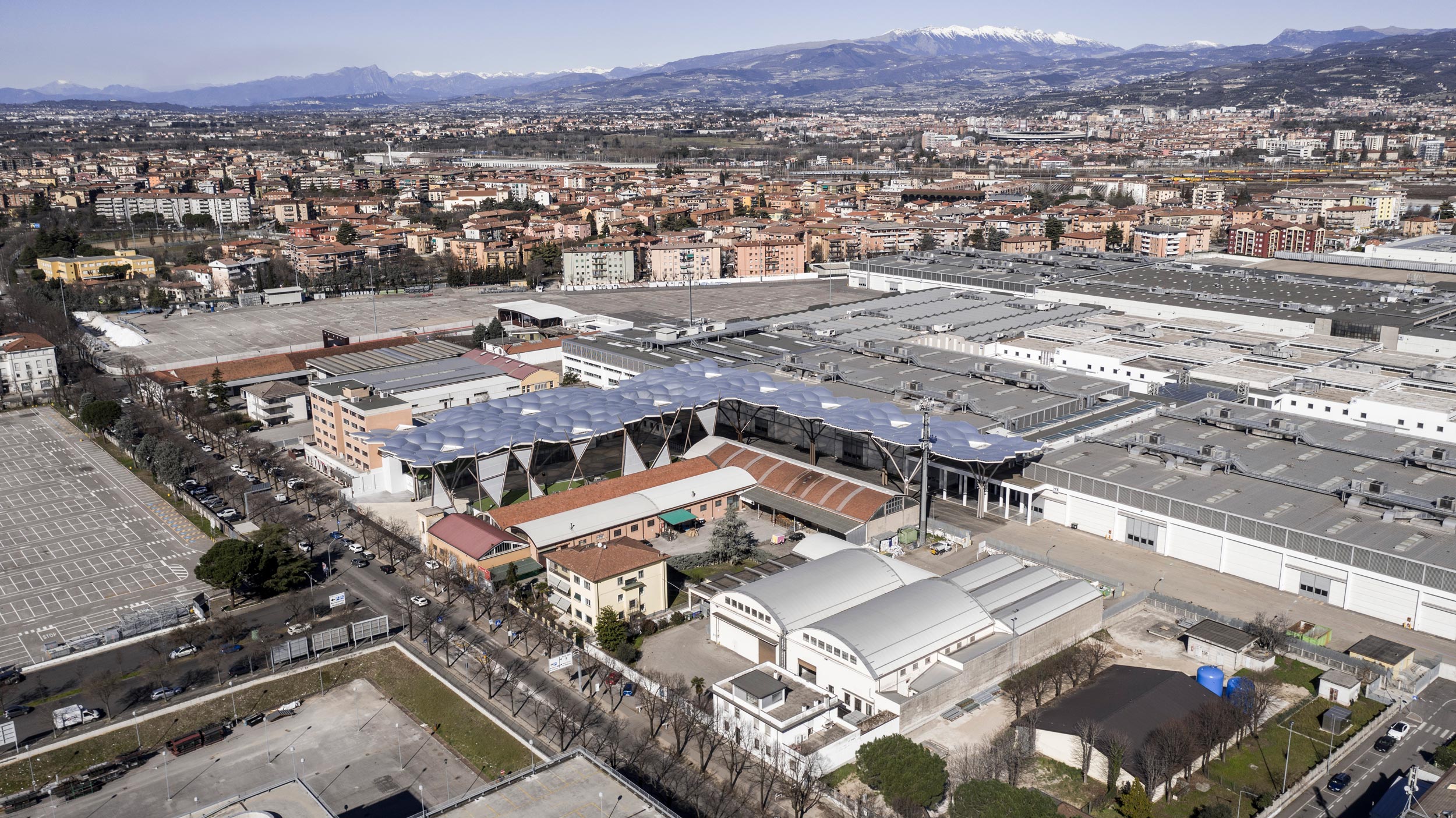 The steel columns wanted to represent a forest of trees with their tapered upper columns. Diagonal members project at the top of the columns to support the roof, mimicking tree branches. The columns are located under the low point of the canopy and the drainage of the Voronoi occurs through the columns core into the ground.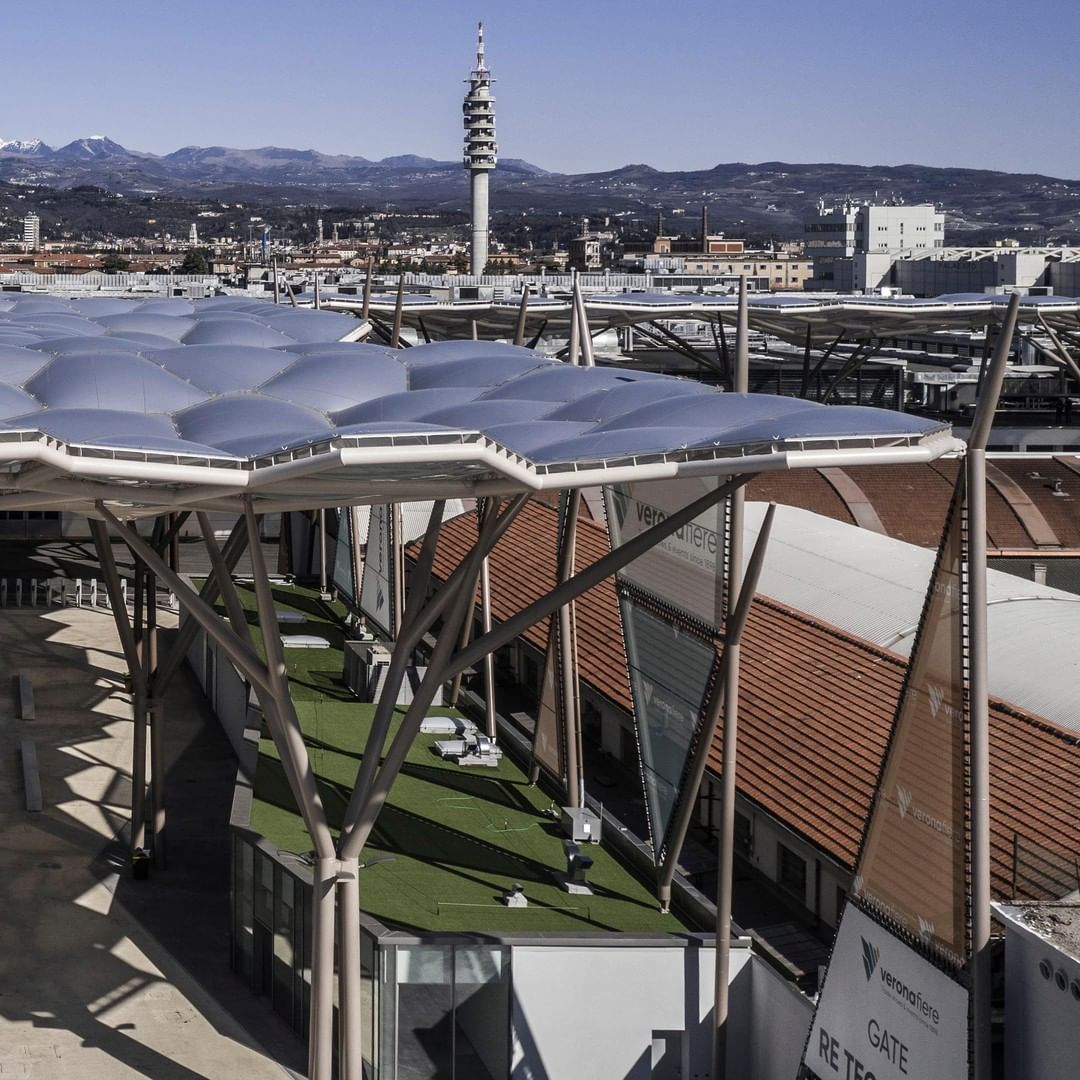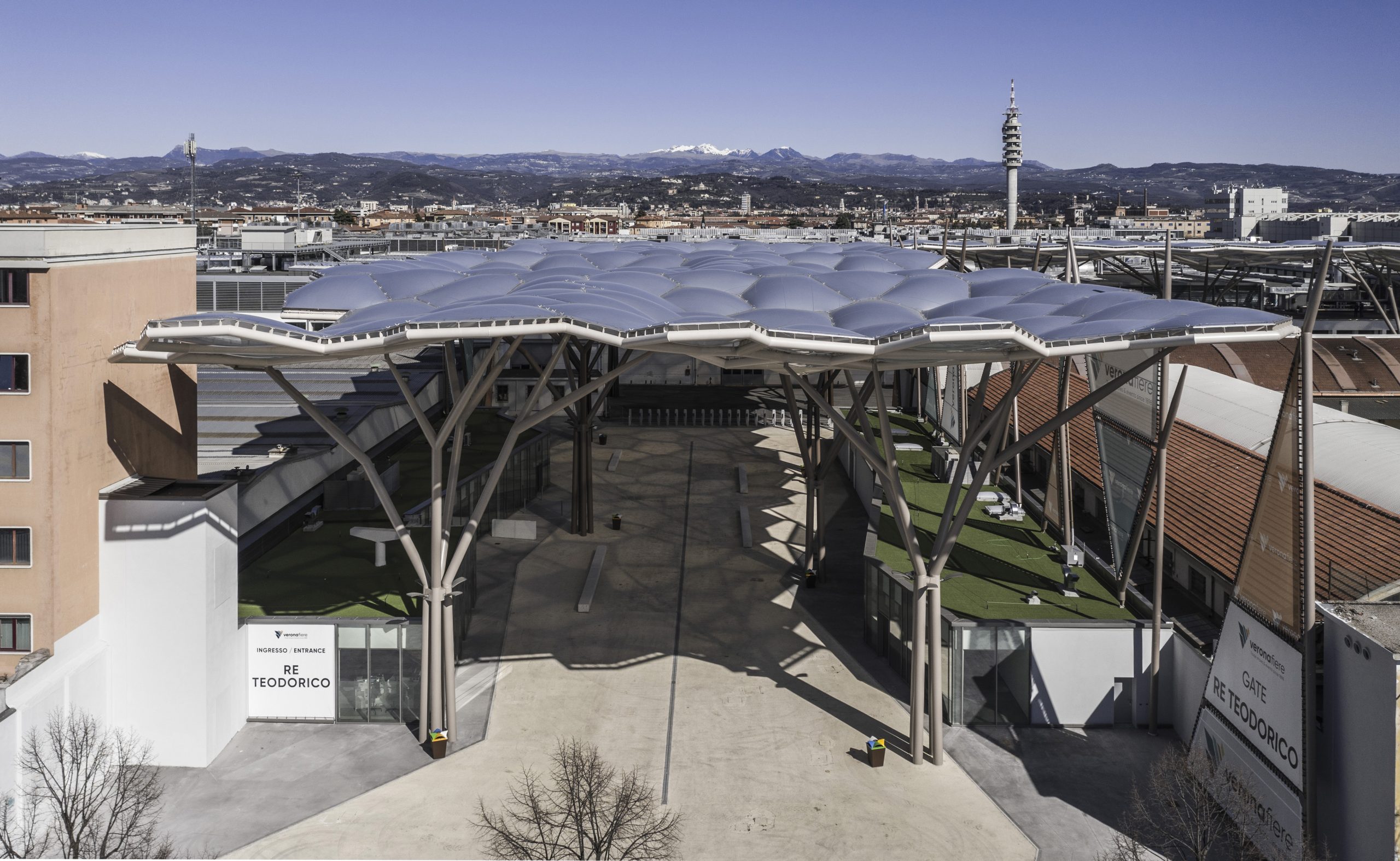 Climate studies were carried on the plaza and its surroundings to assess the impact of this structure onto the exhibition fair grounds. For the Canopy's 3 different shades of fritted ETFE in a 2-layer composition was used to create a comfortable microclimate below the canopy in the hot summer season.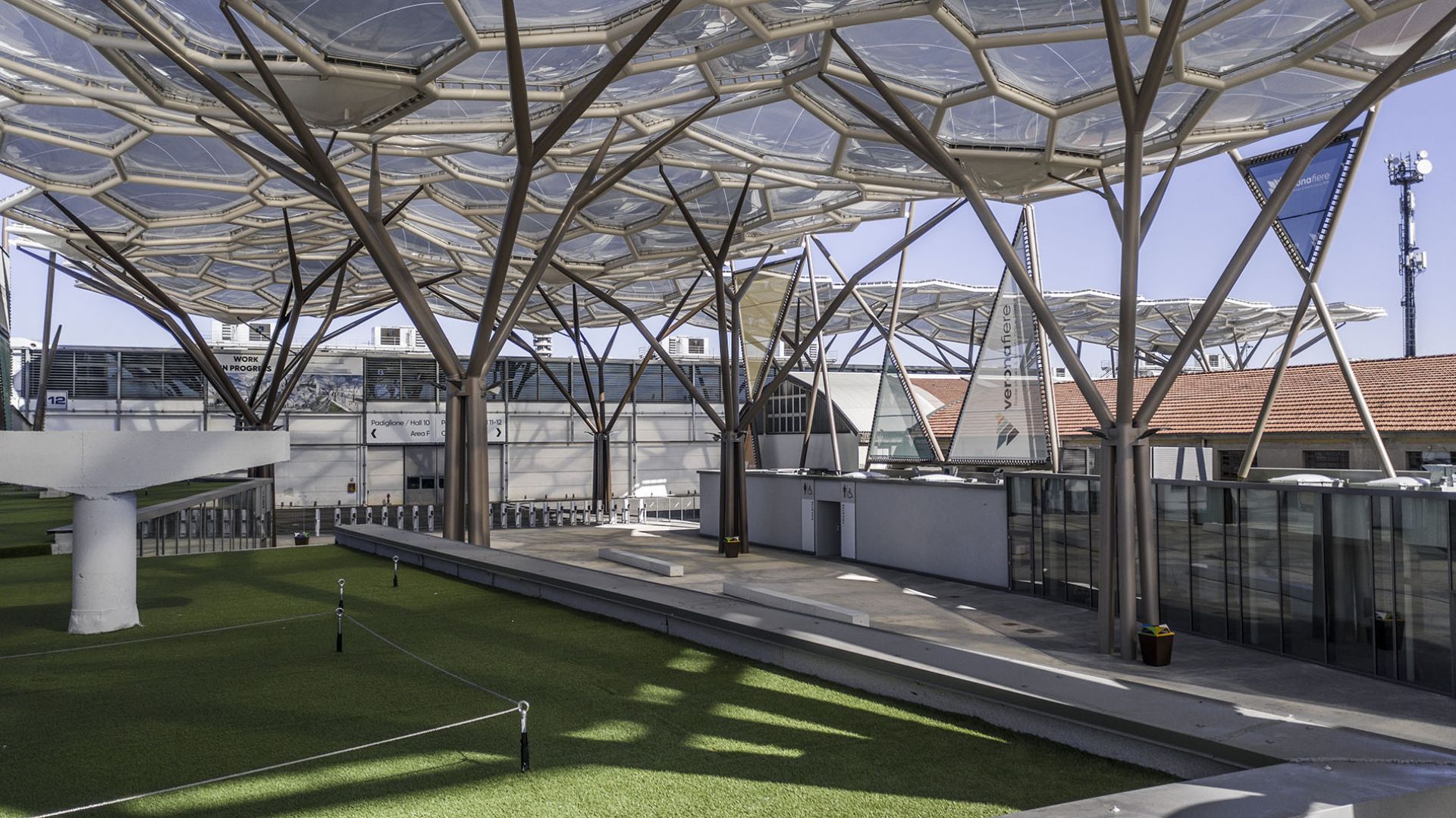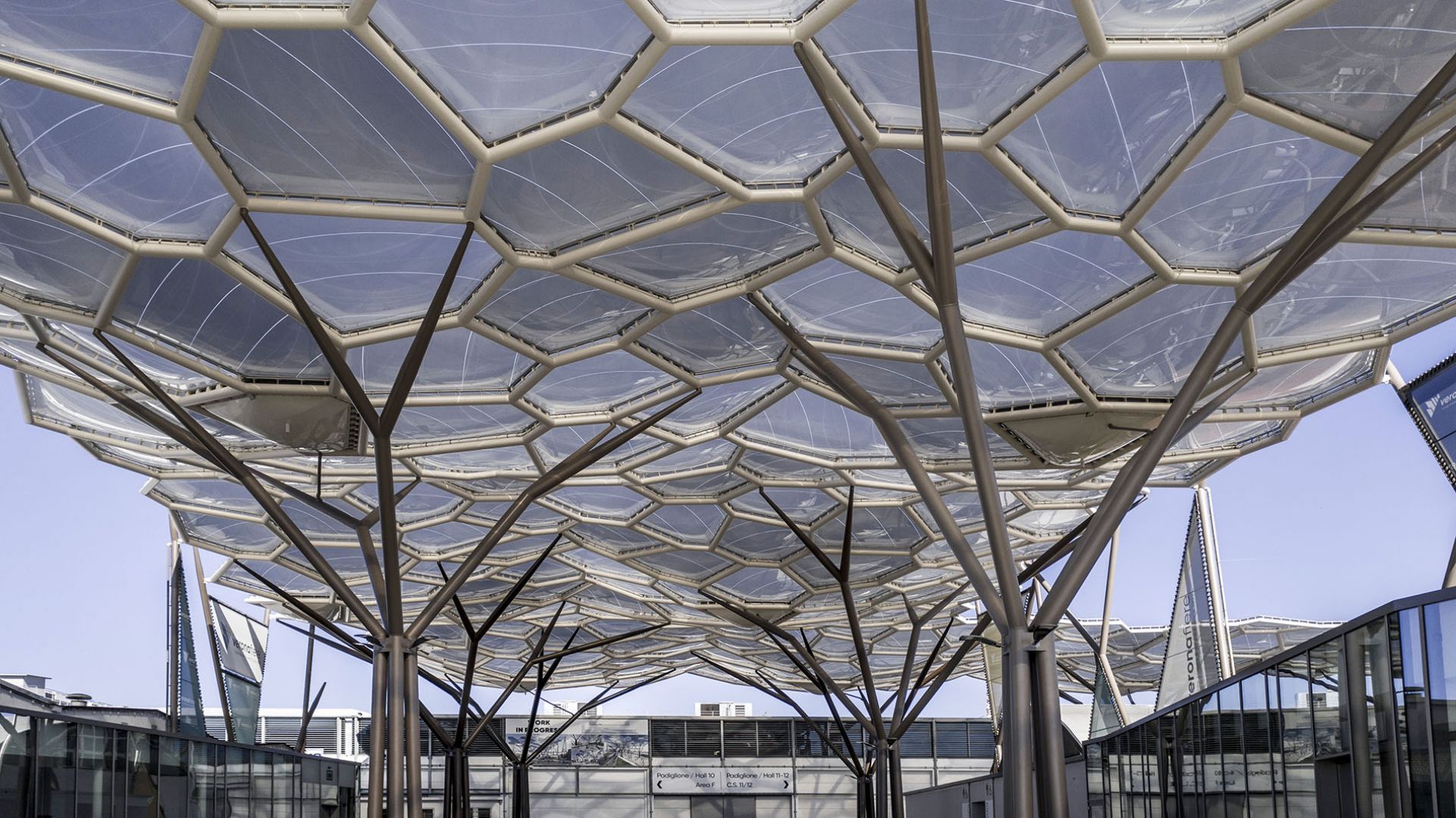 The whole canopy structure weighs 495 tons, the structure was welded on site to achieve an efficient and cost-effective design. Macro-modules of steel used as secondary structure to the ETFE were lifted onto the column trees via mobile cranes and then were welded along their edges.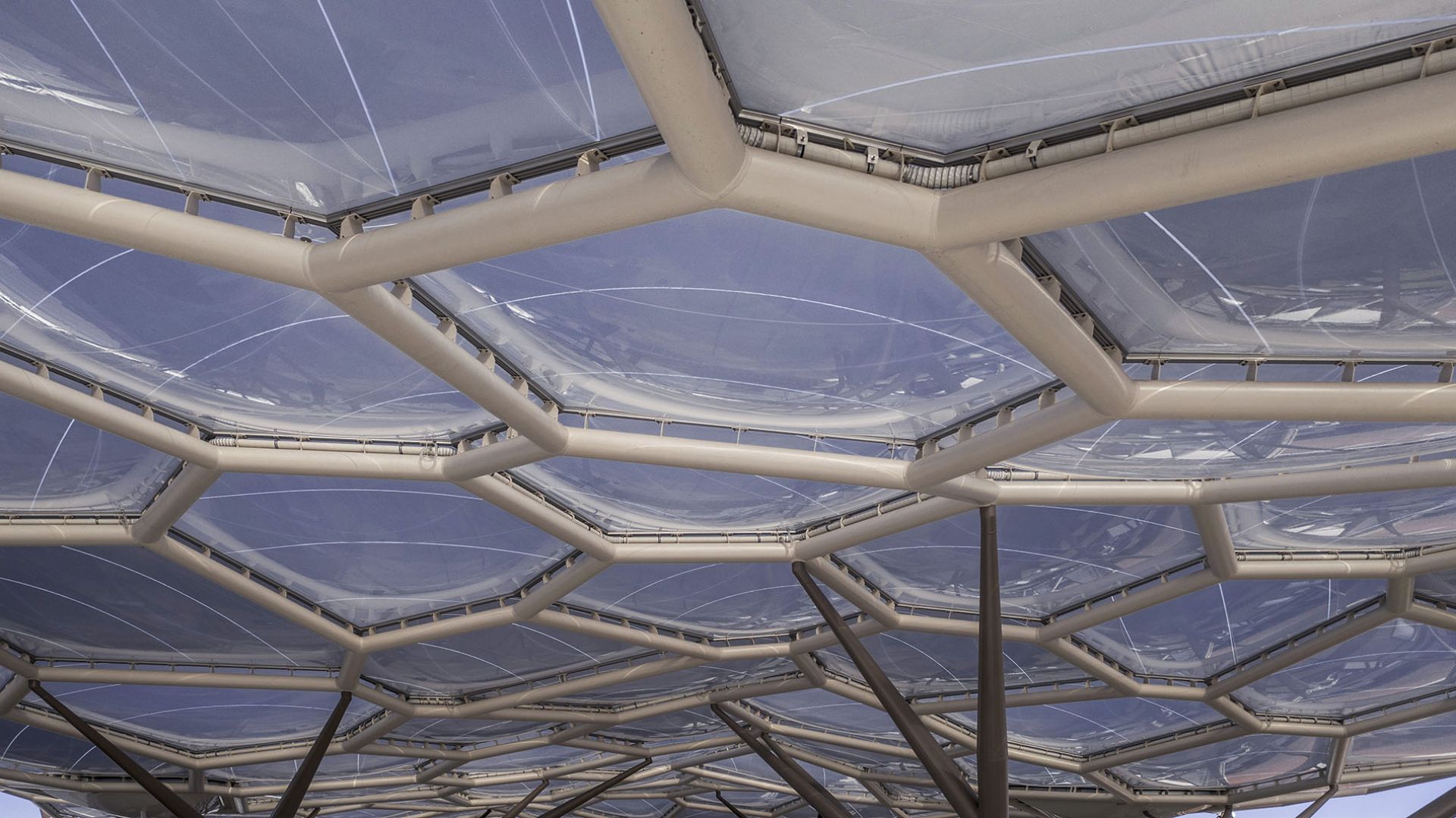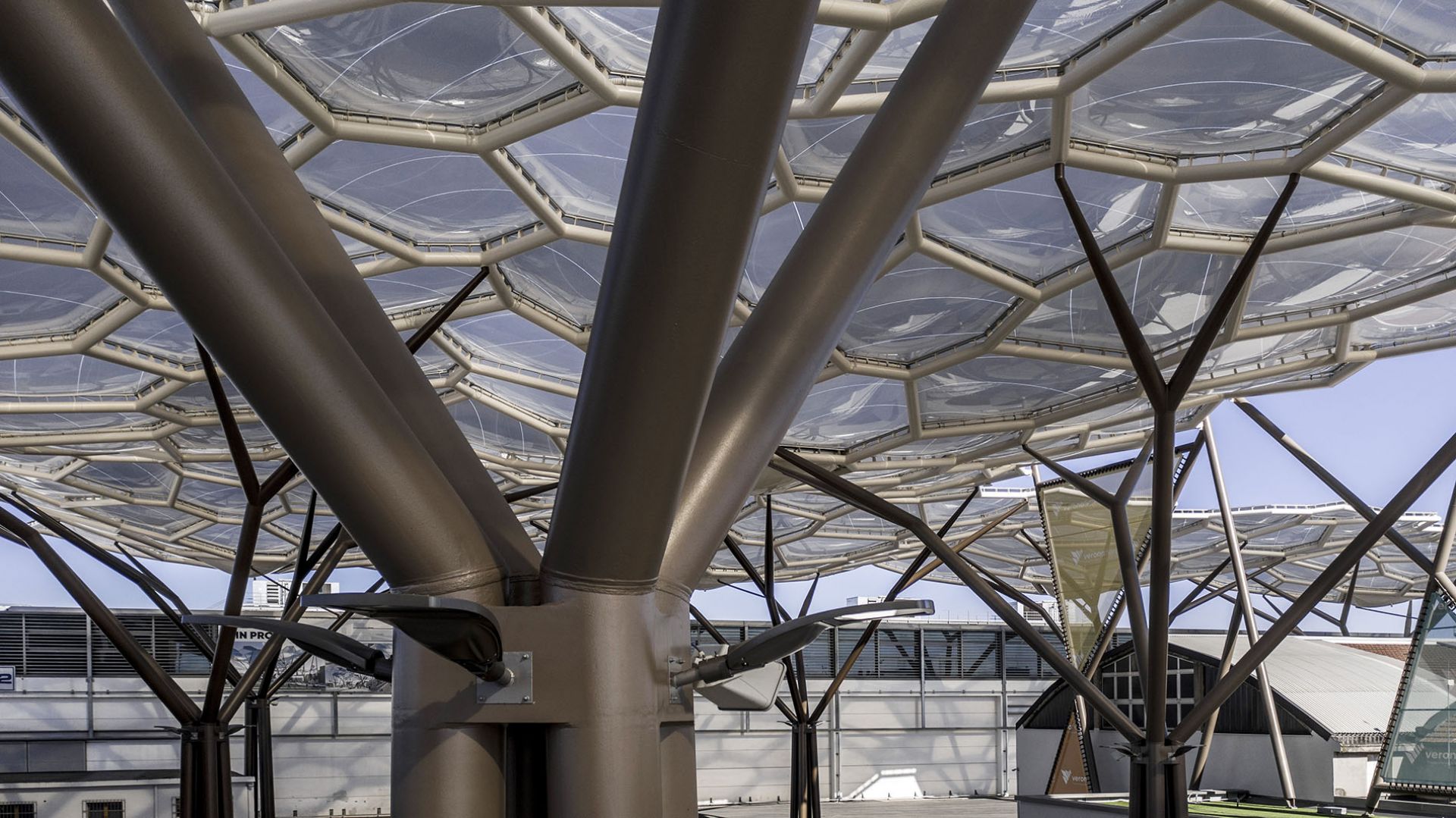 The main objective was to demonstrate a high-level steel structure controlled by computational design in all stages from design to analysis and construction details, while also verifying the impact of this new structure on the surrounding climate.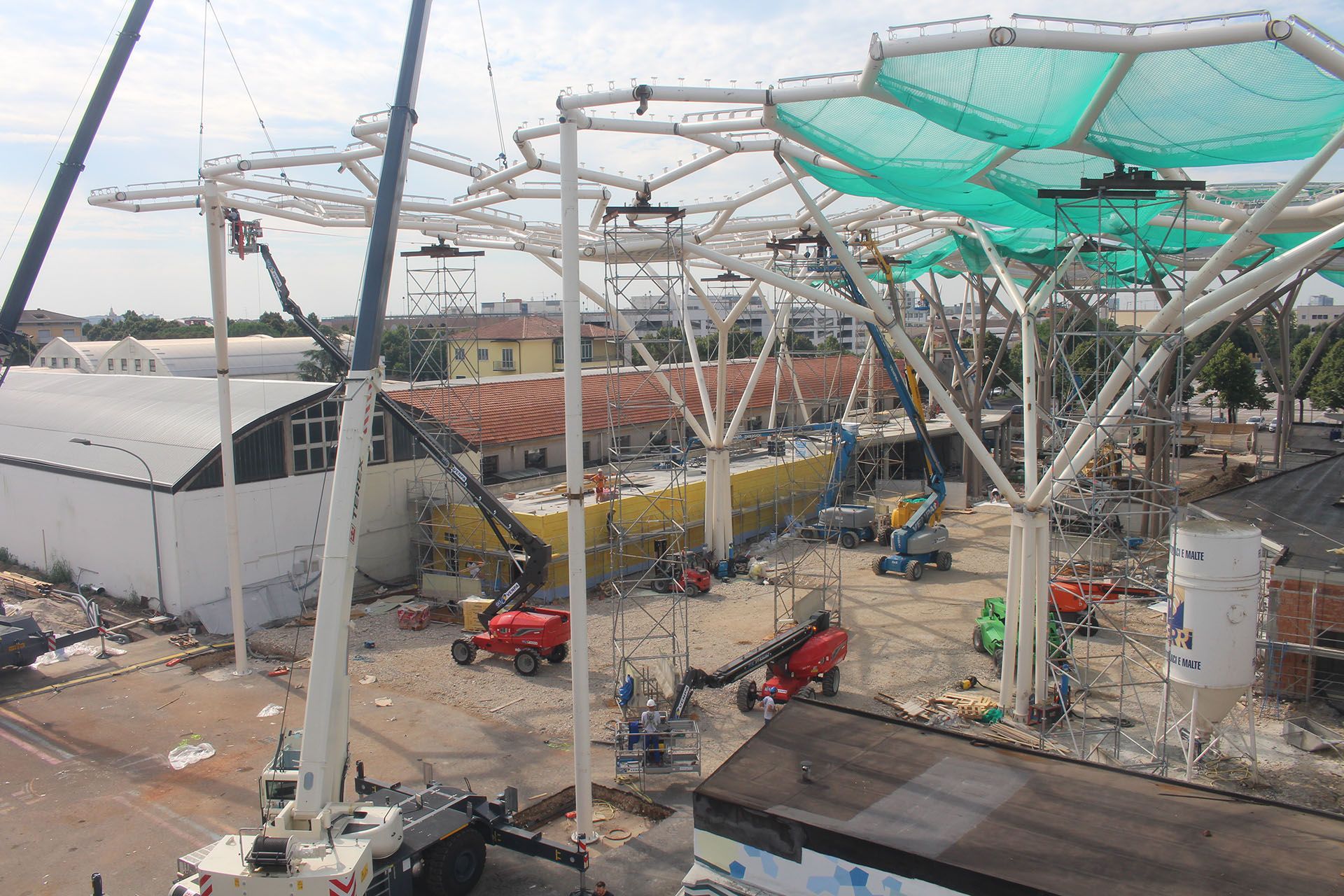 Project Name: New Entrance Re Teodorico
Architecture Firm: Maffeis Engineering SPA
Engineer: Maffeis Engineering SPA
Website: www.maffeis.it
Year compilation: 2020
Constructor: Pichler Pro
Photo credit: The Piranesi Experience
Material: Steel | Aluminum | ETFE