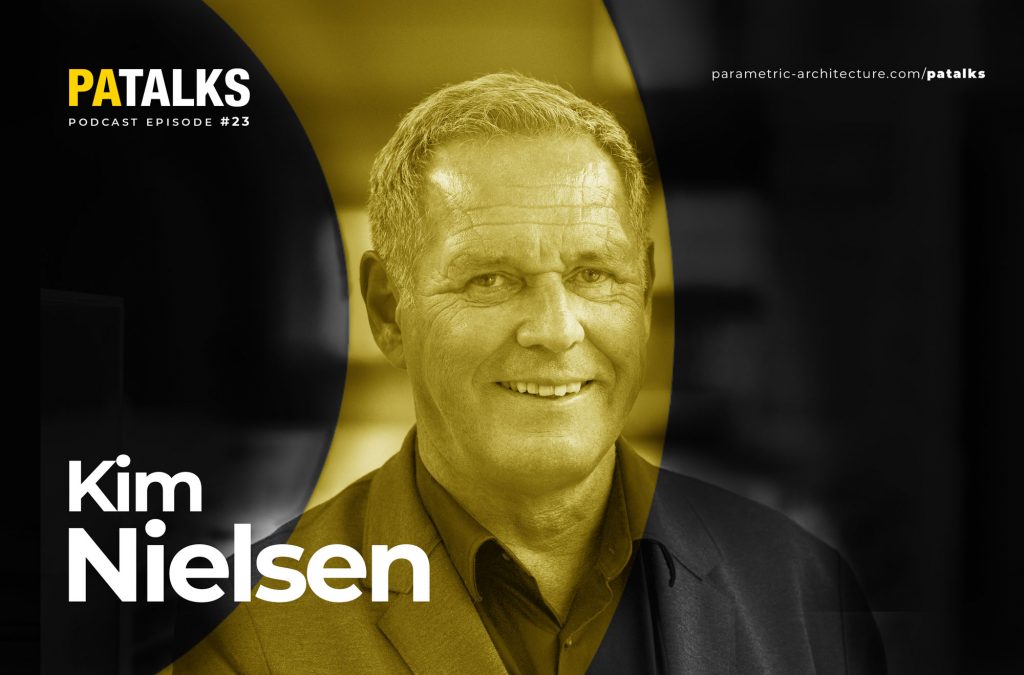 Tune in to the PA Talks series with Kim Herforth Nielsen, Danish architect and co-founder of 3XN Architects with Hamid Hassanzadeh, the founder of PA discussing some noteworthy and mesmerizing works of Nielsen in Danish Architecture. Kim Herforth Nielsen graduated from the Aarhus School of Architecture in 1981 and was one of the three Nielsen founders in 1986.
Ever since he has been the driving force behind 3XN, and has been involved in all the practice's major projects. He is often called upon as a jury member in international architectural competitions, and as a lecturer at art academies and universities around the world. He is a Knight of Dannebrog and has received Denmark's highest architectural honor, the C.F. Hansen Medaille
Watch on YouTube:
Kim is the architect behind many of Copenhagen's most distinctive buildings. Royal Arena, Den Blå Planet – Denmark's National Aquarium, UN City, and Ørestad Gymnasium are just some of the many buildings designed by his hand and are admired by countless eyes every day. Kim Herforth Nielsen has been a prominent figure in Danish and international architecture since then. Kim has been at the forefront of a number of projects, such as Ørestad College and Royal Arena in Copenhagen, the Danish Embassy in Berlin, the International Olympic Committee's HQ in Lausanne, and the Sydney Fish Market.
From 2008-2013, Kim Herforth Nielsen was a jury member at the World Architecture Festival. He is a member of the Royal Danish Academy of Fine Arts, the PAR's Prize Committee, and a judge with the Danish Architectural Association. He lectures and teaches at art academies and universities all over the world, and since 2013 he has been chairman of the Danish Arts Foundation Architecture Committee.
Listen on Spotify:
In the PATalks interview series, PA's founder and creative director, Hamid Hassanzadeh, sits down with leading architects and designers to discuss their lives, careers, and visions for the future. Watch/Listen to the episode or subscribe on YouTube, Apple Podcasts, Spotify, and Google Podcasts to catch the whole series.
I hope you enjoy this discussion. Don't forget to subscribe to our YouTube Channel. Please give us your idea about the podcast. Make sure to follow the platform on Instagram, Youtube, and Twitter, and support us on Patreon. Also, you can listen to our podcasts on Spotify, Apple Podcasts, and Google Podcasts. Also, you can use #patalks on Twitter, Instagram, and Facebook to give us feedback about the podcasts. Thank you!