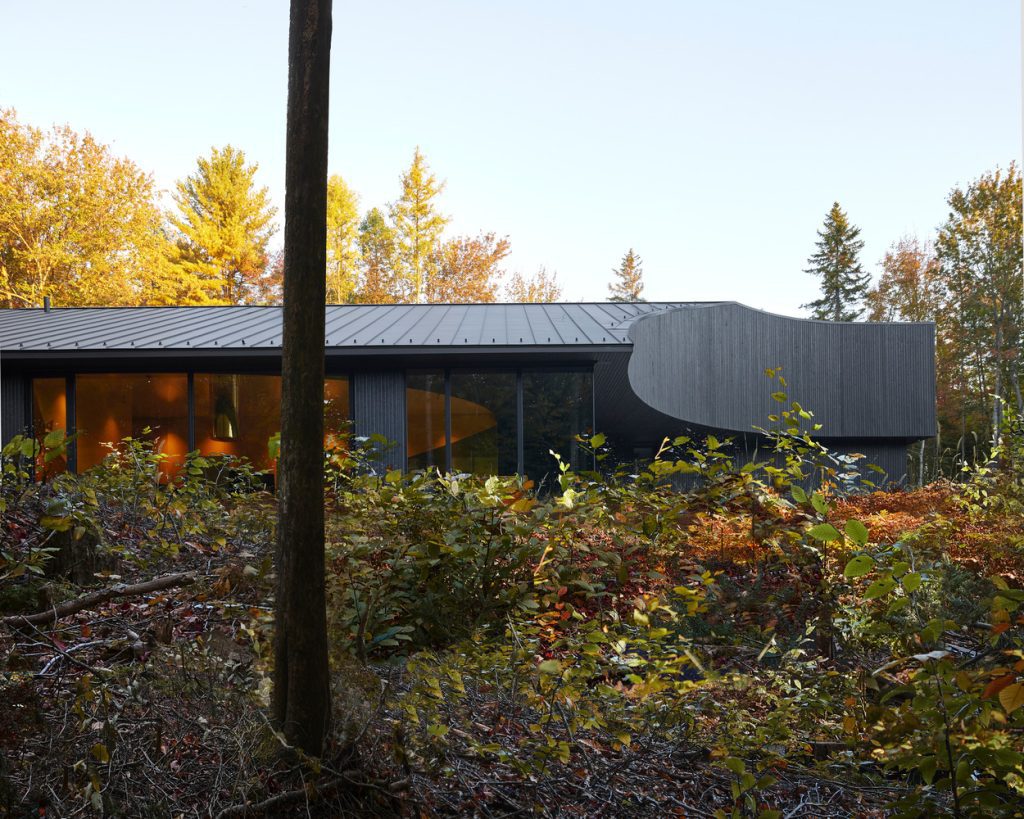 MEV Cabin, designed by Studio Jean Verville, contains many references to reflect the personality of its owners while hosting the combination of geometry and color under the driving force of its design.
MEV Cabin, which has the concept of a studio house for designers, was designed with the inspiration of becoming a shelter in the forest. The 181 sqm photographic project is located in Canada's forest. The project proceeded with the gamification of the needs of the residents, and then this fiction transformed itself into a personalized alternative universe developed with mathematical precision.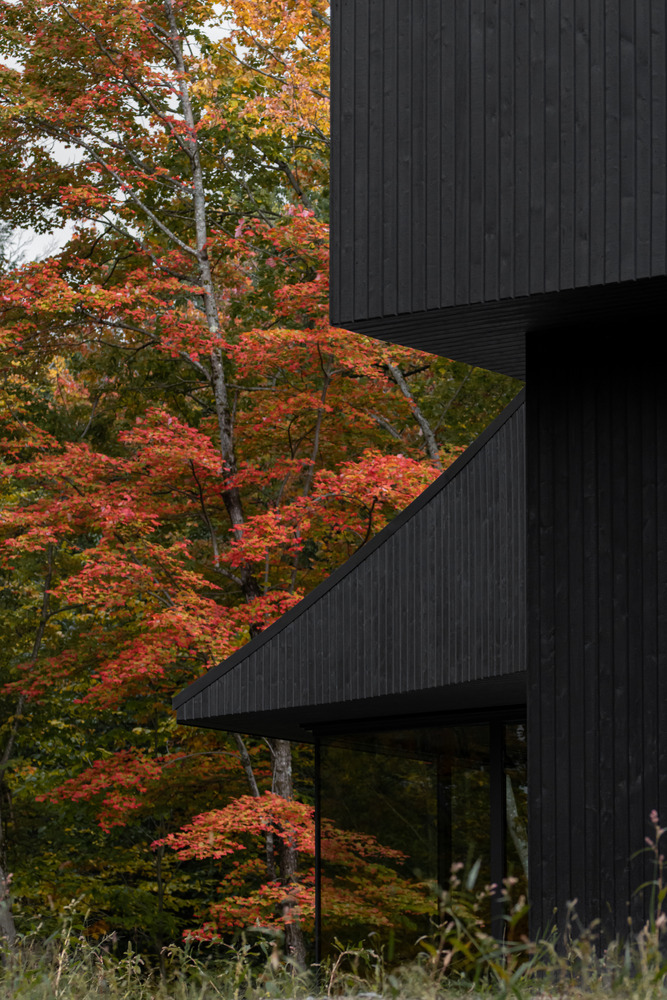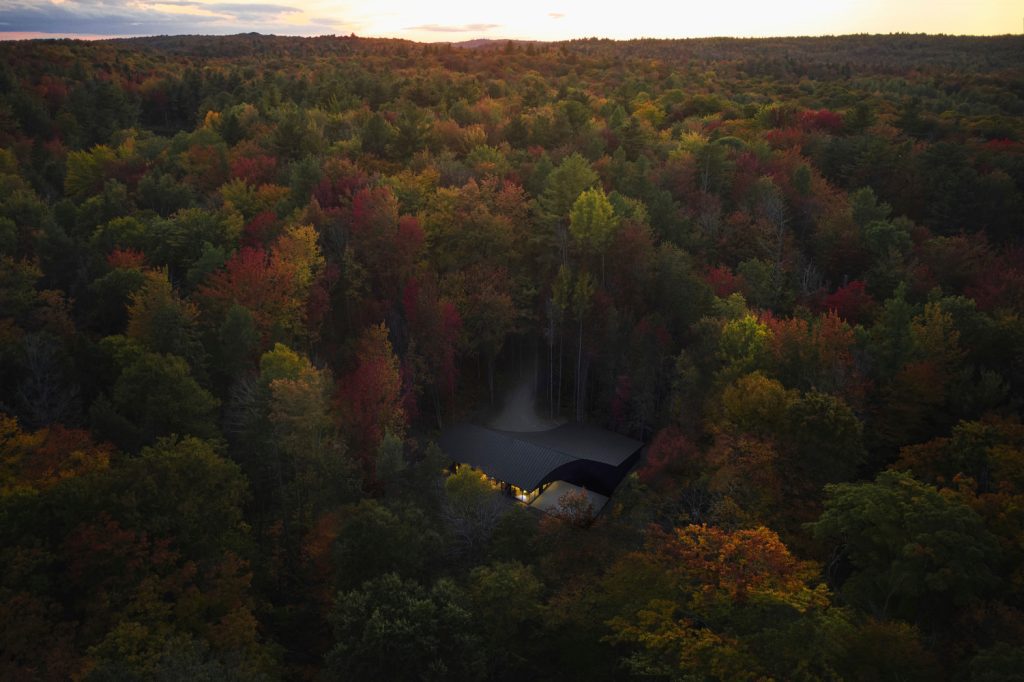 Using the antithesis of monotony and the monochromatic architecture of its time, MEV Cabin hosts the combination of geometry and color under the driving force of its design. Combined with meticulous maneuvers evoking the strange universe of the 80s, the project brings together multiple references in a system of meaningful and contrasting relationships to reflect the personalities of its owners.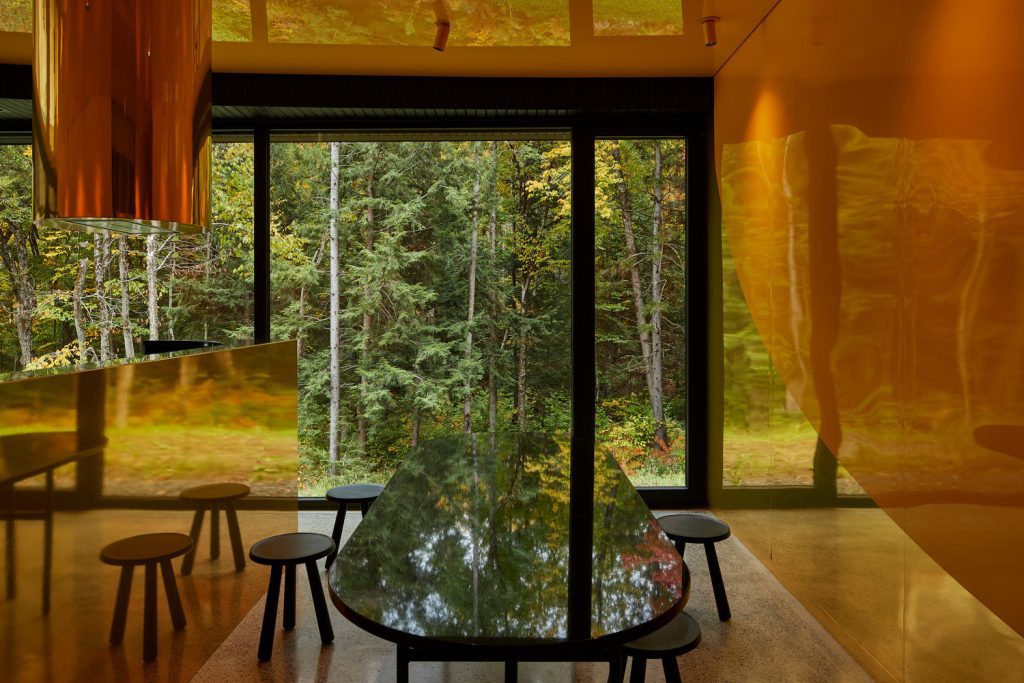 While the home studio reveals an organic form and a raw appearance to integrate with nature, there are graphics in which volumes and materials are developed in a bright chromatic organization. The rooms are linearly positioned as this eclectic stance is determined by a creek crisscrossing the land.
Two volumes connected by a glazed entrance on the north side are combined under one roof. This solution, which includes a series of mathematical solutions, has become visually impressive with elements such as texture, color, and material. Thus, MEV Cabin provided its owners with a lively and free living and working place in the forest.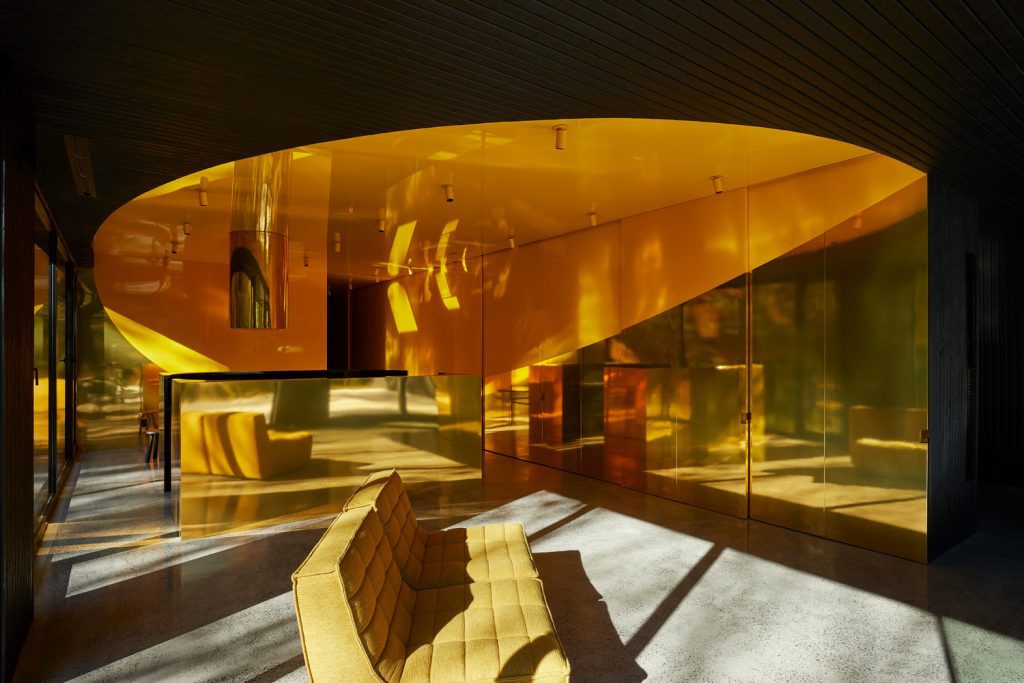 Project Info
Architects: Studio Jean Verville
Area: 181 sqm
Year: 2022
Manufacturers: Alumilex, Mutina, CIOT, Coalbrook, Kast Concrete Basins, Litze Decca
Lead Architect: Jean Verville
Studio Director: Tania Paula Garza Rico
Artistic Advisor: France Goneau
Architect: Rémi St-Pierre
Ma Architecture: Samuel Landry, Camille Asselin
Ma Architecture Candidates: Jacob Éthier, Bahia Burias
Photographs: Maxime Brouillet, Maryse Béland