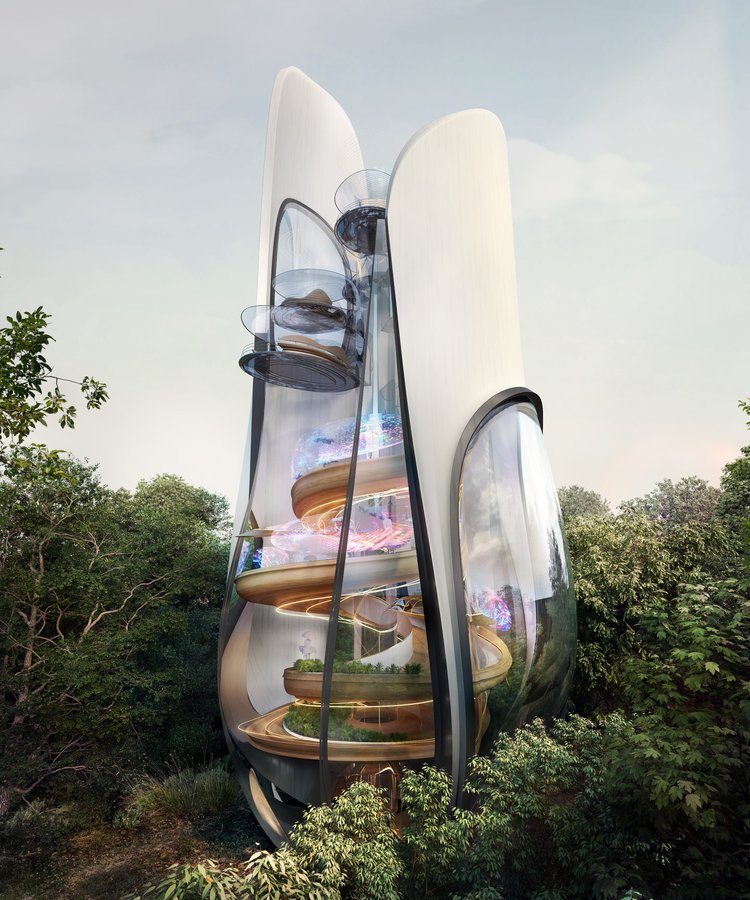 Designed by minD Studio, Mind Fashion Tower was a metaverse gallery project inspired by natural forms of blooming flower petals. The gallery's unique façade design elements blur the thresholds between interior and exterior space.
A fluid spiral ramp surrounds the gallery's exhibition road with an impressive light design, and to get further information about the product just with one click.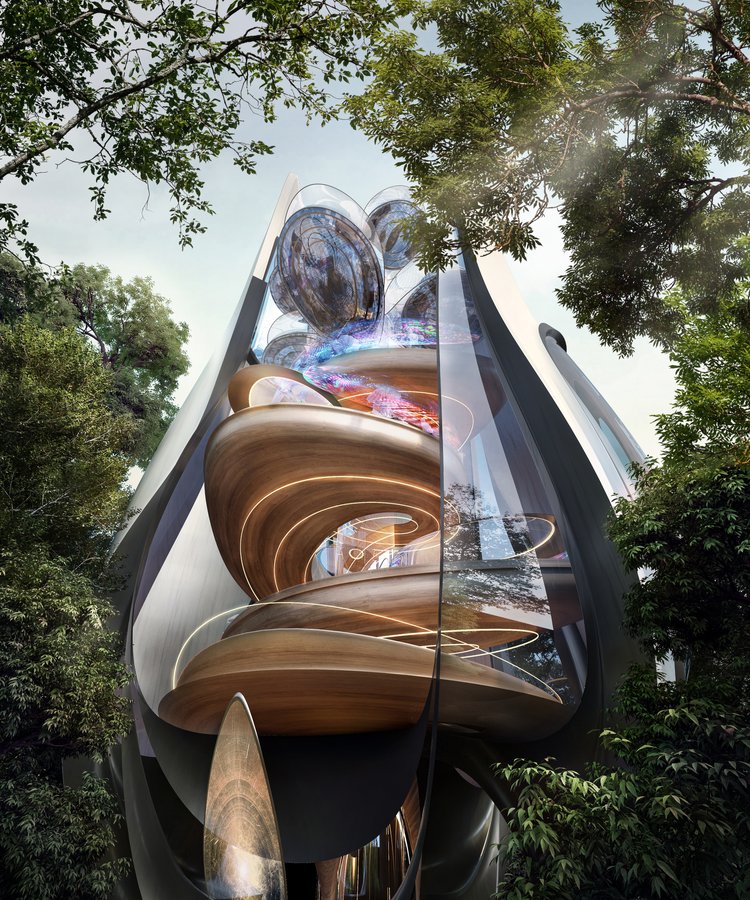 The interior has three-dimensional image screens and breathing spaces with beautiful views of the surrounding environment. Throughout the gallery spaces light colored walls, wood textures, and transparent surfaces boost the lightness of the tower and preserve the intertwin game between natural and artificial.
On the top of the Mind Fashion Tower, pod-like lounge spaces are organized in a blooming petals pattern, providing an expansive breath-taking view and atmosphere for conversations and interactions between visitors. A pure opening at the base with a teleport portal could transport anyone enthusiastic to see the newest collections to the desired location in the boutique.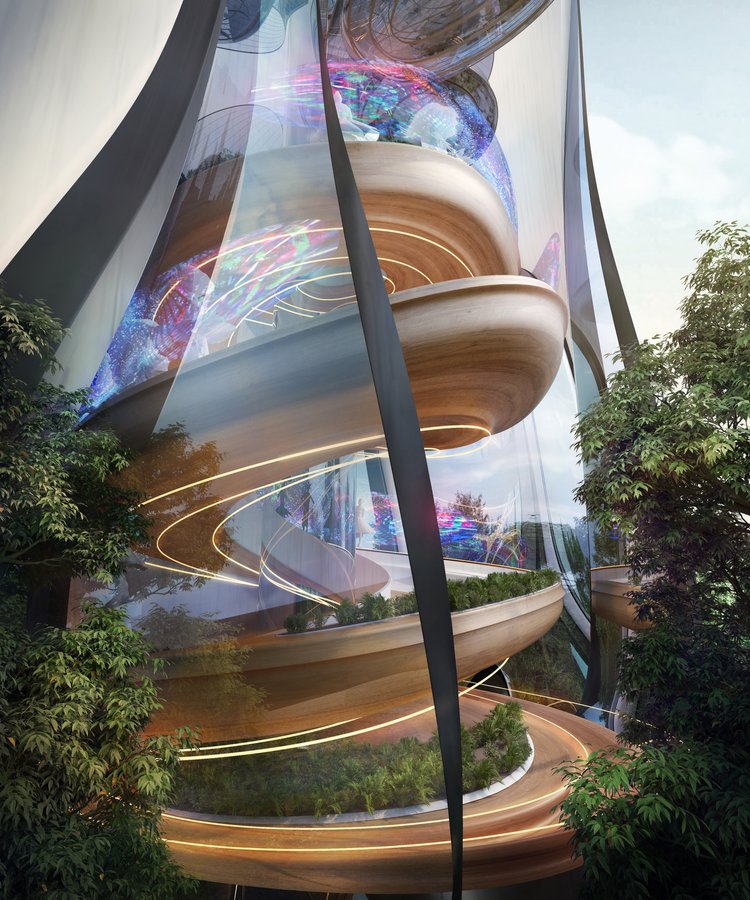 Studio minD was founded by Miroslav Naskov and specialized in architecture, design, and art experimentations, focusing on intelligent and practical solutions resulting from their collaborative and interdisciplinary approach. The studio builds a collaborative thinking platform that brings the mind together. Generally, their projects focus on improving human interactions and living by using cutting-edge technologies, introducing sustainable materials, and innovative design ideas.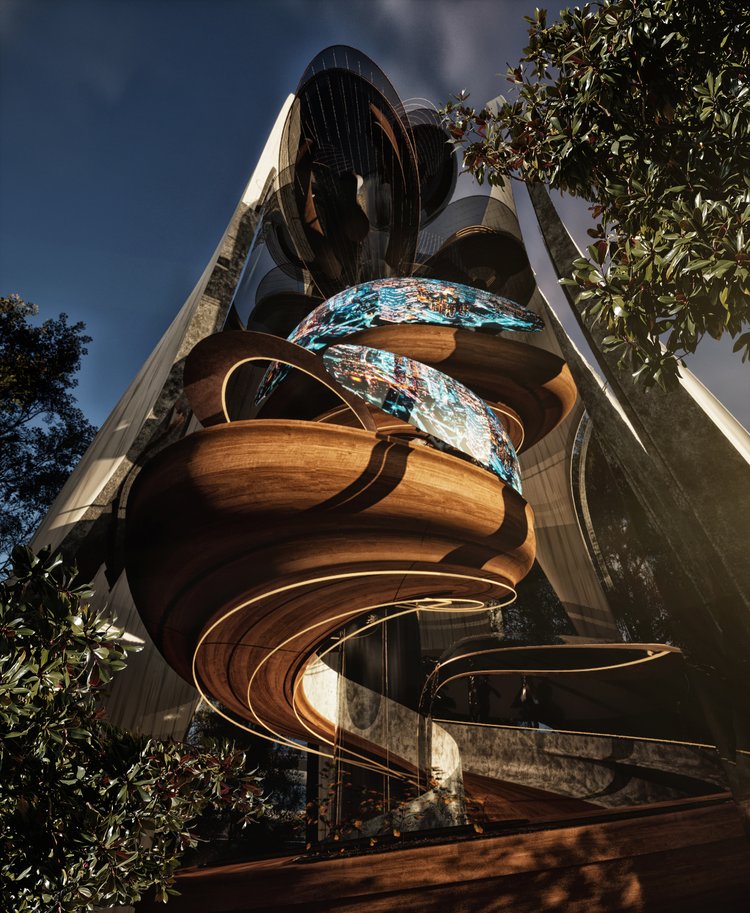 Project Info
Design Leader: Miroslav Naskov
Project Team: Jan Wilk, Davide Tessari, Michelle Naskov
Visualization: nVisual
Project Location: Metaverse