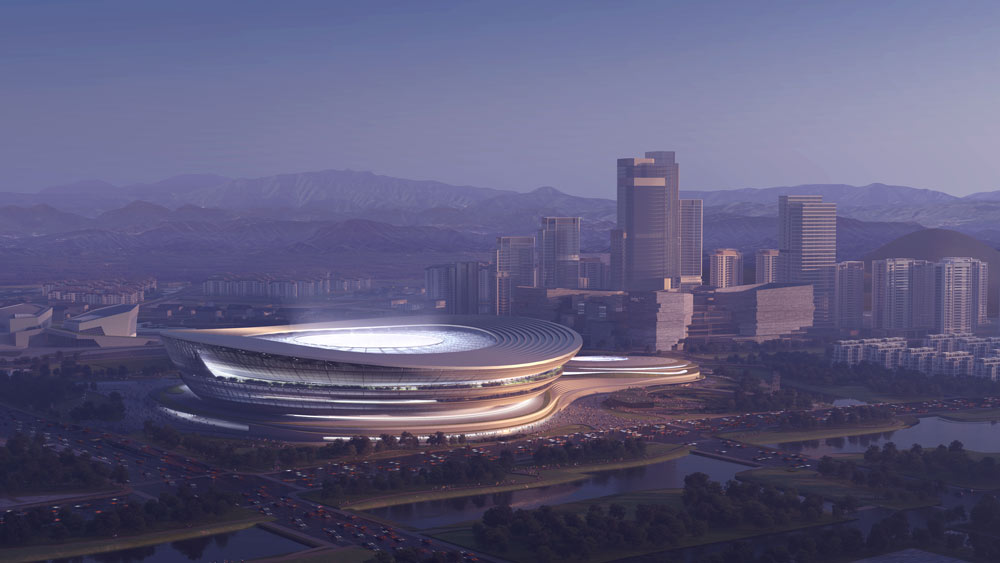 Zaha Hadid Architects has been announced as the design competition winner for the new Hangzhou International Sports Center in China's Zhejiang province.
The 60,000-seat football stadium, Hangzhou International Sports Center, includes a 19.000 indoor-seat arena, practice saloons, and an aquatics center with two 50-meter pools. The center is located in Hangzhou's Future Science and Technology Cultural District. The project also includes a new riverfront park and public plazas.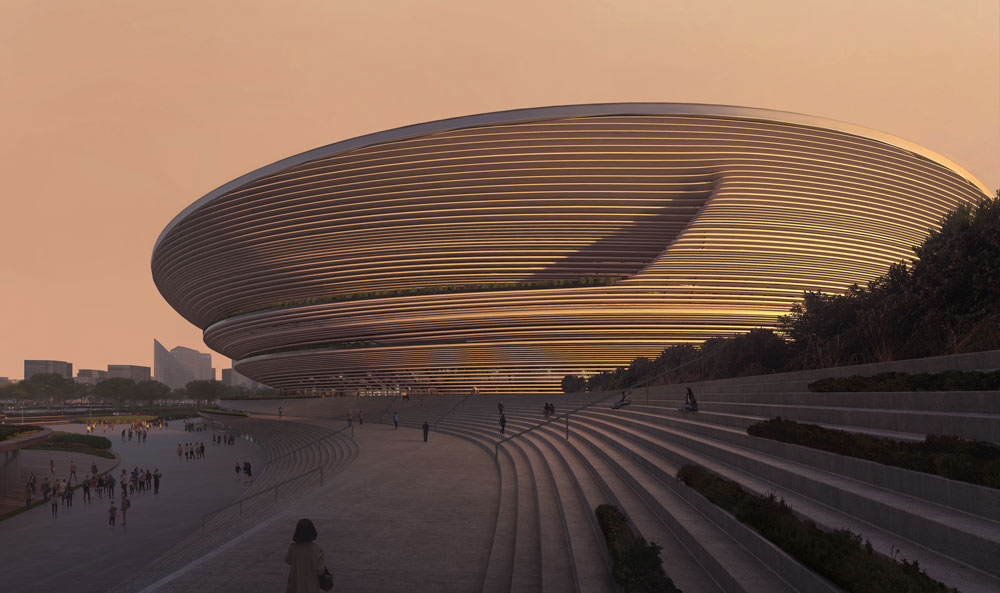 Hangzhou is home to many of China's largest technology companies; the area is attracting IT professionals and entrepreneurs from all over the county. They are coming to Hangzhou for work and live. Hangzhou's population is growing, and the International Sports Center will provide various facilities for professional athletes and residents.
Within the compact design of this project, half of the site will transform into a new public space for Hangzhou. The center incorporates new parks and gathering places for events, recreation, and relaxation.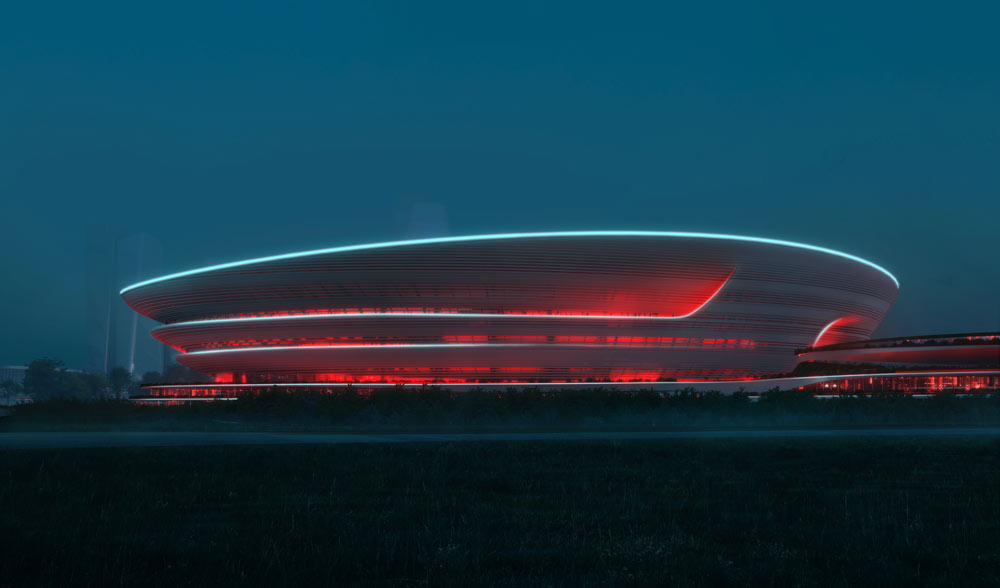 The facade of the Hangzhou International Sports Center's stadium is open to the exterior, with louvers sheltering terraces and offering panoramic views across the city. The louvered façade blurs the boundary between the interior and exterior.
The stadium has a 74.000 sqm indoor area and a 15.000 sqm aquatic center. The structure is designed as flexible as possible to host many of China's most popular spectator sports, such as basketball, and large music and cultural events. Also, the pools will host local activities such as lessons for kids and schools.
The Hangzhou International Sports Center was designed for the highest 3-star rating of China's Green Building Program. The building has natural hybrid ventilation, solar power panels on the facade, and collecting and channeling rain and grey water for filtration and re-use.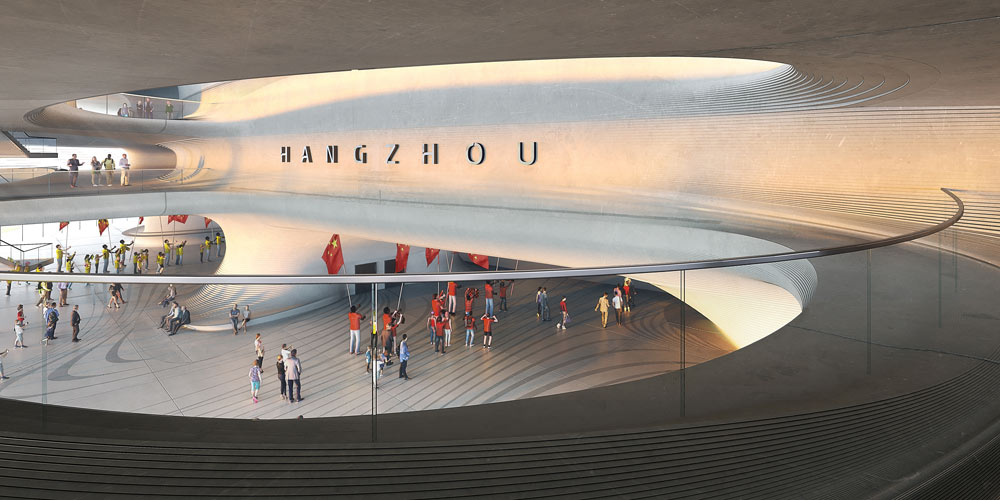 Project Info
Architects: Zaha Hadid Architects (ZHA)
Design: Patrik Schumacher
ZHA Project Director: Charles Walker, Nils Fischer
ZHA Project Associate: Jakub Klaska, Lei Zheng
ZHA Competition Team: Joshua Anderson, Daniel Boran, Chun-Yen Chen, Hung-Da Chien, Michael Forward, Matthew Gabe, Rupinder Gidar, Jinqi Huang, Charlie Harris, Ivan Hewitt, Han Hsun Hsieh, Sonia Magdziarz, Xin Swift, Chris Whiteside
Sports Consultant: Clive John Lewis
Lighting: Lichtvision Design Ltd.