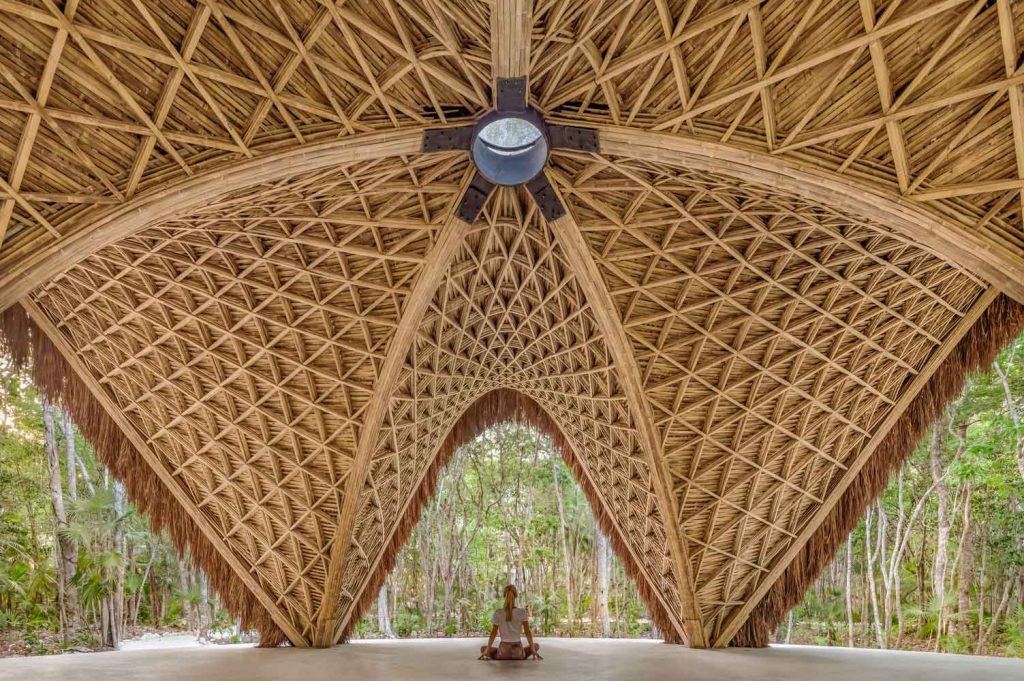 The demand for new-age, modern architectural designs is rising as urbanization is going more global. Nowadays, designers and architects are constantly pursuing architectural forms based on advanced digital technology. But is it required only to explore parametric design through modern material? Can we create an environmentally sound footprint by including parametric design techniques in our approaches? The current need of the hour is bending traditional values by integrating a significant amount of vernacular architecture with parametric and computational design to achieve a holistic design approach.
Parametric vs Traditional
Parametric architecture is the new-age design approach; fusing it with vernacular design might result in unique architectural forms for the community. Parametric architecture has been gradually convergent with modern patterns around the globe. The parametric design uses specific parameters as variables to edit an equation of mathematical outcome to create complex geometric forms. This design approach may start with a drawing or model as an inspiration and further underpinned by algorithmic thinking to enhance its design potential and outcome.
Parametric designs prove to be highly beneficial to find an optimal and economical solution for simple issues like optimizing floor areas, limiting the heat gain, etc., and an aesthetically attractive geometric design. Embedding information and converting it into a flexible, dependable, economic, and diverse format makes a parametric design more than just an aesthetic and exquisite.
Vernacular architecture is a region's residential and authentic architecture incorporating local customs, needs, and building materials. The indigenous qualities of vernacular architecture assure originality and no replication of the structures. Sustainability and energy efficiency are stressed in the local architecture as it sources local labor, materials, and construction technology. Thus, vernacular buildings are in tune with nature as green design concepts are integrated into these. These structures vary according to the time to accommodate the societal needs in terms of its economy, history, and culture.
Even in modern architecture and concepts, the legacy of vernacular architecture holds a strong position and plays an important role. Even in today's time, vernacular architecture has found newer forms of representation.
Learn more about parametric and computational design from pioneers at the CD NEXT conference series:
Going Vernacular & Parametric
An architectural product with basic principles of vernacular architecture mixed with computational design techniques can result in a comprehensive design. This combination allows the users to experience a connection to their roots and, at the same time, live with the modern conceptual designs.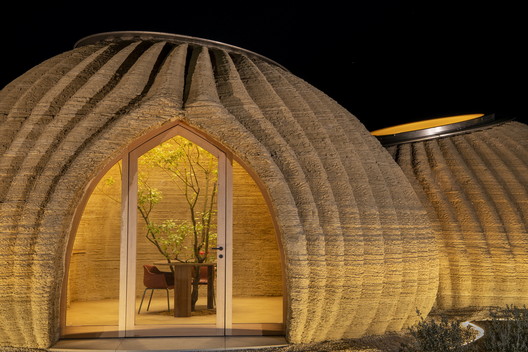 A powerful connection between history and the future is witnessed in TECLA, which combines materials and the spirit of timeless old dwellings with 21st-century technology for production. Designed by Mario Cucinella Architects, TECLA is the world's first 3D-printed eco-sustainable home made up of local raw soil in Massa Lombarda, Italy.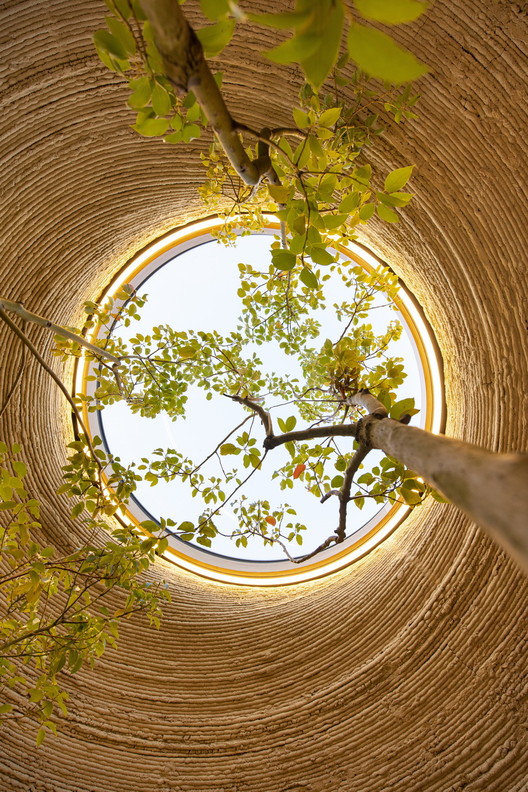 This cutting-edge circular residence design combines vernacular research and bioclimatic principles along with the use of natural and locally available materials. The use of exclusively local materials reduced the wastage and trash during the building phase and made it a near-zero-emission project.
The usage of raw soil has pioneered this project as an example of low-carbon housing. The earth mixture's composition adapts to the local climate, and the shell's infill is parametrically tuned to optimize thermal mass, insulation, and ventilation following the climate demands.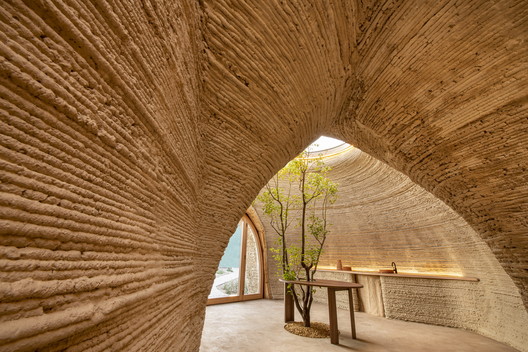 This house is made up of two continuous components that come together to form two circular skylights transmitting zenith light via sinuous and unbroken sine curves. From the geometry to the outer ridges, the unusual form has enabled the structural balance of the construction – giving life to an organic and aesthetically cohesive design.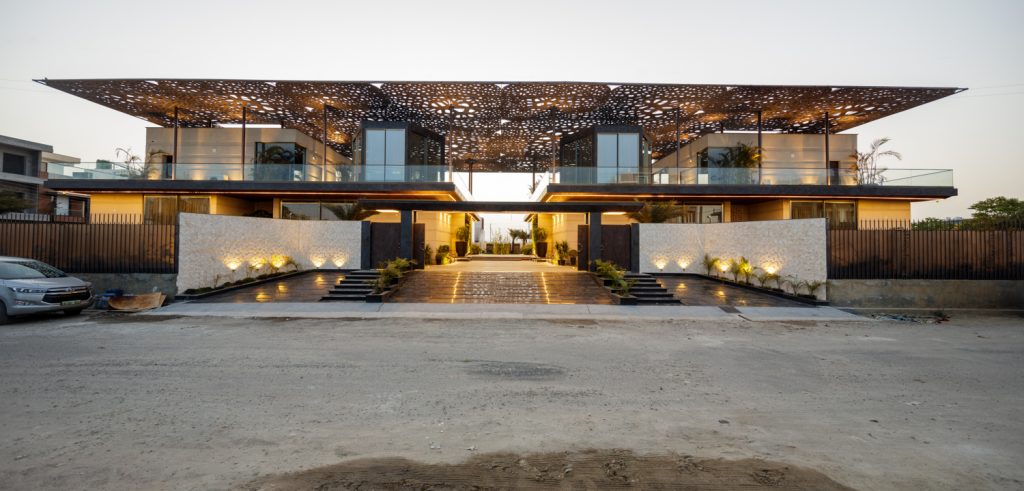 The House Under Shadows, a residence design by Zero Energy Design Lab in Haryana, showcases near-net-zero design inspired by nature that exhibits the concept of India-Modern and offers a sustainable living environment.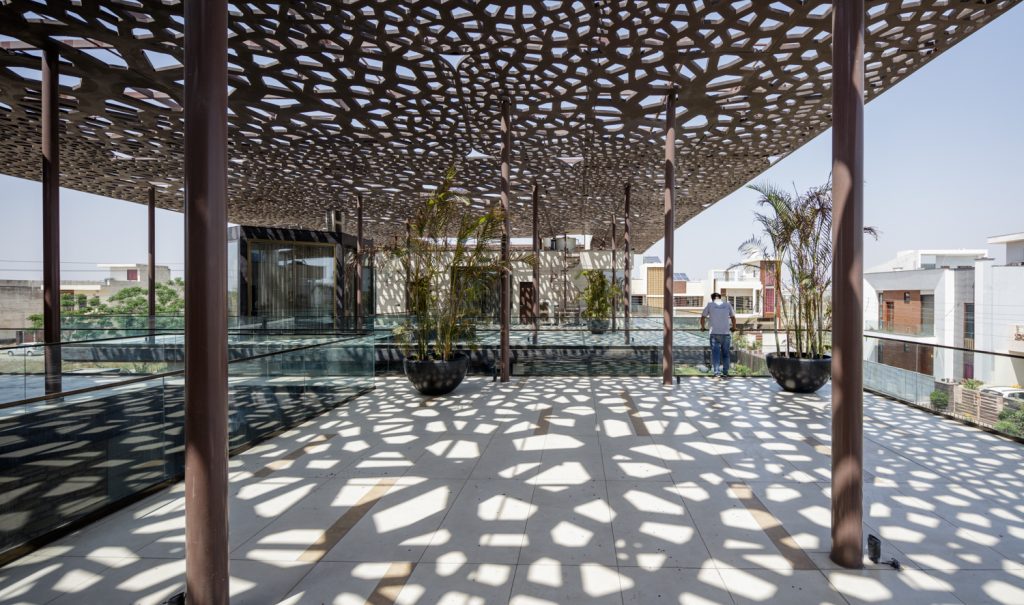 The design features a parametrically constructed ubiquitous double-roof canopy with a large footprint of the double-unit building. The roofing system allows seclusion between two blocks and maintains the coherence between them at the same time. The Wooden roof and pergola run along the length and width of the house and feature The Voronoi pattern- a shadow pattern seen as filtered light from trees, leaves, and branches.
The architect had an environmentally conscious approach towards the project that can be justified by using local materials and neutral tones reflecting heat and minimizing the mechanical cooling loads. This project takes cues from natural and vernacular patterns and elements. Interior spaces reflect the essence of sustainable living in nature and the elegance of the design through the whimsical dance of shadows.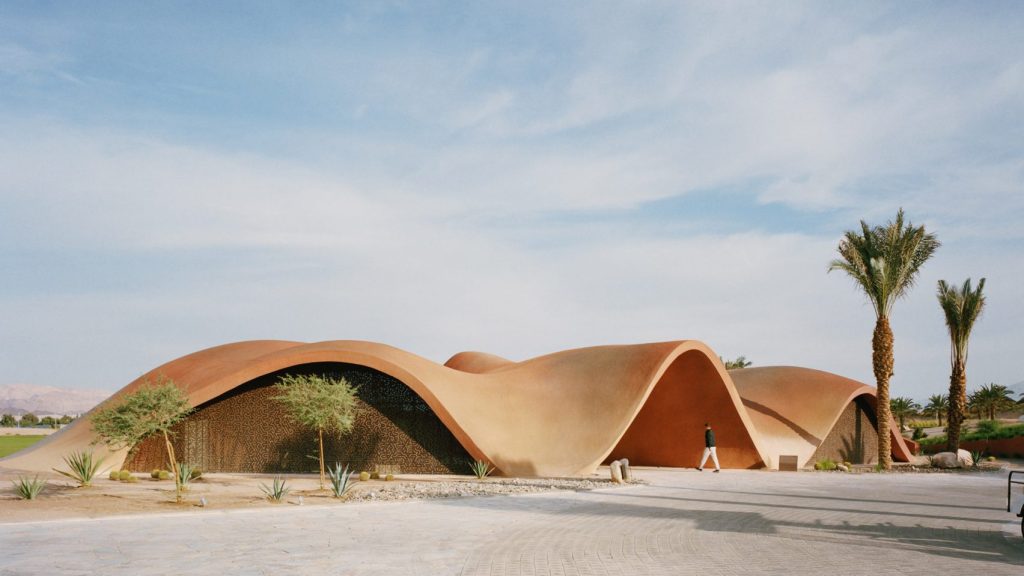 Inspired by the natural dune scapes and mountains, Oppenheim Architecture proposed Ayla Golf Academy and Clubhouse in Aqaba, Jordan, that beholds a unique architectural form and builds a connection with nature.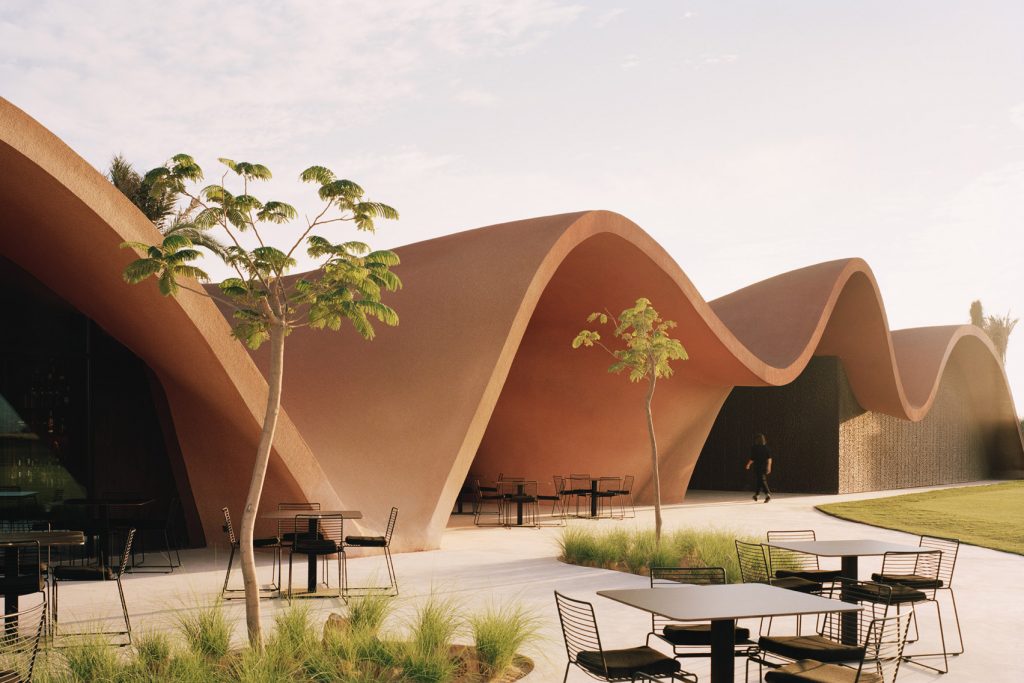 A colossal concrete shell envelops the walls of each volume, draping over the program sections. The curving shotcrete shell of the volume fits in with the nearby dunes, while holes in the shell provide vistas of the Aqaba Mountains. Corten steel perforated screens filter the light across the openings, comparable to the traditional Arabic "Mashrabiya."
This project is a result of an exchange program between the Architect and local workforce where shotcrete pouring techniques tutored to workers and local artists shaped the building by applying vernacular pigmentation techniques to indoor surfaces. It resulted in a raw, unadorned appearance authentic to the site's setting and inspirational context.
One Kleomenous is a private residence designed by Athens-based architectural firm Omniview. The structure is composed of an organic marble facade that spans 11 floors. While acknowledging the inherent modernism of the urban surroundings, the unique look of this project merges well in the site's natural features.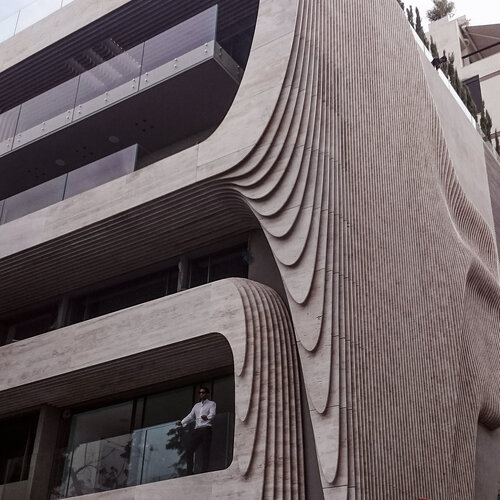 The building facade is one of the most significant CAD-CAM marble operations made up of 2290 CNC cut marble precisely machined and erected on-site by a team of architects, project managers, sculptural engineers, stonemasons and other artists.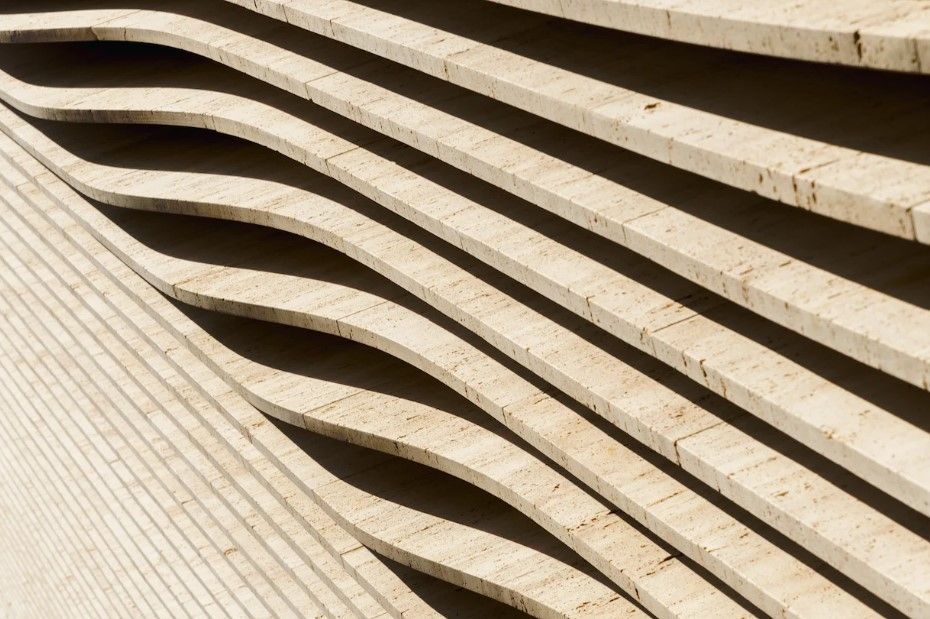 This parametric design is a hybrid of the design language and material choices resulting in a logical extension of the unified volume of the city.
Vernacular Architecture & Modern Techniques: A Coexistence
Recognizing local culture and traditions' power does not imply gazing at the past as addressing the future with an archaic mindset can prove to be disastrous. With innovation in technology and ever-expanding urbanization, modern architectural principles are crucial for future buildings.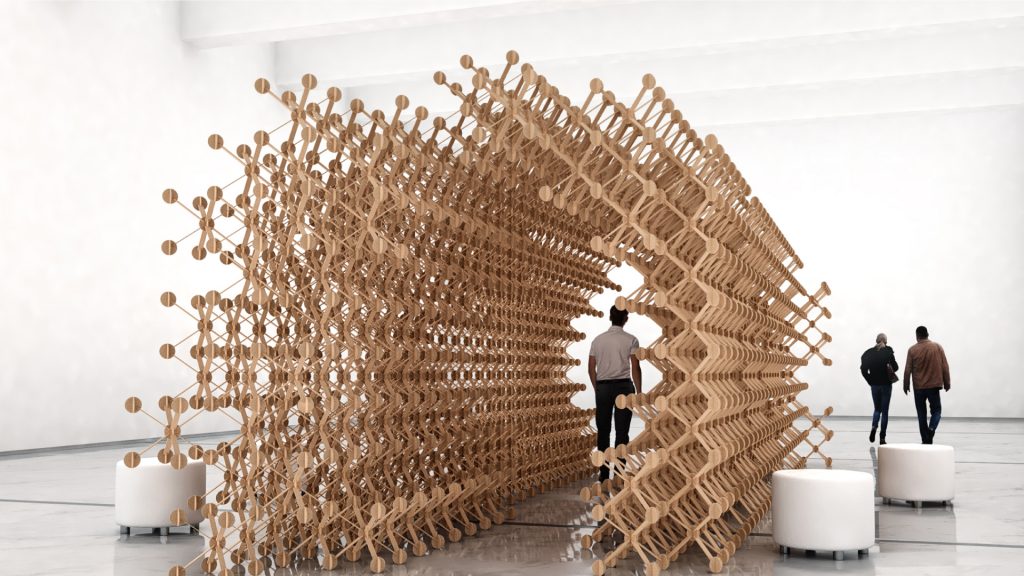 But a modern and vernacular architectural style can coexist. It is now critical for architects and designers to develop that vision so that the coming generation can relate to their roots, legacy, and culture.
The best solution for this is to sprinkle a vernacular touch and offer our community a taste of the current innovative architectural endeavors.