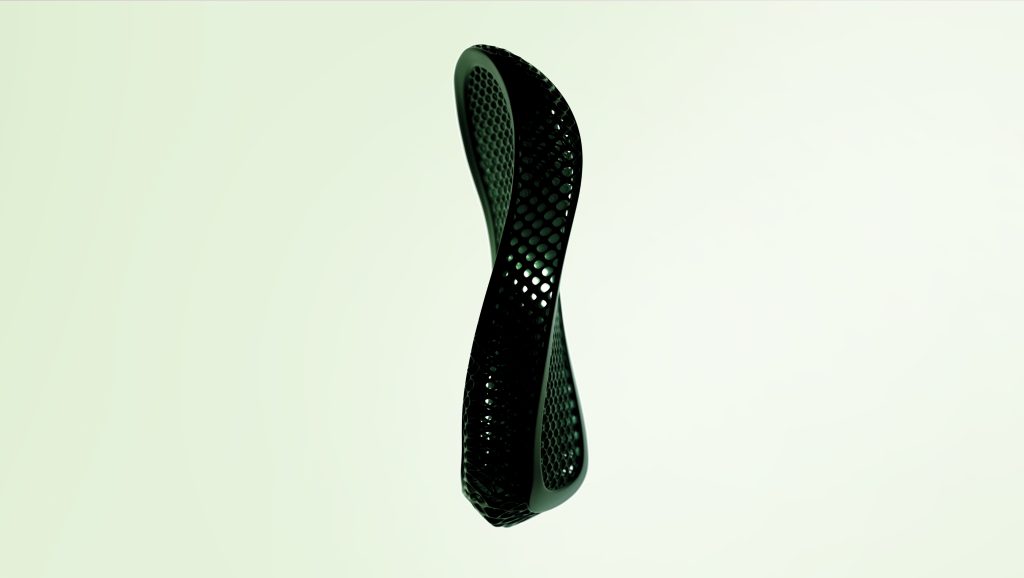 Nolan Kim is a computational designer that explores the world of highly-functional parametric structures and additive manufacturing. Drawing from nature and procedural patterns, his work explores how complex geometries can reimagine commonplace products. Beyond appealing aesthetics, his projects encourage the discovery of heightened function within the interplay between efficient material usage and conscious structural forms.
Nolan Kim is a New York-based computational designer with a background in biomedical engineering. Much of his early work investigated the correlation between 3D-printed geometries and long-distance running performance. He went on to head many of the computational design projects at Desktop Metal, leveraging his knowledge of parametric structures and access to a wide array of additive manufacturing resources to develop applications for automotive components, sports products, industrial tools, and interior designs.
Zellerfeld Collaboration: 'PRENTIS'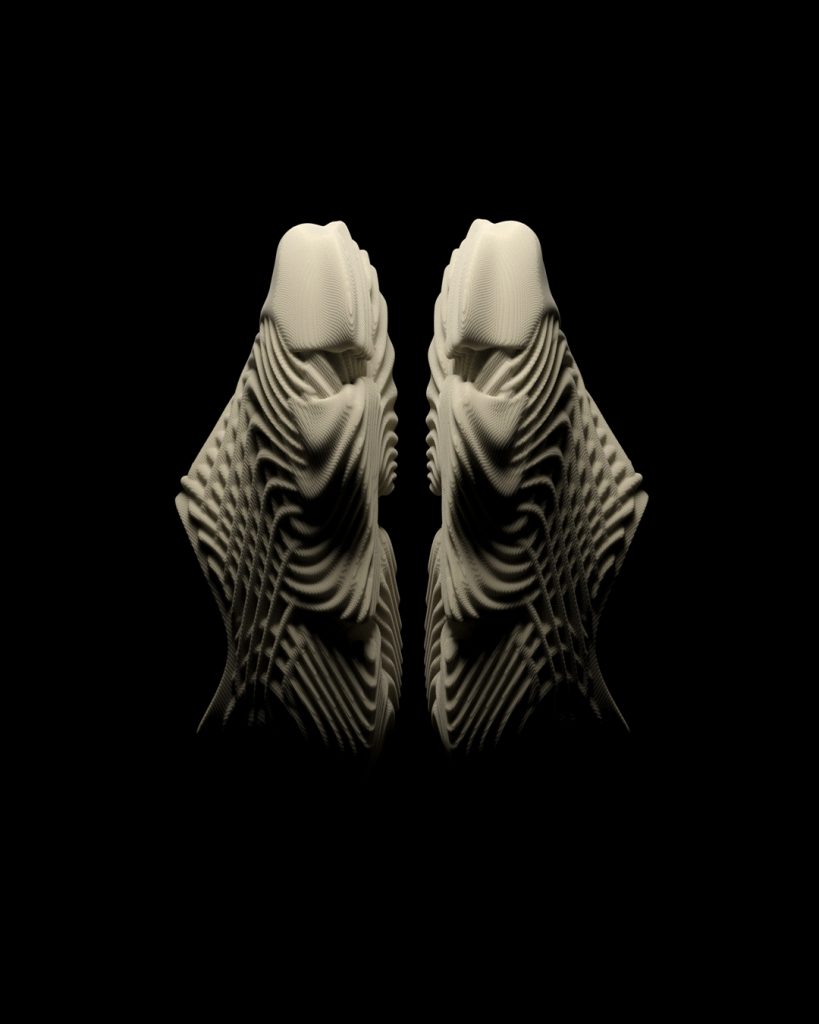 In collaboration with Zellerfeld, Prentis studies organic forms and adaptive patterns. A time capture of smooth structural motion and layered undulations. This piece represents computational design and a messenger for the matured evolution of 3D-printed footwear.
Just as stones unfold ripples in water, this design reimagines the interaction of interfering waves. Rather than simply crossing paths, these oscillations are now given plasticity, pushing against each other to form distinct trails of flowing ridges.
The position and weight of these 'stones' are controllable, and the nature of their ripples is definable. In this approach, structure is no longer final but holds retraceable history of infinite configurations. Though its appearance is fixed, Prentis is unbounded in evolution and carries a universe of forms.
The Grasshopper Structural Mastery Course
Throughout Nolan's years of practice, he has found no central resource that comprehensively teaches parametric geometries, specifically lattice structures. Much of the learning landscape is dominated by scattered videos and blog posts that uncover techniques without offering contextual application or fundamental understanding.
The Grasshopper Structural Mastery Course, powered by Lemanoosh, is a thorough lecture series that spans the entire subject from underlying principles to advanced technical ability. Before proceeding with any modeling, there is first an emphasis on the background of these structures. How are they made? Why do they exist? From points and lines to beams and surfaces, building from scratch upon basic building blocks allows for constructing a universal framework that is fully controllable and adaptable to any concept.
Architectural Extraction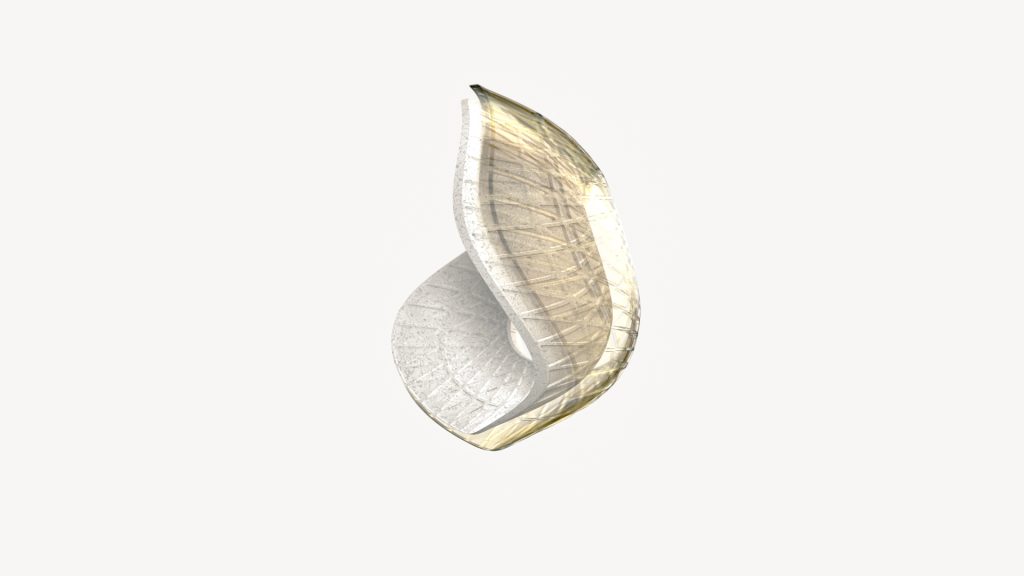 The intentions and functional benefits of parametric patterns seen in architecture can easily go unnoticed. Isolating and deconstructing the parametric structures of notable architectural works provides a focused study of the history of novel construction methods and reveals a new layer of the reasoning behind certain forms beyond their aesthetic impressions.
A venue for the 1960 Summer Olympics in Rome, The Palazzetto dello Sport was engineered by Pier Luigi Nervi and utilized a thin-shell concrete dome. Pouring concrete, allowed the material to mold into complex forms, and the use of a dome allowed for higher load bearing with less material. The bidirectionally branched rib structures create a sense of depth to a thin underlying layer and further supports the ideals of efficiency in material and even distribution of load.
The algorithmic workflow for these branched rib structures would later be engineered by Italian architect and computational designer, Arturo Tedeschi with the use of the Grasshopper software.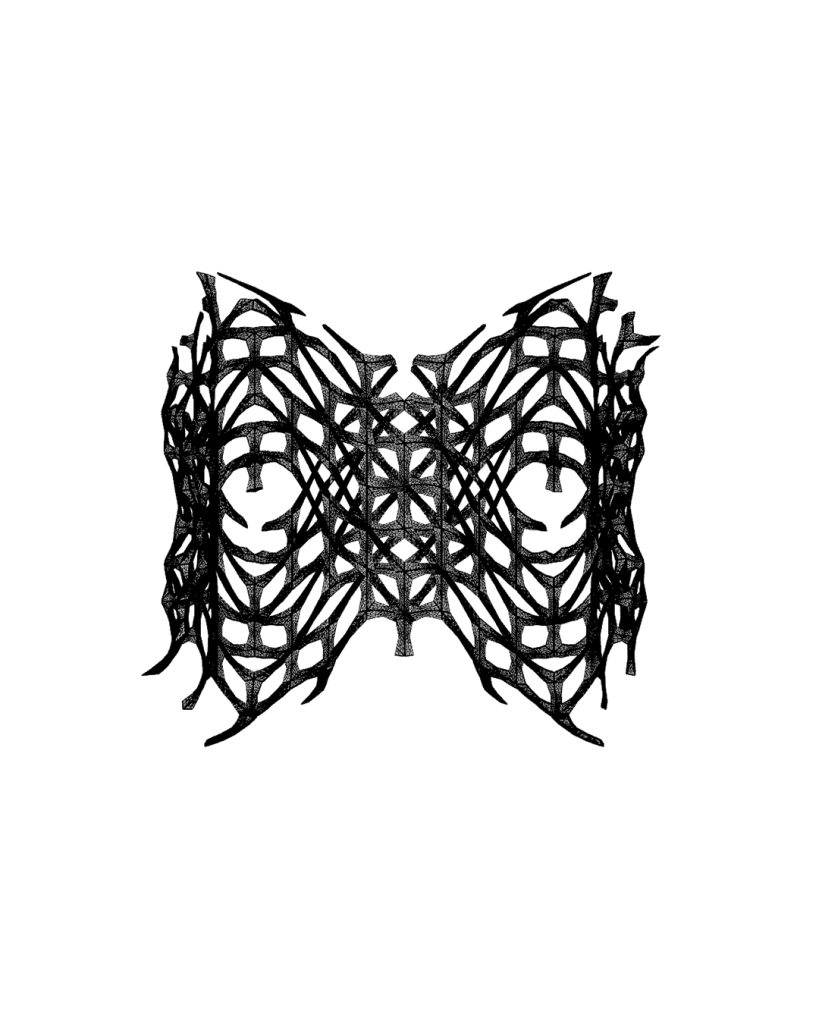 The Naturalis Biodiversity Center is a national natural history museum and research center in Leiden, Netherlands, and was named the European Museum of the Year in 2021. The atrium design showcases interlocking modules of ovals, triangles, and hexagons made of poured concrete, oak veneer, and circular glass windows. The pattern is meant to reflect the ethos of the museum's collection, invoking natural shapes and implementing materials of robust lifespans. The daylight filtered through this arrangement forms a 'glass crown' into the inner atrium where scientists, students, staff, and families meet.