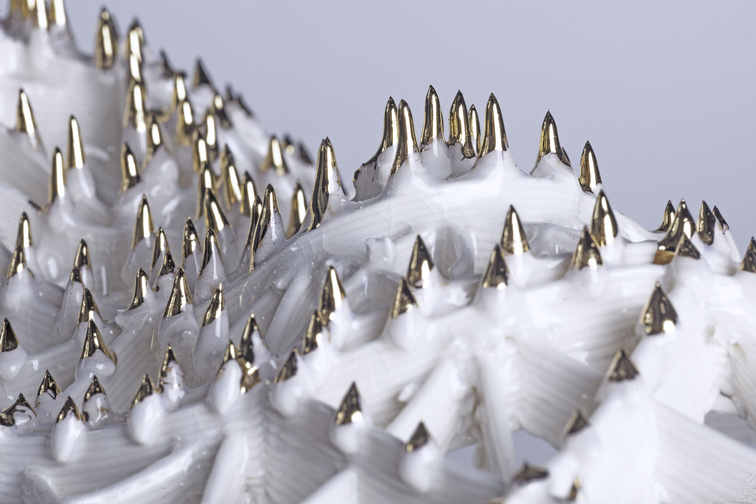 Filigree Robotics demonstrates how breakthroughs in 3D motion capture technology, digital scanning technology, and 3D printing in clay generate new interfaces and processes between people, places, and materials.
Filigree Robotics exists in a framework that integrates specialist knowledge of ceramic materials and architecture with digital technology. The project combines the traditional Danish ceramic process of "Overforming" with 3D Laser-scan and Robotic extrusion technology.
The Filigree Robotics results were 3D-printed ceramics accompanied by prints, videos, and ceramic probes, which introduce design and material.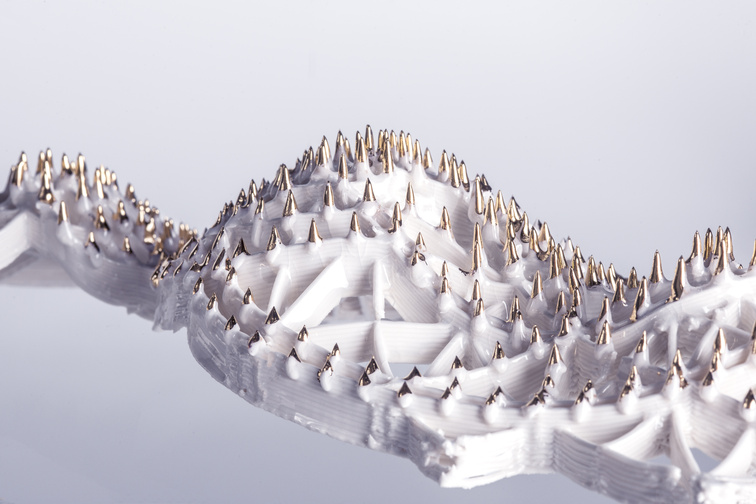 "Overforming" is an intuitive procedure that allows for a quick and artistic approach to shape production and encourages experimentation. In Filigree Robotics, we combine mold fabrication with a parallel-running generative algorithm supplied by a continual laser scan of the 3D surface. This program analyzes the mold's topology, detects high and low areas, and utilizes these as the beginning point for the decoration of a toolpath that follows the surface's motions.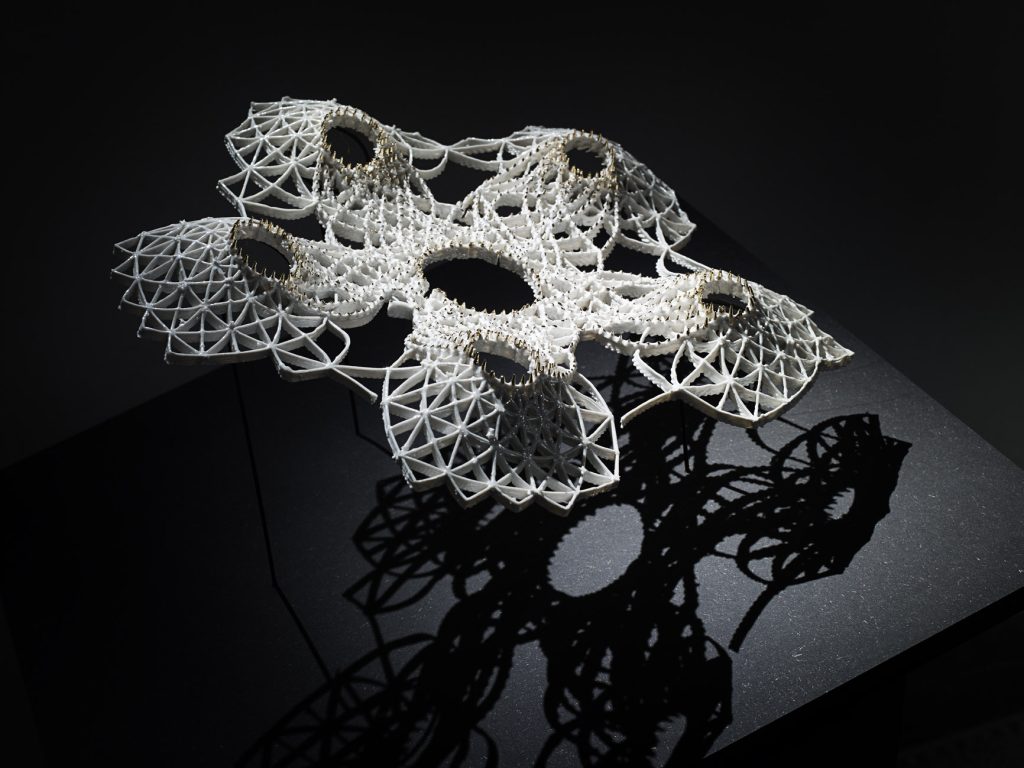 The evolution of design and manufacture are inextricably linked. The initial phase involves manually modeling a mold and feeding it into a specially created computational interactive system. In this case, the interactive system is a generative algorithm that acts as a pattern generator. The framework for constructing the pattern generator is provided by the 3D modeling applications Rhino and Grasshopper.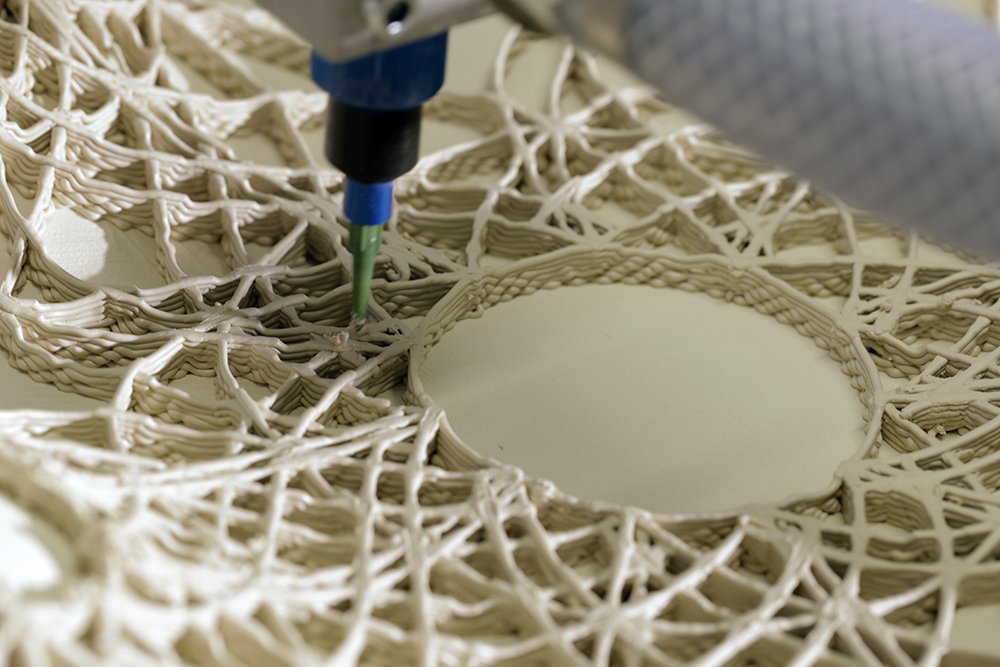 The mold is 3D scanned, the pattern is digitally unfurled based on the geometry of the mold, and a route for 3D printing is produced. The modified 3D printed routes direct the robotic movement of a porcelain clay extruder nozzle.
The team developed knowledge of technology and material processes, which resulted in a collection of material, robotic, and process-level innovations. Finally, several ceramic pieces up to 60x60cm were constructed, defying the typical size of porcelain.
Filigree Robotics is an interdisciplinary cooperation between ceramicist Flemming Tvede Hansen from KADK Superformlab and architectural researchers from CITA (Martin Tamke, Henrik Leander Evers, Esben Clausen Clausen Nrgaard & Scott Leinweber).