The Red Sea Global released a drone video of Foster + Partners-designed The Red Sea International Airport's construction process.
In 2021, Foster + Partners began constructing the new Red Sea International Airport in Saudi Arabia. The airport is located on the country's west coast and is part of the Red Sea Project and tourism development. The design was inspired by the "colors and textures of the desert terrain" and would contain five pod structures arranged radially around a central drop-off and pick-up zone.
Gerard Evenden, Head of Studio, Foster + Partners, said: "The Red Sea Airport has been envisaged as a gateway to one of the most unique resorts in the world and an integral part of the visitor experience. Inspired by the colors and textures of the desert landscape, the sustainable design seeks to create a calm and luxurious journey through the terminal. It will become a transit hub for visitors coming in by both land and air. We look forward to working with the Red Sea Development Company to fulfill the vision for this ambitious one-of-a-kind project."
Additionally, you can view drone images of construction projects from 2021 to 2023.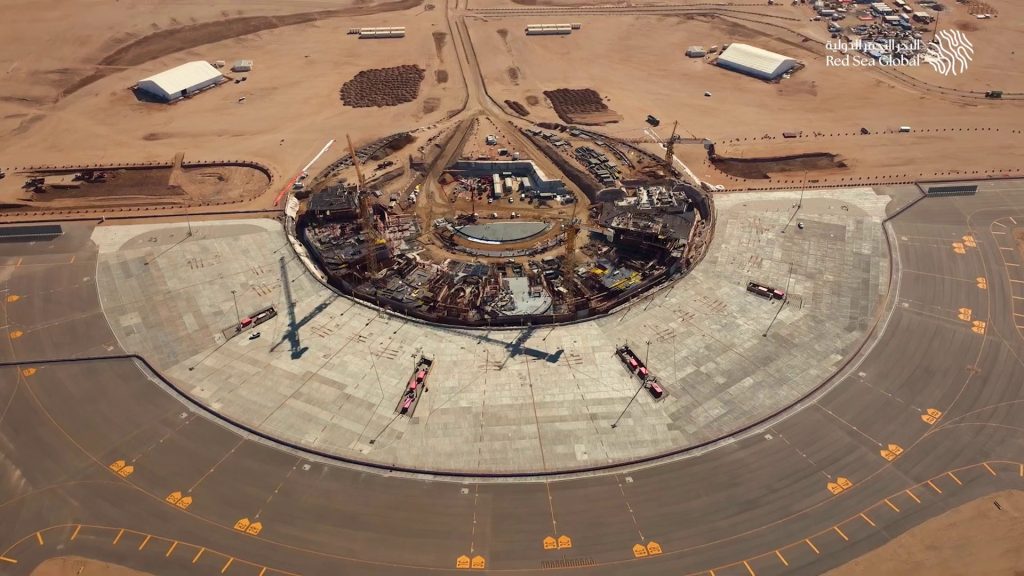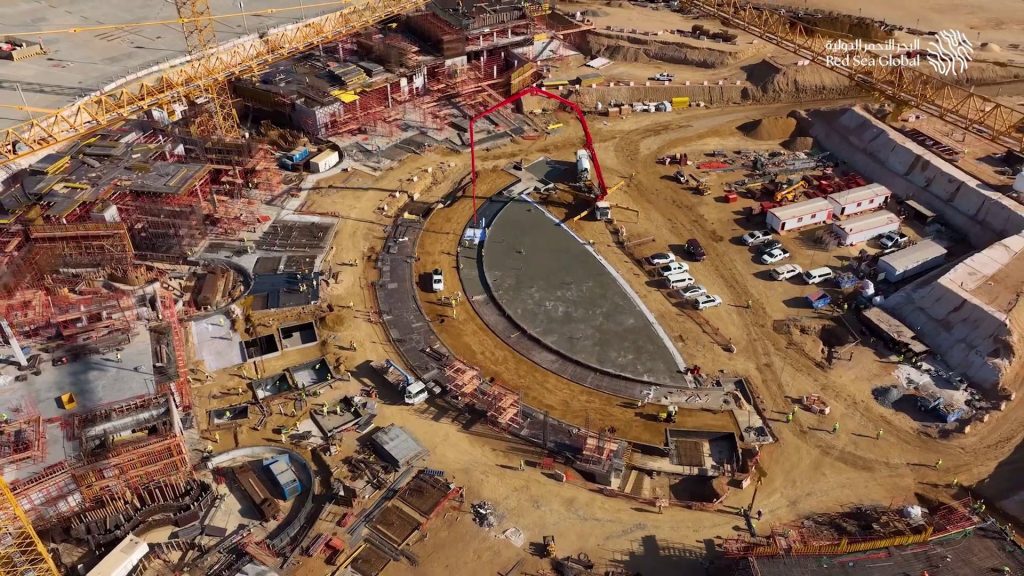 "Red Sea International will set new standards in sustainable aviation, and the ongoing construction works are a critical part of building that legacy. This requires experienced partners who share our vision for doing things better," said John Pagano, Group CEO of RSG said and added, "Not only is the airport sustainably designed, but aesthetically it takes inspiration from the forms of the surrounding desert, the green oasis and the sea. The roof shell, which Reem Emirates Saudi will deliver, typifies this, with dune-like pods radiating out from the center, providing an arresting welcome as guests first arrive at THE RED SEA from above."
According to their plans, the project will begin accepting passengers in 2023, with the capacity to serve an estimated one million domestic and foreign tourists each year by 2030 – at a peak rate of 900 passengers per hour.