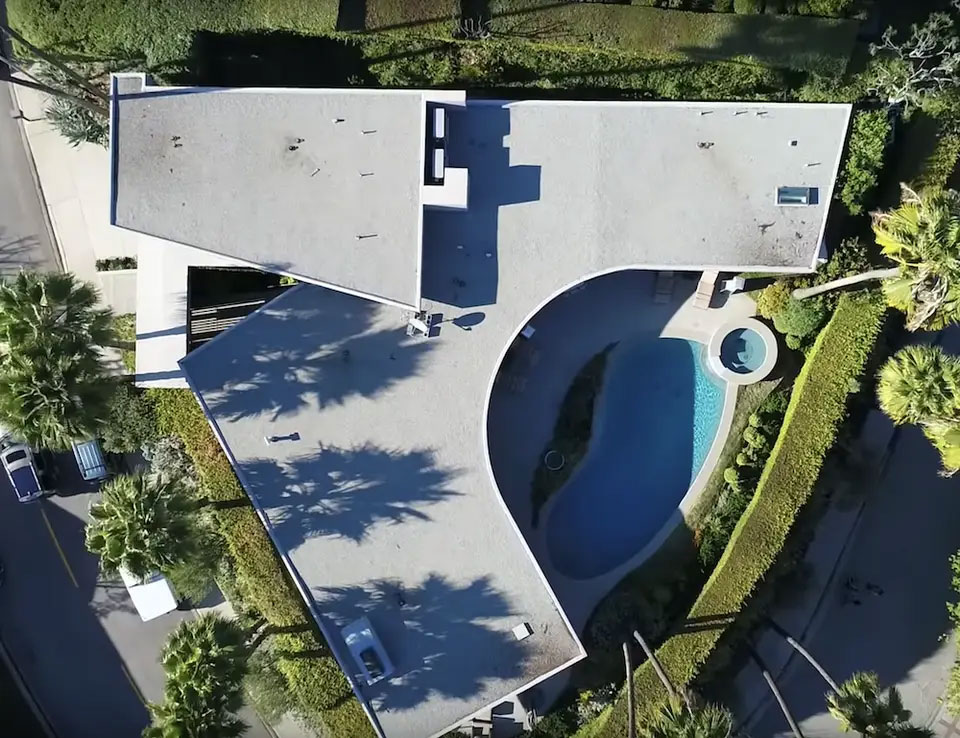 Elon Musk is currently holding the record of being the richest person in the world. He co-founded six companies, including electric car maker Tesla, rocket producer SpaceX, and tunneling startup Boring Company. His current network is counted as $232,5B. He has been recognized for his significant influence on a variety of industries, as well as for pushing the boundaries of technology and innovation. He is also well-known for his ambitious and controversial ideas, as well as his active social media presence.
In May 2020, he tweeted, "I am selling almost all physical possessions. Will own no house." he started offloading his multi-million dollar estate portfolio. Until this declaration, he had an expansive real estate portfolio with at least seven residences collectively worth over $100 million, mostly in the Los Angeles area. After he started to sell his properties, it became public. He revealed that his primary dwelling is a $50,000 house within walking distance of SpaceX's factory.
Three years have passed since this interesting choice of Elon Musk, but it has become popular again with a new report from the Wall Street Journal. According to the report, a top-secret project Tesla worked on over the last year was actually a home for Musk. His "will own no house" decision seems to be coming to an end. But let's take a closer look at his sold properties in line with this declaration before putting forward the report.
Here is a list of Elon Musk's sold properties after his decision:
Historic Hillsborough Estate (Guignécourt)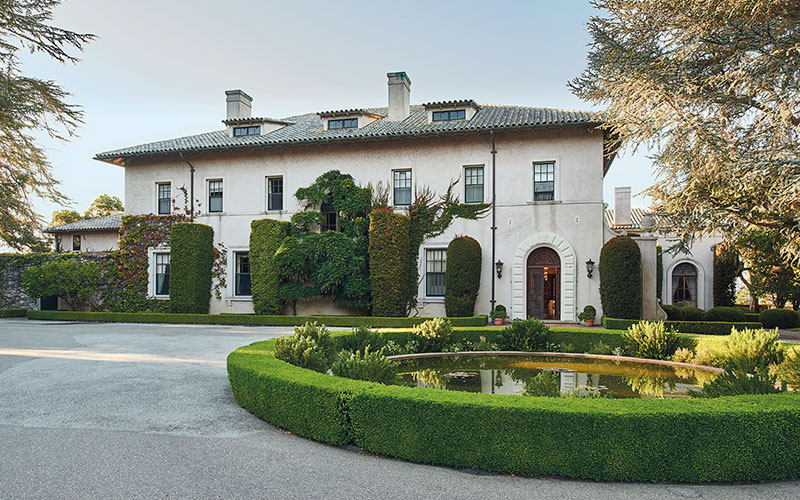 Purchase price: $31.75 million (in 2017)
Buyer: Kirill Evstratov
Sale price: $40.8 million (in 2021)
Musk purchased the nine-bedroom, nine-bathroom historic mansion known as Guignécourt in 2017, which belonged to French nobles and had been in their family for 150 years. He'd described it as a special area suitable for a large family.
The Mediterranean-style property stands on a large 19-hectare site on a forested hilltop about 20 minutes south of San Francisco and north of Silicon Valley. The home has four stories and includes a ballroom, library with fireplace and concealed bar, flower-arranging room, staff wing with six bedrooms, and a pavilion with 18th-century Chinese wallpaper overlooking the pool.
The extraordinary mansion was bought by serial entrepreneur Kirill Evstratov in 2021. It was claimed as Elon Musk's last property, and by November 2021, he completed offloading his real estate portfolio.
The Four Bel-Air Mansions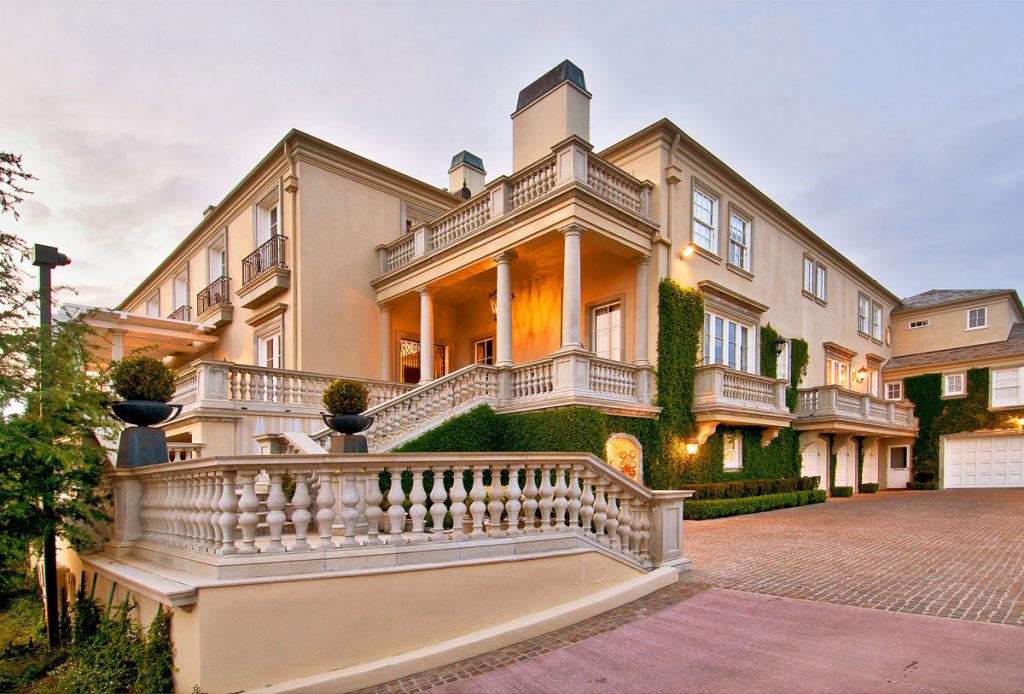 Purchase price: Total of $74.7 million (in 2015)
Buyer: Ardie Tavangarian
Sale price: Total of $84.1 million (in 2020)
Elon Musk's real estate holdings are extensive, particularly in Bel-Air. His first purchase in Bel-Air was the one he lived with his family on rent. The mansion has seven bedrooms, 13 bathrooms, and a 20,248 square-foot footprint. A large tennis court, a swimming pool, and a view of the opulent Bel-Air Country Club are all featured in the courtyard. The house also boasts a gym and a wine cellar. Elon Musk's real estate collection in Bel-Air began with this.
Another Musk-affiliated LLC paid $5.8 million for a modest ranch house on a nearby block that same year. Three doors down, a different LLC connected to Musk purchased a modern home a year later, and the neoclassical Colonial next door was acquired by a different LLC linked to the SpaceX headquarters address two years after. After these purchases, he ended up owning four residents on the same street line until December 2020, when luxury real estate developer Ardie Tavangarian acquired Musk's properties on sale.
Gene Wilder's Former House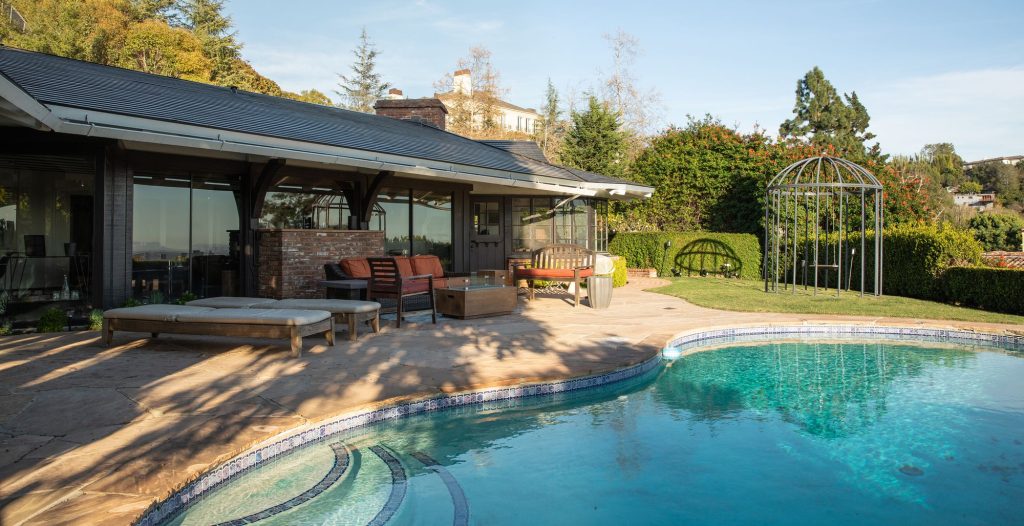 Purchase price: $9.18 million (in 2013)
Buyers: Jordan Walker-Pearlman and Elizabeth Hunter
Sale price: $9.5 million (in 2020)
This Bel-Air mansion was bought by Gene Wilder, the original Willy Wonka, in 1976, and he resided here for 30 years—a ranch house with a guest cottage made up the opulent 2,756 square-foot estate. Elon Musk made the decision to purchase Gene Wilder's home to protect the view at the time because he already owned land above the Bel-Air Country Club. The acquisition assets were taken care of in 2013 by the Elon Musk Revocable Trust. To preserve Gene Wilder's purity, Elon Musk converted this estate into Ad Astra, a school for his children as well as the kids of his SpaceX and Tesla staff.
The only explanation after the decision to sell all his properties was about the Gene Wilder House. He tweeted: "Just one stipulation on sale: I own Gene Wilder's old house: It cannot be torn down or lose any of its soul." Gene Wilder's nephew Jordan Walker-Pearlman contacted Elon Musk's team right away to inquire about the possibility of purchasing the property back. After four months of negotiations, Musk agreed to sell the home to Walker-Pearlman and his wife, Elizabeth Hunter, for $9.5 million.
Bel-Air Colonial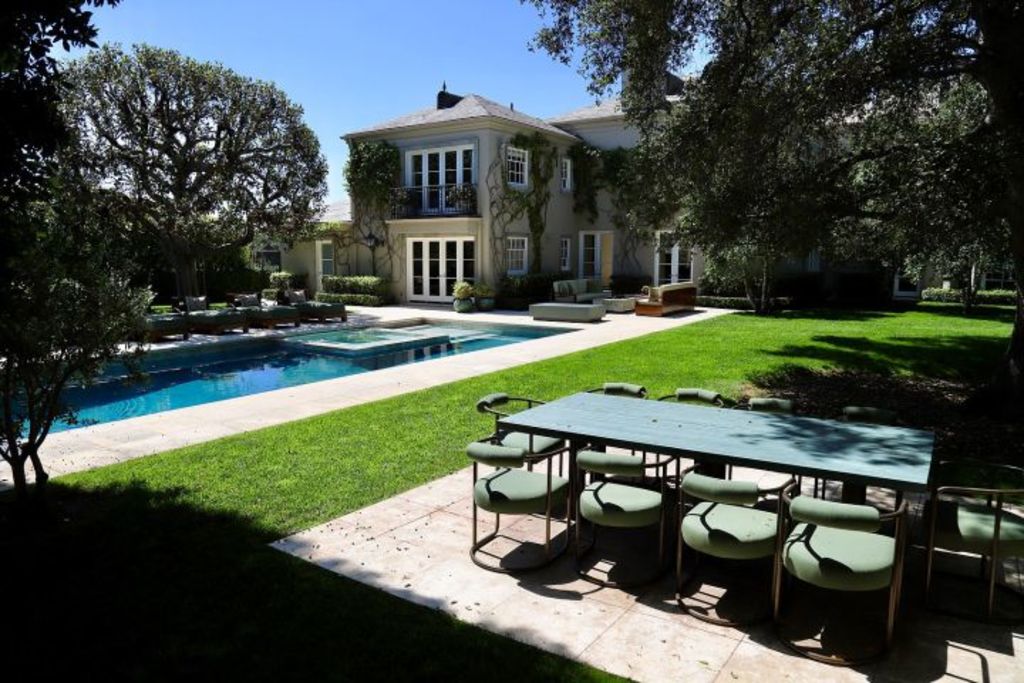 Purchase price: $17 million (in 2012)
Buyer: William Ding
Sale price: $29.7 million (in 2020)
After renting it for three years, the Elon Musk Revocable Trust bought the white stucco Colonial home in 2012. This became Elon Musk's main home, nestled between the Bel-Air Country Club and right across from Gene Wilder's previous estate. The seven-bedroom, 13-bathroom house is built on 0.7 hectares of ground and has its own apple orchard. It also has five garages, a tennis court, a swimming pool, a spa, a gym, and guest rooms. A two-story library and a wine cellar with 1,000 bottles are a couple of the estate's top features. The Colonial mansion was quickly sold to Chinese billionaire William Ding for $29.72 million in 2020 after Musk tweeted about selling his belongings.
Modern Brentwood Estate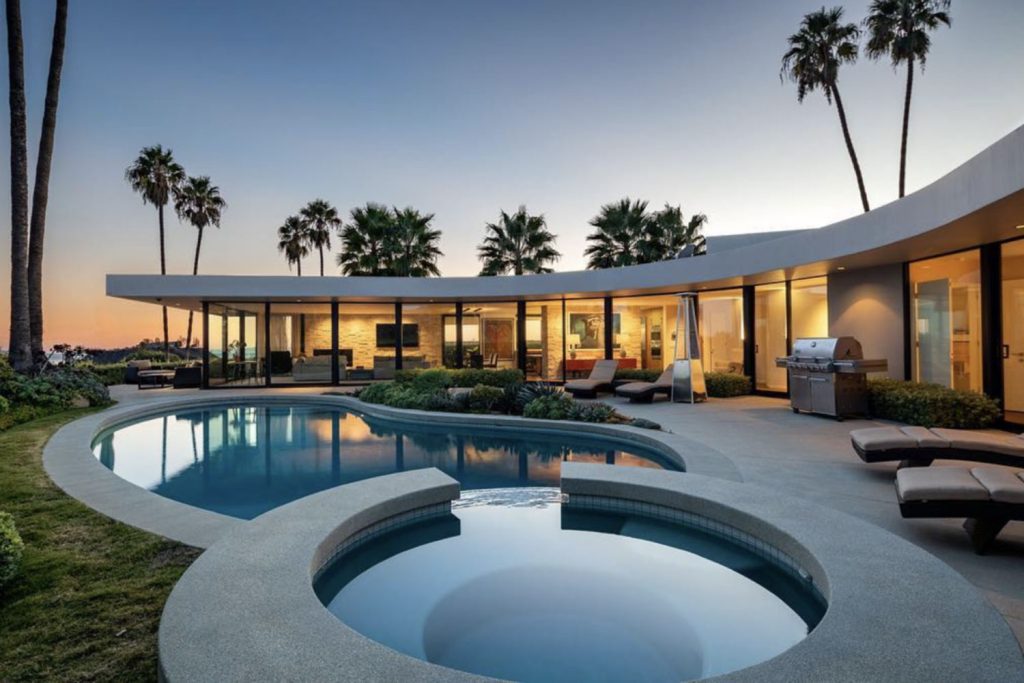 Purchase price: $3.7 million (in 2014)
Buyer: William Ding
Sale price: $4 million (in 2019)
Another name was added to Elon Musk's list of properties in 2014. With its ultra-modern interior and exterior decoration styles, this boomerang-shaped home in Brentwood, California, was one of his most contemporary residences. The property cost slightly less than $3.7 million. The entire home features a modern design with floor-to-ceiling windows, a private pool that overlooks the Los Angeles region, and hedges for protection. Five years later, in 2019, Musk sold his home for $4 million before revealing his plans in the public eye.
Where does Elon Musk live, then?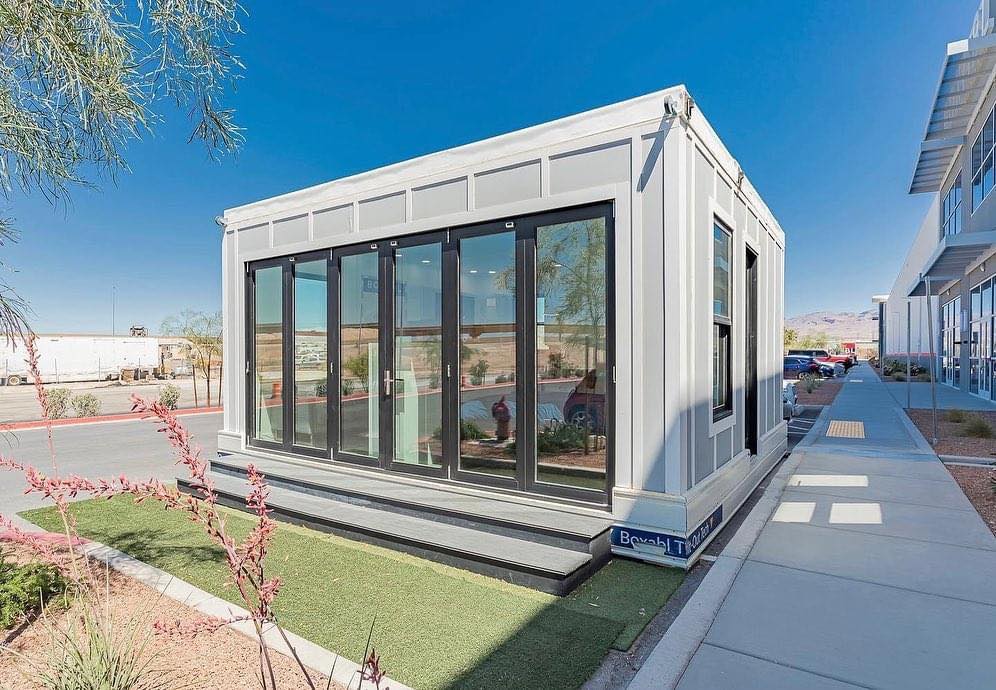 After the news of him selling all of his real estate belongings, one question arises: Where does Elon Musk live then?
Elon Musk claims to reside in a modest three-bedroom house in Boca Chica, South Texas, with his tweet: "My primary home is literally a ~$50k house in Boca Chica / Starbase that I rent from SpaceX. It's kind of awesome, though." He talks about his house from last year in an interview with the Fullsend podcast. Elon also said that after transforming the garage into a third bedroom, he had transformed the area into a three-bedroom house. It used to be a two-bedroom, but I added a third bedroom in the garage, and if he lives alone, he considers it to be "fine." "When friends visit and stay there, they find it hard to believe I live here… I find it good if I am by myself," he continues.
One misconception about his tiny house was that he lived in a prefabricated house called the Boxable. He also corrects this in the interview and says he actually has a boxable, but he uses it as a guesthouse.
Top Secret Project of Tesla: "PROJECT 42"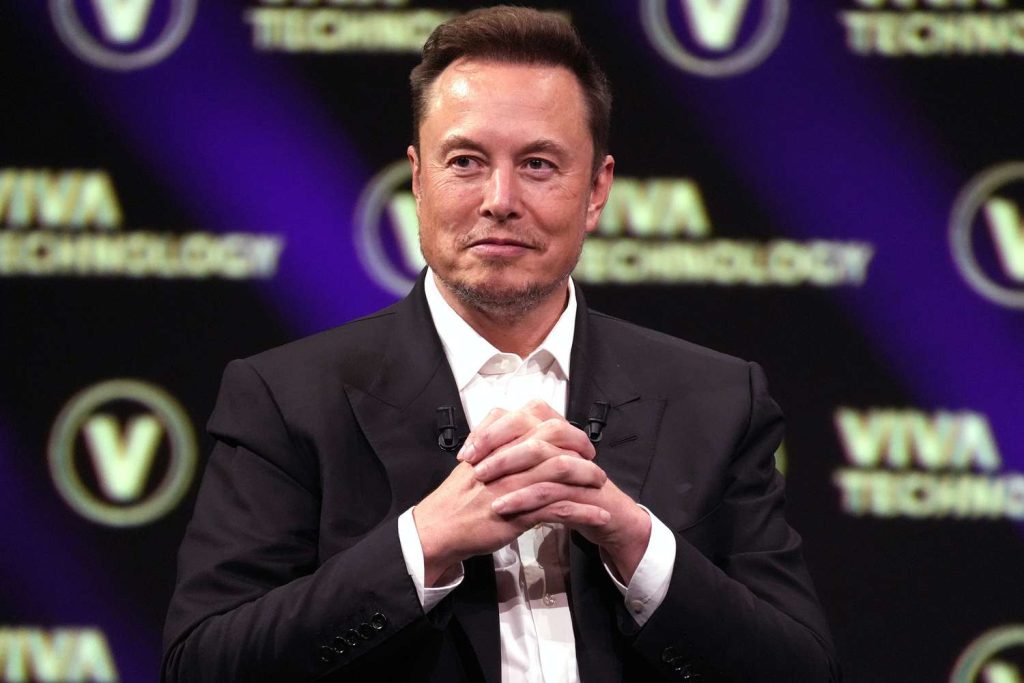 According to the Wall Street Journal Report, Tesla CEO Elon Musk reportedly has an all-glass home being made for him. This claim made people ask, is he returning from his decision of not owning a house? Well, the news says it is a possibility.
Insiders at the multi-billionaire's electric car business, Tesla, claim that top-secret "Project 42" was supposed to be a glass-walled structure close to the company's headquarters outside of Austin, Texas. One rendering included a spectacular glass structure with bedrooms, baths, and a kitchen that was described internally as Musk's home and resembled Manhattan's Fifth Avenue Apple store. In a different version, the Tesla facility was visible behind a twisted hexagon on beachfront land. Another depiction of the edifice, the designs for which underwent numerous revisions, featured a waterfall feature as part of the landscaping and an oncoming vehicle that closely resembled Tesla's yet-to-be-launched Cybertruck. Even a museum was said to be in the plans of those familiar with the idea.