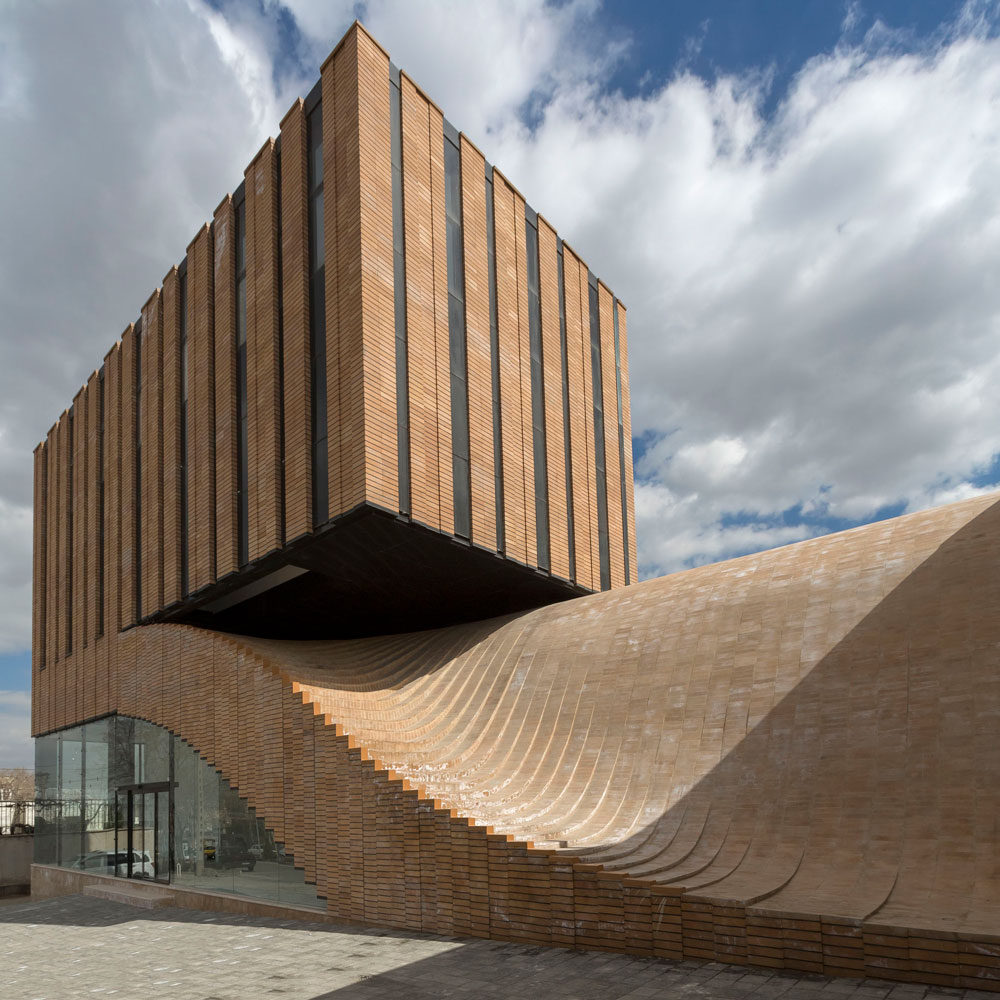 Termeh Office Commercial Building is set in Hamedan, a historical city in Iran. Hamedan has a dynamic urban space that is defined by squares and a significant north-south urban axis that connects them. This axis runs through the site from the west. The brick facade of this mixed-use building in Hamedan, Iran, blends with a wave-like roof on which the public is allowed to sit, walk, or play (+ slideshow).
Farshad Mehdizadeh and Ahmad Bathaei built the Termeh building to house two unique occupants and functions: a retail area on the lower floor and an office on the level upstairs. It is intended to link with the city's open spaces and is inspired by Hamedan's numerous public squares connected by vast boulevards.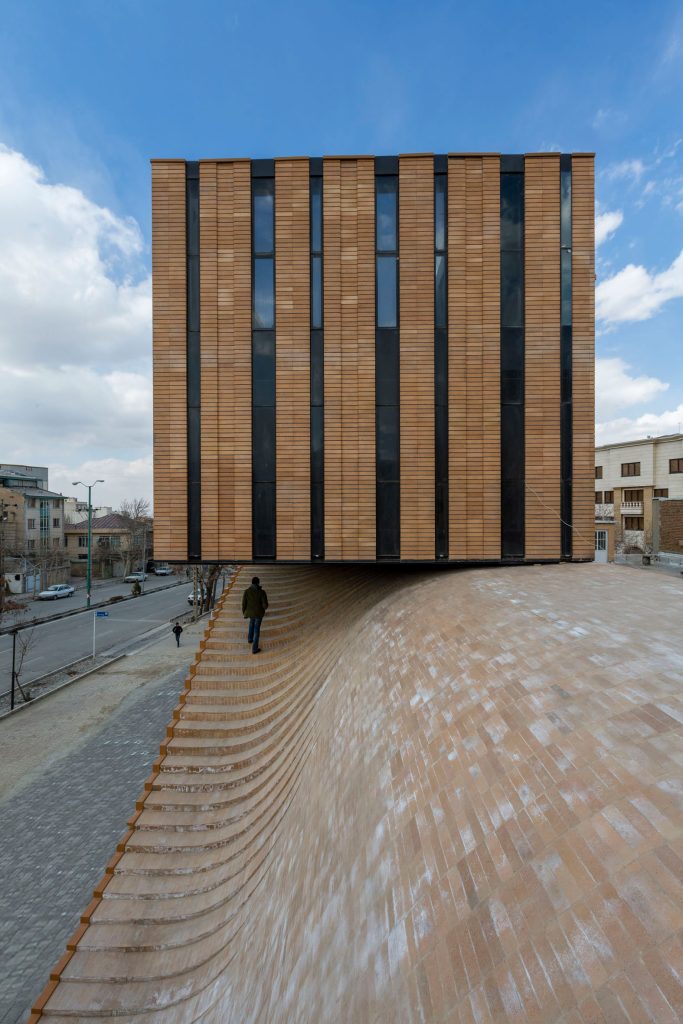 The building is named after the traditional handwoven Iranian textile Termeh which inspired the undulating curve of the building. Local bricks arranged in conventional patterns match the exterior of many of the neighborhood's buildings. The brief was for the construction of a two-story commercial structure featuring retail on the first level and private office space on the first floor. Through a 2.5 meter-high wall, the second story (roof) should follow the height of its neighbor in terms of the metropolitan skyline. As a result, this project includes three distinct characters on three levels, each with a unique interaction with the urban environment.
Because each function in this project has a different addressee, the objective was to connect each function separately in proximity to the urban setting. They also needed to find a vertical accessibility option. The divide between the purposes (retail & office) was identified as the most important feature of this project to include as an architectural element in order to develop the form. That divider was the slab, which served as an office floor on one side and a retail ceiling on the other. The store's ceiling slab bent and became livable as steps connecting the office to the sidewalk right in front.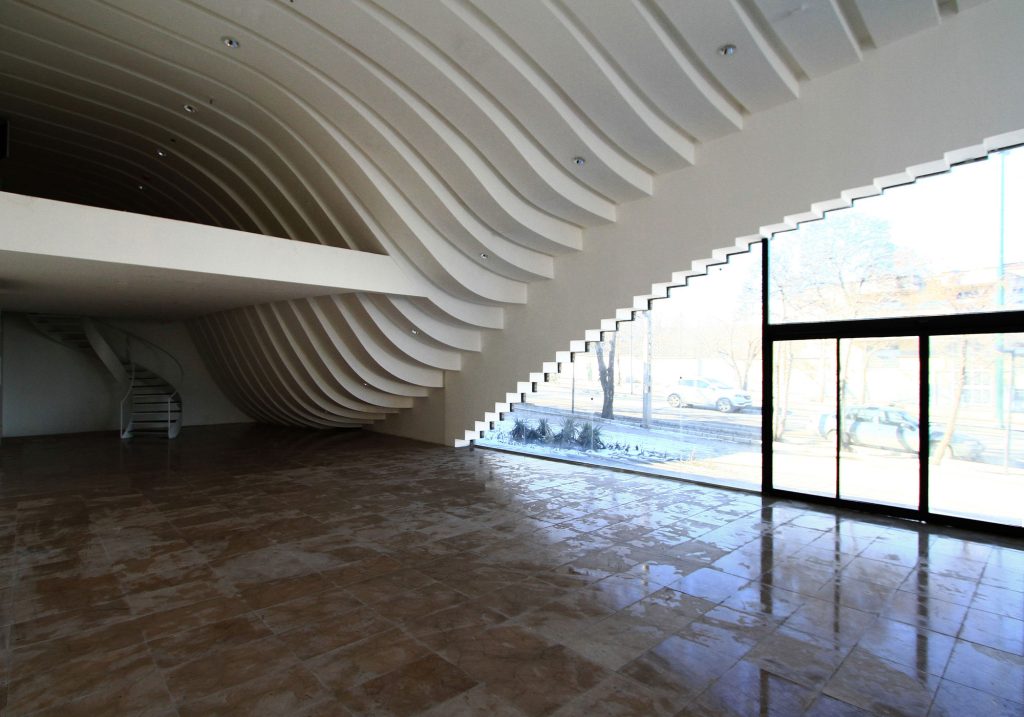 Project Info
Architects: Ahmad Bathaei, Farshad Mehdizadeh Architects
Area: 600 sqm
Year: 2015
Photographs: Parham Taghioff
Civil Engineer: Hooman Farokhi
Location: Hamedan, Iran