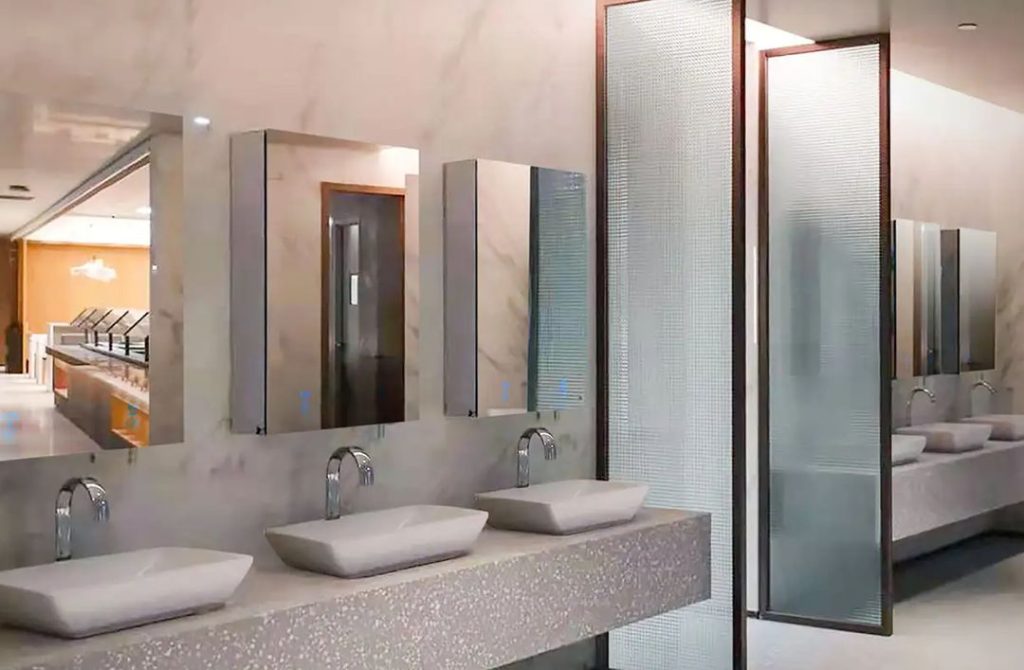 You may not know this, but the quality of your business's bathroom can make or break your reputation. Public bathrooms already have a bad reputation. When you make it a priority to ensure that your restroom is clean, modern, and efficient, your customers will perceive that you value their well-being. This, of course, will have a tremendous outcome.
Leading toilet partition manufacturers like ASI Global Partitions has helped businesses realize their goal of building high-standard restrooms that are both efficient and aesthetically pleasing. There are so many factors involved in commercial bathroom design, and in this article, we'll give 7 tips on how to build the kind of bathrooms that will keep your customers safe and happy.
1. Use Products from high-end brands
For better durability and efficiency, only stock the bathroom with high-end products. Not only will this help you project a better image of your restroom, but it will also improve the bathroom experience for all your customers.
The right fixtures and accessories can make all the difference. Customers love to find little accessories such as hooks, ledges, and other inconsequential stuff. These little items offer functionality in little pieces and, when combined, can transform the bathroom experience for your customers.
2. Open-space restrooms are always the best option
It doesn't matter if you have very little space to work with or not; an open-space bathroom should always be your ideal design choice. With an open-space design, you can increase the ventilation and physical aesthetics of your bathroom.
Ventilation is especially important. The lack of it can not only lead to the outbreak of a repulsive smell. Even if your customers do not notice the odor, they stand the risk of being exposed to health issues associated with the lack of ventilation.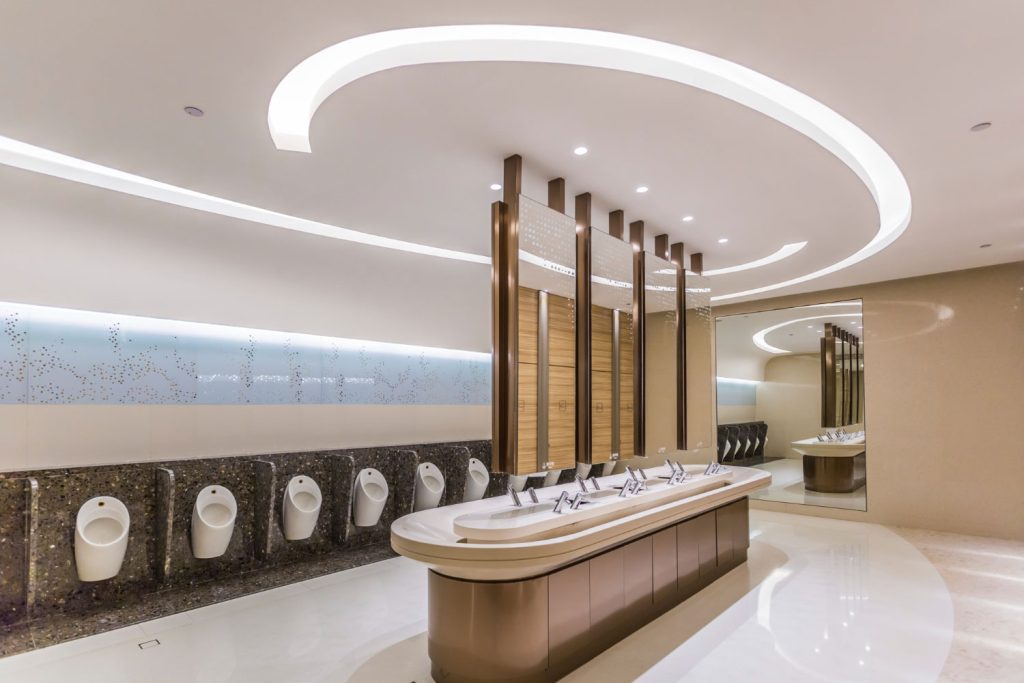 3. Only use bright lighting
No matter what, resist the urge to experiment with dim lights or any deep-colored bulbs. A bathroom stall should be well-lit. Proper lighting can reduce the possibility of accident risks, which is a good thing if you have a large number of patrons.
Also, not everyone who visits the bathroom wants to use the john. Most people go to restrooms to get face retouches or do a touch-up to any part of their setup that's draping a little. With proper lighting, they can get a good view of what they're dealing with and fix it up before returning to the main area.
4. Make every inch of space count
This is especially important if you don't have a lot of space to work with. Opt for a layout that allows you to have all the necessary restroom amenities available without having to cramp up so much space. A cramped restroom does not offer the flexibility and accessibility that a customer needs for the best restroom experience.
The best way to maximize ground space is to create shelves above the toilets. These shelves can carry products and supplies that would normally be left on the ground. Mirrors also have the ability to make a room appear larger than its actual size, so feel free to fill the room with as many of them as possible. But be careful not to overdo it.
5. Ensure that ADA compliance is duly met
The Americans with Disabilities Act (ADA) mandates all public bathroom owners to provide features and accessories that enable disabled persons to use the restroom with ease. All public bathrooms must meet the legal standards for ADA compliance. All of these standards are contained in the ADA guidelines for bathroom accessibility.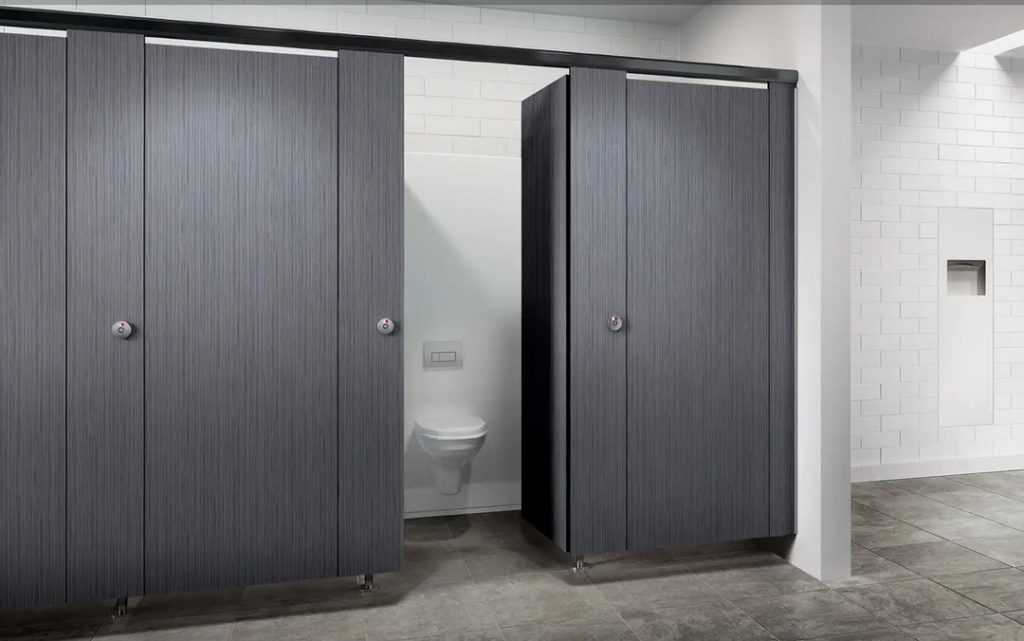 6. Use technology to your advantage
As long as you can afford it, feel free to add as many smart innovations to your bathroom as you can. Smart bathrooms are the new rave this season. With features like self-cleaning, water-saving technology, privacy glasses, touchless technology, and so on, your bathroom can look like and have the functionality of a 5-star hotel's private bathroom.
The best part is how awed and impressed your customers will be when they get to use these features you've made available.
7. Experiment with bathroom music
It's rare to find music playing in the bathroom. But this is only because not a lot of people have realized the serenity and ambiance that soft background music can add to a bathroom.
Install invisible speakers that softly play soothing music to the ears of your customers while they go about their business. You'd be impressed by the effect this can have on them.
Final Thoughts
Running a business is already hard work. Business owners are constantly faced with trying to create a good impression on their customers so as to increase their return rate.
Don't be one of those business owners who do not leverage their bathroom space as an opportunity to improve the customer experience.