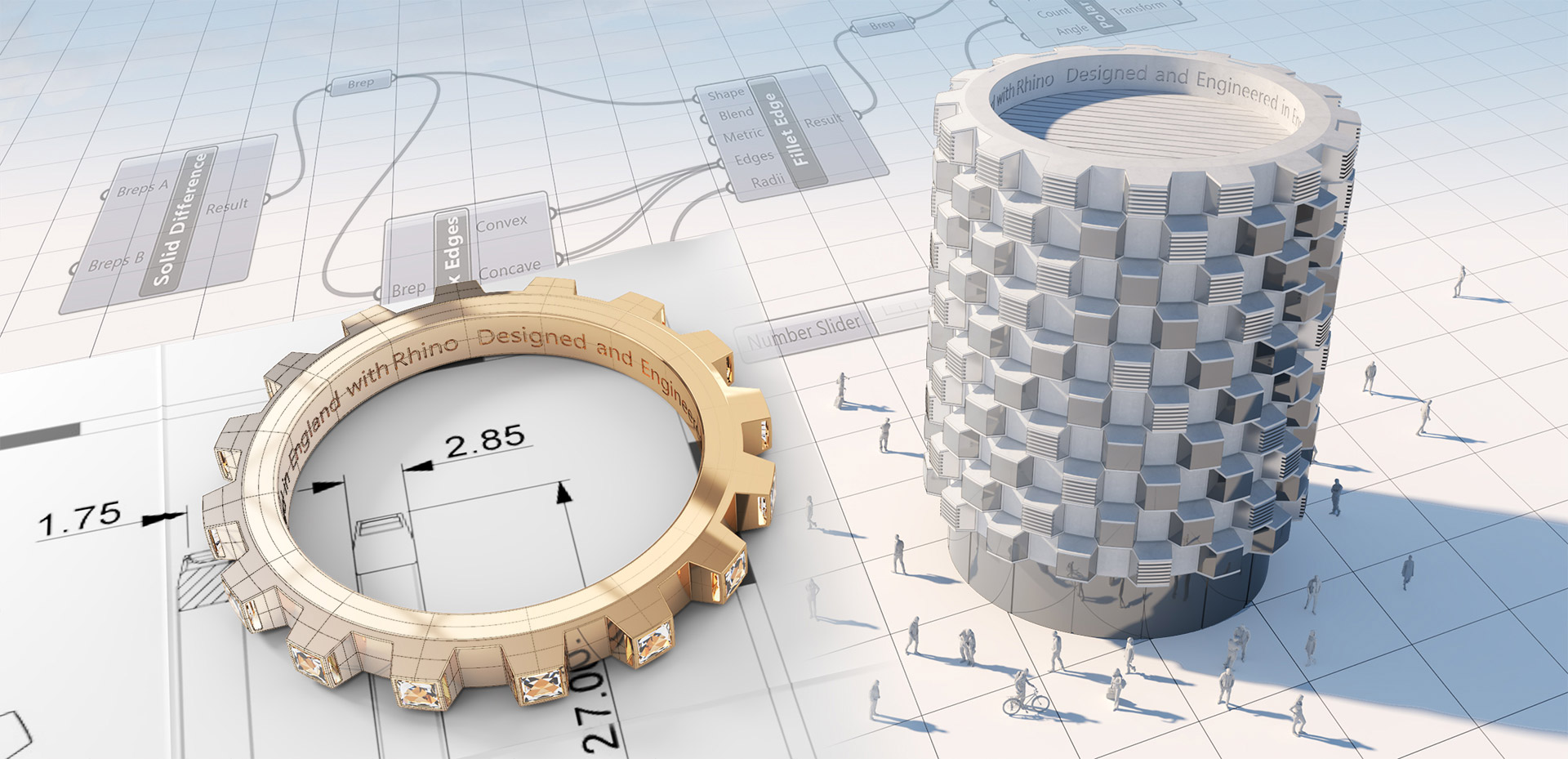 Considered as one of the most sought after 3D Modeling Software, Rhinoceros is proving to be relevant, now more than ever. Rhinoceros is a 3D modelling software that is used for creating realistic and workable 3D models. Rhino is based on the Non-Uniform Rational Basis Splines, also known as NURBS geometry which is capable of creating mathematically precise figures. Rhino 3D is most commonly used due to its capability of creating free form curves and surfaces which facilitates the creation of complex and intricate designs in a workable aspect.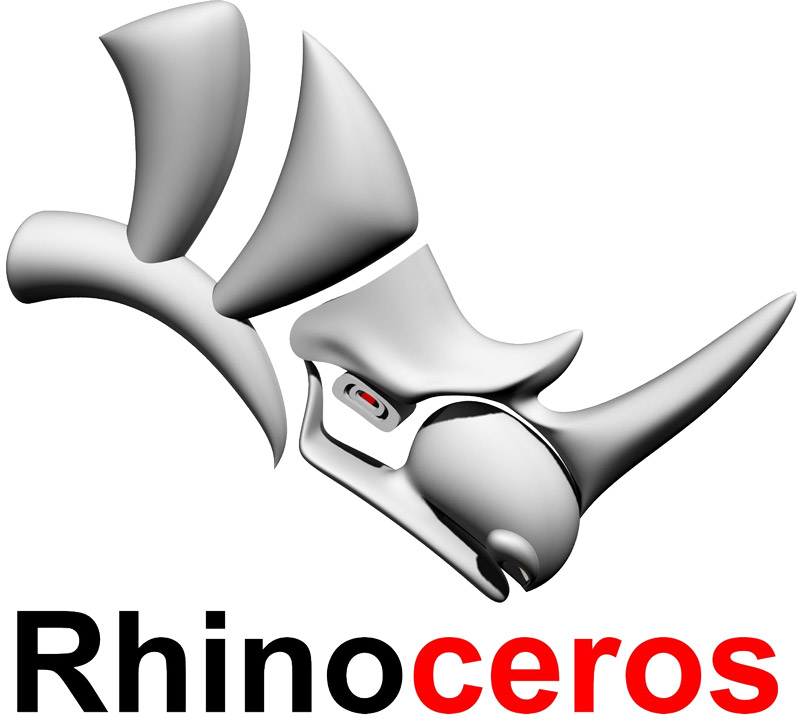 Rhinoceros is commonly used in fields such as architecture, engineering, jewellery and different types of design fields like product design, industrial, graphic, automotive and mechanical design. Its technique is considered the most accurate type of modelling that is present in today's world.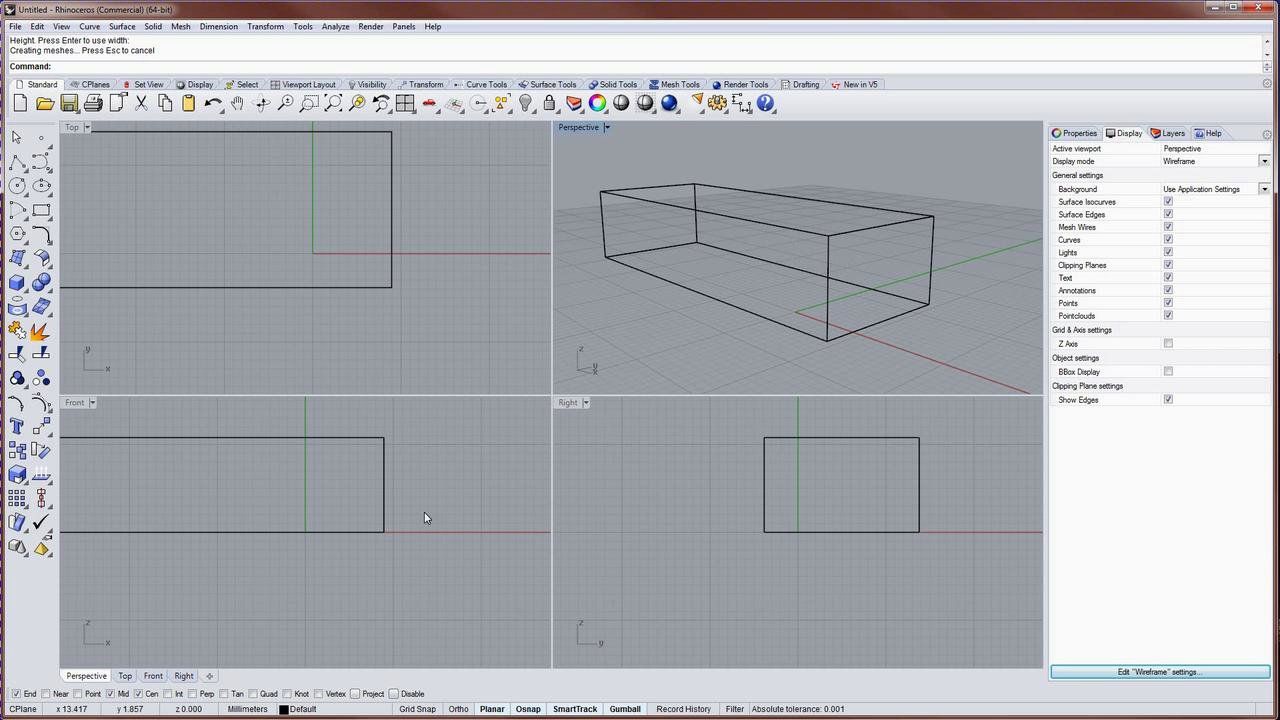 History
Rhino was originally developed in 1990 by Robert McNeel as a complementary software to Autodesk CADD. It got a stable release in 1998 the first version being known as Rhino Version 1. Applied Geometry (AG) needed assistance in integrating AGLib and NURBS geometry into CAD. Robert McNeel produced a prototype on Cadd, after which he and AG decided to develop a NURBS modelling software.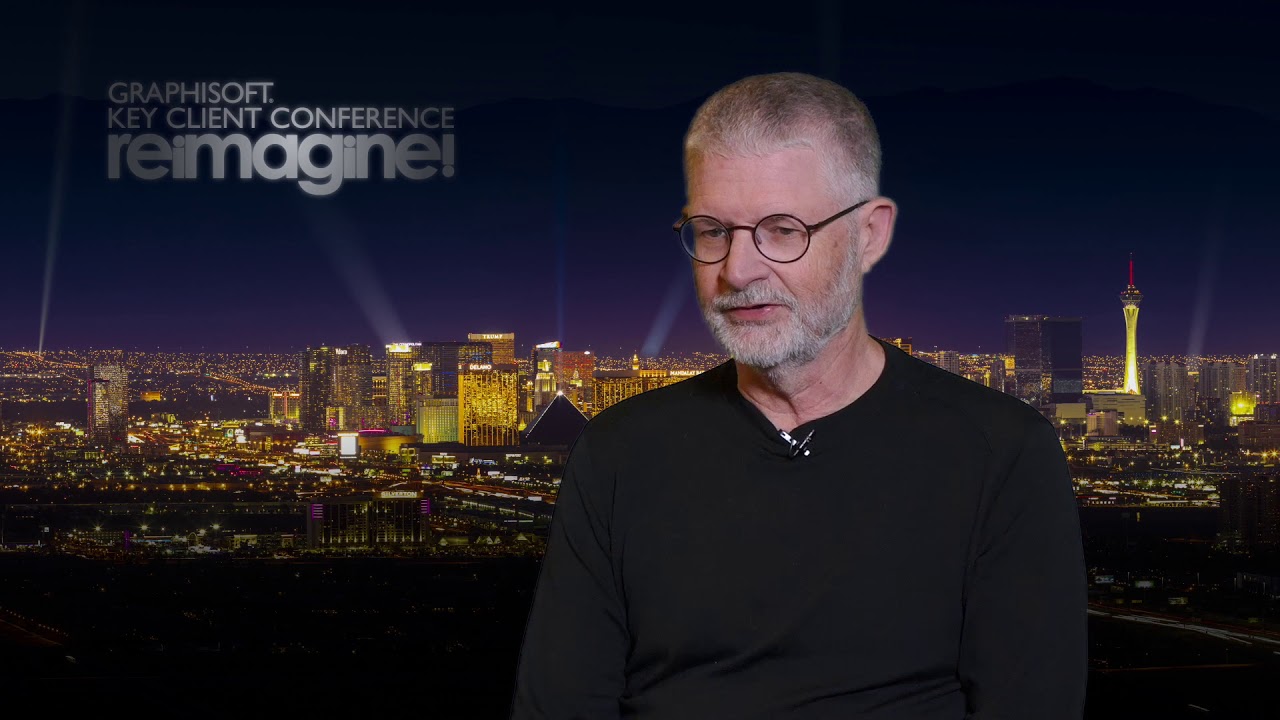 PATalks 45 – Robert McNeel
Michael Gibson who was hired as an intern had created Sculptura which was a mesh modeling software. After a couple of years into development, Sculptura was integrated with NURBS and its name was changed to Rhinoceros. Robert McNeel was also responsible for creating a plugin for Rhino known as Grasshopper, which integrated 'explicit history' into the software.
Features of Rhinocero 3D
Rhino 3D is essentially a freeform surface model developing software that does not require manual coding to create different models. It allows one to create complicated powerful designs that are workable and extremely precise. It provides a large number of 3D modeling tools that facilitate great precision from a 2D sketch to a 3D scan.
Tools
The software allows a user to work with curves and splines rather than polygons.
A 3-dimensional surface is created by manipulating the curves which in turn creates an adaptive mesh that allows one to control every aspect of the surface of the object. Rhinoceros contains a wide range of options in its toolset like points, curves, curves from other objects, surfaces, solids, meshes, and other general and transformation tools as well. Once the model is created, Rhino combines the elements to make meshes that become displayable and renderable surfaces.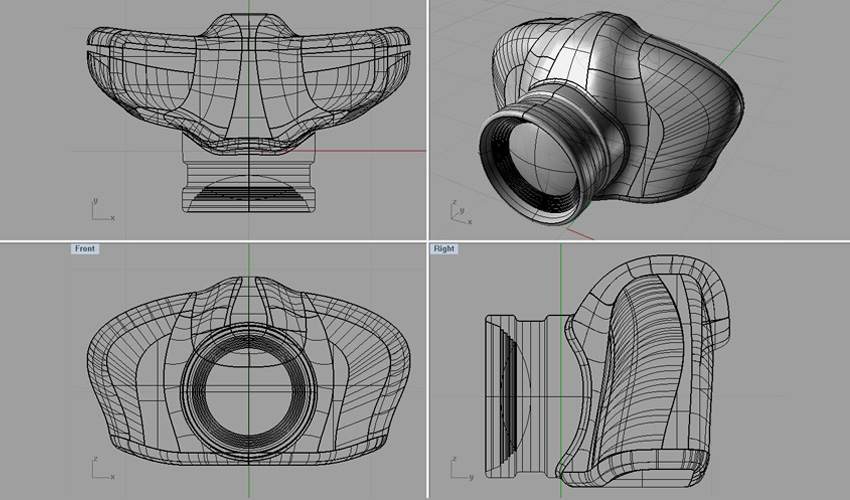 Not only is Rhinoceros used for 3D modeling but it also has 2D drafting capability. This adds more versatility to this dynamic software, which has managed to be a boon for producing complex geometries through simple measures.
Interface
Rhinoceros' interface is divided into 2 main types, the 'User Interface' and the 'Construction Aids'.
The User interface has command areas, command controls, pop-up commands, layer managers, view managers, customizable pop-up toolbars, transparent toolbars, and other basic features. The Construction Aids have basic commands that are featured in other software like undo, redo, numeric inputs, point filters, object snaps, ortho, layer tools, object tools, color, type, etc.
A Self-Explanatory Display
Rhinoceros 3D is considered the best due to its speedy 3D graphics, different views like perspective, shaded, floating, has a full-screen display, clipping planes, and more. It is designed with an optimum display system that allows the user to maximize their efficiency and work.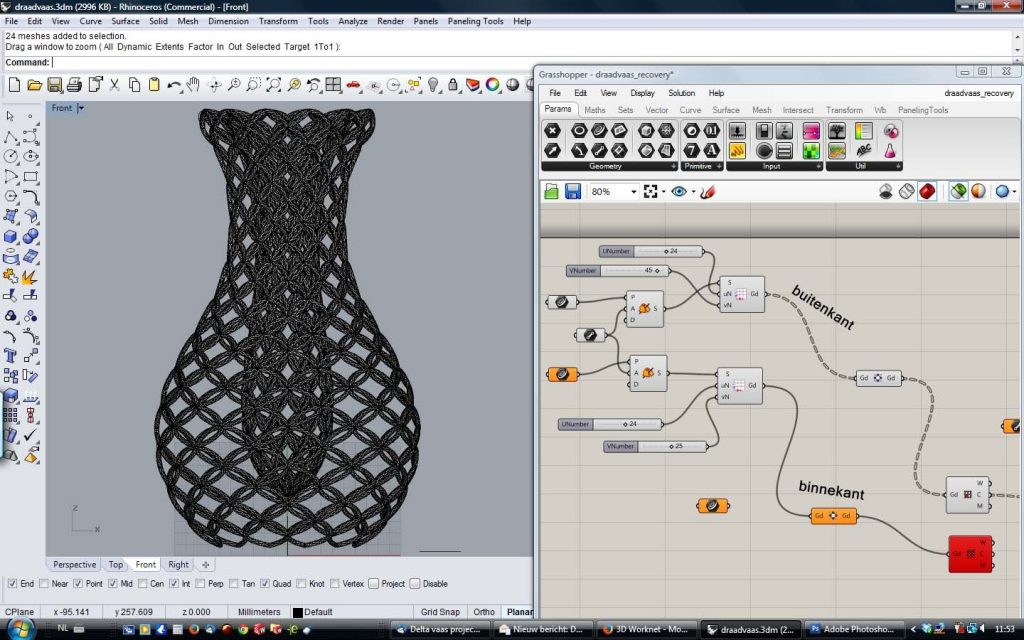 During the design process, a file needs to be able to work on different software. This is because a project may be passed through various file types and software and must be workable in all. Rhinoceros files are in .3DM format and are supported on all Microsoft and macOS computers. Rhino files are also supported on CAD and image file formats like .dwg/dxf, .3ds, .ai, .pov, .skp to name a few. One of the most attractive features of Rhino is its file compatibility and how it can be converted to different formats.
In addition to its plethora of functions, its low cost and the quick learning curve have many students and professionals alike trying to get the hang of it. Rhinoceros 3D forums have been created online for the exchange of software-related questions, object sharing, project sharing, and general discussions and have created an entire knowledge-sharing community that has helped thousands.
Merits
It has a well functioning internal renderer that renders models beautifully by highlighting all the necessary details.
It is the most cost-effective software for all the features it offers, on the market.
Useful in custom modelling to create complex geometries and its multiple options in no time.
In spite of being a 3D Modeling software, it can make 2D images.
3D modelling with complex geometries is made possible due to its plethora of options to explore.
Easy plugin use is self-navigation even for new users.
Rhinoceros 3D in Architecture
Rhinoceros 3D is widely used across the architecture and design profession. With architects constantly striving to create new and interesting forms, they needed software like Rhino to keep up with their ideas and watch them physically come to life before their eyes. Rhino is the perfect tool to make their design with enough precision and detail to ensure that they would be workable. Architects were able to show their clients fully completed 3D models that could be placed into the context. Global firms like Zaha Hadid Architects, Bjarke Ingels Group, Gensler, Foster & Partners, and many more are actively collaborating with Rhino 3D to generate structures.
After Rhino 3D became popular in the market, Architecture in the 2000s saw a huge turn in style. Many fluid and free designs started popping up across the world and they all had one thing in common: they were made possible by Rhinoceros 3D.
Rhino allowed architects to create dynamic forms and in turn, create some exquisite architecture that people could marvel at.
Architectural Marvels Designed with Rhino 3D
1. Heydar Aliyev Centre – Zaha Hadid Architects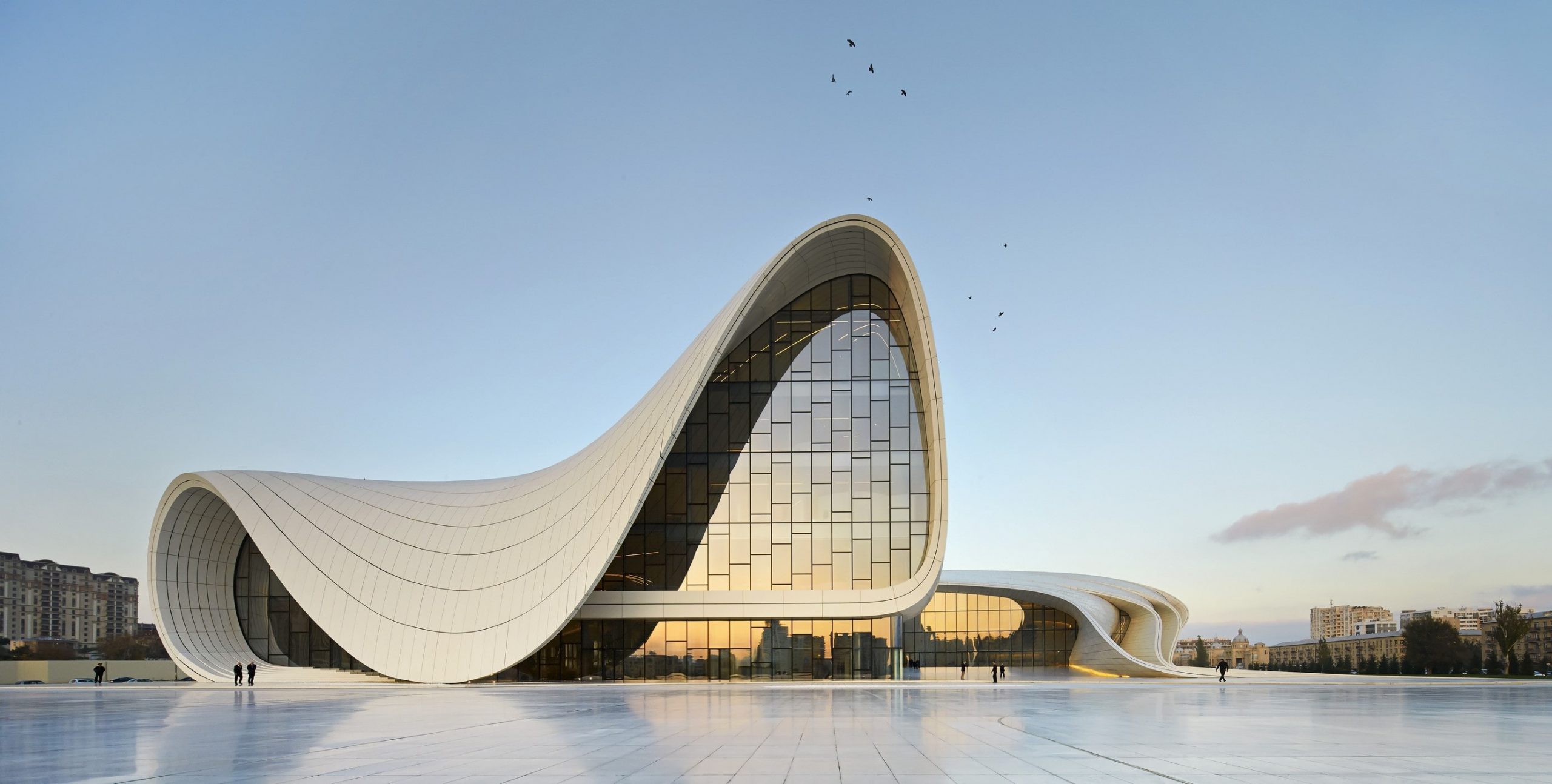 This cultural center was an architectural feat and the perfect example of dynamic architecture. The outer skin of the structure elaborately folds and bends with smooth curves and soft undulations. The skin was designed in Rhinoceros 3D which provided control to all the complexities of the form. The structure was made of concrete and the addition of a space frame allowed for column-free spaces that kept the fluidity going even in the interiors.
2. ROCA London Gallery – Zaha Hadid Architects

The architects wanted to use the concept of water to show the flow and dynamic nature that water exudes. The design perfectly fits its function more broadly and abstractly. Rhino 3D was used to design the interiors that were sculpted of concrete which gave the building a smooth feel.
3. Harbin Opera House – MAD Architects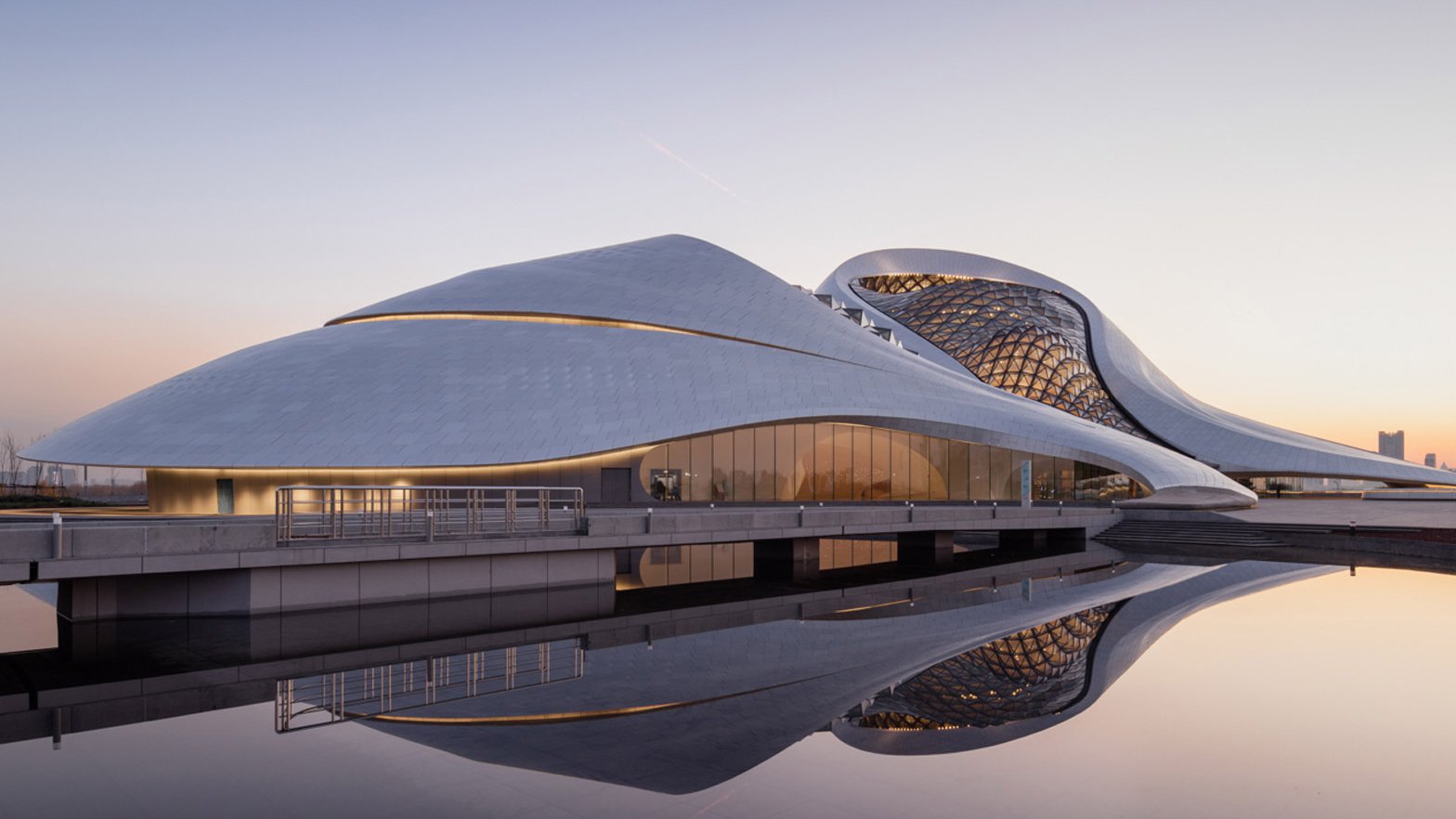 The structure appears as if it was sculpted by water and wind, the building gently flows into its surroundings. The interiors have swooping ceilings with gigantic glass facades and a massive skylight made of pyramidal diagrids that curve over the lobby. Rhino was used to create all the interior and exterior surfaces of this project, which helped achieve the level of finesse and precision this project needed to come to life.
Modeling the Future with Rhinoceros 3D
Creating and conveying designs require high-quality models that can make the designer and client understand them thoroughly. Rhinoceros 3D provides a solution from the working stage to the presentation and analysis stage. The software gives a solid foundation and direction for the implementation of the project since it gives a deep level of understanding of the model and its nuances. Models created in Rhino 3D come to life only because of the capabilities of this much-needed software, that catapulted 3D geometry into great success and popularity in the 21st Century. Rhino is used across multiple industries over dozens of professions since it is extremely versatile, detailed driven, and diverse.
Over the recent years, with Mass housing, vertical cities, and extra-terrestrial architecture have reached their peak, software like Rhinoceros 3D, Grasshopper 3D, Ladybug, etc have proven to be an asset. This software is helping in creating structures that are eclectic, dynamic, and one-of-a-kind!
About the Series
The series explores various software that is used globally in the 21st century, this modeling software has proven to revolutionize architecture by exploring the unexplored. They are easing out the process by finding new ways of construction through a blend of computational methods to support futurist designs. The series highlights software and tools like Rhino 3D, Grasshopper 3D, Ladybug, Honeybee, Pufferfish, Kangaroo, and much more…..
About the ParametricArchitecture
Parametric Architecture is a reputed publishing platform that has taken an innovative approach to reach and inspire our thoughts of a future, where we design to co-exist in functional, productive, and comfortable surroundings. PA is a media company that researches art, architecture, and design that are visualized through computational, parametric, and digital design paradigms. These tools define and distinctly delineate how a system interacts in a coded language that will lead to envisage better environments for a better tomorrow.