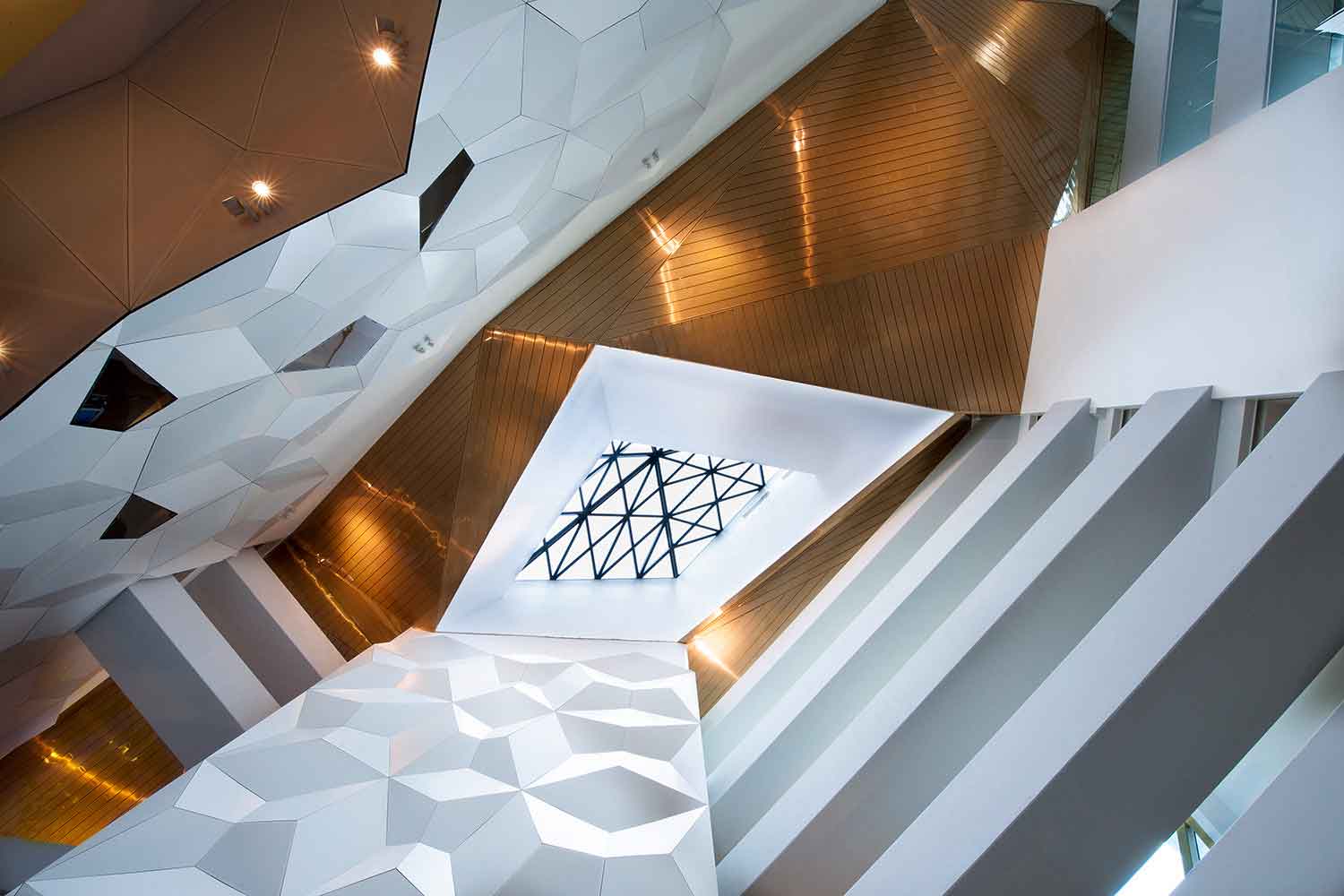 Space Group's Clarion Hotel and Congress Trondheim at Brattøra in Trondheim throws down the glove to familiar hotel typologies. Instead, the hotel conjures a different view of the city, weaving a new ornamental materiality into the existing urban fabric.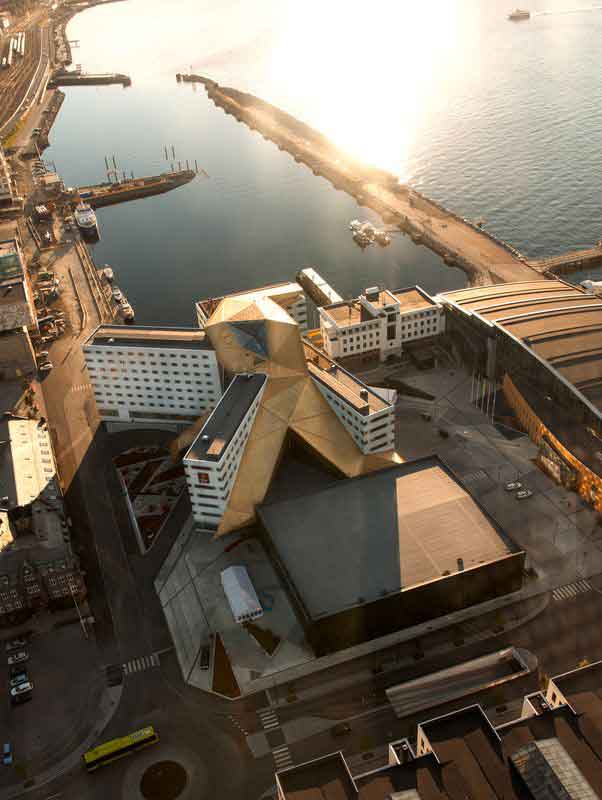 The Clarion Hotel and Congress redefines the classical atrium hotel into a new, dynamic typology. Unlike the American or Asian hotel atrium with a centralized and vertical, magnificent but one-dimensional void under a glass cover, the void here is given a three-dimensional spatial quality, the result of a rotational logic to optimize the view from each room.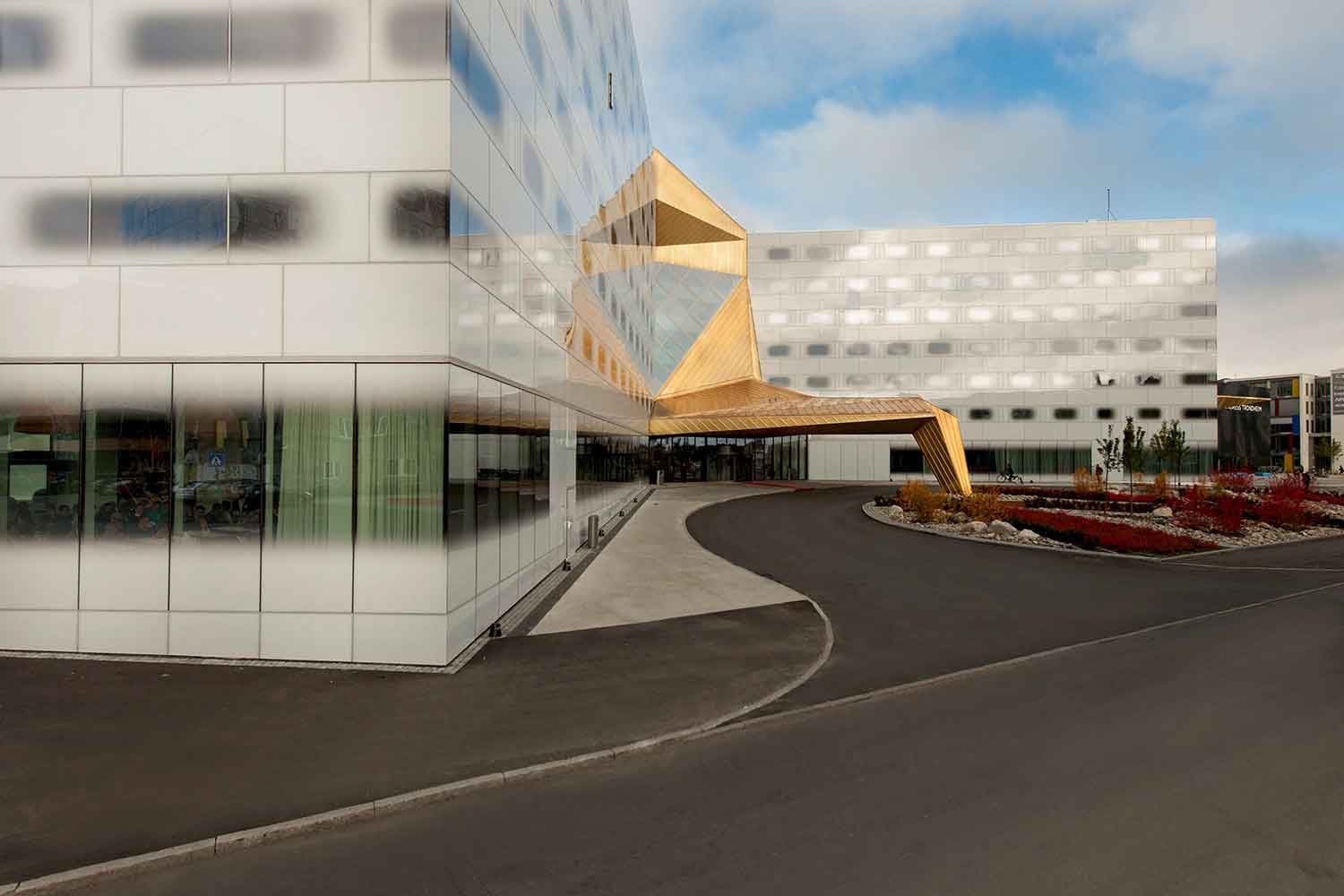 The hotel bears reference to the local city fabric of Trondheim in combining large structural lines with an intimate scale of interaction. The Lobby, an exceptional common space that connects all public functions, becomes a space caught in between glimpses and passages towards the harbor basin, the fjord, and the park.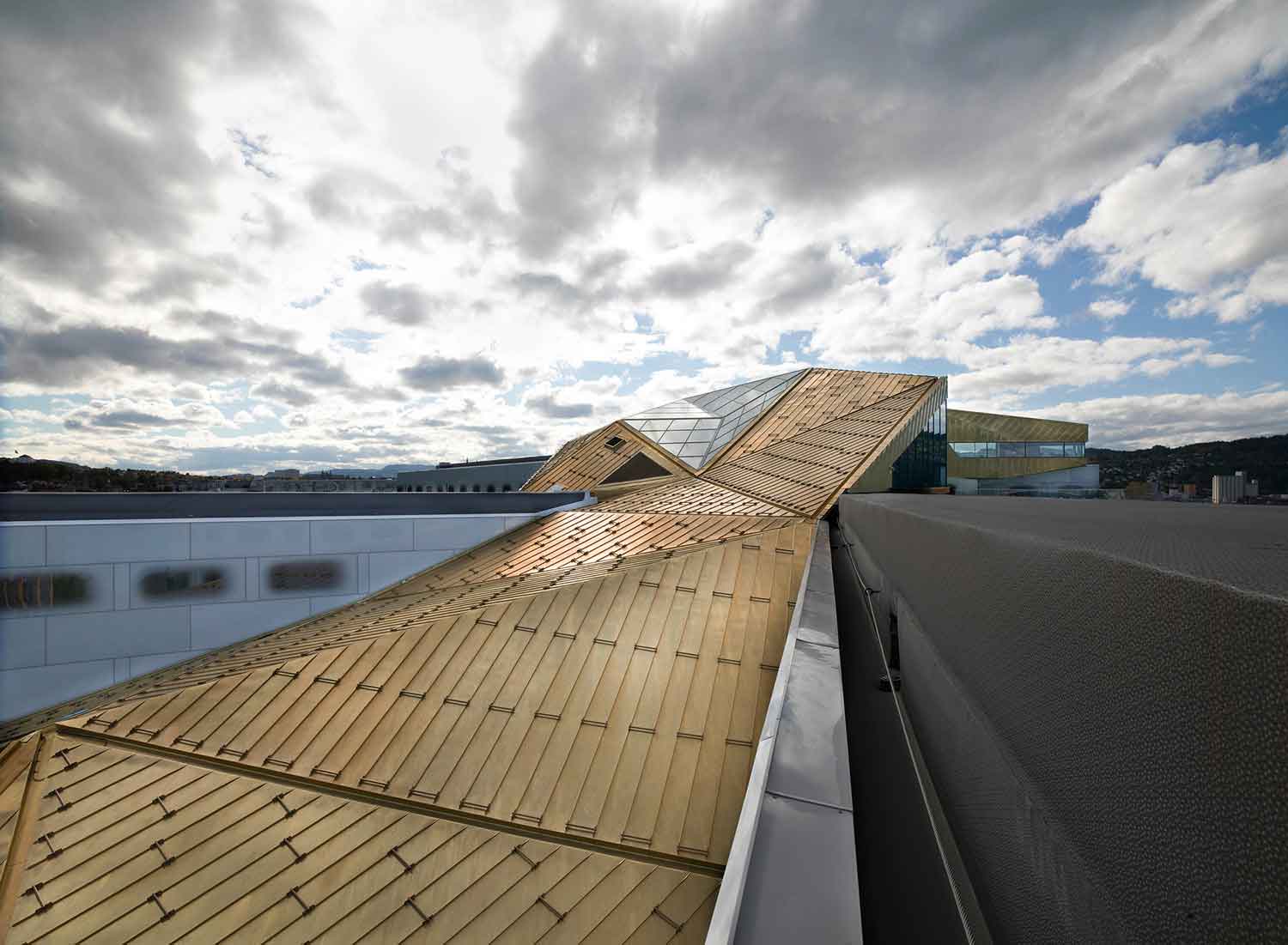 The Congress serves as a landmark without front or backside, and has proven a critical catalyst in the revival of the Trondheim waterfront. Its popular rooftop bar and variety of programs ensure that the hotel is continuously adding to the life of Trondheim residents and visitors alike – a lighthouse by the sea and inviting from the city.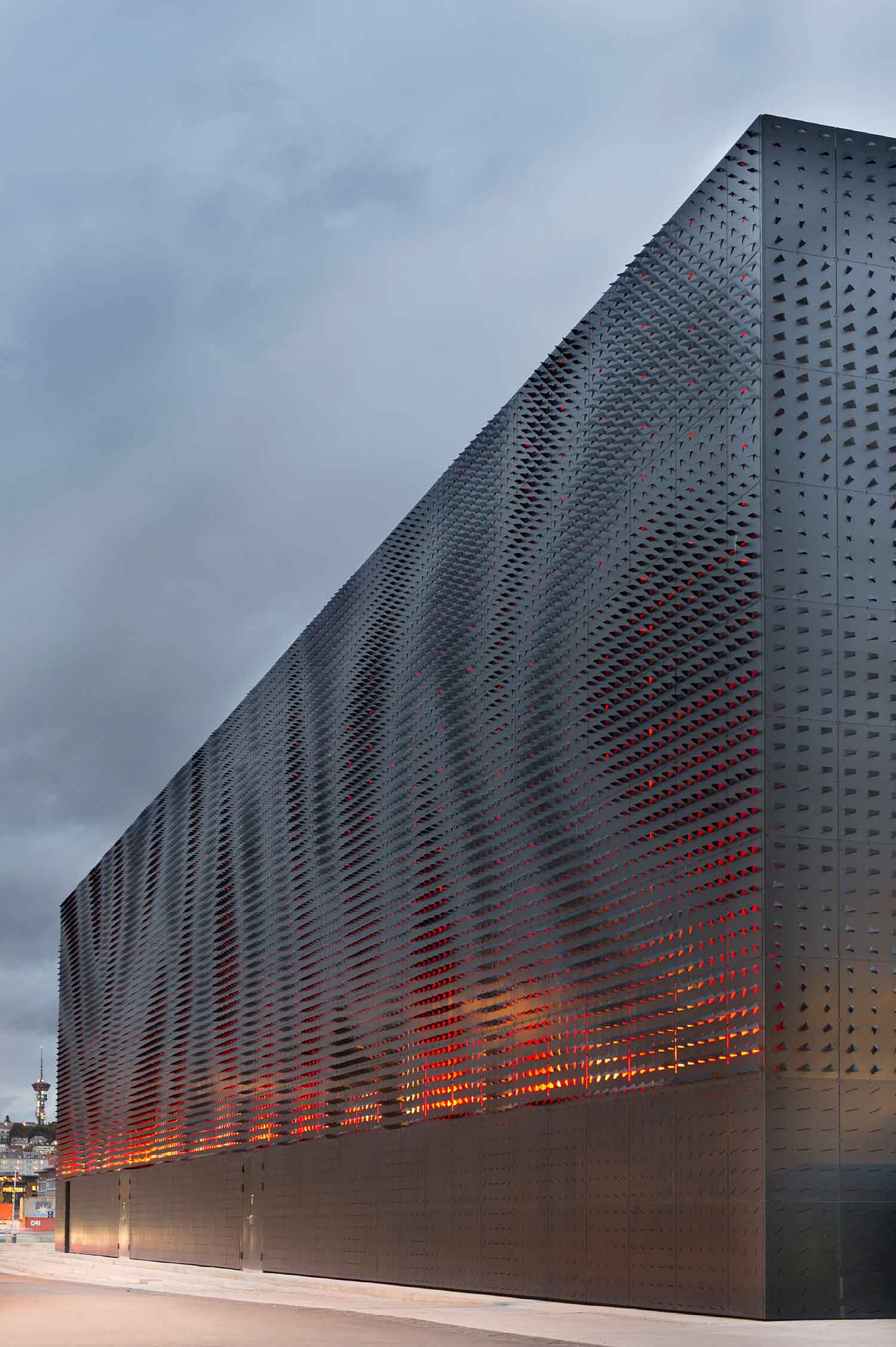 Title: Clarion Hotel and Congress Trondheim
Architects : Space Group
Location : Trondheim, Norway
Project Development Team : Gary Bates, Gro Bonesmo, Adam Kurdahl, Anne Wodstrup, Fredrik Krogeide, Gesine Gummi, Claudia Laarman, Thomas Bang Jespersen, Jens Niehues
Area : 35000.0 sqm
Project Year : 2012
Photographs : Peter Hebeisen, Space Group
Competition Team : Gary Bates, Gro Bonesmo, Adam Kurdahl, Wenche Andreassen, Fredrik Krogeide, Naofumi Namba, Tim Prins, Minna Riska, Lotte Sponberg, Gerald Bliem, Grant Cooper and Nathan Smith
Engineering : Arup & Partners London
Fire : Reinertsen Engineering
Visualization : MIR AS, Luxigon
Landscape : Space Group, PLAN arkitekter AS
Construction : Dr. Ing. A. Aas-Jakobsen Trondheim AS
Client : Star Property C
> Via Space Group