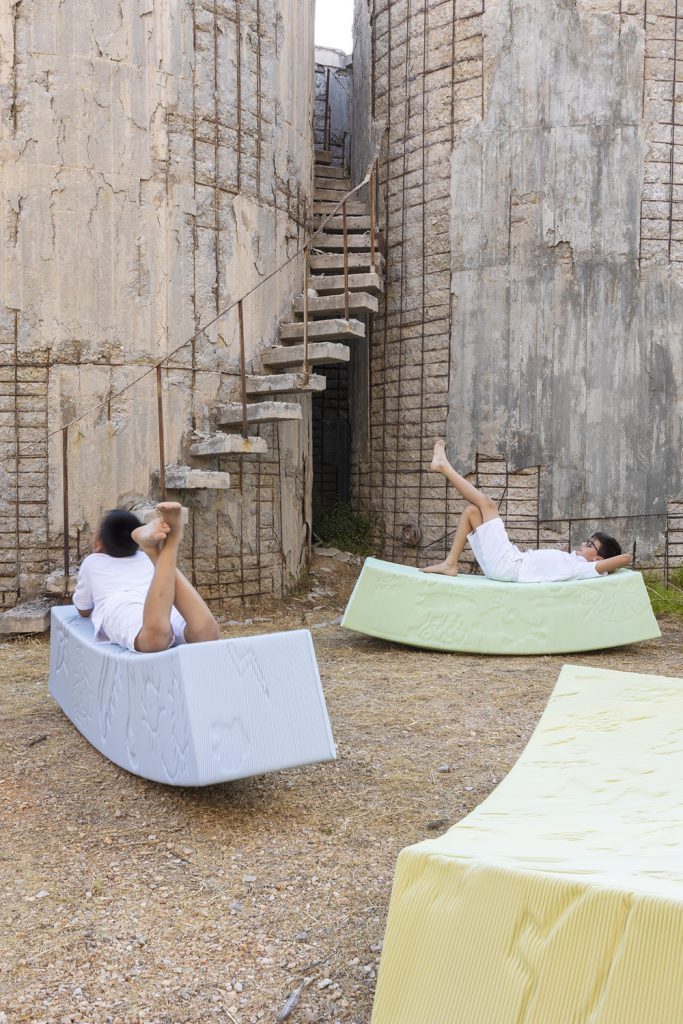 Rotterdam-based research and design studio, The New Raw, led by architects Panos Sakkas and Foteini Setaki, aims to create new things using discarded materials. The team develops its digital craftsmanship techniques.
The New Raw is looking for the possibilities that the robotic techniques provide to transform plastic waste into products that are 100% circular.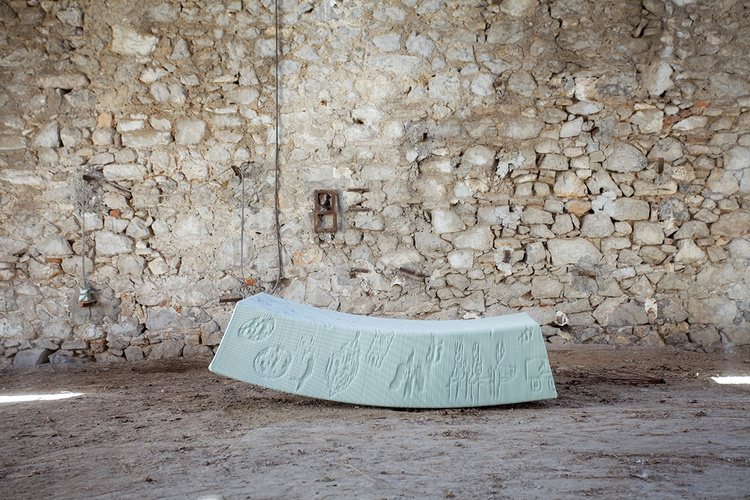 One of their ongoing projects, "Print Your City," was started in 2016 in collaboration with Aectual as part of the Circular City Program developed by the AMS Institute and supported by TU Delft and AEB Amsterdam.
GLYPH is part of the "Print Your City" project and a vibrant new collection of sustainable play furniture for Elefsina 2023 European Capital of Culture.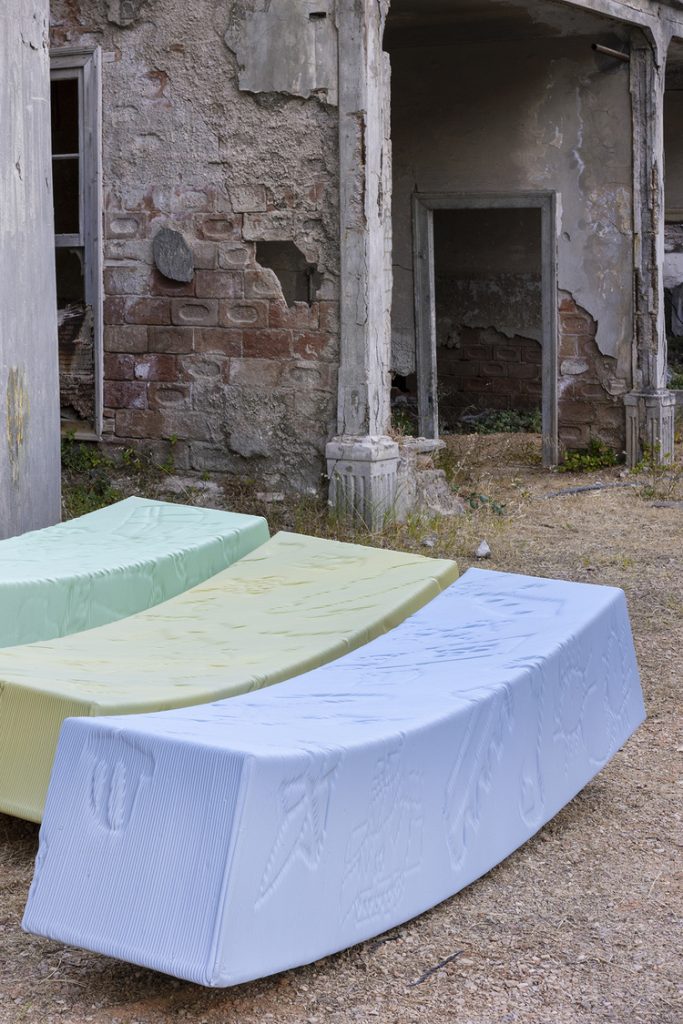 GLYPH explores the concept of applying robotic 3D printing to plastic waste, a way of redesigning and locally building urban space. More than 700 children aged 5-14 from the region are involved in the project.
The result of an 8-week study focuses on the circular economy's basic principles. Following an educational tour based on a pragmatic approach and exploring ways to recycle discarded plastic, local children were heavily involved in the design process and invited to make drawings that were then scanned, digitally processed, and etched into the city's new furniture.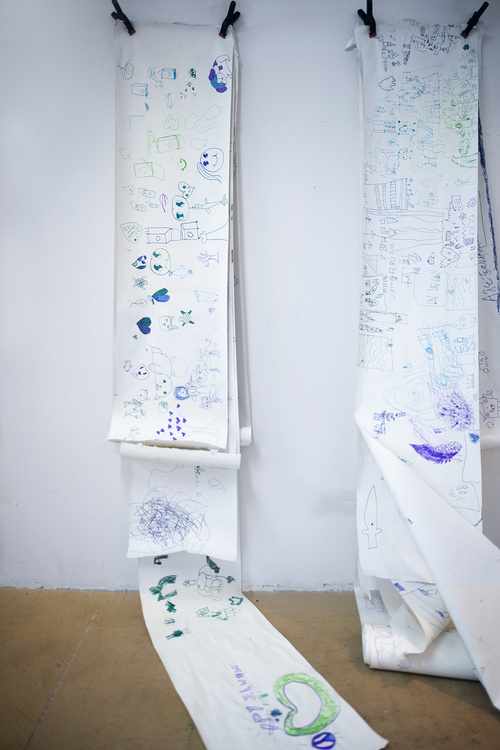 The New Raw explores co-creation using digital craftsmanship: children become authorities of their cities by donating their waste materials, and children's drawings create each geometric piece.
The plastic waste collected specifically for this work is separated, washed, and shredded before being melted and compacted with color pigments to form the swinging benches. The printing time for each piece varies between 5 and 7 hours.
At the end of the project, 240 kg of plastic was recycled and made into a collection of 8 self-standing swinging benches that can function as a playground when created independently or in groups. The symbolic shape of the bent blocks pays homage – with a twist – to the archetypal shapes of the building blocks found in the city's ancient ruins and allows the benches to sway.
GLYPH was designed as an easy-to-apply play furniture system to activate the vacant lots of the industrial city of Elefsina or other environments where there is no public space. The monolithic elements are arranged in various ways to create a colorful and unusual outdoor play space while being light and portable.