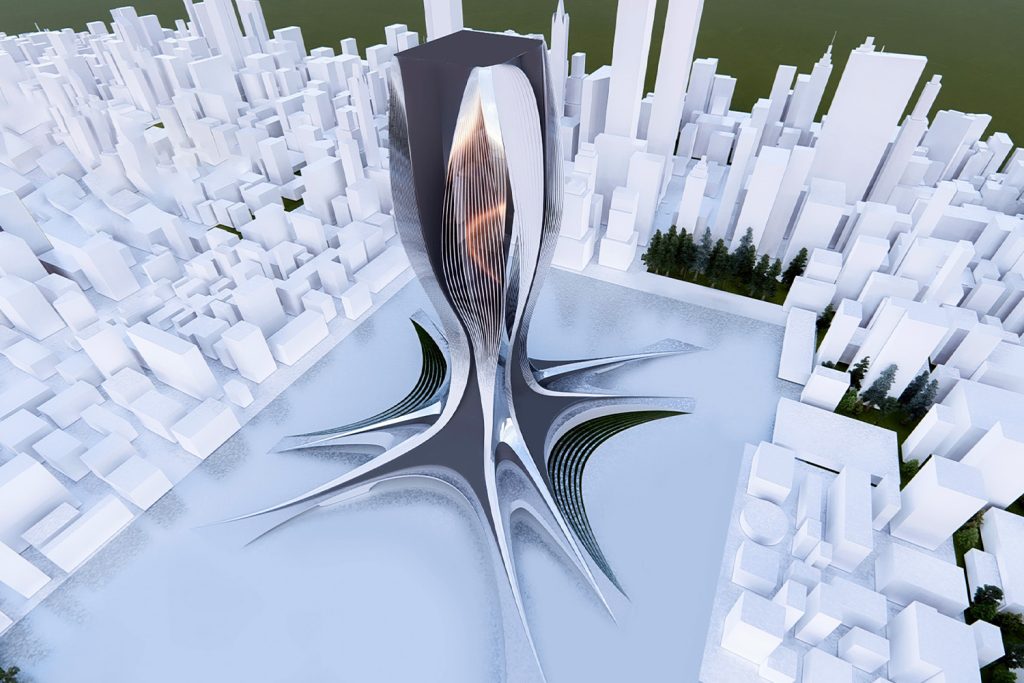 Vertical Sinuosity, a virtual architectural project, presents an innovative approach in the architectural field that delves deep into the concept of fluid design. Zouha Jabal designed this project as part of PAACADEMY's "Vertical Sinuosity" with Cherylene M. Shangpliang.
A distinguishing feature of this project is its helical ascension, which yields a dynamically interactive silhouette, embodying both motion and vitality. It further emanates an aura of kinetic energy that evokes a particular cognitive and creative engagement, giving a refreshing contrast in comparison to traditional skyscraper aesthetics.
Design Process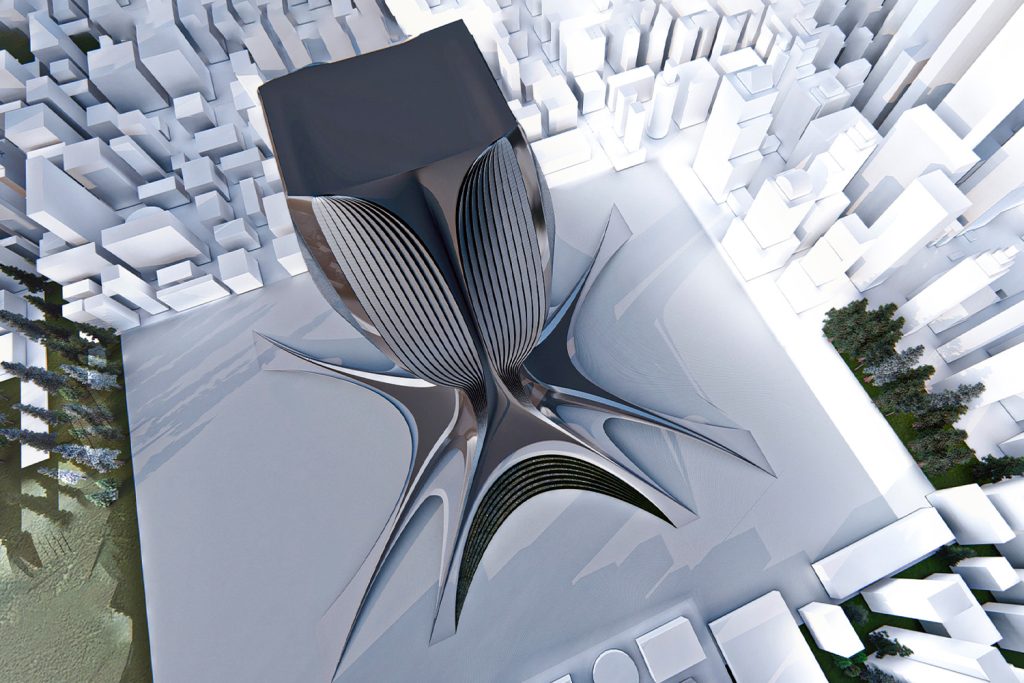 Acording to Zouha Jabal, the design process is divided into three principal phases that unfold in a well-defined order:
The creation of the podium and tower's base formed the first phase, followed by meticulous detailing of the facades, culminating in the generation of the landscape and surroundings.
The podium was conceptualized in order to be the connection between the ground floor and the tower. This connection smoothed the transition and progression of the shape. It features an imposing entryway that leads to an open area, offering an exploration space to the building's unique characteristics.
On the other hand, the tower incorporates sinuous lines and curved surfaces that strengthen the overall fluidity of the shape while generating a captivating visual rhythm. The facade detailing also enriches this theme; it emphasizes fluid sun breakers that follow the initial shape, providing a sense of harmony and raising the project's visual intrigue.
Throughout all the design process phases, a range of polygon modeling techniques were employed to achieve the envisioned outcome. These techniques required precise consideration of curve typologies as well as their angle degrees.
Modeling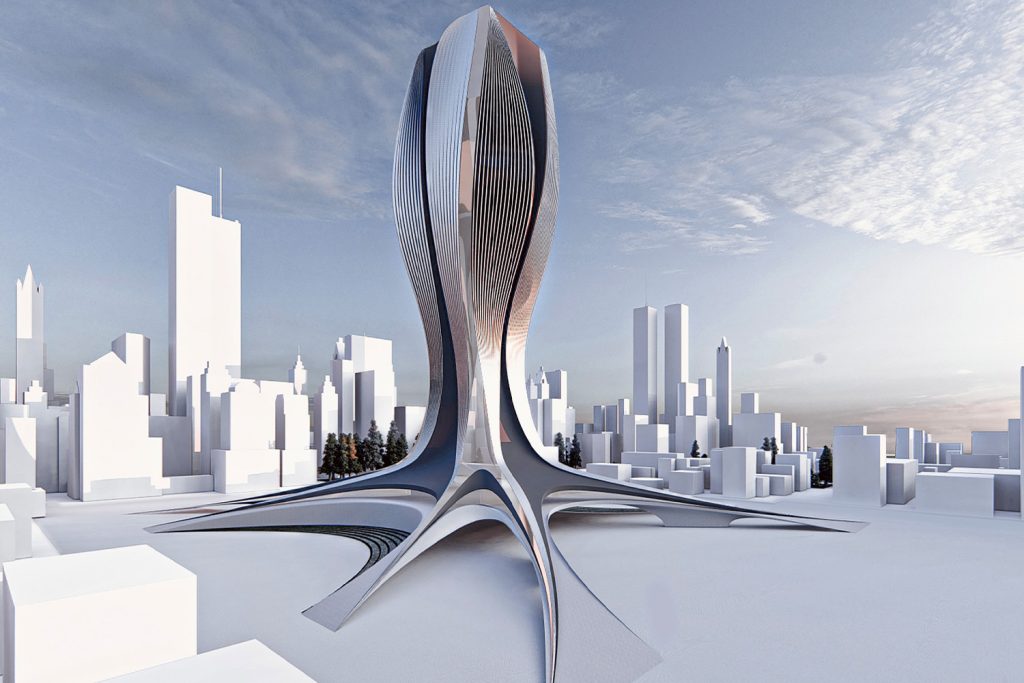 Designing the Vertical Sinuosity was a demonstration of harnessing the potential of state-of-the-art technology. A substantial level of free modeling techniques and the application of varied polygon mesh methodologies were involved to create the illusion of fluid motion. Autodesk Maya was the software of choice for the modeling phase owing to its robust set of features and capabilities, particularly conducive to endeavors related to form-finding and the development of complex architectural forms. Besides, the software offers several algorithms, including the Catmull-Clark algorithm, which showcases and fosters exceptional qualities of organicity to the realized geometry, while boasting smooth and curvilinear shapes with intricate minutiae.
Conclusion
Finally, the Vertical Sinuosity project illustrates and highlights the possibilities of fluid design in constructing architectural entities that stand out from conventional skyscrapers while also offering an engaging social and leisurely vibrant experience within the virtual realm. This approach was made possible through the application of advanced modeling techniques and the strategic use of Autodesk Maya as a design computational tool.