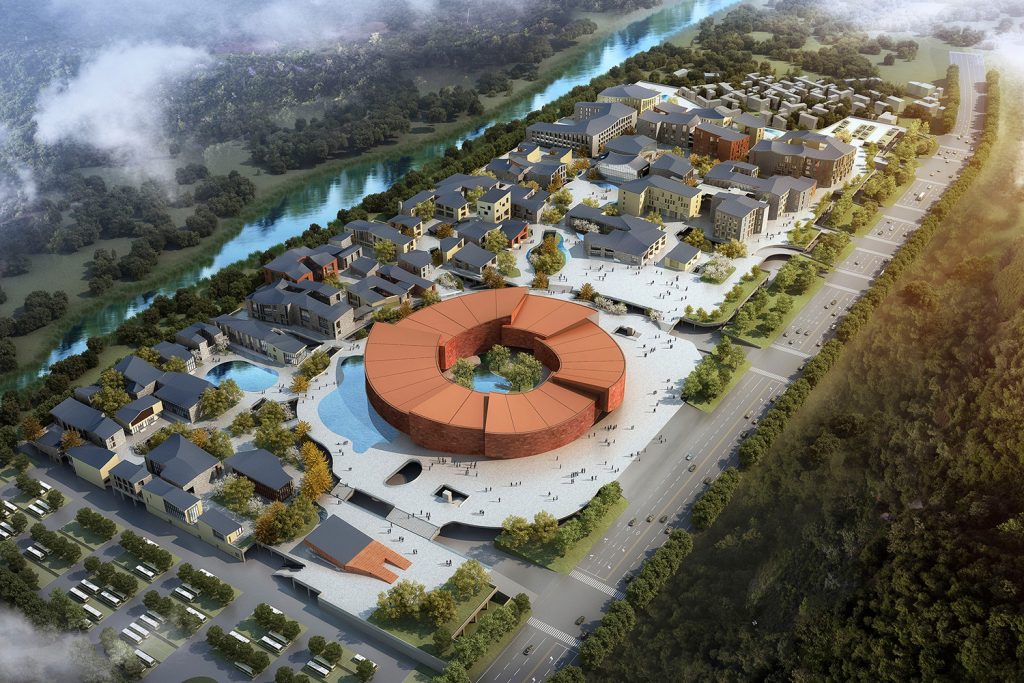 The project site of Maijishan Visitor Service Center designed by ZXD Architects is located to the north of the Maiji Mountain scenic area, which is surrounded by other scenic sites such as Shimen, Xianren Cliff, Jieting Hot Spring, and so on. Upon completion, this Maijishan Visitor Service Center will become the region's major tourism service hub, raising the standards of cultural tourism services. Architect Xiaodi Zhu and his team have broadened their sights to include the cultural and historical aspects of the region in this project, and they see the visitors' interactions with their design as the culmination of spatial interpretations.
Tianshui, one of the most significant origins of Chinese civilization, is located in Gansu Province, wherein the Silk Road intersects with the Shu Road. Maijishan Grottoes is one of China's four greatest grottoes, located 45 kilometers southeast of Tianshui (ancient Qinzhou). With the rapid growth of China's cultural tourism sector in recent years, people's expectations for tourism and leisure facilities have risen. Maiji Mountain in Tianshui has a historical potential for rapid development in conjunction with its cultural resort.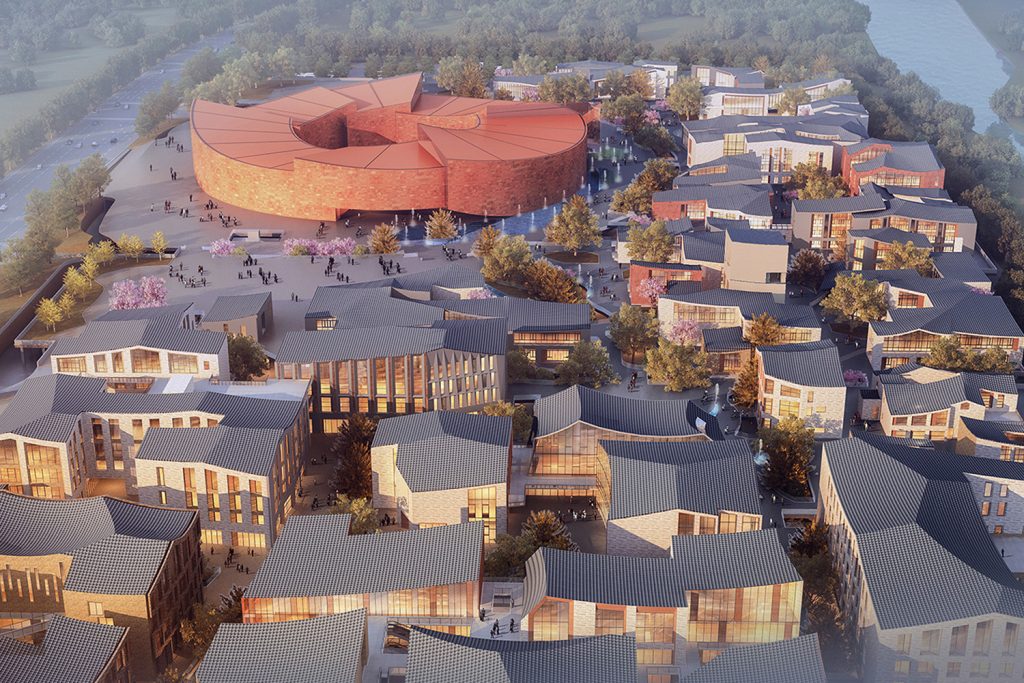 The Maijishan Grottoes as well as the surrounding historical landmarks bear testament to the long-term cultural connection and incorporation of the historic Central Plains regions along with the ancient Western regions. The rise of Buddhism and the initial culture of the Central Plains region colliding and interacting had a major effect on the spiritual lives of the Chinese people during this time. Therefore, the design of the Visitor Service Center aims to prioritize cultural temperament and environmental care in its architecture. Prior to studying the historical importance of Maijishan art and culture, it was vital to explore the influence of Buddhism; consequently, the origin of the concept begins here.
Since human consciousness has awakened, and in accordance with Buddhism's notion of rebirth, circular structures are the most prevalent and basic type of space utilized for memorial and ceremonial purposes. If no one seeks "liberation," all living things will perish in the "six realms" of life, death, and infinity. Such notions and annotations would alter over the long history of cultural unity, particularly during the course of communication and integration with the Han nationality's original culture and even during the process of modernity. Beyond the fundamental meaning of Buddhism, the design has a more modern take that demonstrates the pragmatic impact of sustainable growth.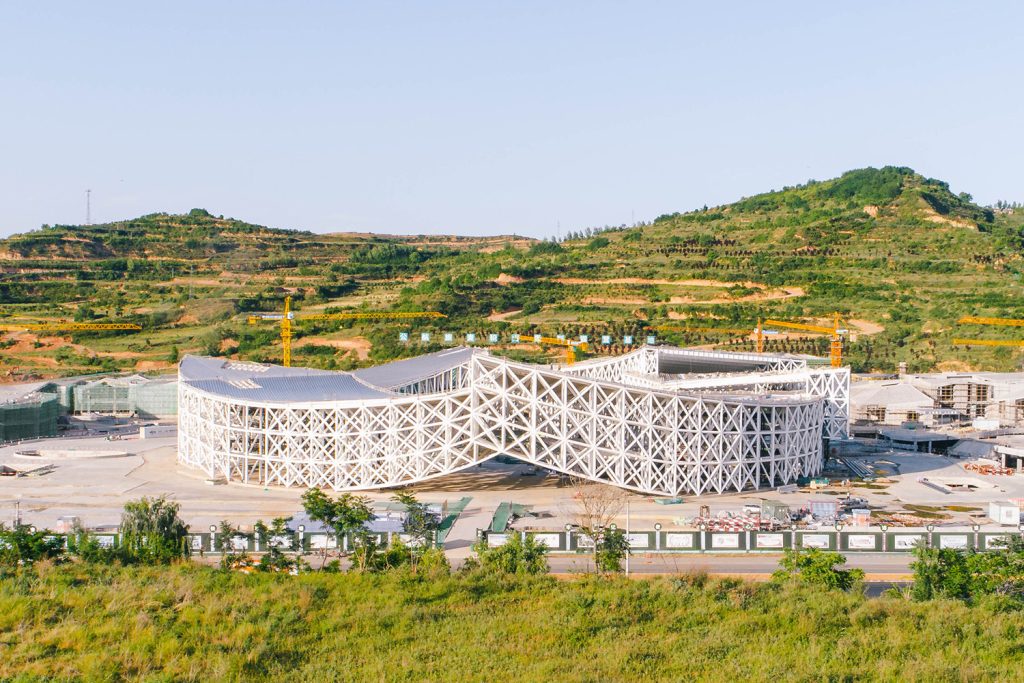 The circular space will form the foundation of the architectural experience. The building's shape will also consider the natural environment's highs and lows, which encourages the combination of environmental forces and human emotions to create a field of energy with a modern character. The Tourism Service Centre and Maiji Cultural and Creative Town are both participants in public spaces that promote environmental power, and this trend has spread to the architecture and design of the whole site.