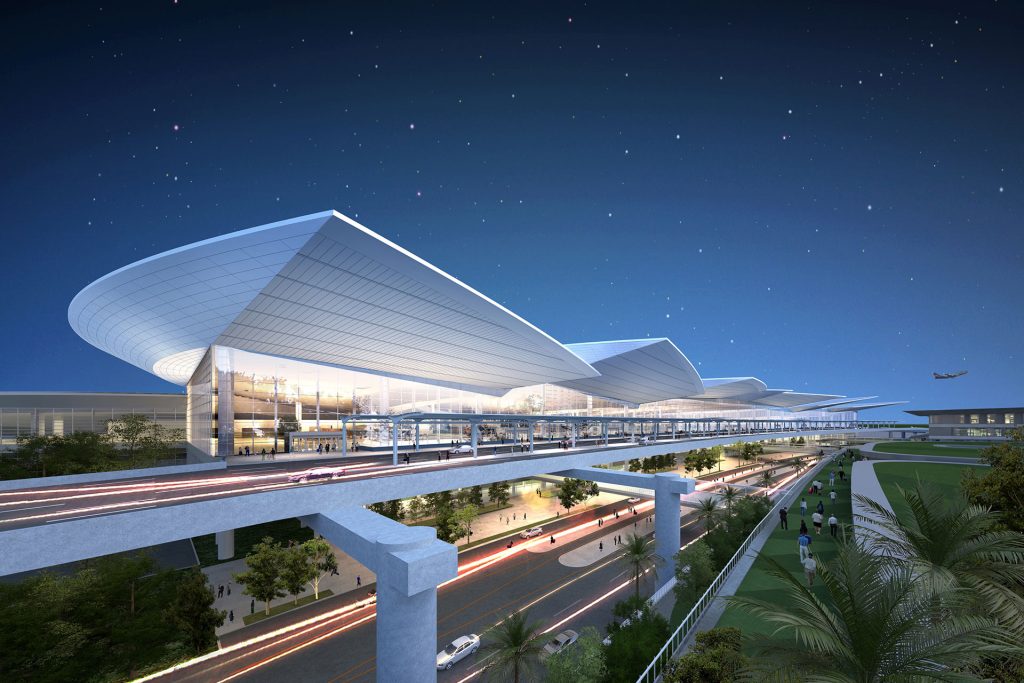 Long Thanh International Airport, located in Dong Nai province, about 40 kilometers east of Ho Chi Minh City in Vietnam, aspires to become an advanced international airport to meet the growing demand for air travel and increase passenger convenience in Vietnam. The overall business cost of this three-phase development project is 6 trillion KRW. Long Thanh International Airport is one of the world's most remarkable new airport developments right now, reflecting the rather significant increase in air travel to and from (and within) Vietnam. Vietnam has already witnessed a slew of new carriers, notably Bamboo Airways, with huge worldwide ambitions, and the country's two largest airports, Ho Chi Minh City and Hanoi, are already at capacity.
The $4.6 billion initial stage of the airport's construction in Dong Nai Province is scheduled to be completed by 2025, with a capacity of 25 million passengers. However, the airport will eventually grow to four mirror-image terminals, increasing its passenger count to no less than 100 million annually, trailing only Istanbul's latest mega-airport.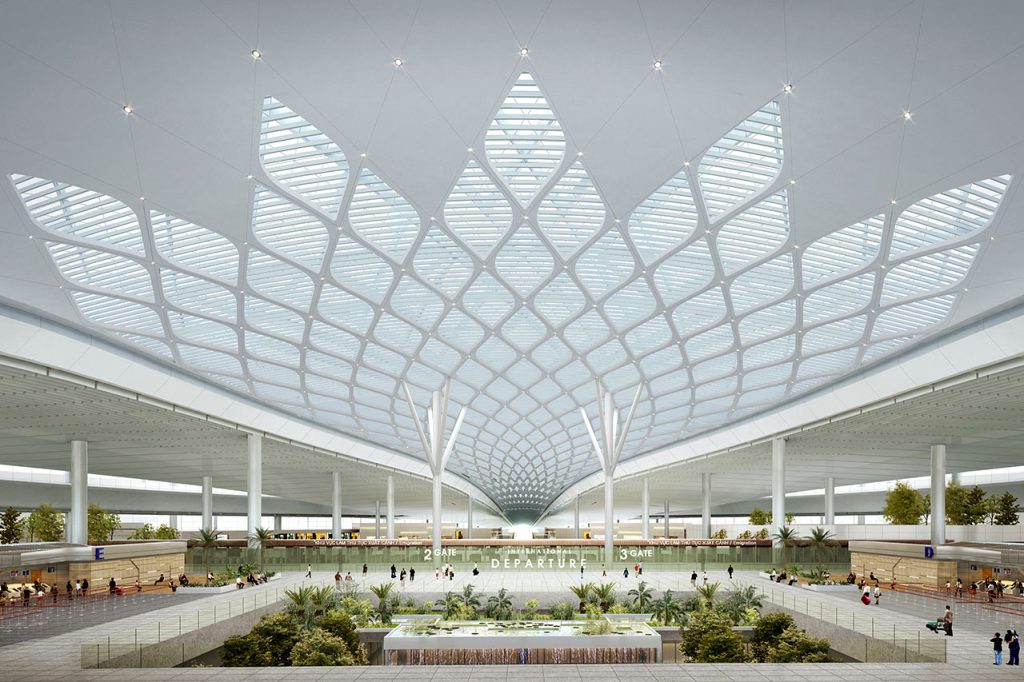 The design, which will replace Tan Son Nhat International Airport as the country's main airport, is inspired by the lotus blossom, which Heerim Architects and Planners realized. This concept symbolizes Vietnam's elegance, strength, and warm culture. The terminal's design was meant to be both aesthetically and operationally appealing, with the smooth and elegant curve of the lotus petal leaf extending from the terminal to the front parking area.
Furthermore, the lotus-shaped ceiling enables people to feel the design ideas, and the interior environment depicts the Vietnamese people's warm welcome and farewell culture. Heerim deliberately represented the cultural elements of Vietnam on the complete passenger terminal, based on the world's top technology and airport design knowledge. Long Thanh International Airport will eventually become the new entrance to Vietnam as well as a global hub airport.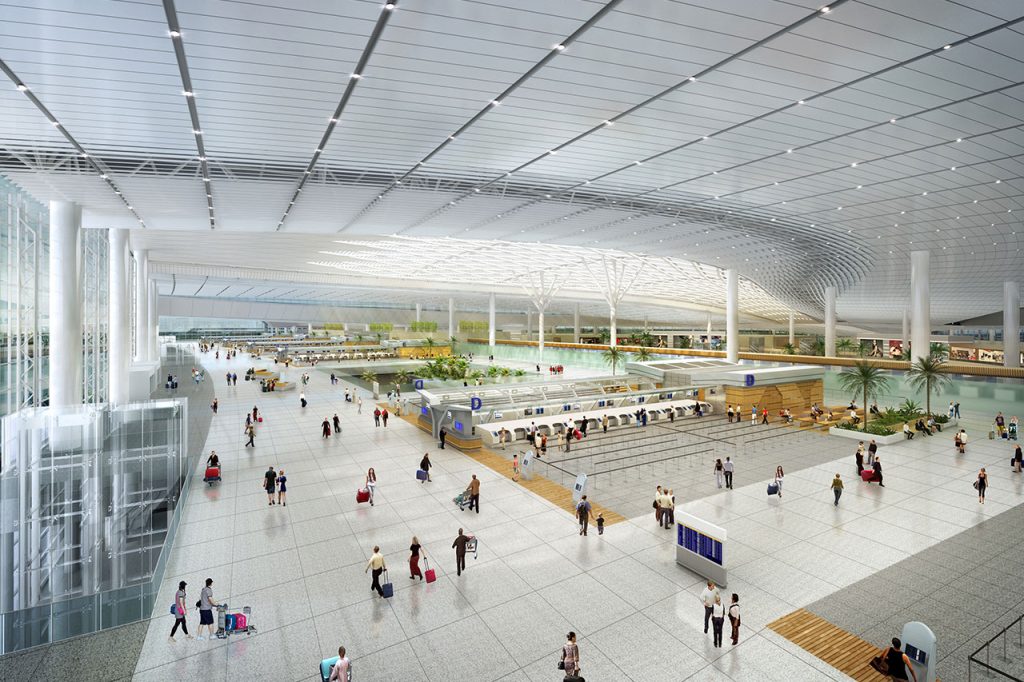 In contrast with the current airport, space is strongly emphasized. The airport adhered to the rising concept of hub and spoke layouts, with a large hub space and long terminal fingers that cater to the gates. This has previously been seen in Istanbul, Mexico's hastily shelved new airport, and Beijing's Daxing International Airport.
Inside, however, nature meets architecture, with enormous lotus ponds, palm trees, and a lotus leaf motif from the ceiling design. The first terminal is going to be the first among three phases of the airport, with completion scheduled for 2040. By then, the newly built airport will have handled nearly 80% of international travelers.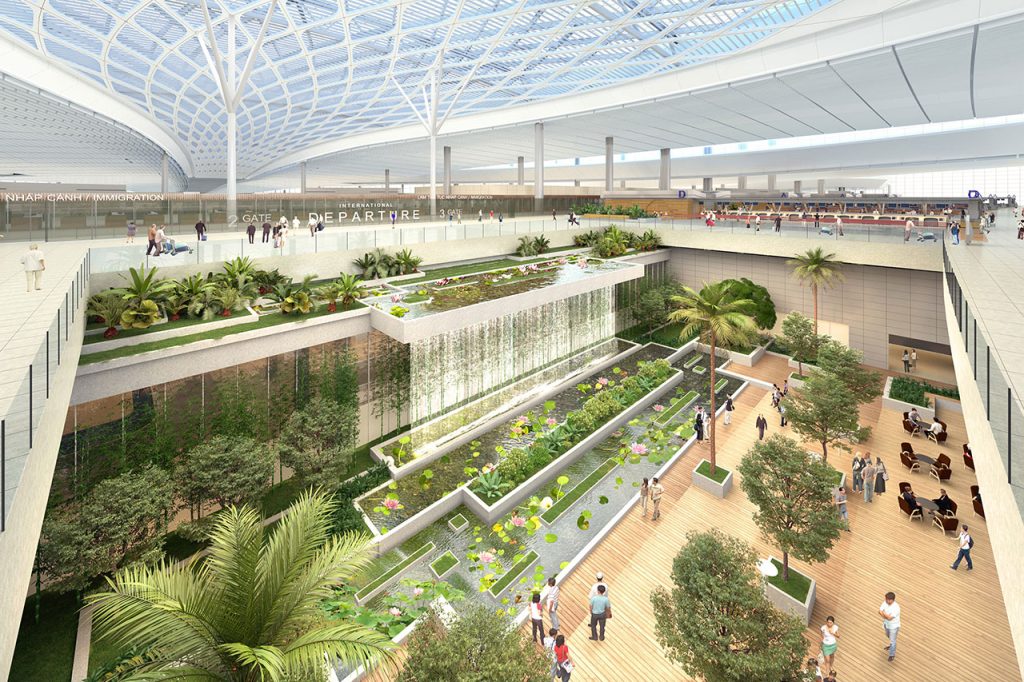 Project Info
Location: Dong Nai, Vietnam
Architects: Heerim Architects and Planners
Units: 40 gates
Design / Completion: 2016 – 2025
Client: Airports Corporation of Vietnam